Style #One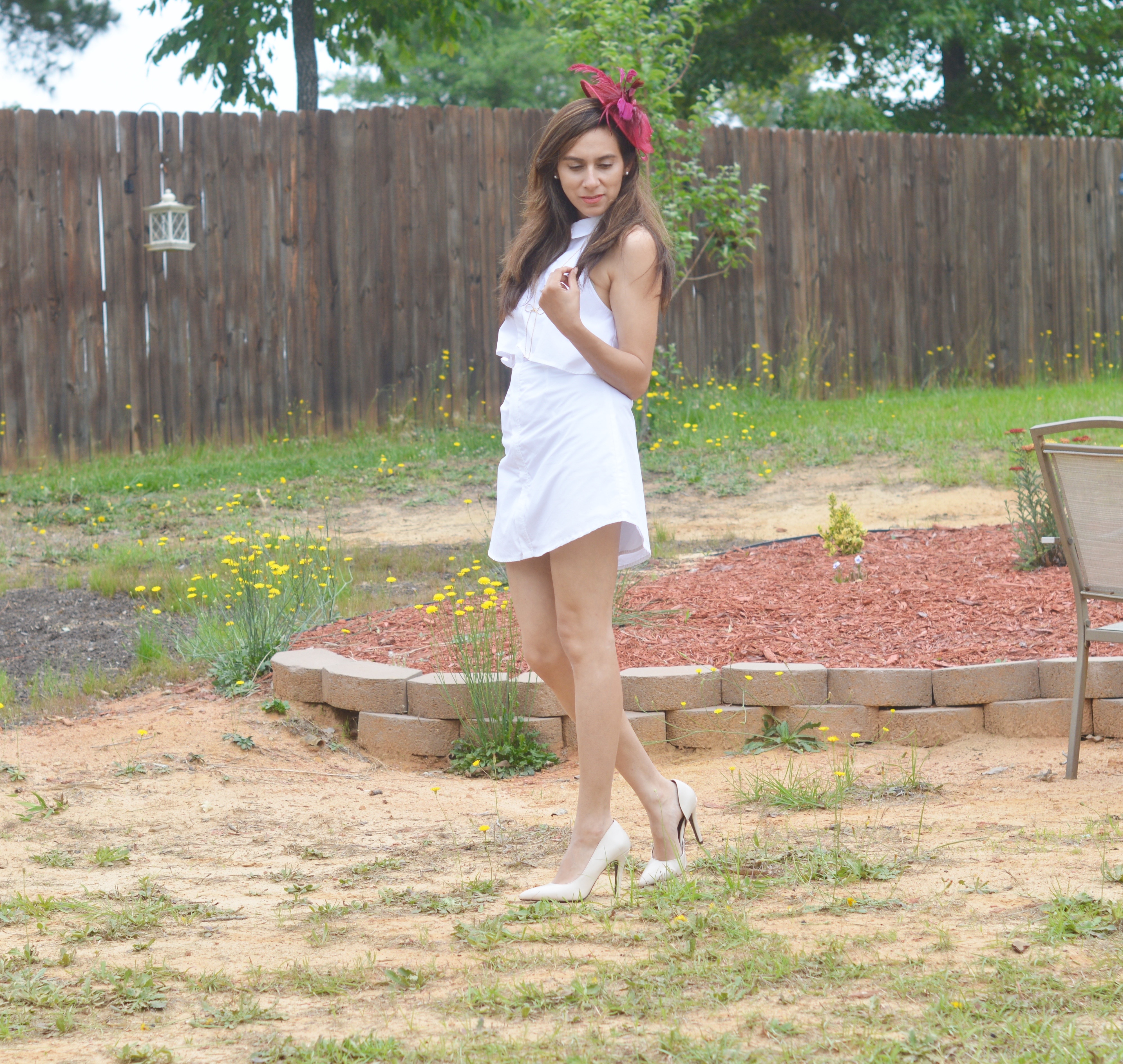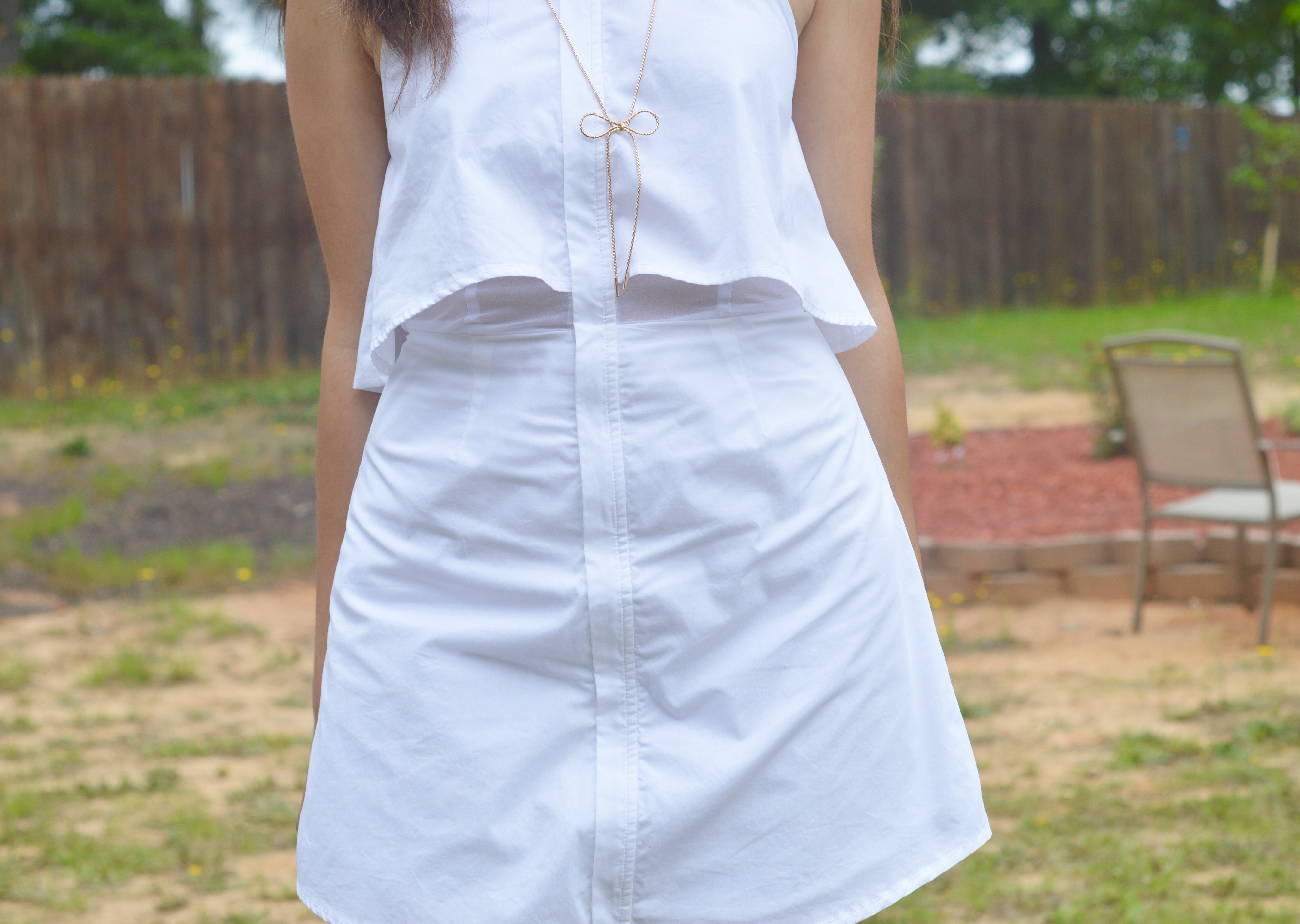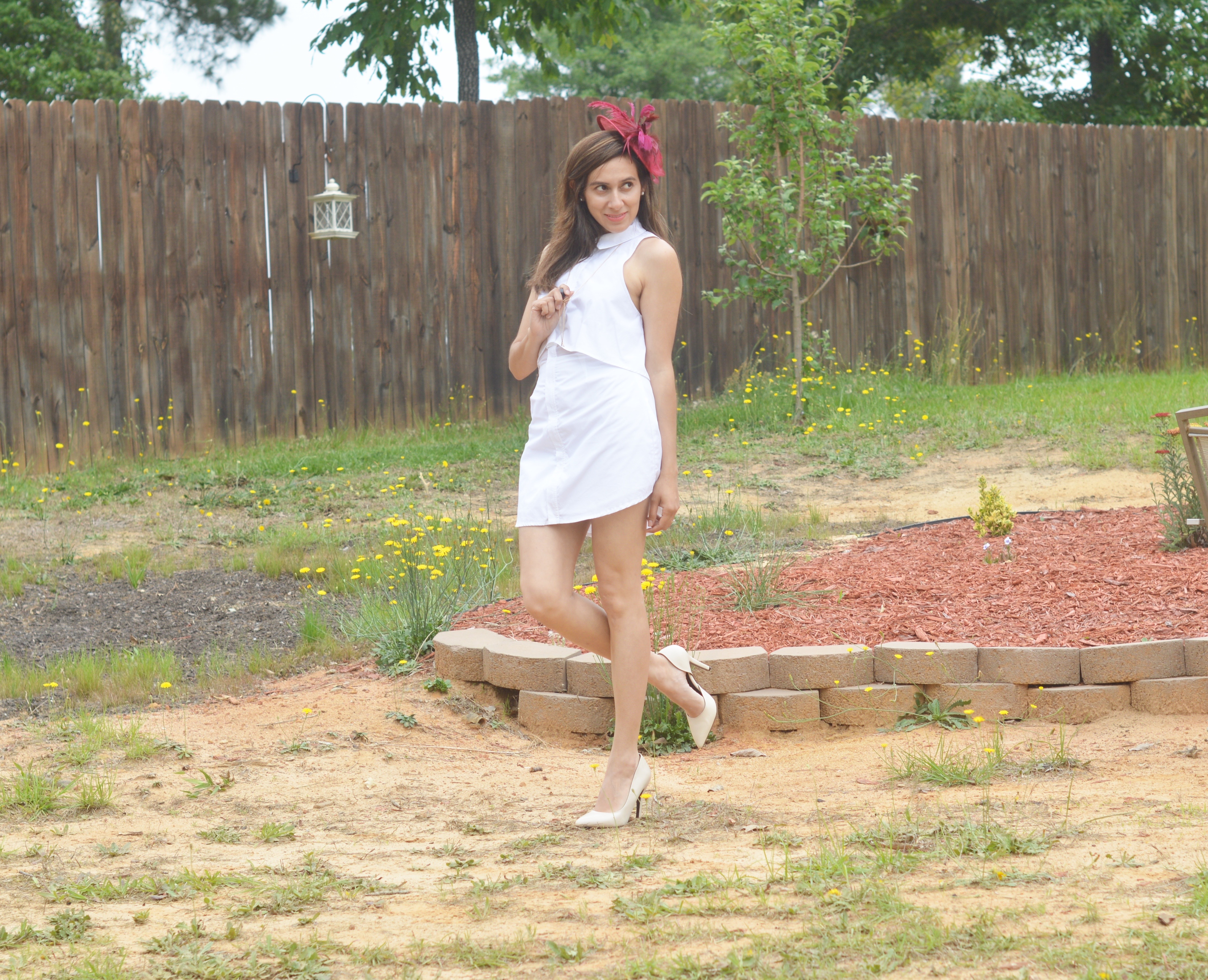 Style #Two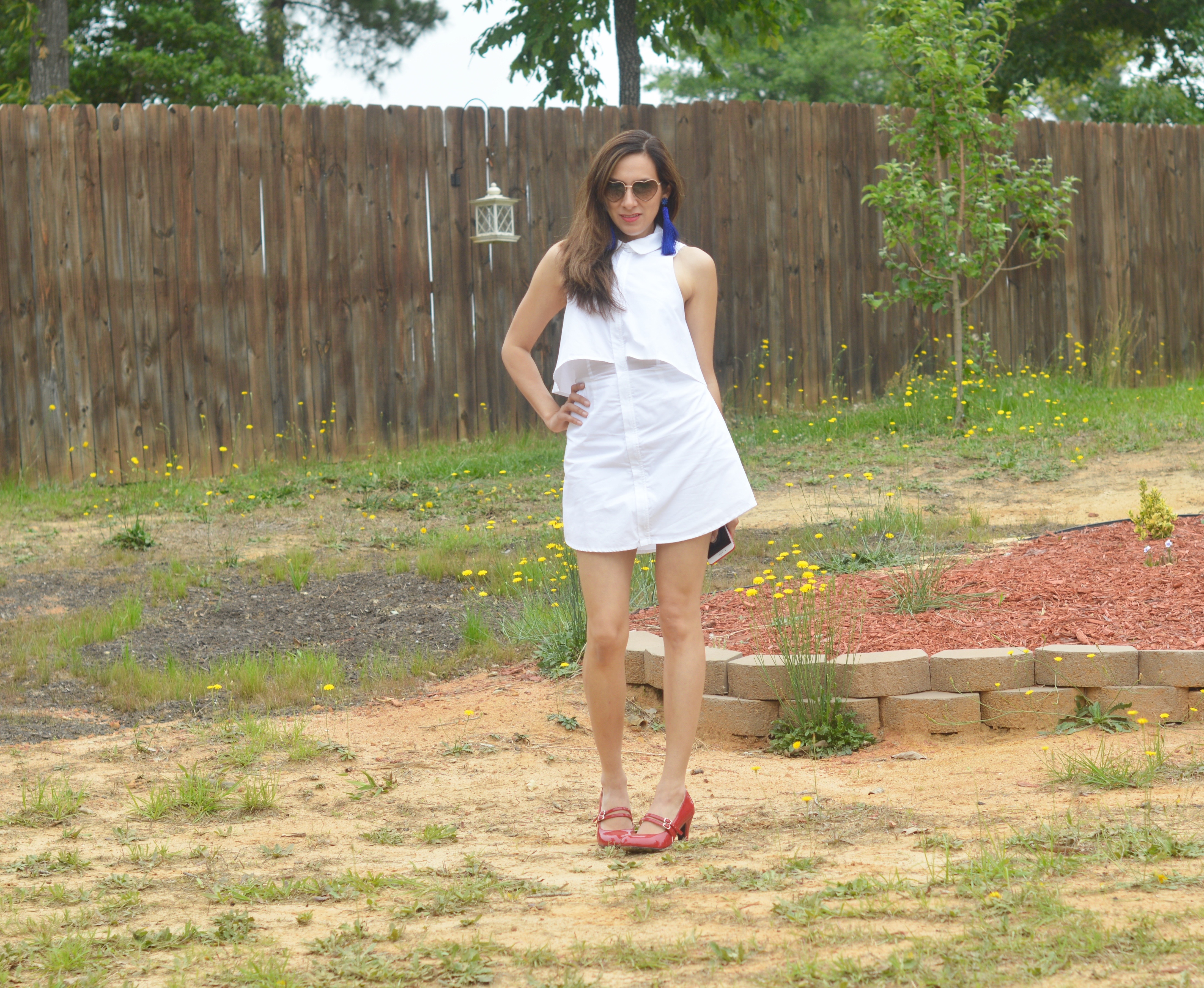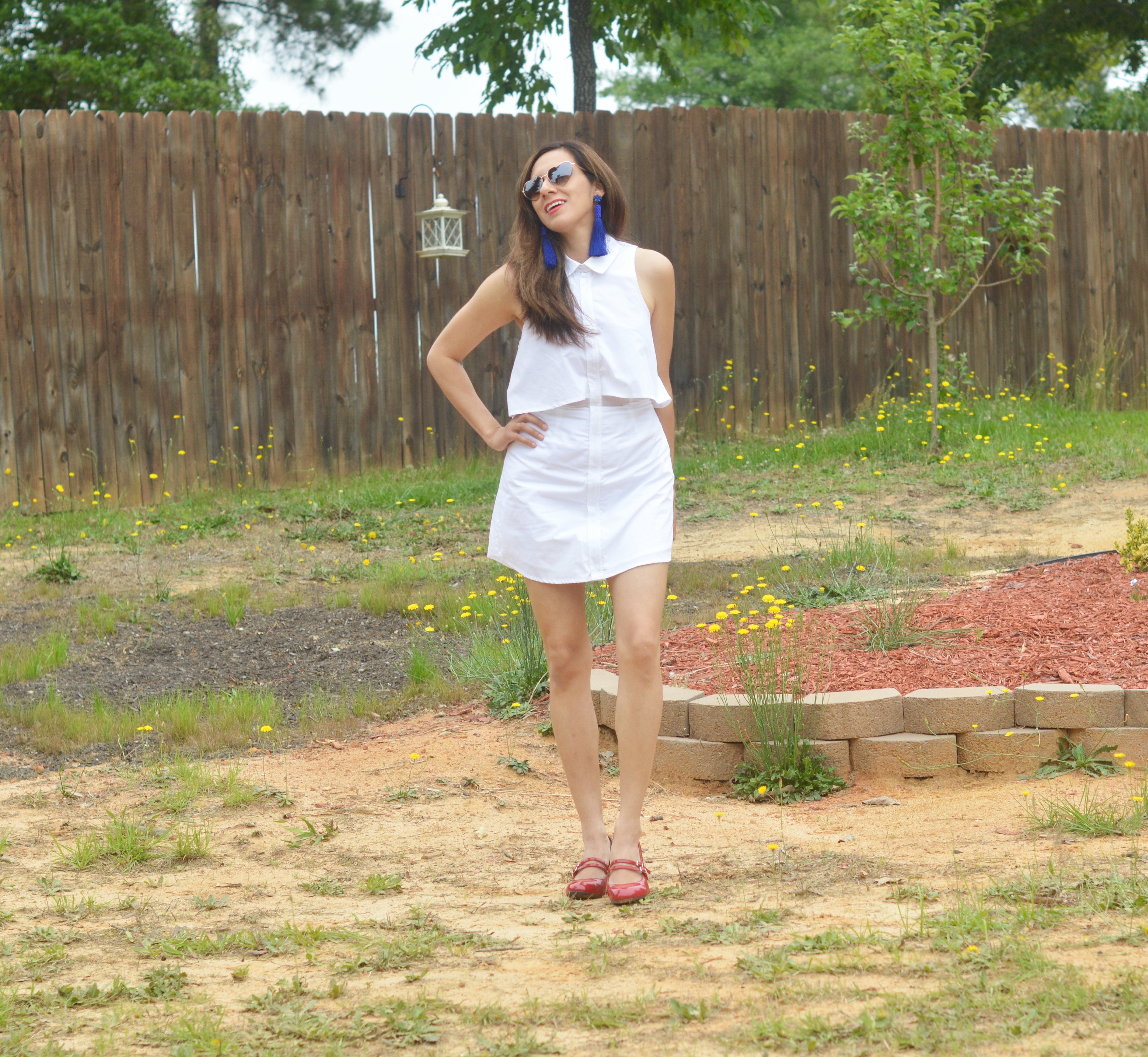 Shop Blue Earrings BaubleBar | Shop Heart Sunglasses |  Shop Bow Necklace Purple Peridot
Memorial Day weekend is this weekend and I am all about sporting the Red, White & Blue. So, I am playing around with a couple of looks that I can possibly use.
In this post I am sharing with you one dress that I got from Tobi.com, with two different ways to style it and I would love to get your input. Which style do you like better?
Style #One: The Kate Middleton Look
~OR~
Style #Two: The All American Gal Look
Cast your vote and we will see which style takes the popular choice!
Tobi's Daryn Collared Shift Dress
This dress is so flirty and so much fun! I love the subtle reveal of the midriff area that is still covered. Its playful but so discreetly. This dress will go great with bohemian statement jewelry & classic dainty jewelry. You can style this dress in a preppy look, glamour, or even trendy.
If you are interested in this dress you can shop it down below. It is available in black or white and in sizes Medium or Large. They also have a huge selection of other dresses to choose from! This dress is normally $82 but is currently on sale for $24!
White Dress: Shop This Dress Right Here!!
How The Dress Fits
Tobi sent me a Medium in this dress, which I normally wear. However, this dress is a little snug, especially during my "Fluffy Week," term coined by Lindsay @short_sweet_petite_  .  I like it so I am using it 😉 I suggest sizing up if you are going to purchase this dress. If you need to compare with my personal sizing details, check out my About Me page!
Stay tuned for another post/review on a different dress from Tobi.com! I am saving the best for last!
Remember the Fallen this weekend

DISCLAIMER:
This is a sponsored post however; all opinions are my 100% own. I am sharing my experiences with tobi.com in this post. Brandi K's Dose of Inspiration is a part of some affiliate advertising programs and if you click on certain links on this site or any related social media platforms, I may make a commission.