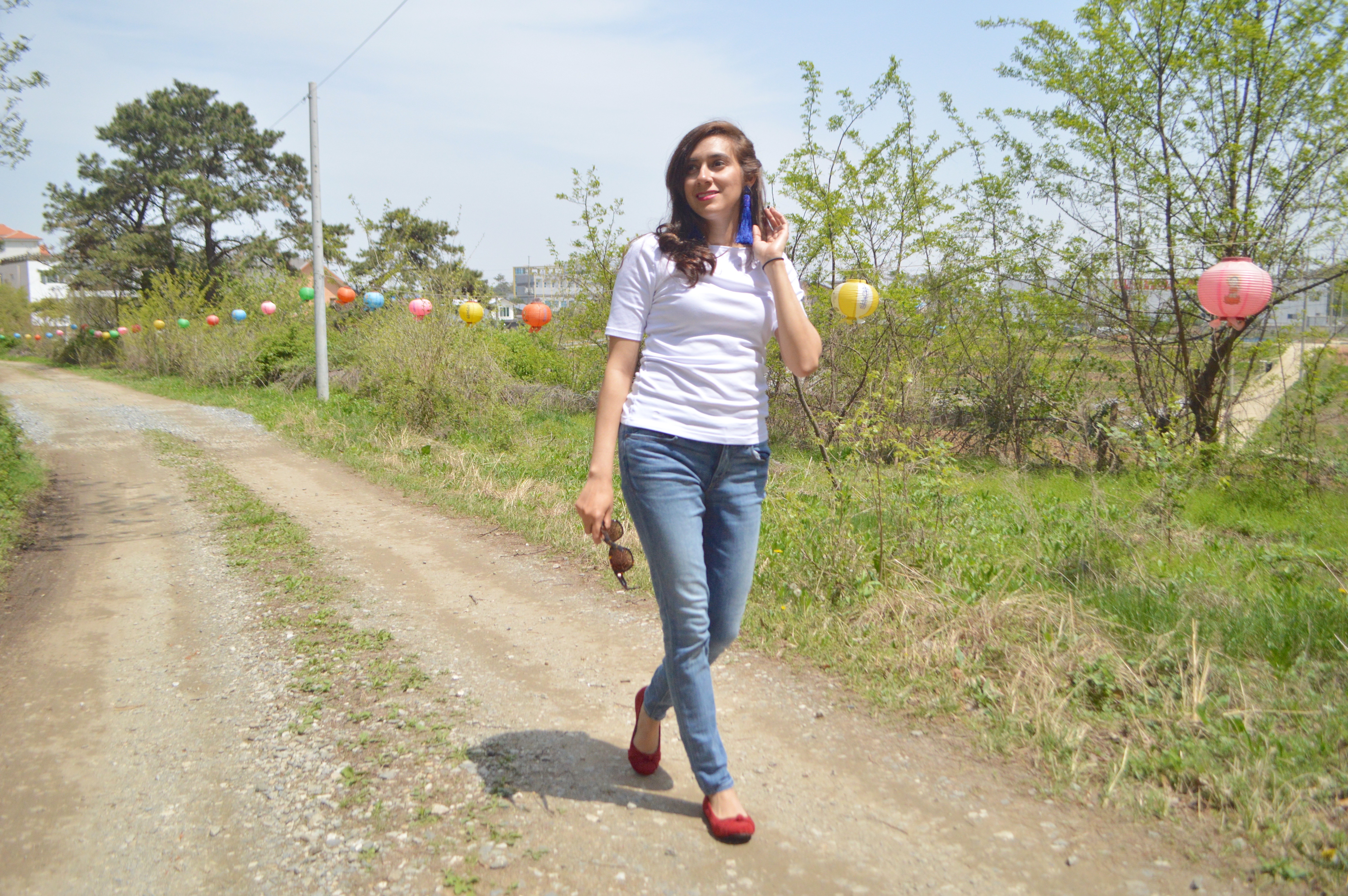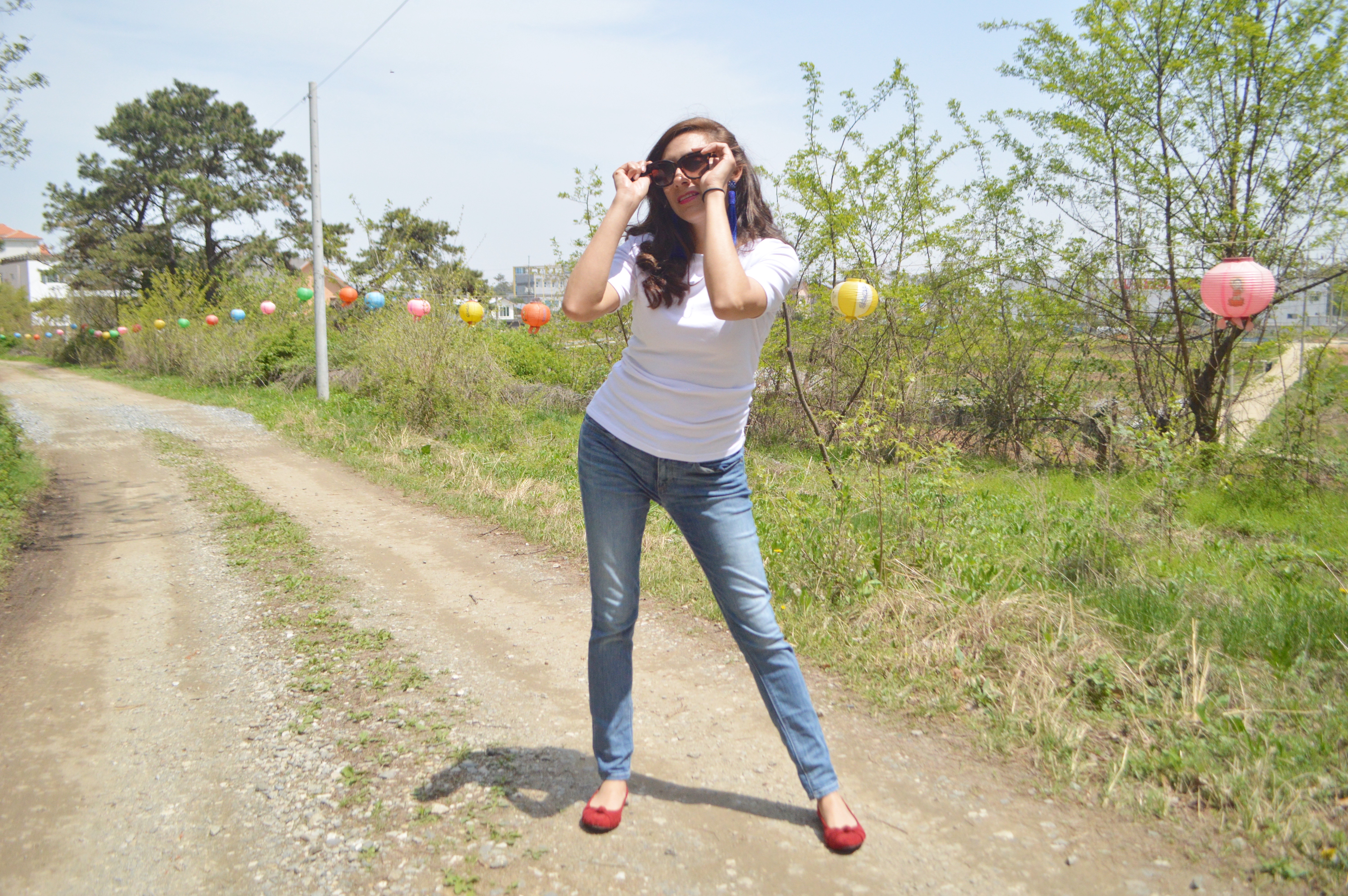 Nordstrom Silk Tee| Ishigaki Drop Earrings BaubleBar| Express Jeans
Favorite BaubleBar Earrings
Summer is a month away!
I am excited for Summer! As always, I have been super busy with school and work but I always try to make time for my blogs. I still plan to shop in the streets of Korea, can't wait. I have a few ideas I want to play around with for summer blog entrees.
I have observed lanterns being hung all around Korea!  I believe they hang lanterns during this time of year to celebrate Buddha.  They are so cool!  I love how colorful and cute they are.  These lanterns are actually hung down the street from out apartment.
Lately I have been really into white tops, I have so many of them! I posted links similar items. I love the Red, White and Blue I put together and It's never too early to be patriotic! 😉 I promise that it was not intentional; the colors do pull together beautifully. My earrings from BaubleBar are my favorite accessories of the season!  I am so glad the tassel earring trend is back in this summer, I cannot get enough!
Dress to Impress!
-Brandi Kimberly