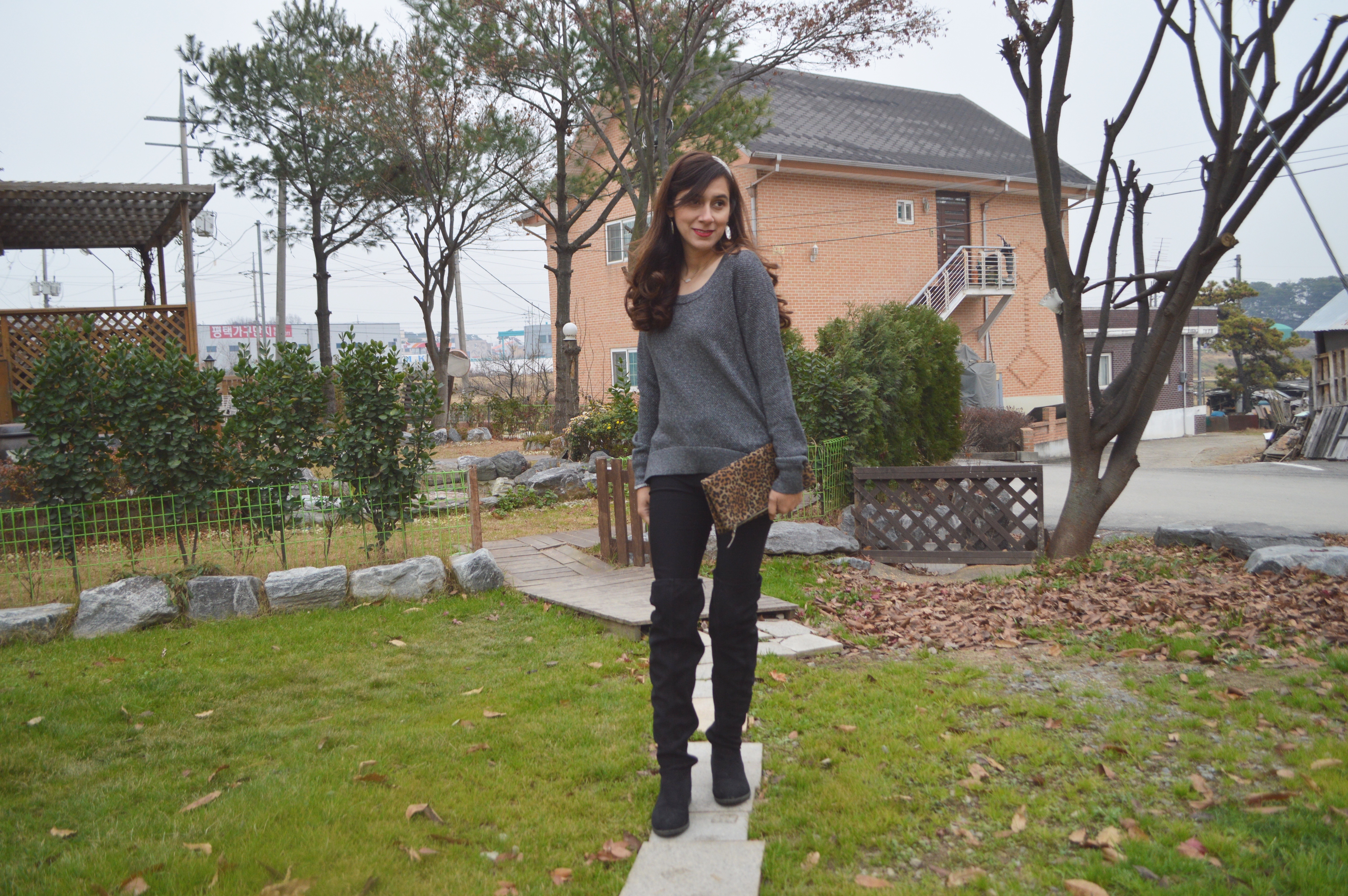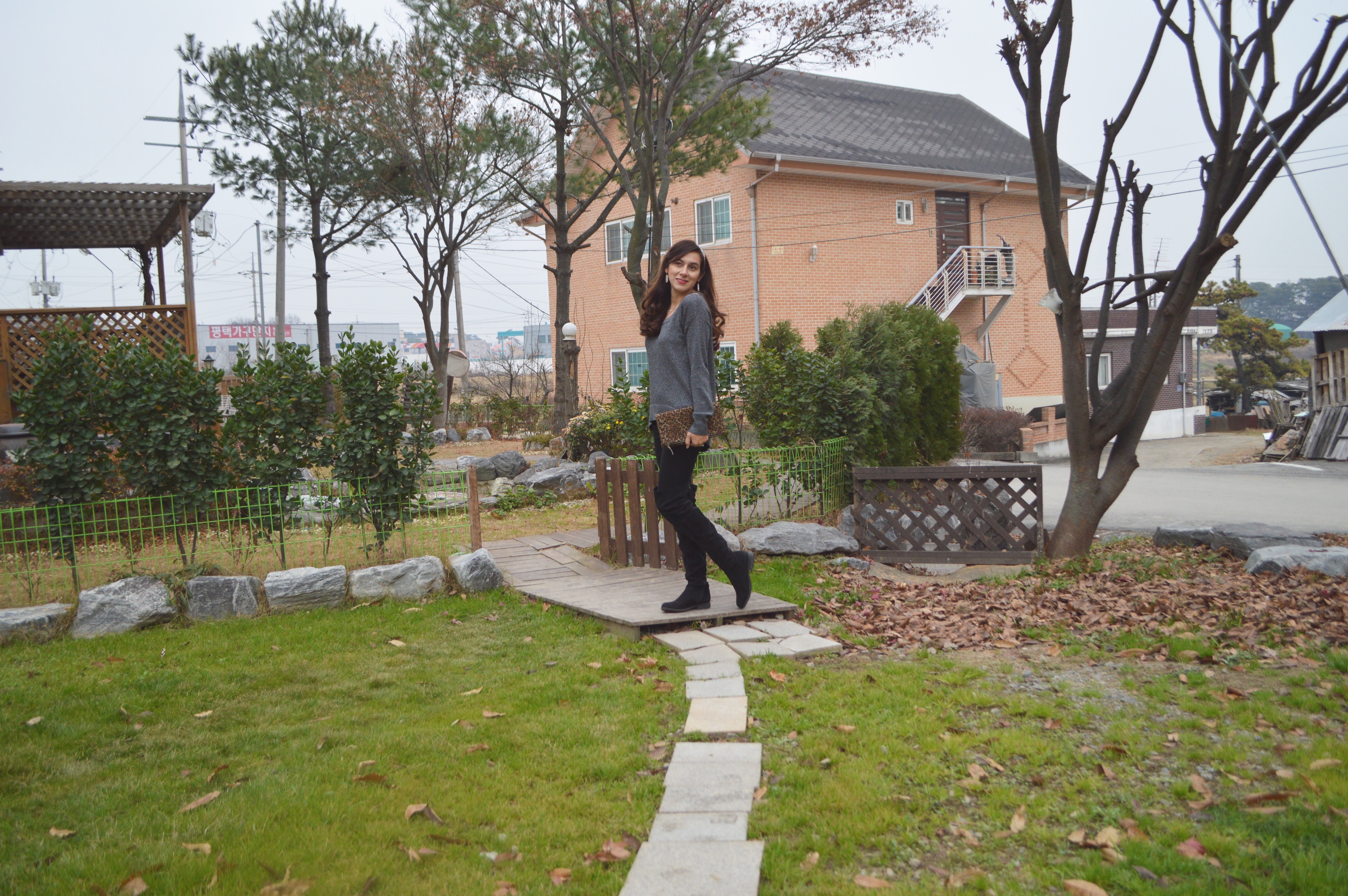 Shop My Michael Kors Sweater | Similar OTK Boots | Shop my Clutch for $24.99
Thanksgiving is over! Now we have Christmas and New Year to look forward to! Black Friday was magnificent, it would have been perfect if I were in the States but I really have to give it to AAFES because they held a really good Black Friday for the Military Members here. I also did a lot of shopping online.
Here are the trends that I've noticed for the upcoming Holidays!
-Lots of sequins – dresses specifically
-Lots of metallics- like my Michael Kors Sweater
-Pom, Pom Bennies
-Pom Pom charms for purses
-Pinks
-Blues
-Fur
-Cute Cozy Pajamas
What do you think will become a huge trend for the upcoming Holidays?
I am wearing a Michael Kors sweater and Black OTK boots, both linked below. I also linked a few of my favorites items in the pictures below! I have a couple of weeks of school left!  Wish me luck because this semester is challenging!  This Holiday season I am definitely going to add a little sparkle to my wardrobe.
Enjoy the Holidays
-Brandi Kimberly