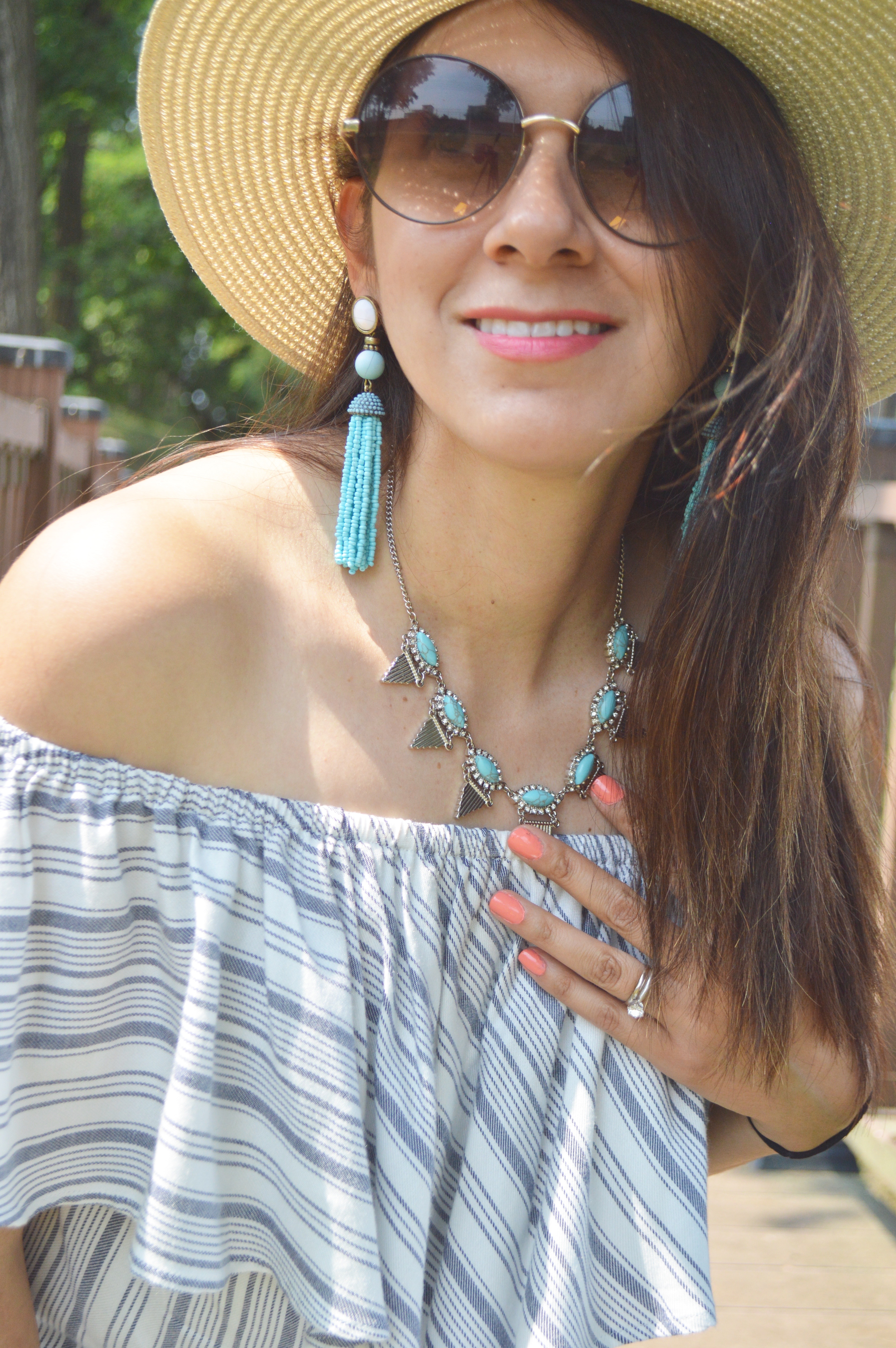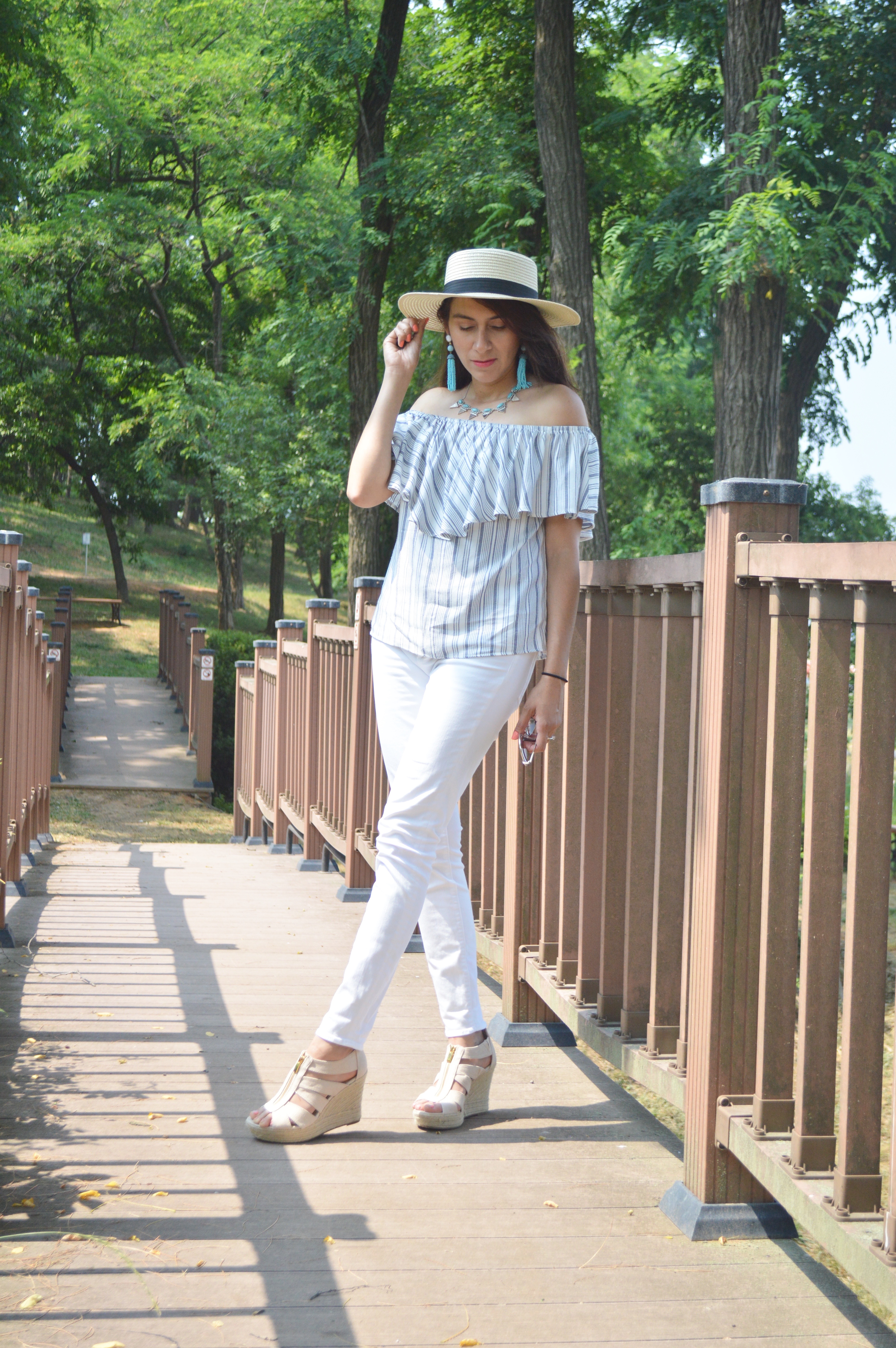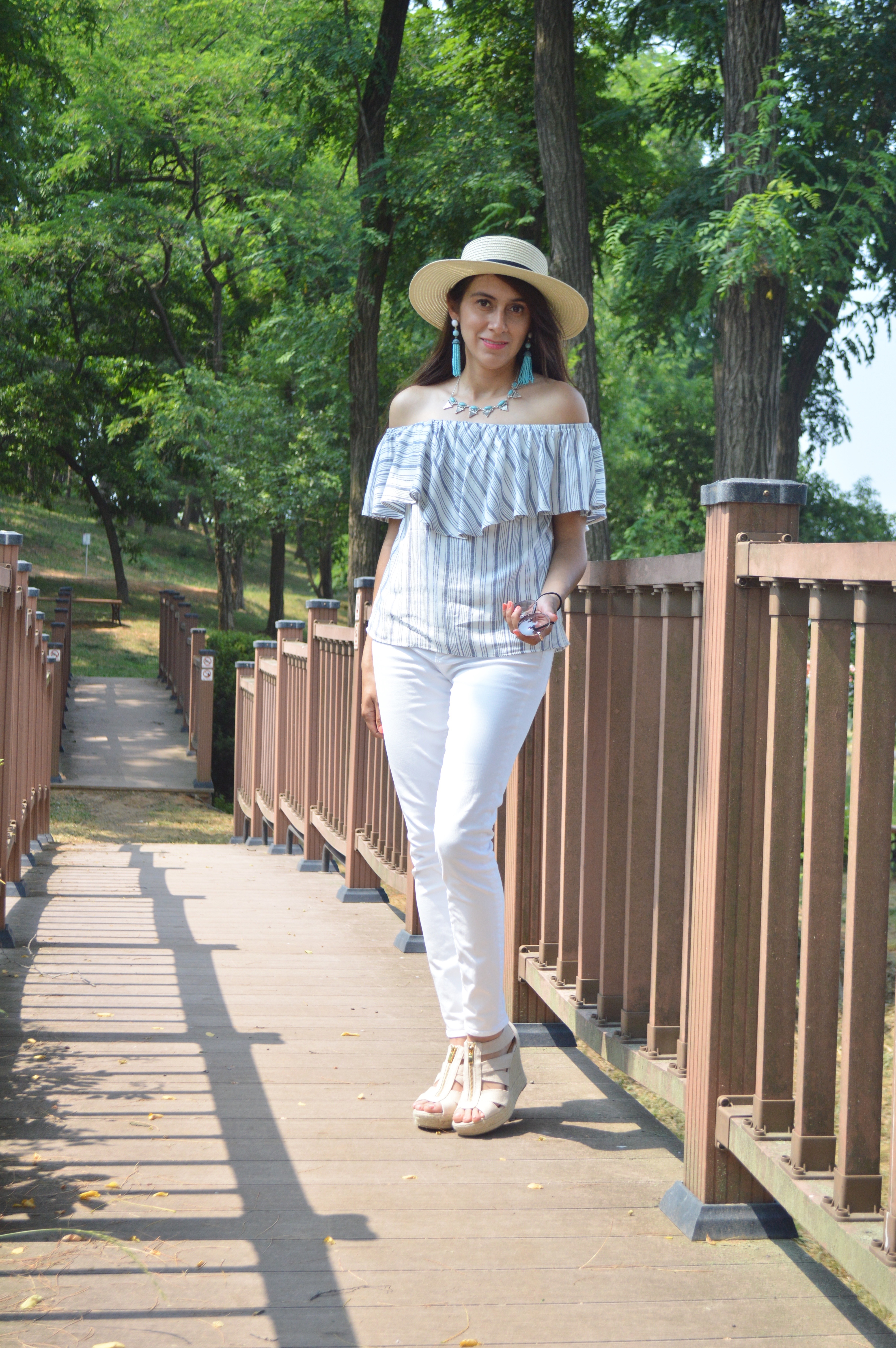 Rocksbox | Similar Sunnies | Similar Off the Shoulder Stripe Top | Shop my pants here!
Vertical stripes are my new summertime favorite. I love this off the shoulder top. I bought this one at Nordstrom and it is absolutely gorgeous. I decided to pair this top with my favorite white skinny jeans and turquoise jewelry! I am also wearing my favorite sunnies and my new boater's hat from Nordstrom.
Over the weekend I received my first Rocksbox in the mail, I was super excited when I received the package. When I first heard about Rocksbox, I thought it would be a super fun way for myself as a blogger and to promote designer jewelry. Right now Rocksbox is having their Sample Sale and you can save up to 70% of the retail price! It is the last day so take advantage.
Here are the deets on Rocksbox: You sign up for a membership and pay $19 per month and they will ship out 3 pieces of jewelry for you to sample. As you can see in my first box I received this beautiful turquoise necklace by Slate, a ring from Wanderlust and Kendra Scott Earrings. They give you a free return mailing postage so you can return the jewelry you don't want to keep and Rocksbox will send you a new set. If you love the jewelry in your Rocksbox you may buy them at a discounted price. You can send your Rocksbox back to them as often as you would like and you will continue to get a new set each time. This way you can always wear new sets of jewelry and you will never get board of them. This is a really fun membership to have and I highly recommend it!
I provided links to rocksbox and other items I am wearing.
Stay ambitious and Thanks for stopping by!
-Brandi Kimberly