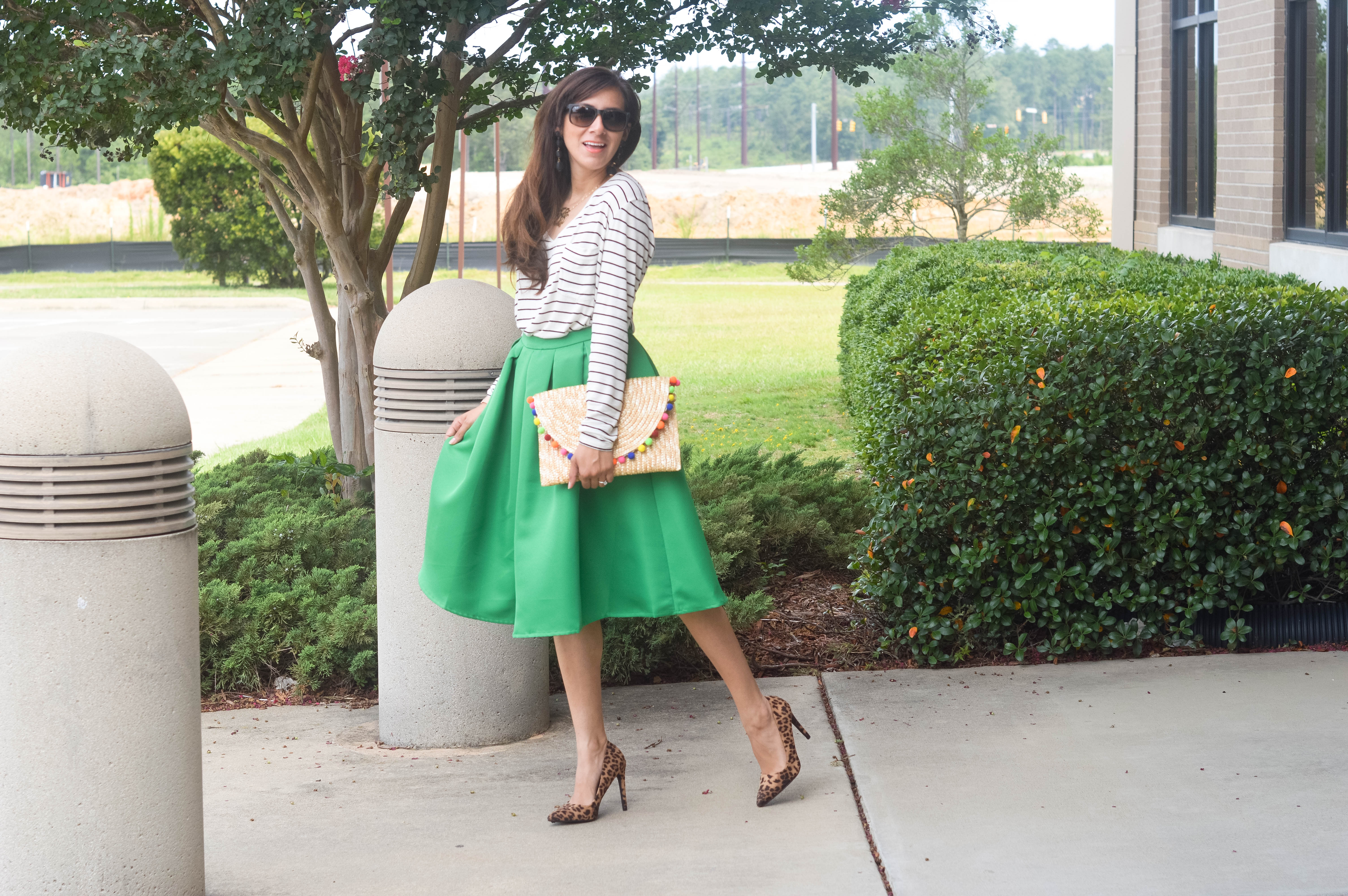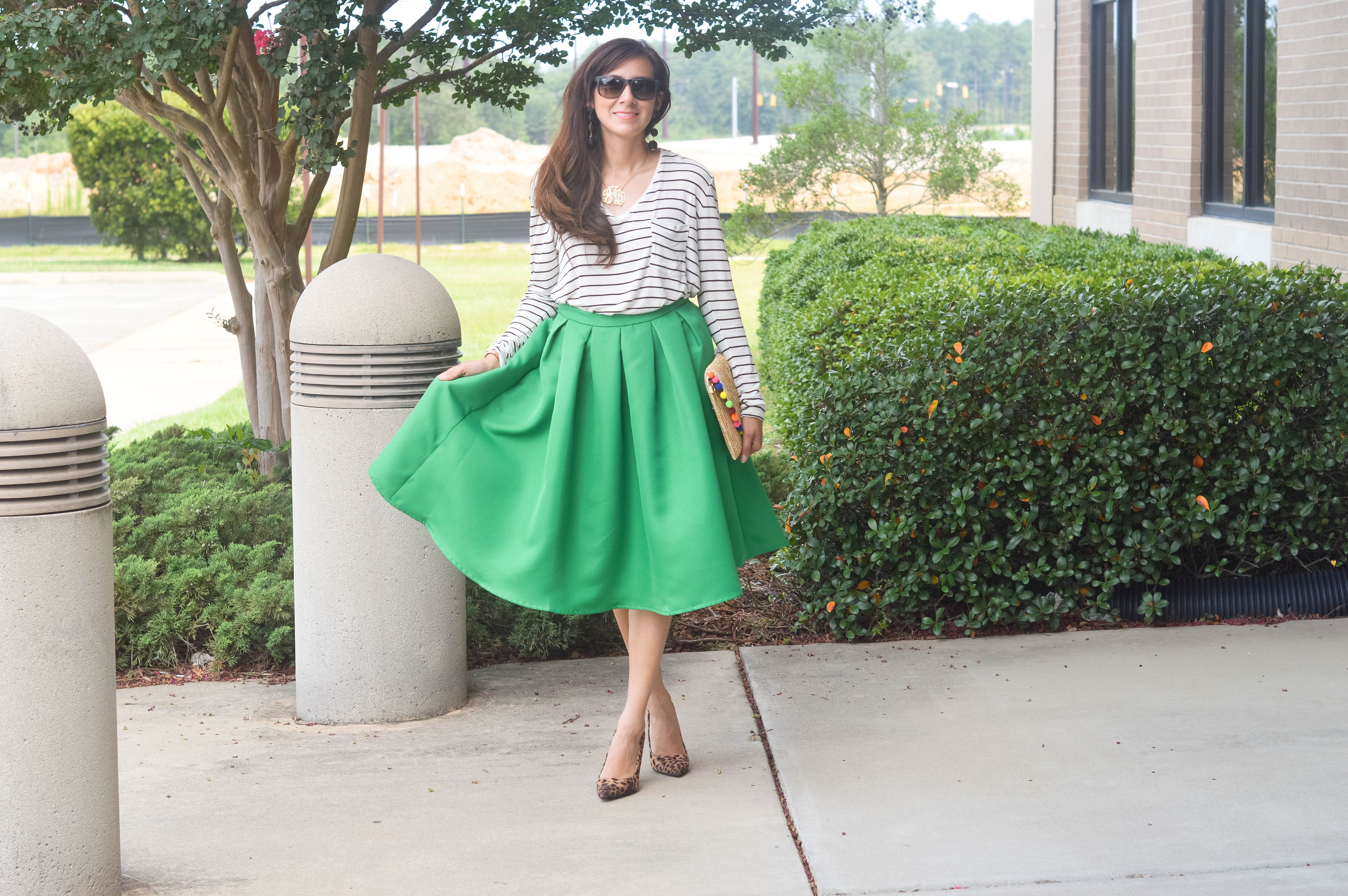 Transitioning into Fall
Transitioning into Fall is not easy. Summer items will go on sale but you will only be able to wear them for about 2-3 months before the temperatures start to drop. Let me tell you about the best sale going on now! The Nordstrom Anniversary Sale  has gone Public Access. Nordstrom puts out all of their brand new fall items in July and it's on sale!! Nordstrom does this every year and it is hands down, the best sale ever!
Fall is coming
Fall trends are making an introduction into 2017 but it is still too hot to wear them. I suggest finding a happy medium in your outfits for the next few months! For example, buy a skirt that you can easily throw a cardigan over when it starts to get chilly.
If you are looking for an amazing fall/summer look, this circle skirt is cute for anytime of the year! For summer you can wear it with a camisole and for fall you can wear it with a long sleeve tee.
Currently wearing:
Stripes go with so much and I love mixing it up with leopard.
This long sleeve stripe top is from the Nordstrom Anniversary Sale. They no longer have this stripe pattern but they do have so many other colors. It is so soft, lightweight and perfect for the transition into fall. I bought a medium but I do recommend sizing down.
Skirt (L): Shop Here! Runs Small
Top (M): Runs Large, Shop Here
Heels (8 1/2): Similar
Bag: Check it out HERE!
Shades: Get it HERE!
Shop the Post