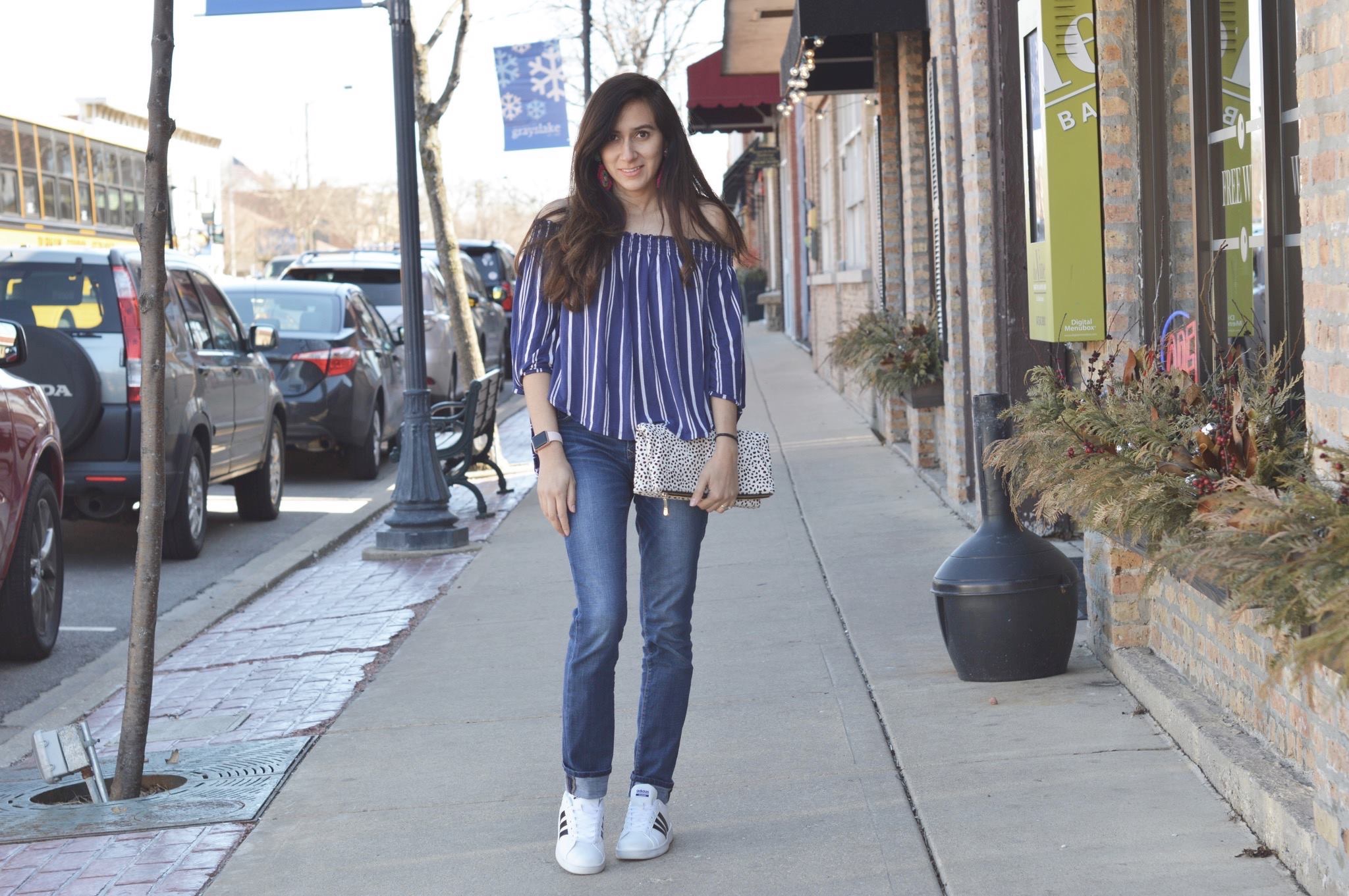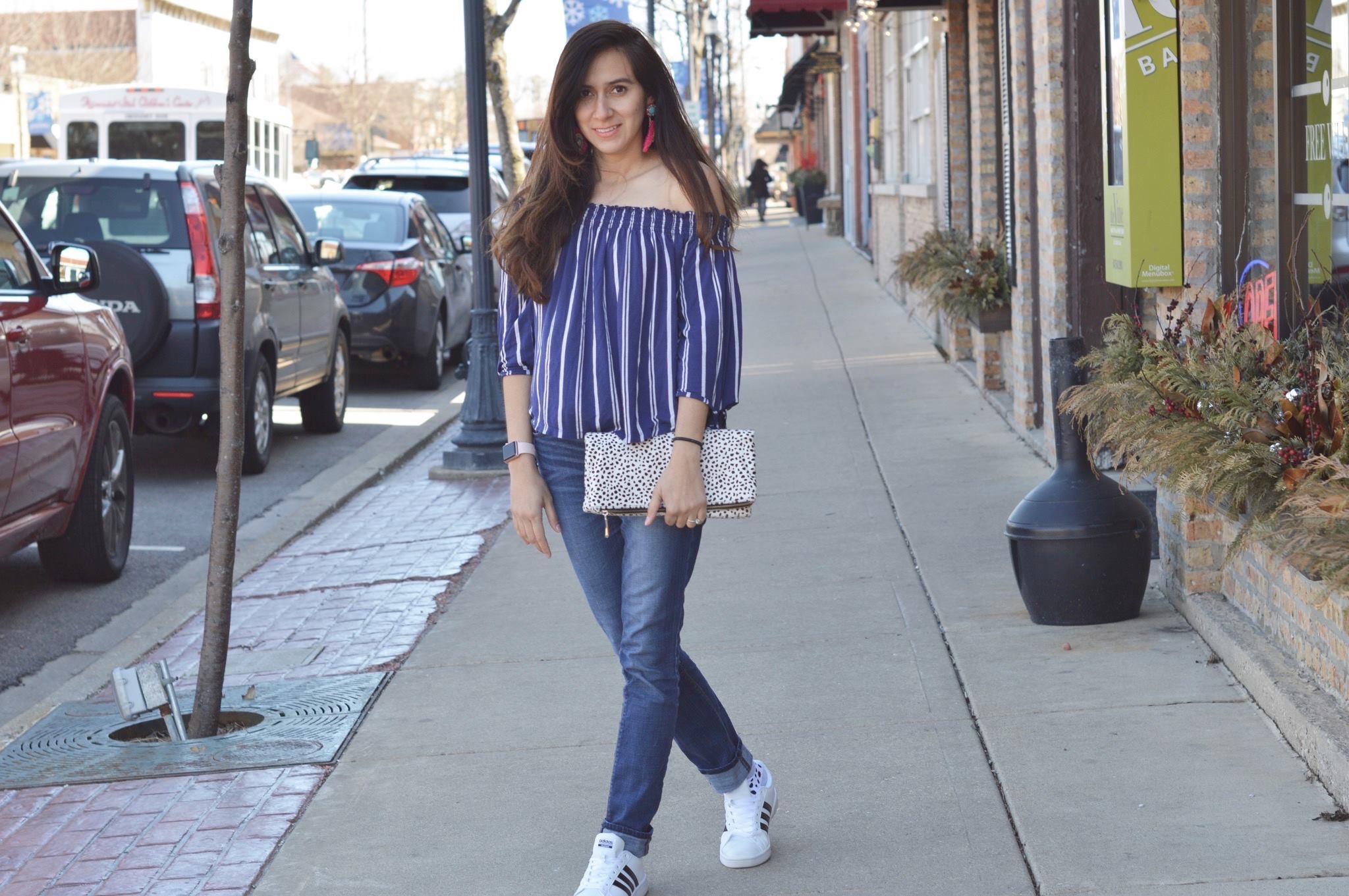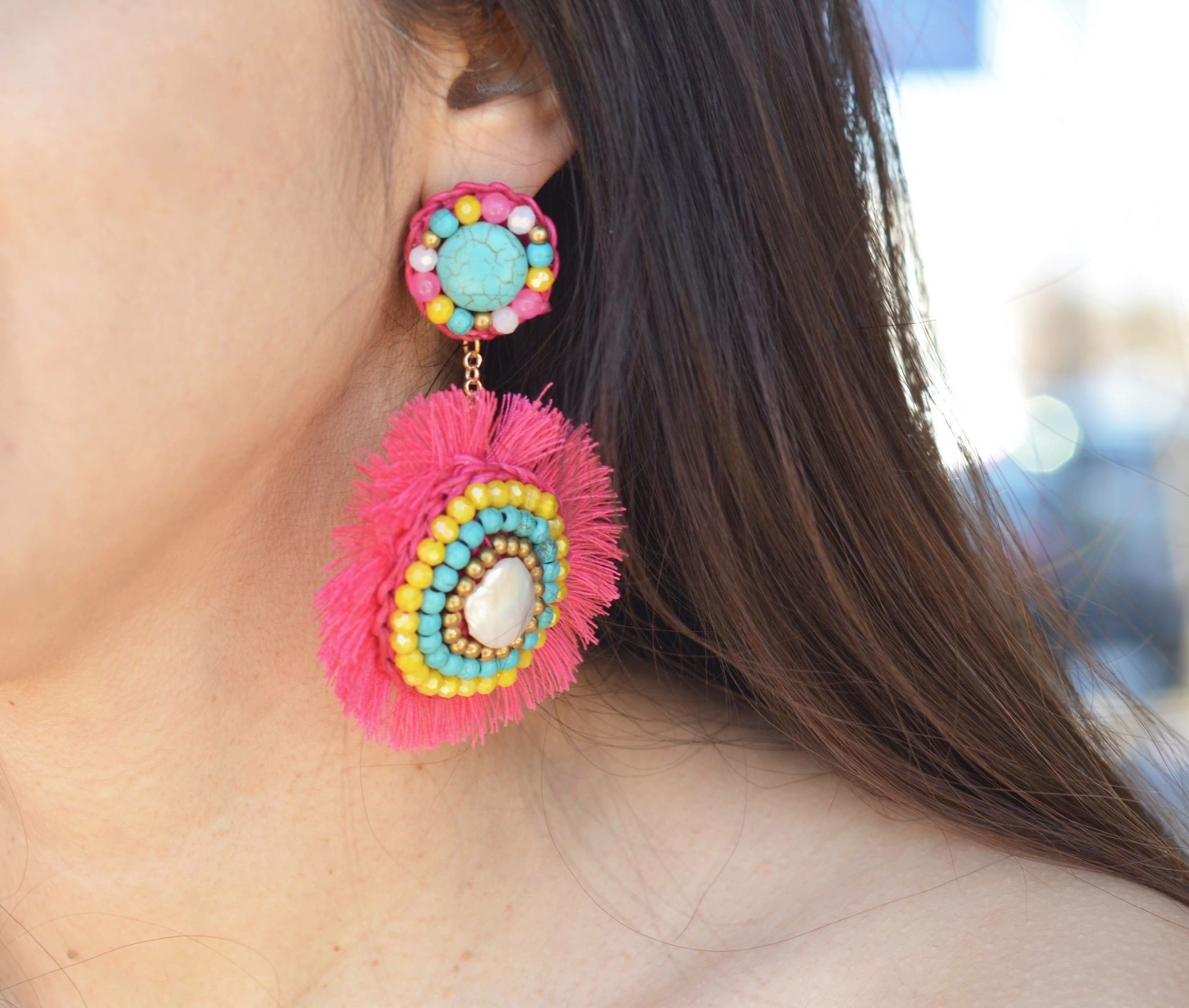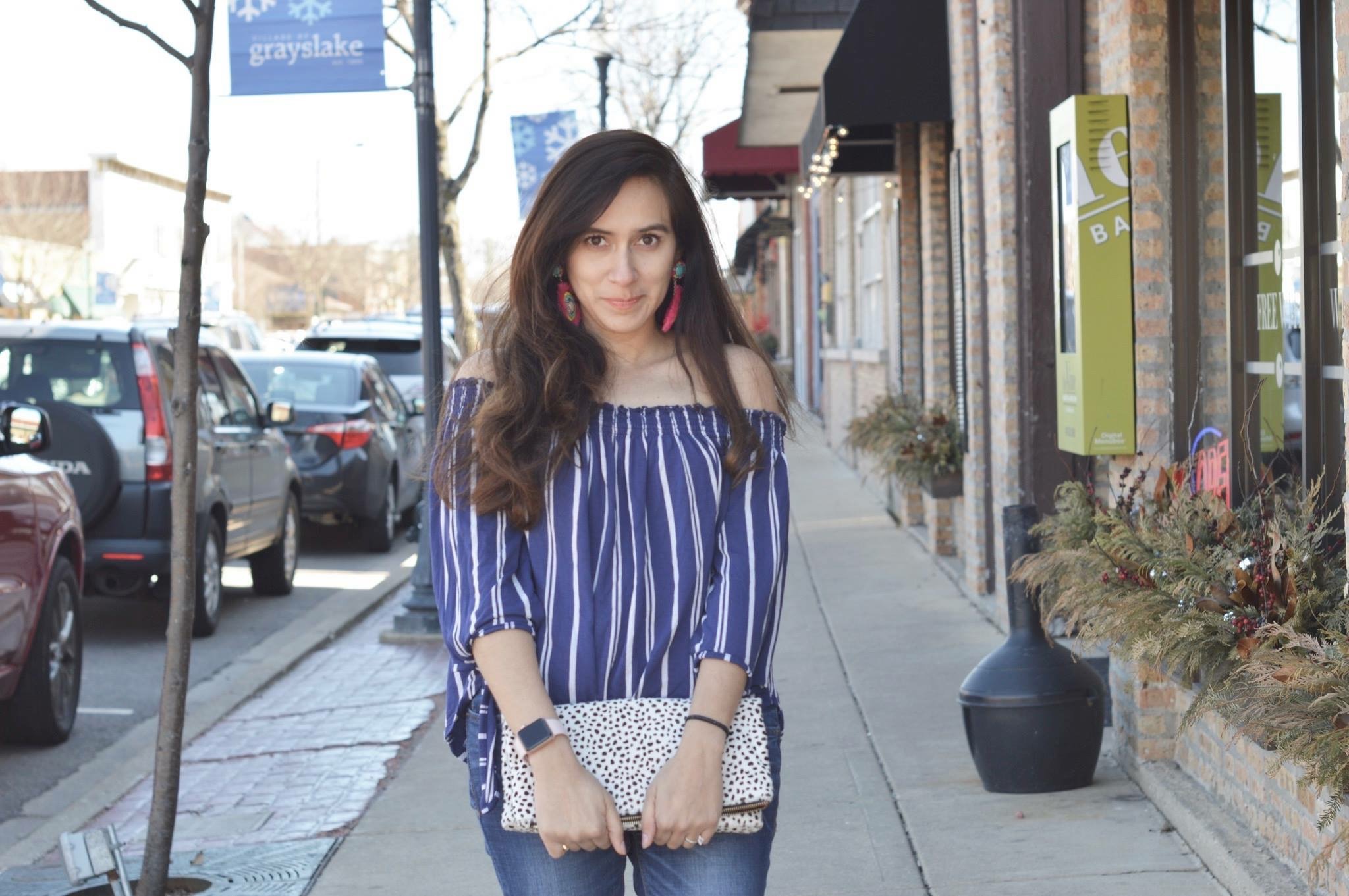 Are you looking for the perfect off the shoulder top, one that doesn't ride up over your shoulders? The whole point of an off the shoulder top is that it stays off your shoulders, right?
This trend is one of my favorites but lets face it, most of these tops do not serve its purpose. I don't like buying these kinds of tops online because you never know how well the OTS top will fit.
Perfect Off The Shoulder Tops you will want!
Recently I tried on a couple of OTS tops from Topshop and both of these are perfect! They did not ride up over the shoulders and fit exactly how they were intended to. I highly recommend them! The only thing, when you raise your arms a little tummy will show. If you are not embarrass to show a little skin then these OTS tops are the ones for you.
Currently Wearing
Vertical stripes are very trendy and this bohemian off the shoulder top is a great color and I adore the cute tie sleeves that come along with it. I bought this top at Kohl's for $24.99- a great price!  I was a bit worried that it was going to fit all wrong. To my surprise, this top actually fits perfectly! This top stays off the shoulders, even when I raise my arms. I would have styled this top with my new wedges but it was 20 degrees in Grayslake, IL so I am wearing my ADIDAS instead.
Another fun addition to my bold statement jewelry collection are these fun Panacea Fringe Earrings that I bought at Nordstrom. They are not my usual go-to Baublebar brand but Panacea also has a ton of great statement jewelry too! Check them out by clicking on the pictures below.
About the Fit
Top (M) – It fit a little big on me until I washed it, now it fits great
Pants (size 6)- Express
ADIDAS (size 8)
Currently
I am still traveling, these pictures were from when I was in Illinois visiting my Husband's family.  I am now in San Antonio visiting my family.  Stay tuned for more updates!
All in All, OTS tops are great; make sure you know about the fit before you buy them online! If any of you ladies know of any other OTS tops that work great please share by commenting below!
Check out Sincerely Jenna Marie for some Wardrobe Workhorse inspo!
Check out More Pieces of Me for some Packing Tips!
Enjoy!


Shop The Look Here:
Shop the Post