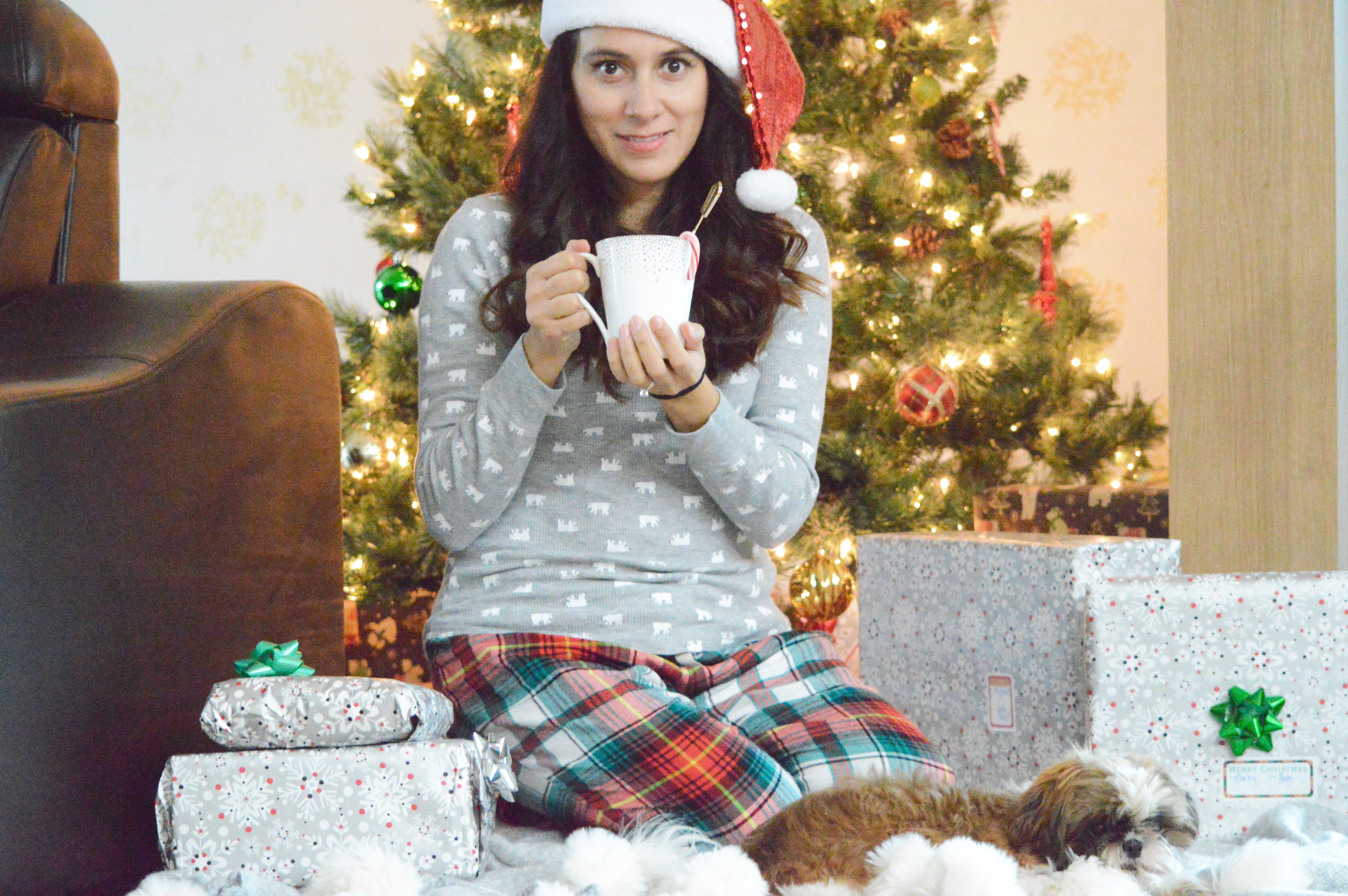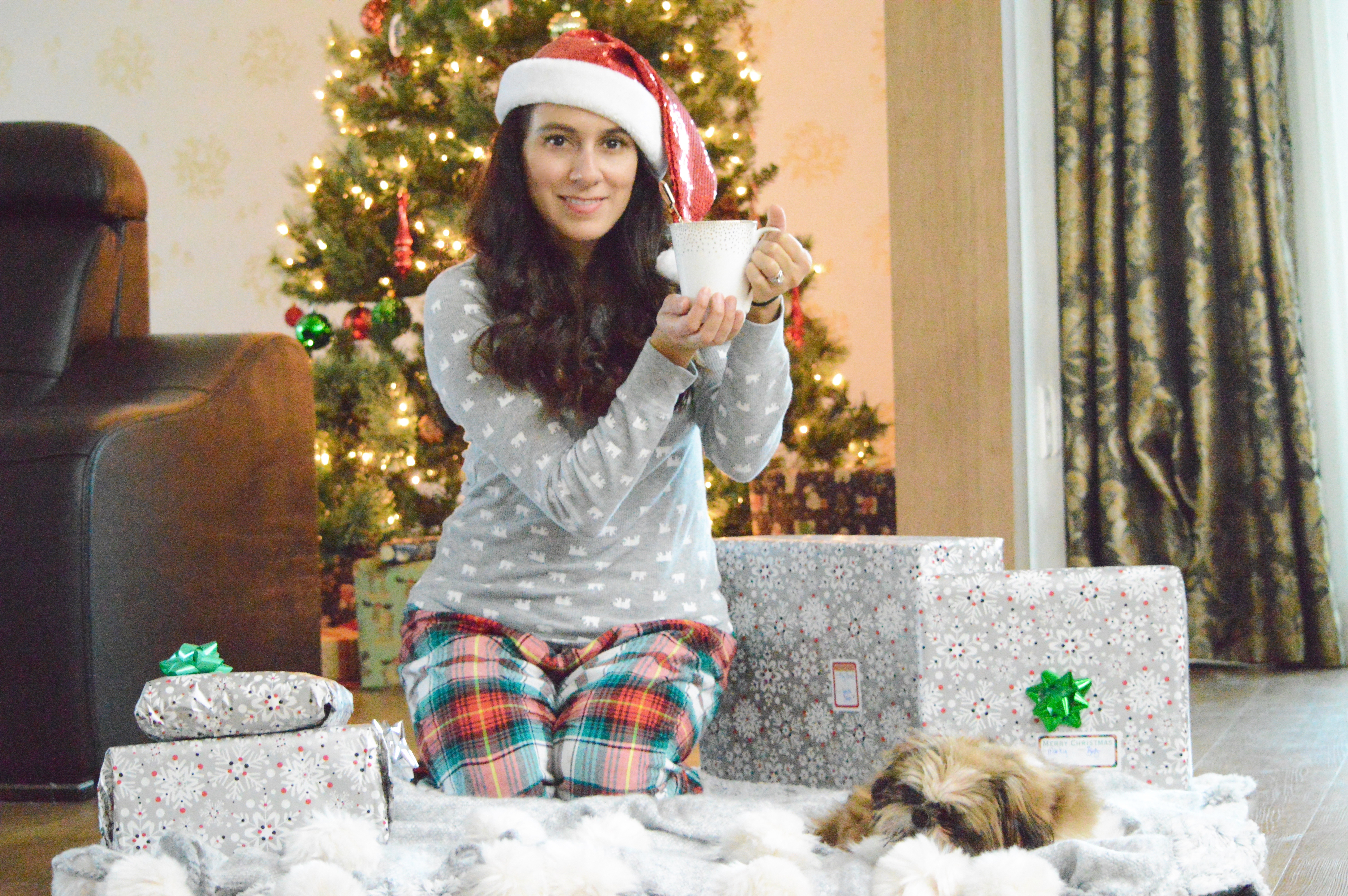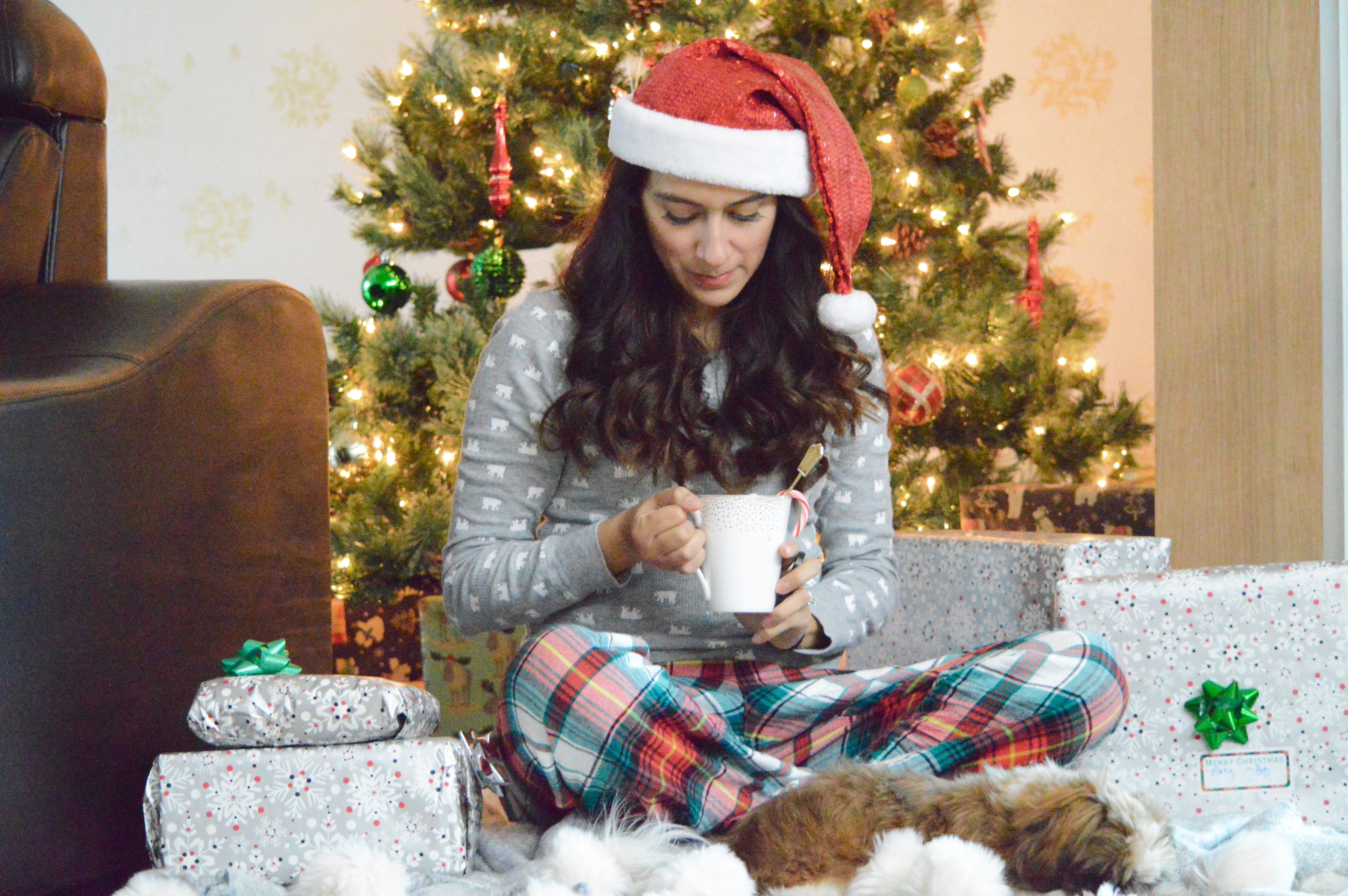 Shop The Pajama Bottoms | Shop This Polar Bear Thermal Crew Neck | Faux Fur Throw Blanket PomPoms
It is Christmas Eve tonight in South Korea & I am wishing all of you a Merry Christmas! Tonight I am cozy with Bug watching Christmas movies. I am sharing some of my favorite Christmas movies below for you to shop! We baked cookies and we are going to leave them out for Santa. Shhh! Bug believes in Santa and I need to make it as real as possible for her. It is also Bug's first Christmas! Tonight at midnight we will all open one gift and then open the rest in the morning. This has always be a tradition in my household that I am bringing it into my new home with my Husband. What is your tradition?
Since we are staying home tonight and having people over tomorrow, I am getting cozy in my new Christmas Pajamas. I love these! Both the top and bottoms are from Old Navy, they have the cutest pajamas at the best price. My cozy throw blanket is from Nordstrom. To top off the night I added a cup of Holiday Cheer! Shop for the best Christmas mugs below.
After Christmas Sales is something to look forward to, Am I right?!?
Merry Christmas to all you Fashion Babes!
-Brandi Kimberly
Christmas Essentials!  My Favorite Christmas Movies To Shop:
Cute Christmas Mugs to Shop:
Shop My Pajamas Here!