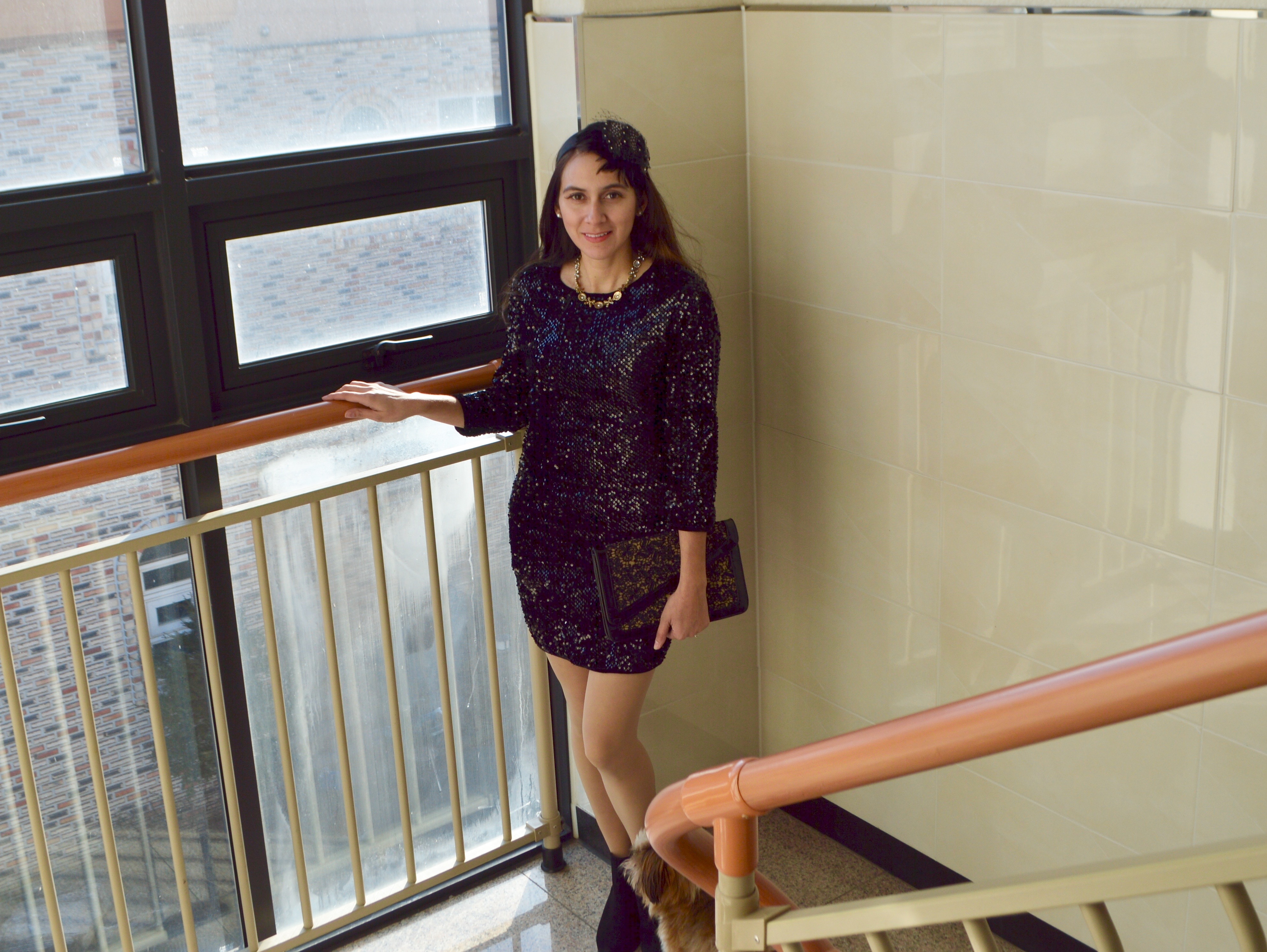 Sequined dress Similar  | Sequin wrap dress (Gold)
  Hello Darlings! What are your plans for New Year's Eve? My plans may or may not require a dressy outfit so I am going to coordinate both just in case. New Years is my absolute favorite Holiday of the year! I love getting dressed up and the idea of staying up for a brand new year to start! I know New Years Resolutions are crèche and they seem pointless to make because self-improvement should not have to wait until the first day of the year. I just love the tradition and the reminder that everyone will get a fresh start for something better. The change is entirely up to you. Every year I like to come up with a list of goals. I will write down everything that I want to accomplish and revert back to my goal list throughout the year. There is no better feeling than checking off the goals that I have accomplished on my list! I highly recommend making a goal list for yourself because it is good for the mind and the soul; it will keep you on track!
    I am wearing a sequined dress! I love sequin! I look forward to wearing sequin during this time of year. This year, shiny and metallic dresses have made a grand appearance! I have provided links to similar dresses and dresses I adore.
I will see you on the blog next year! Happy New Year Lovelies!
-Brandi Kimberly