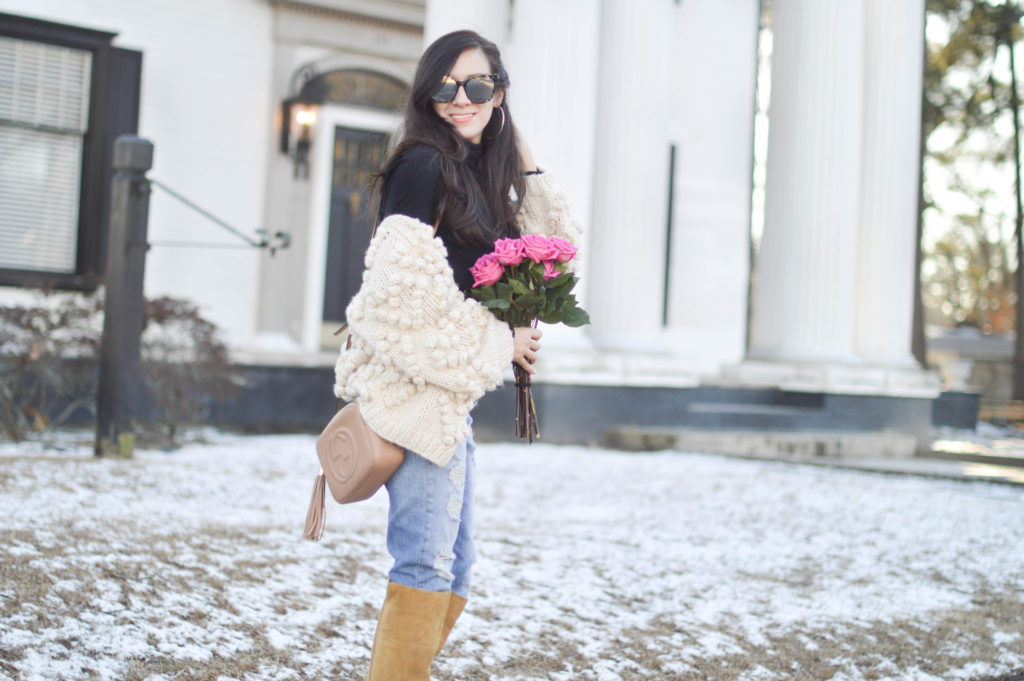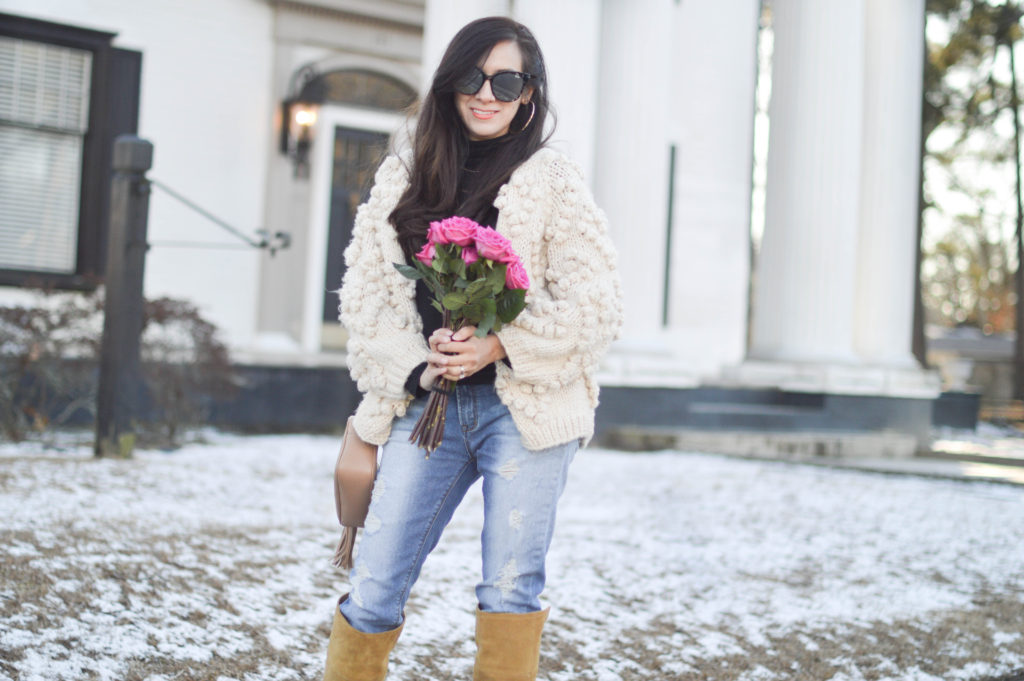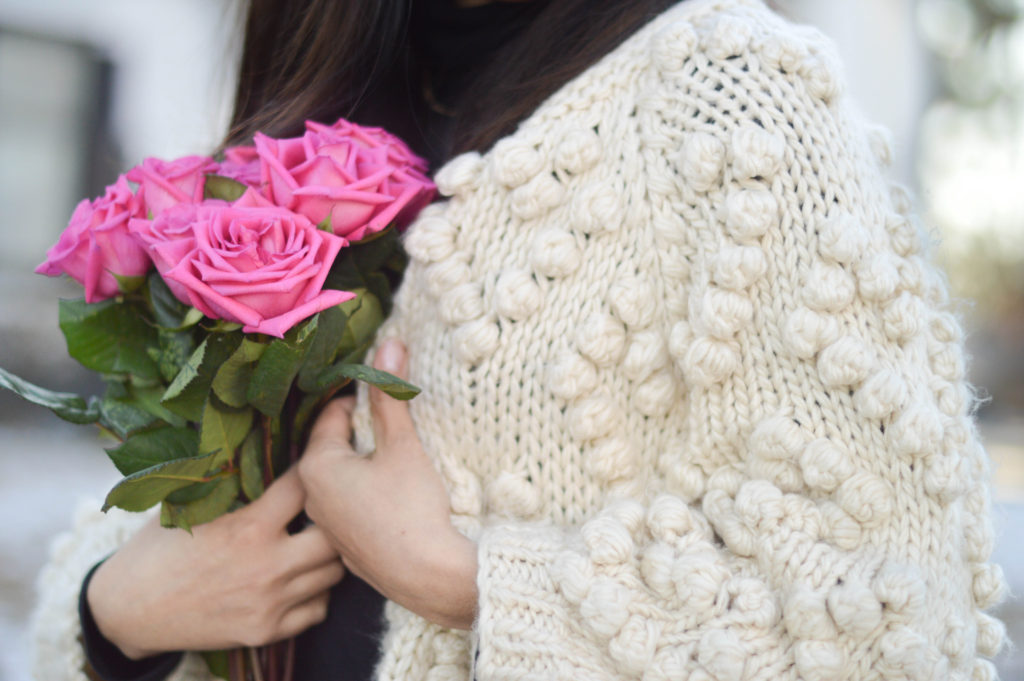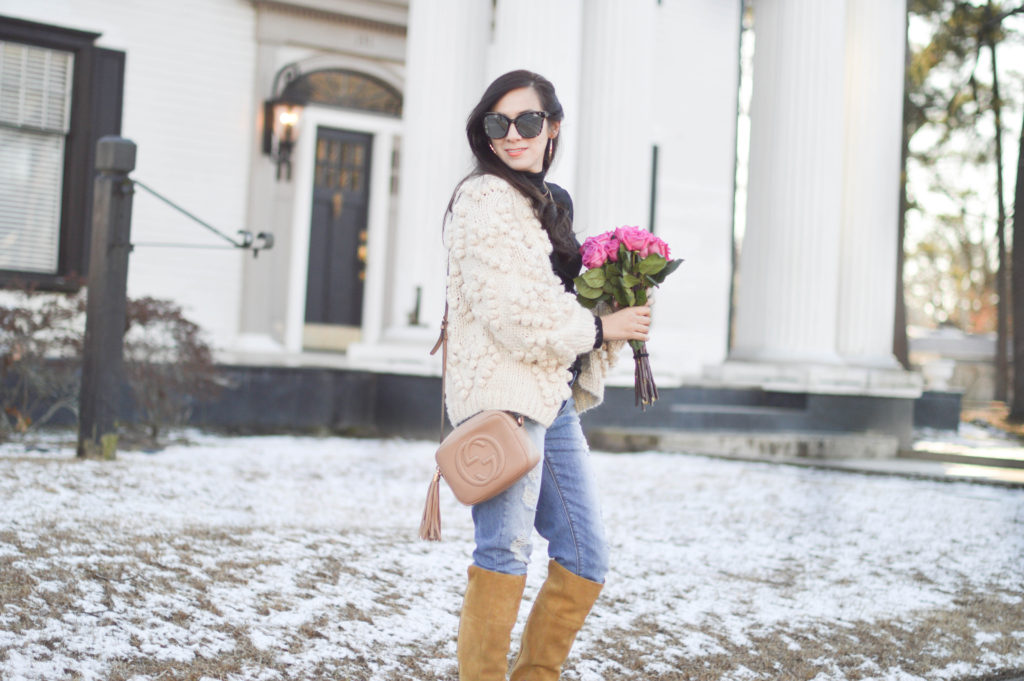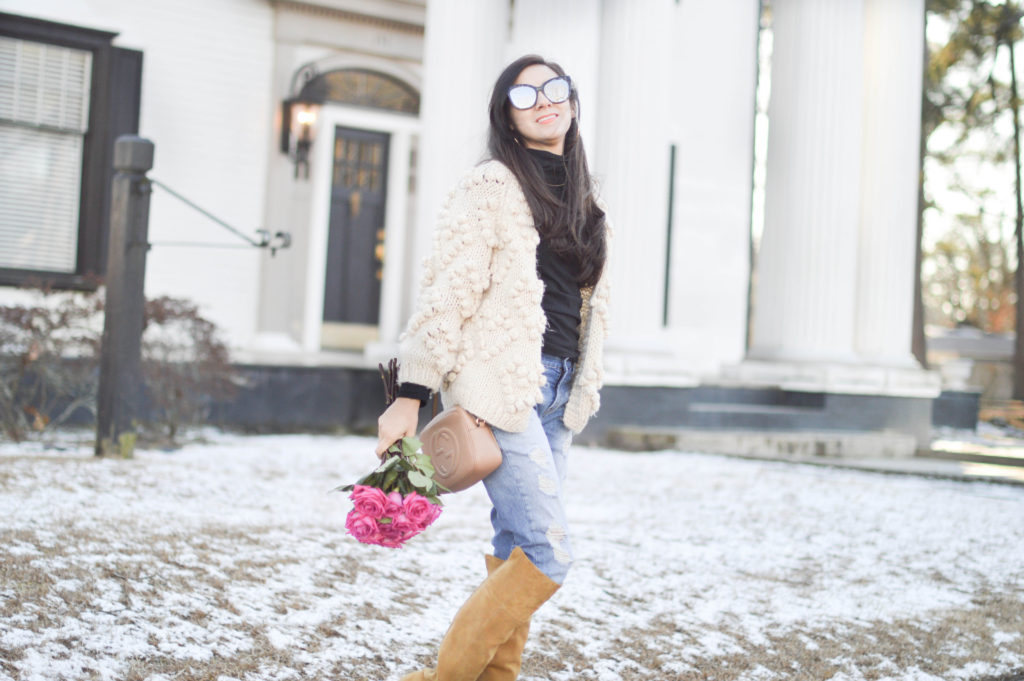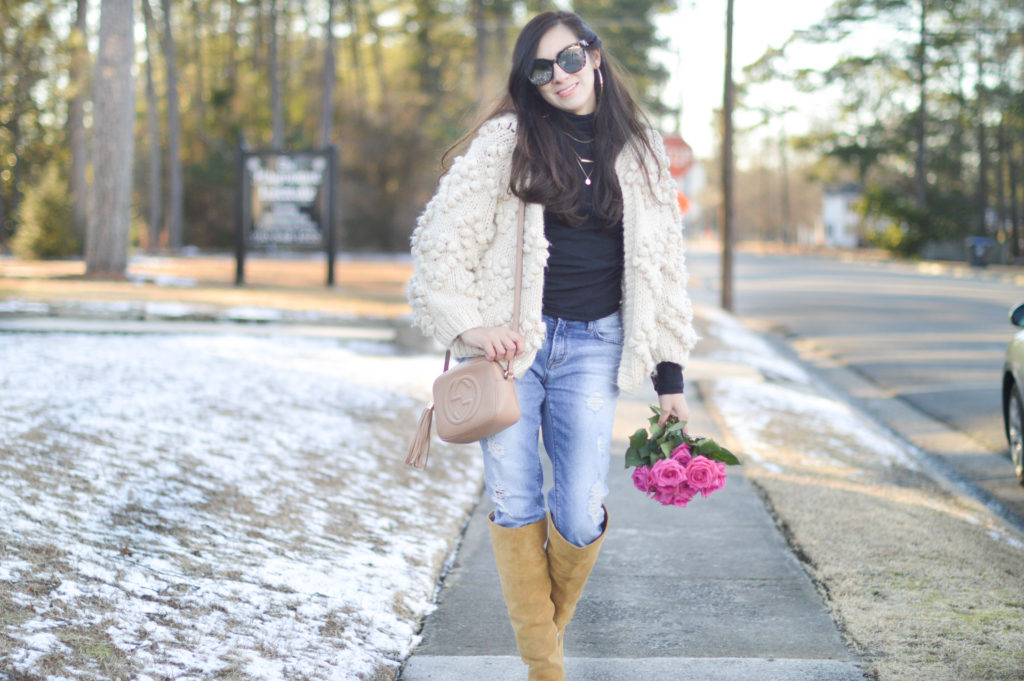 Shop The "It" Sweater  // Turtle Neck  // Distressed Jeans
This sweater has been popping up all over Instagram, making it The "It" sweater of the season!  It is perfect for Valentine's Day with the Pom Pom heart details on it.  This sweater is my new crush! You can wear this sweater with so many different outfits.  I decided to go with a more casual look.  I wore my black turtle neck and my favorite pair of distressed jeans. It's been one whole month of winter and cozy sweaters are my go-to's for this season!  Luckily, there are so many cute sweaters trending.  I want them all!!!
You can shop the "It" sweater along with other sweaters right here!
Life Currently
Now that January is in full swing I have had opportunities to reevaluate my goals for 2018.  I am currently living in Fayetteville and so is one of my oldest friends in the Army.  I've been making it a point to see her as much as possible.  She dedicated the year 2018 to herself since she is newly single.  One of her goals is to travel so I think I am going to hop on board with her plans because I love traveling!
I know I promised to get better at posting on my blog, but work has my world spinning.  For more realistic goals, I am going to aim to post at least once a week!  I can't have it all, ha, ha!
Enjoy the weekend!


Shop the Post