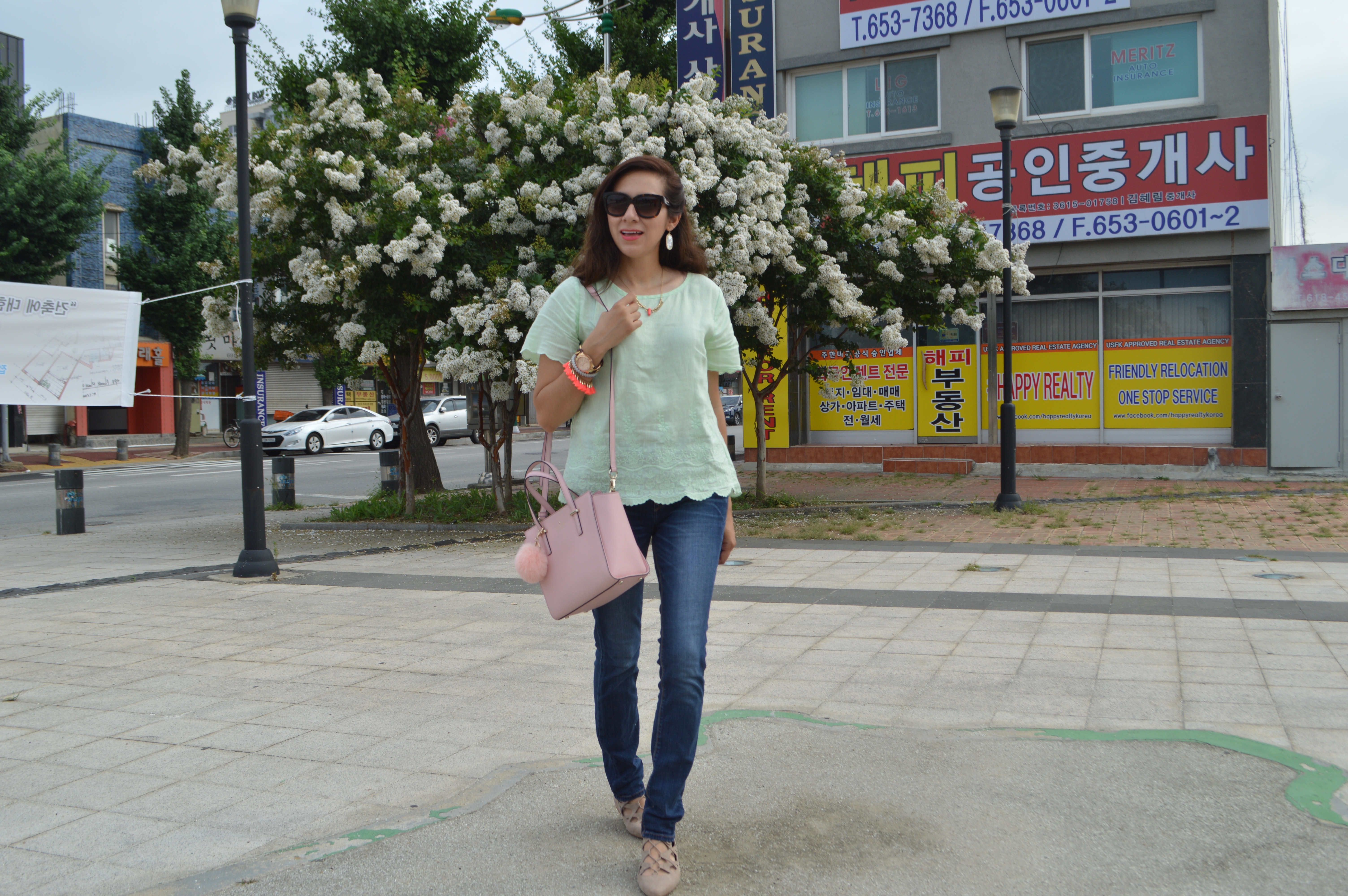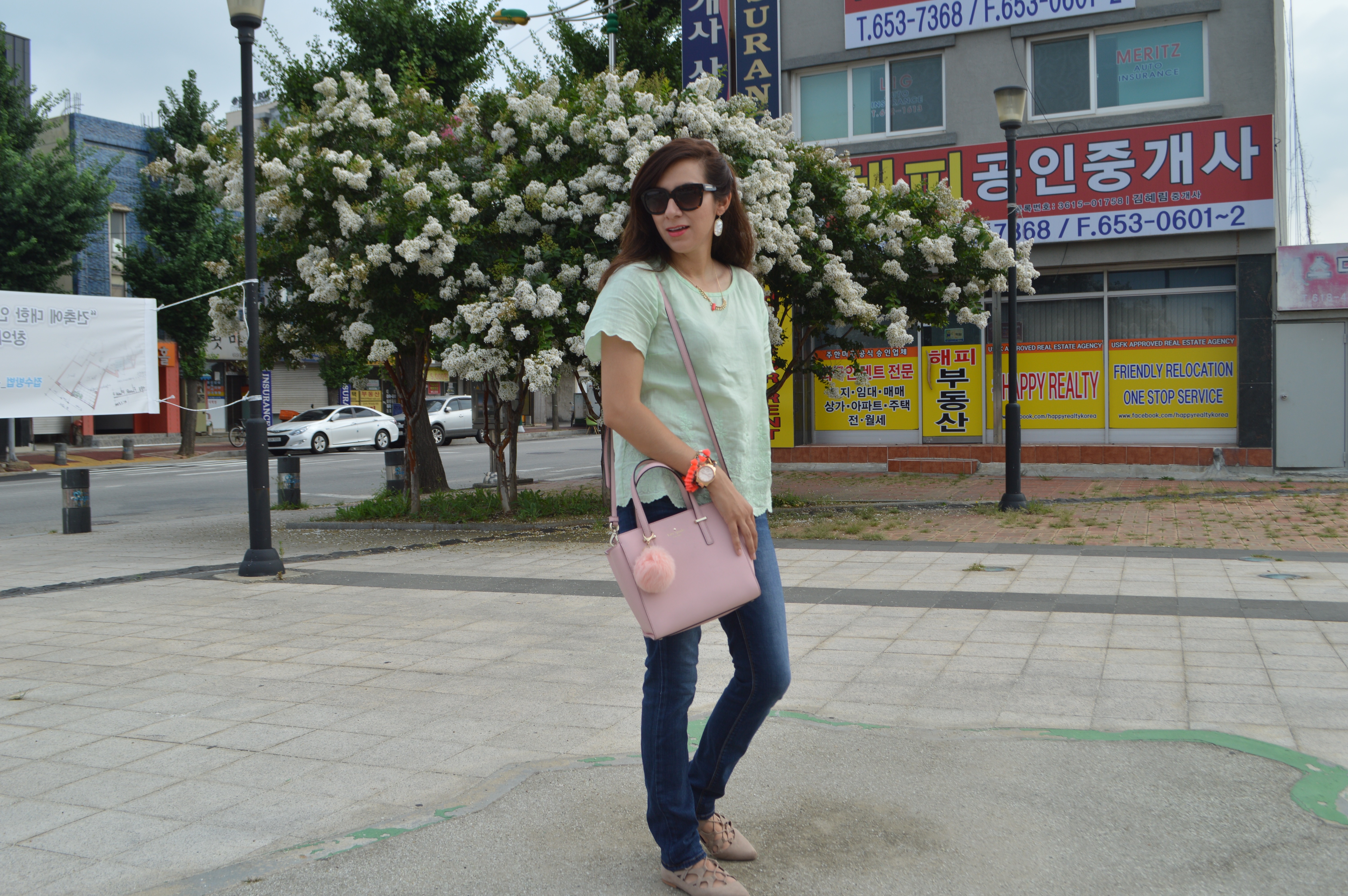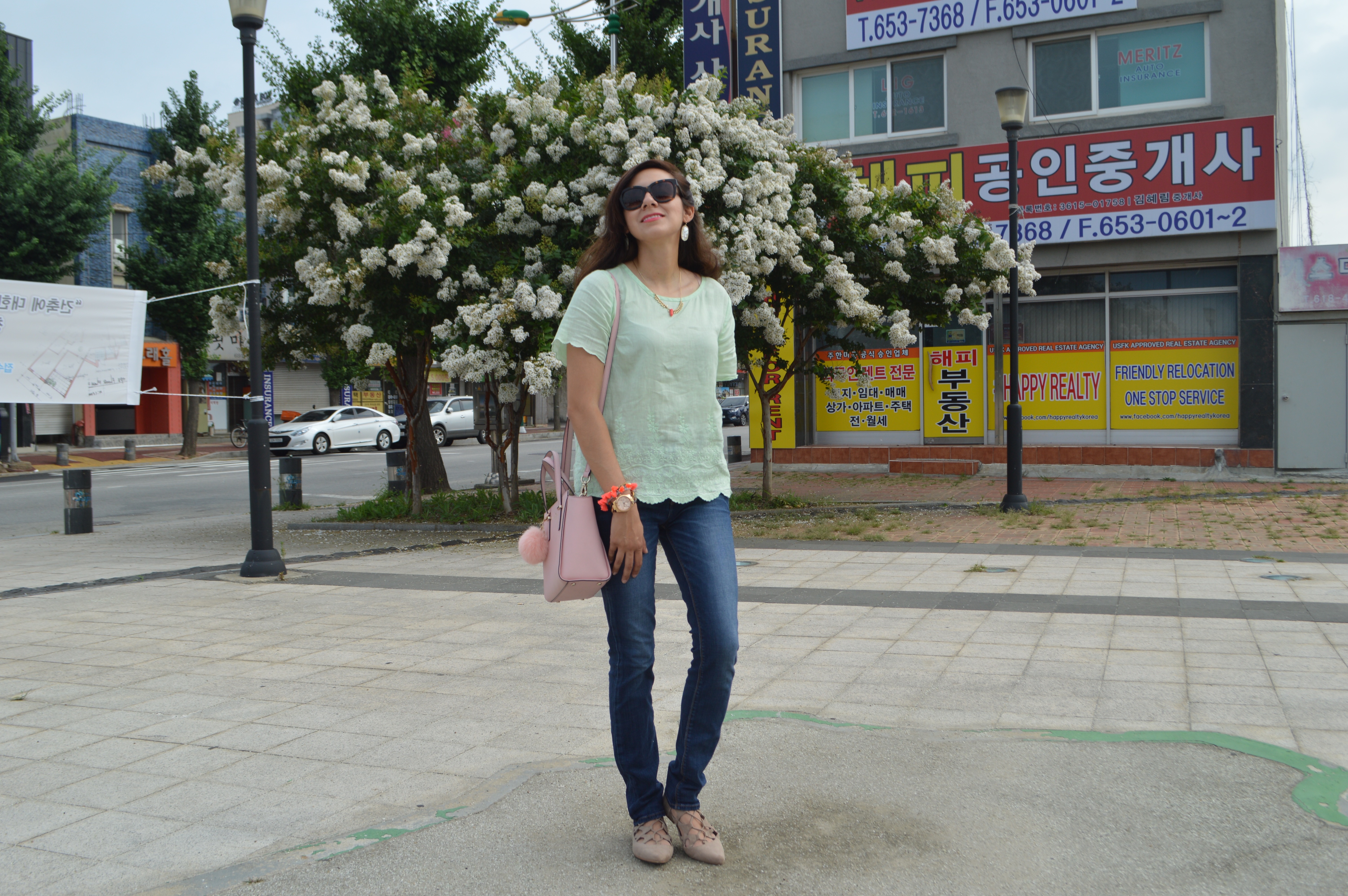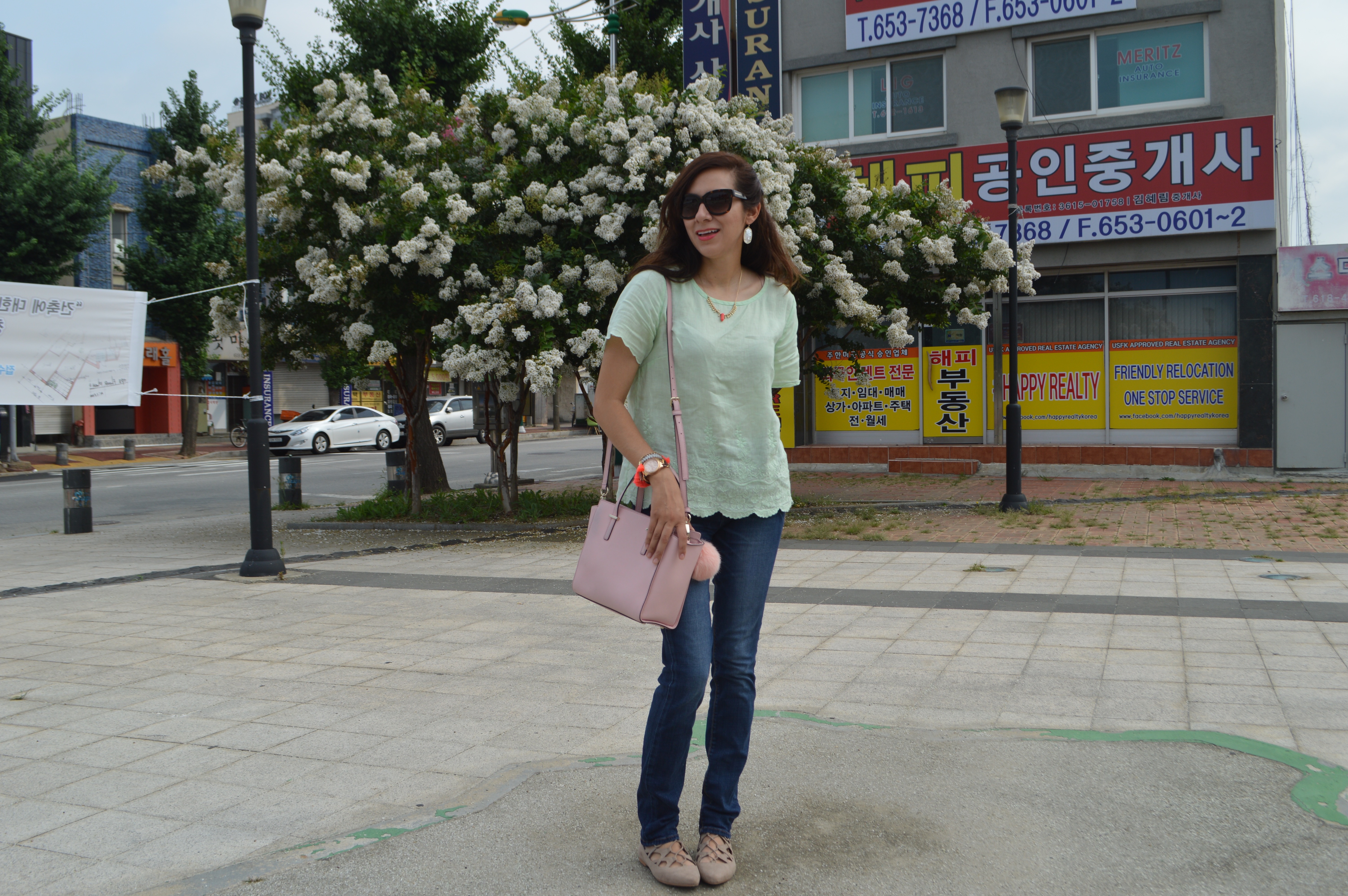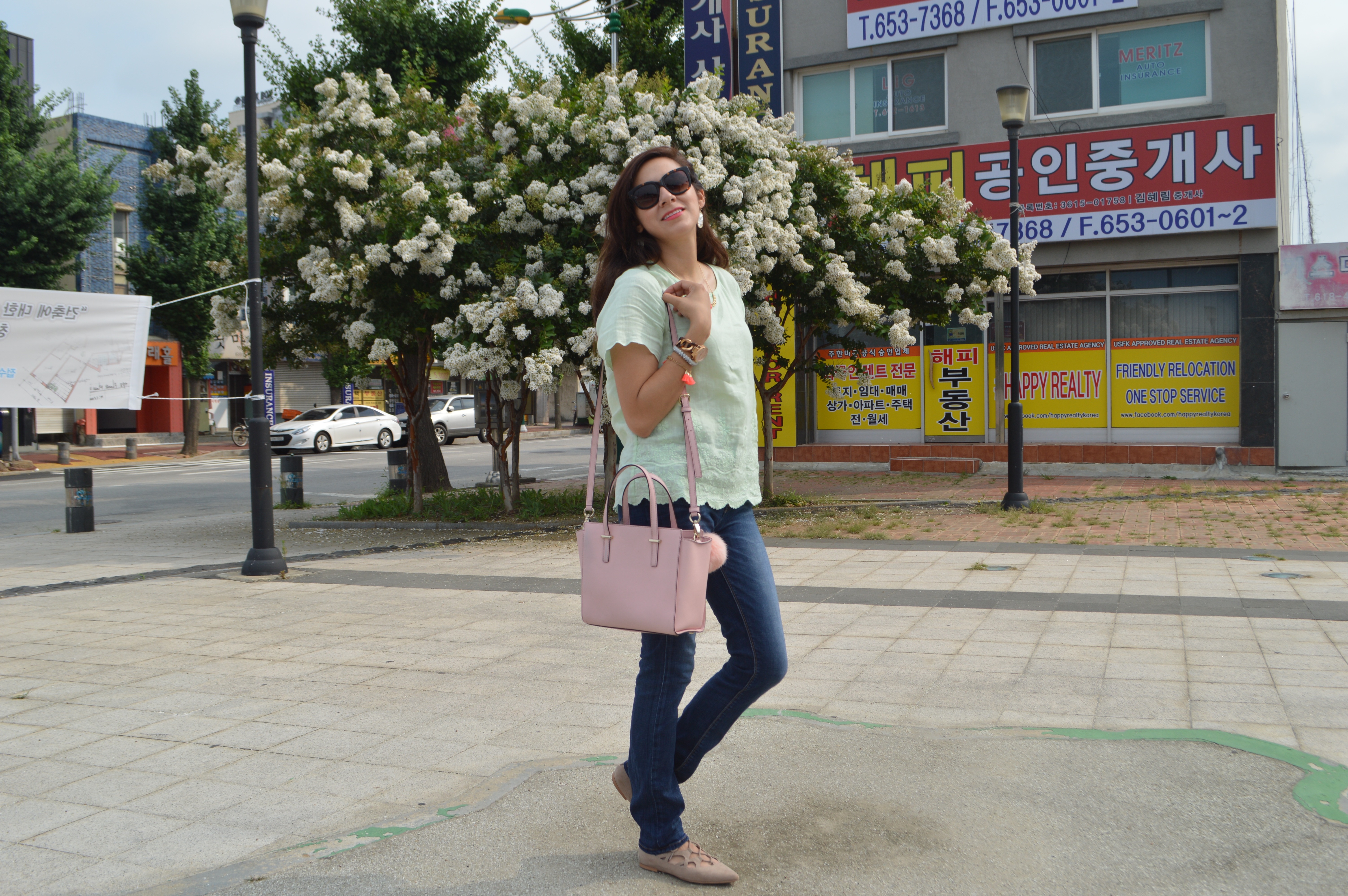 Shop my Mint Top here | Shop my Zebrawood Watch here
Scalloped Top
The summer here in Korea is incredibly humid!!
This summer is intense and some days I just want to dress comfortably. This darling scalloped top is Embroidered and it is from J.Crew Factory!  It is perfect for the summer season. I really love their clothes and the prices are reasonable. I got this shirt in Mint Cream but it is available in other colors. You can dress it up with a skirt or dress it down like I did here. The material is very thin and breathable. I provided links to similar items I am wearing down below, just click on the pictues.
Also, this week I am going to be featuring this beautiful Frankie series, Zebrawood JORD Watch! When JORD Wood Watch contacted me I was more than excited to collaborate because their watches are unique and beautiful. I just received my watch in the mail Friday and it is so perfect! It came in this cute little wooden box and instructions to care for it. This watch is now my favorite accessory. It is very light to wear and perfect for the summer months. This watch will be perfect for anytime of the year and it will pair so well with any outfit. The quality of this watch is really good. The craft that went into this timepiece amazes me. I definitely recommend this watch to anyone. Especially the Zebrawood to all you ladies, it is gorgeous. You can shop this watch here. It comes in other face colors too. These watches also make perfect gifts! Shop them here!
Enjoy the rest of the weekend!
-Brandi Kimberly