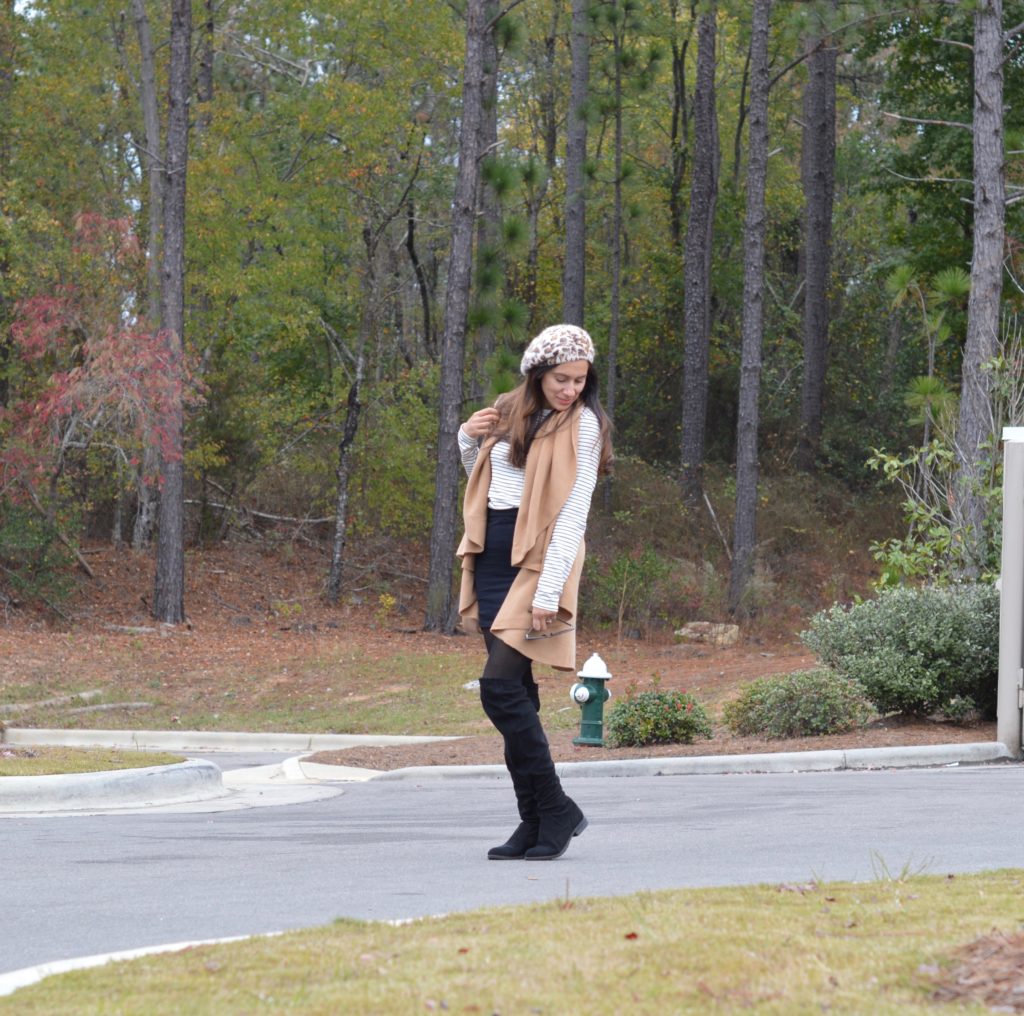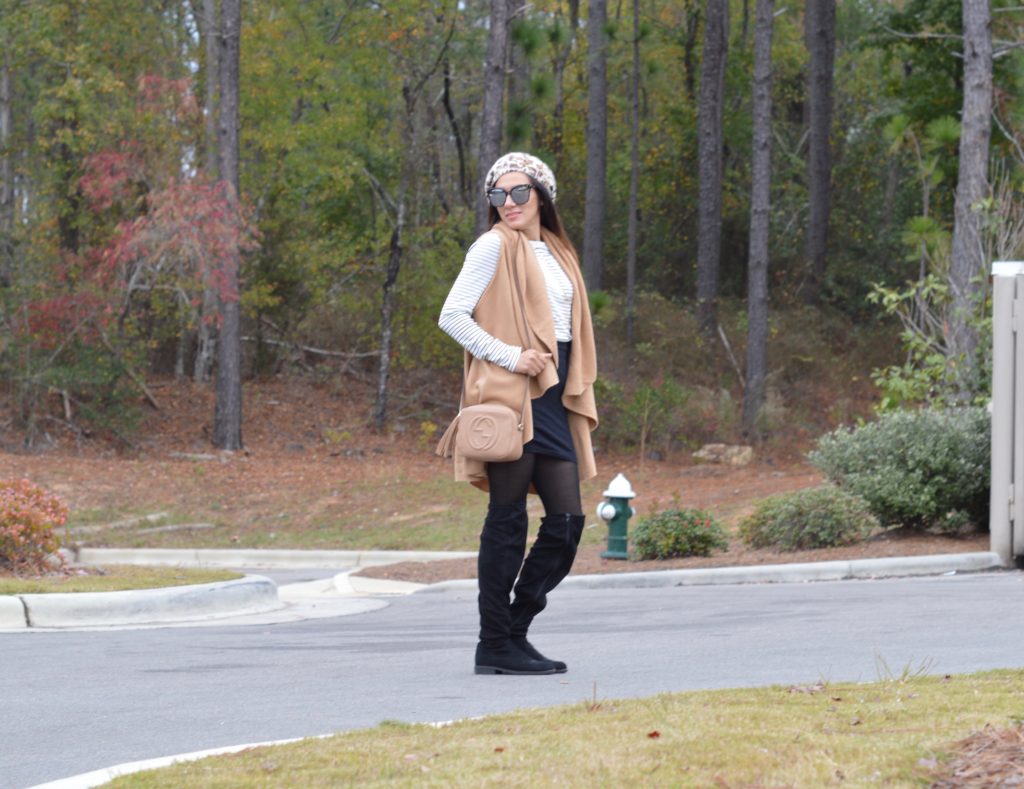 My Thanksgiving Look
Today, I am going to share with you my Thanksgiving Look for the year!  Thanksgiving is just about a week away and I can't wait to eat all of the goodies.  Cranberry Stuffing is my favorite!  What is your favorite dish for Thanksgiving?  If you have any great recipe ideas, do share!  I may give it a try!
Thanksgiving Look!
I adore this look, this outfit screams "FALL!!"  My OTK boots is from the Red Dress Boutique and I bought them back in 2015.  They have lasted me so long however, they have stretched out on the thighs a bit, lol!  I do have my eyes on some OTK boots from Target, check them out HERE!  These boots aren't too expensive and they tighten with a little tie on the back- just what I need for my skinny little legs, lol!  My shawl vest is from Morning Lavender and it is my absolute favorite item this fall!  This shawl vest also comes in other colors if you look around in their boutique!  I love how this stripe long sleeve tee compliments it.  I also decided to mix up the patterns a bit with my cute leopard print beret.
Life Lately
I apologize that I have been out of the loop!  There's a ton of things going on with my full-time job.  I really do miss blogging every week!  Working as hard as I do leaves me no time or energy to think of topics, write, take pictures, edit the pictures, and etc.
I am not giving up my blogging but I do need to slow down a lot due to the nature of my job.  Blogging is a lot of hard work but I am happy to be a part of it!  I ask that you please be patient with me and I will get content out as often as I can.
Visit my IG @cutebrandik for more fashion post and if you want me to follow you, DM me so I can follow back!
Have an amazing week and Thanksgiving!
Shop the Post