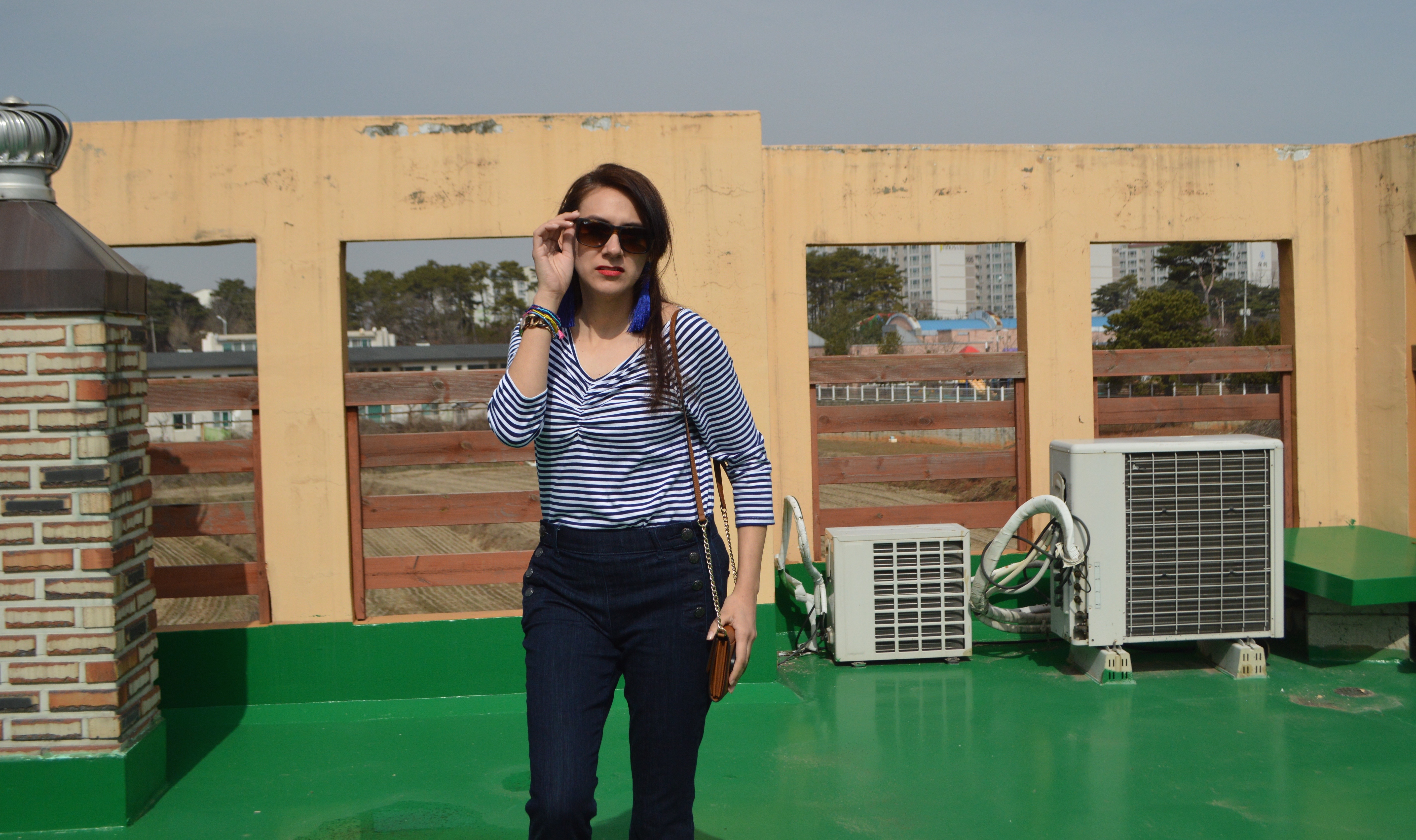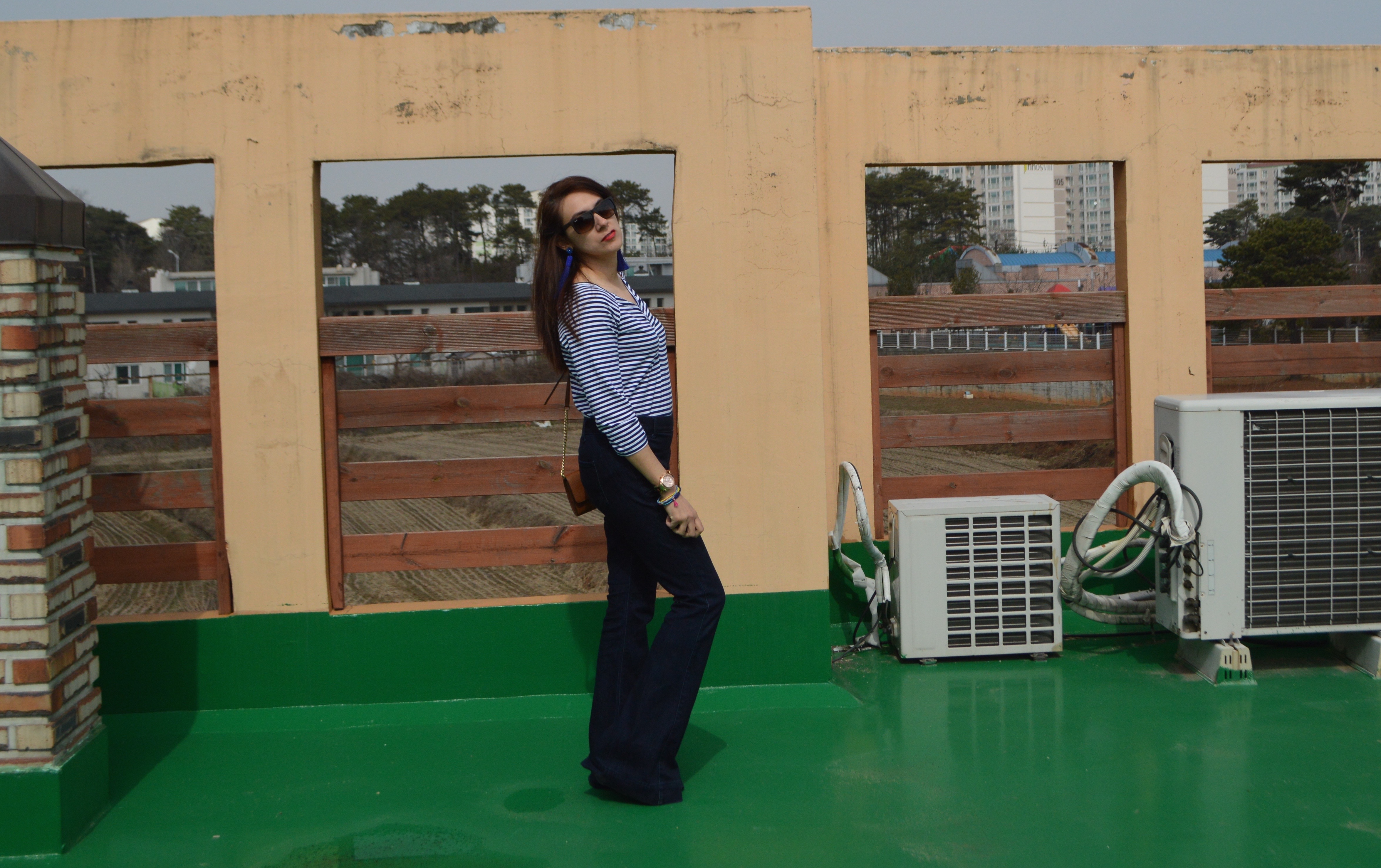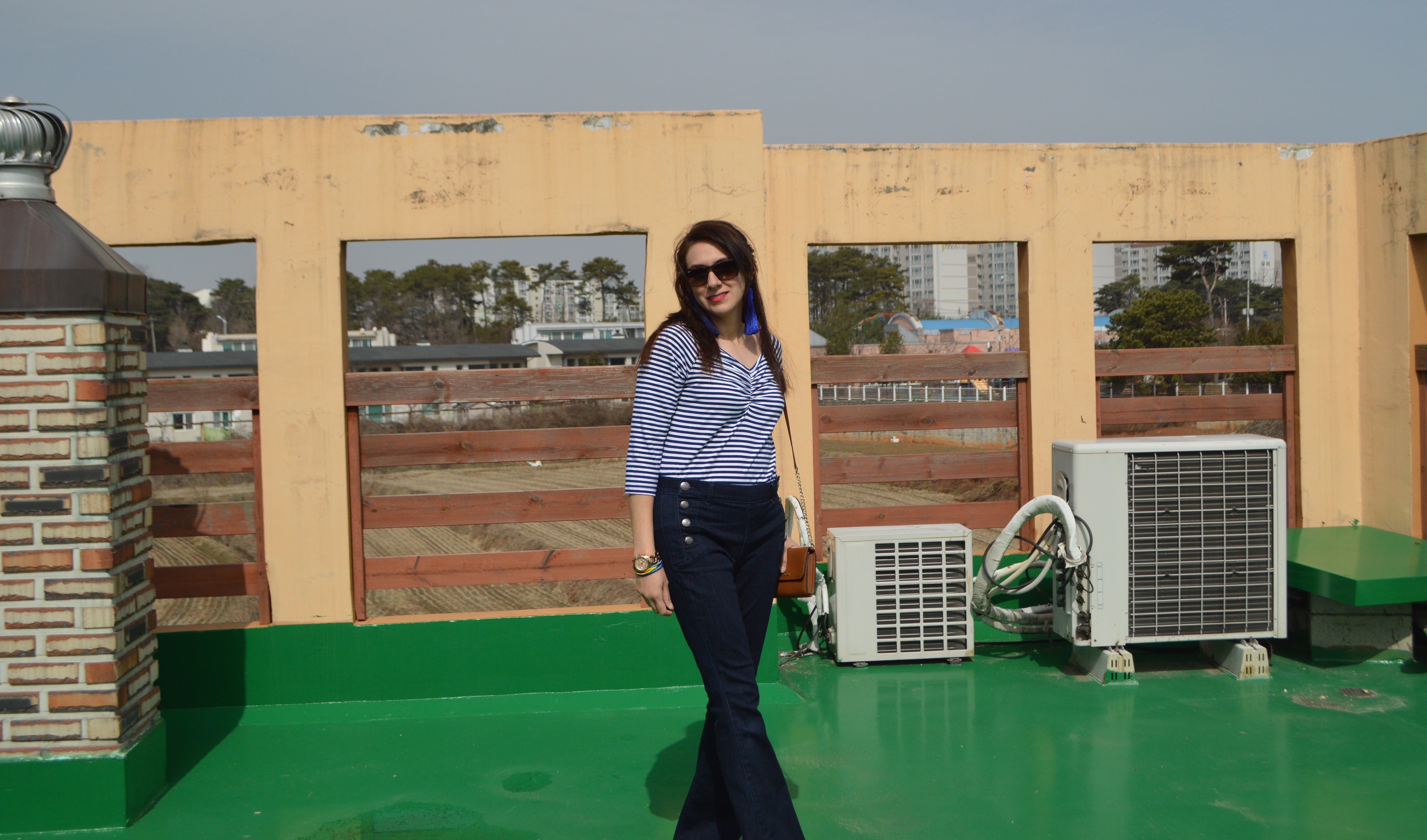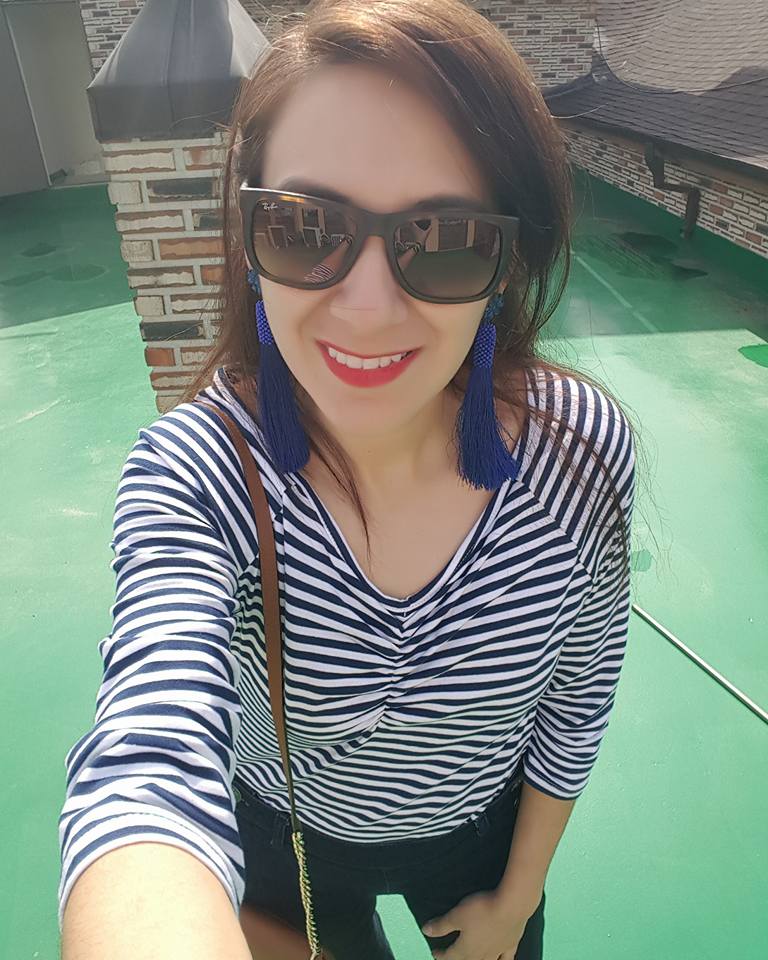 Express Jeans Similar | Tassel Earrings Baublebar| Nordstrom Stripe Shirt Similar |Stripe Tee AE Similar
Hello Darlings!
My Sunday in Korea was a bit warmer than most winter days! I am super excited that spring is approaching quickly.  I have a ton of things going on at work this month but I feel I am settling in finally.  Tomorrow I start up school again for my Business Management degree with the University Of the Incarnate Word.  I am ready!!!
Today's Outfit Of The Day features my new favorite earrings I got from Baublebar.  They have so many stylish, adorable earrings.  I am addicted and I want more!!!  I got my shirt at the Post Exchange so I linked shirts that are similar.  My bell bottoms are from Express.  I decided to rock this look with my Ruby Woo lipstick from MAC.
Enjoy your Sunday!
Brandi Kimberly <3