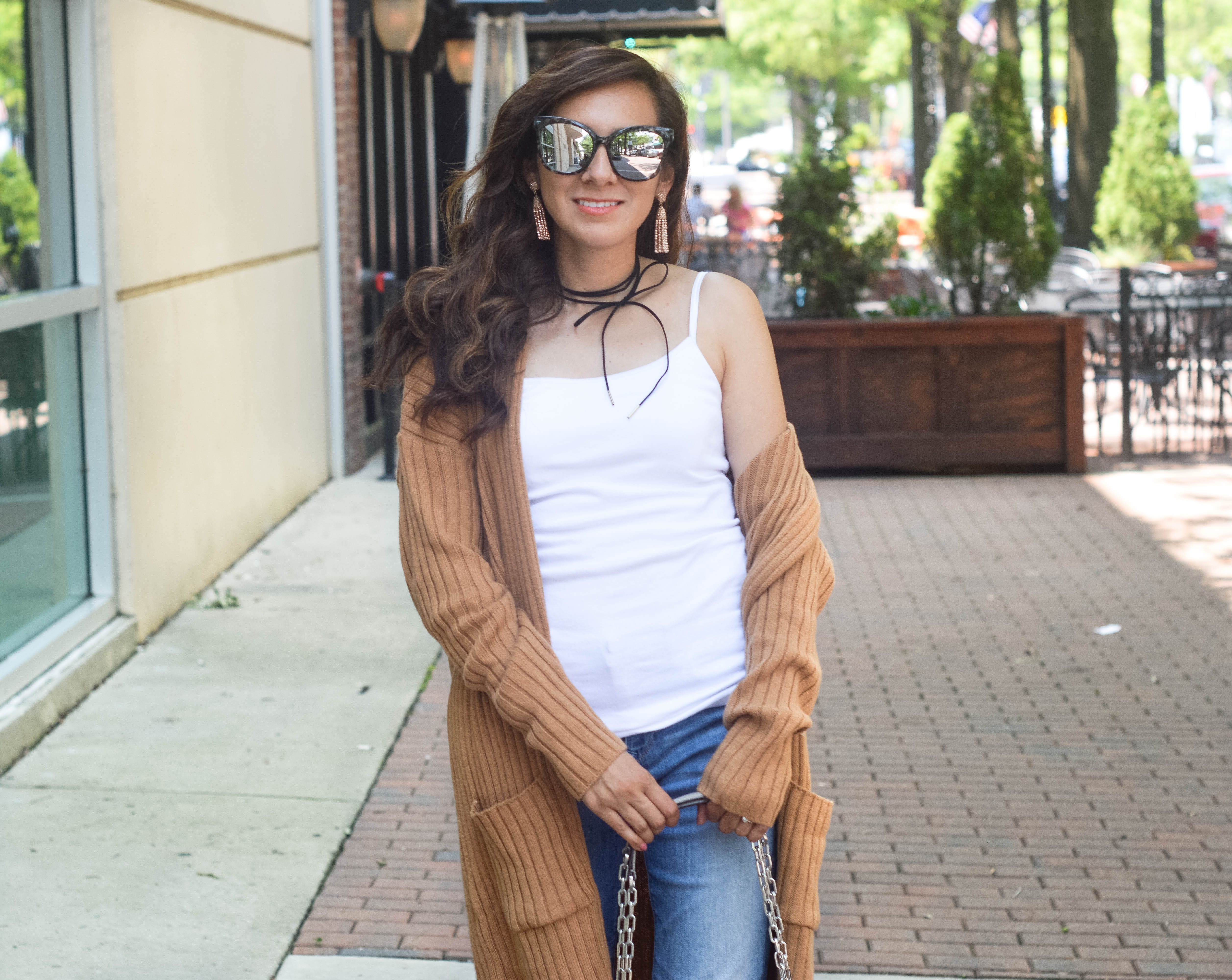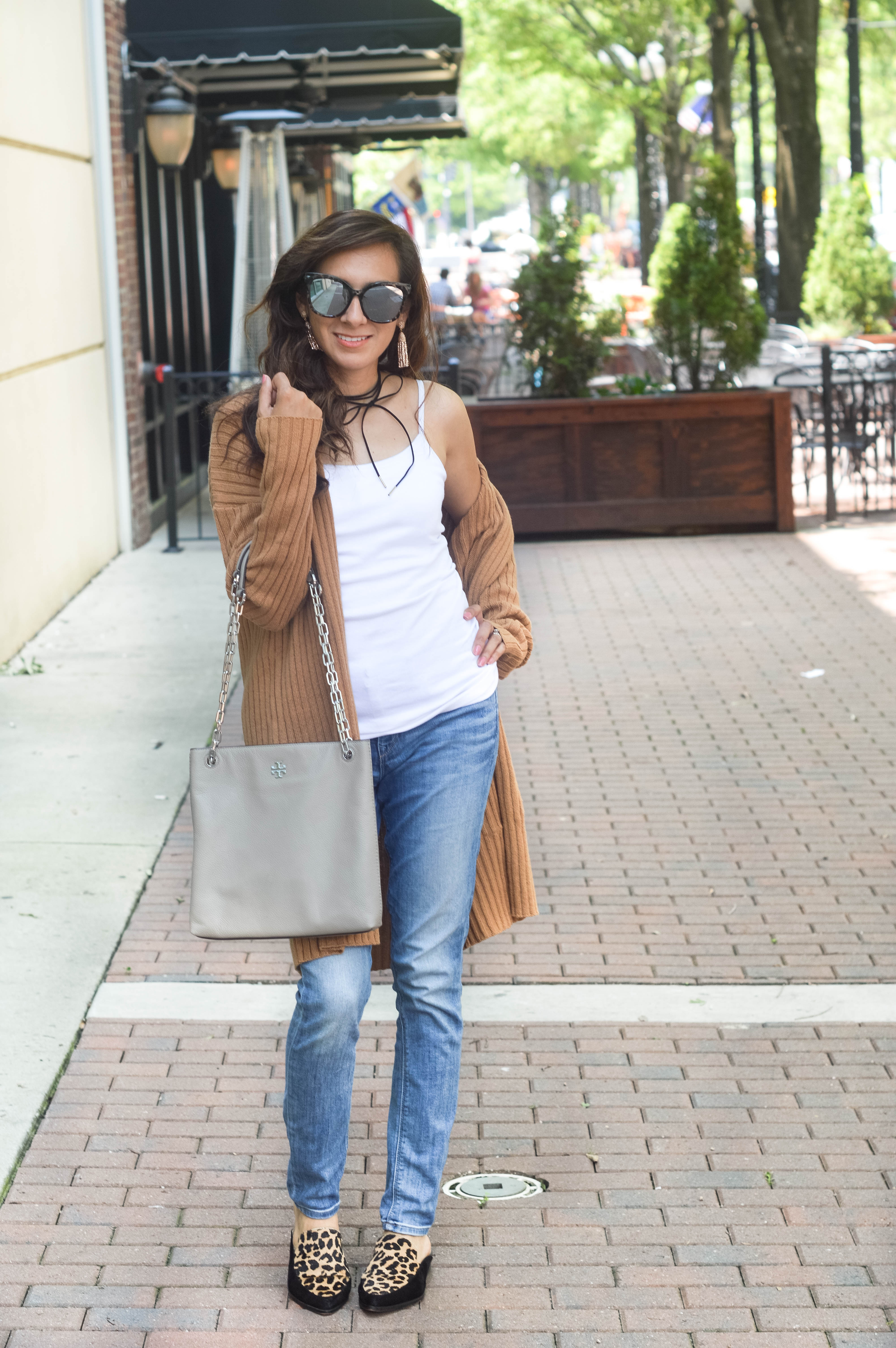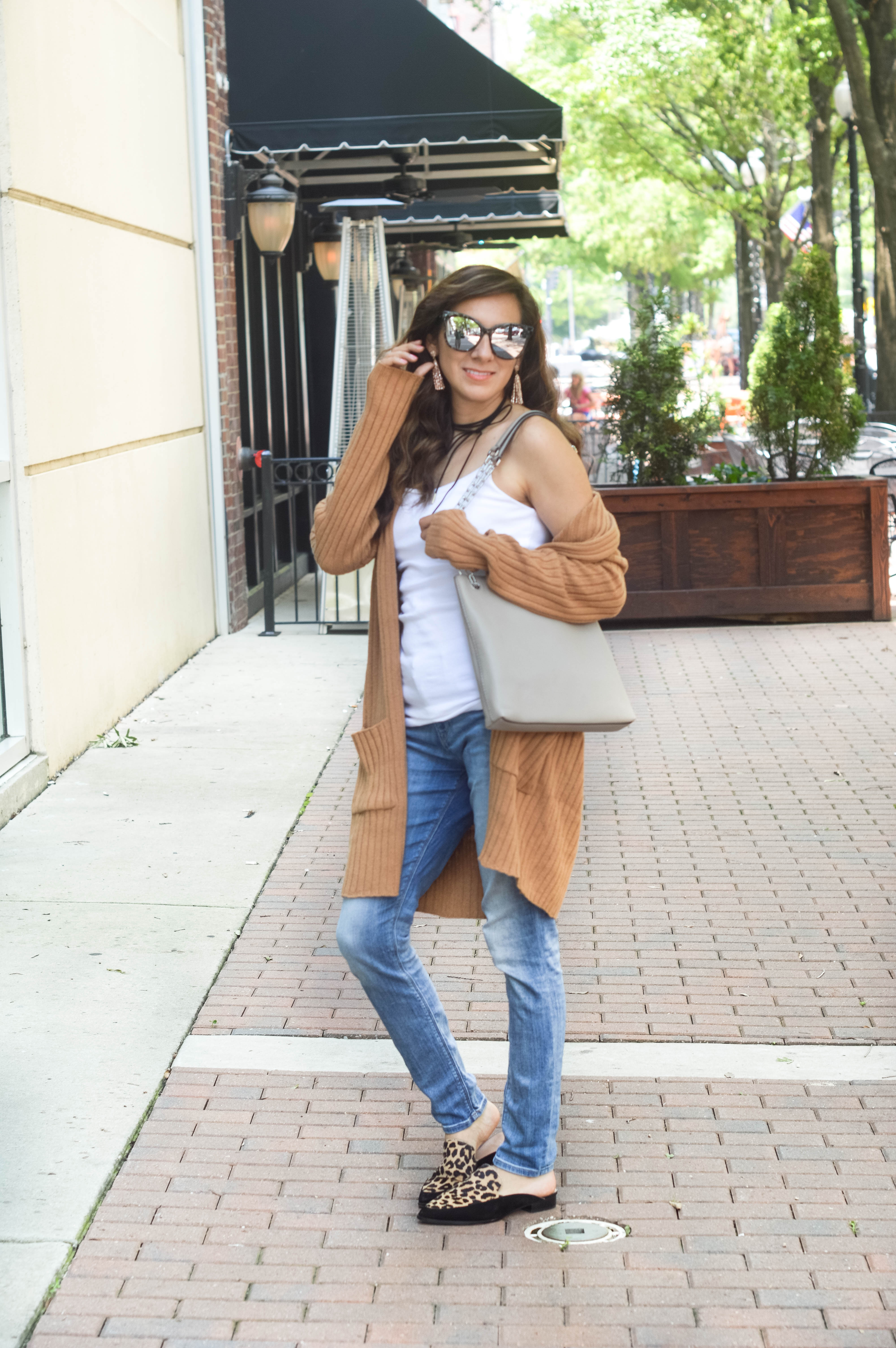 Fall Outfits During Summer 
I love all the fall trends that are starting to hit the shelves. The only problem with all of this is the hot weather!
Believe it or not, it is quite easy to style fall items for the summer. With this outfit, I took a simple camisole and styled it with a tan cardigan.  You can wear this cardigan with different variations and you will can have a summer look and a fall look.  This outfit allows you to wear it during the early mornings of summer. Lets not forget, when you go out to restaurants or when you are indoors where the air conditioner is freezing, this cardigan will keep you warm.
This BP Cardigan is from the Nordstrom Anniversary sale and I am OBSESSED! The Nordstrom sale ends on the 6th of Aug so be on the look out for more restock and returns before the sale is over. I styled my outfit with a pair of light wash blue jeans and these Corbin Genuine Calf Hair Slide Loafers.  Love these Wheat Leather Corbin Slide loafers too!  Some say these Leopard loafers fit true to size but I needed to size up by 1/2.
On another note, I received a couple of beauty products that I am crushing on over the weekend! This Silk Pillow case leaves my hair feeling soft. I love this T3 Clip Barrel for my T3 Whirl Trio wands. I was never a fan of curling wands and prefer the clip barrels instead. The wands also make my think hair too curly and puffy. Does anyone else prefer clip barrels?
xoxo

Shop the Post