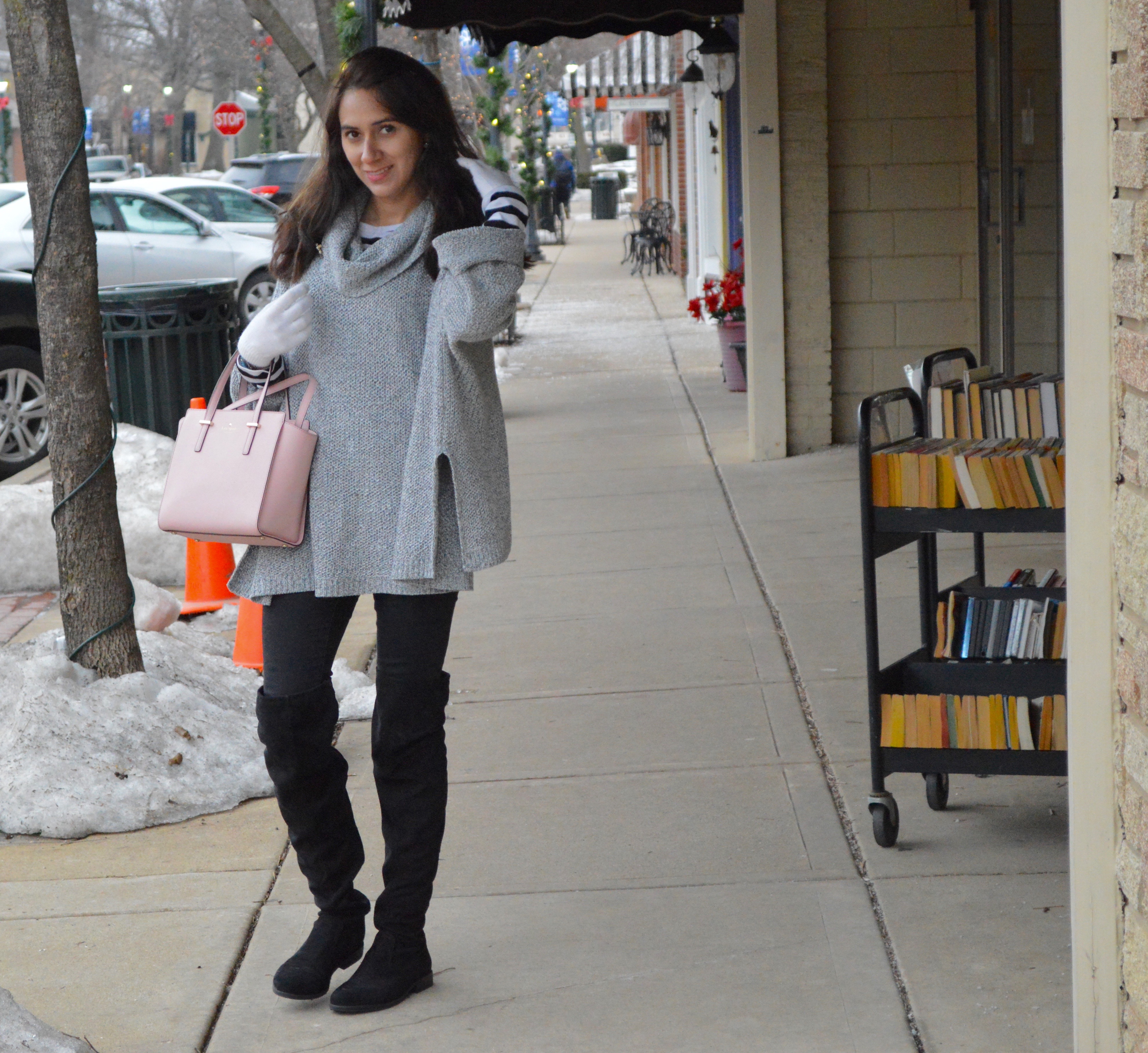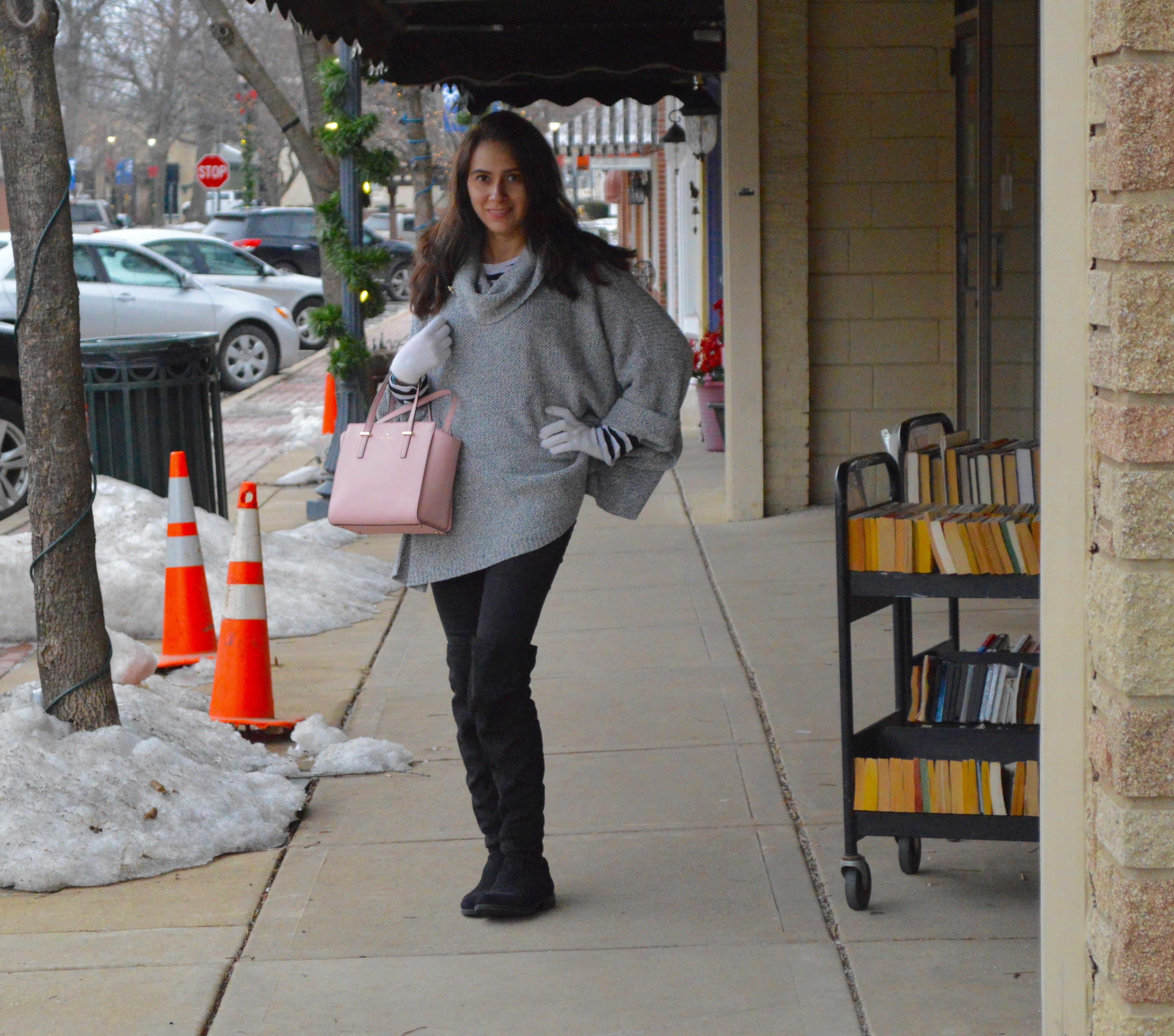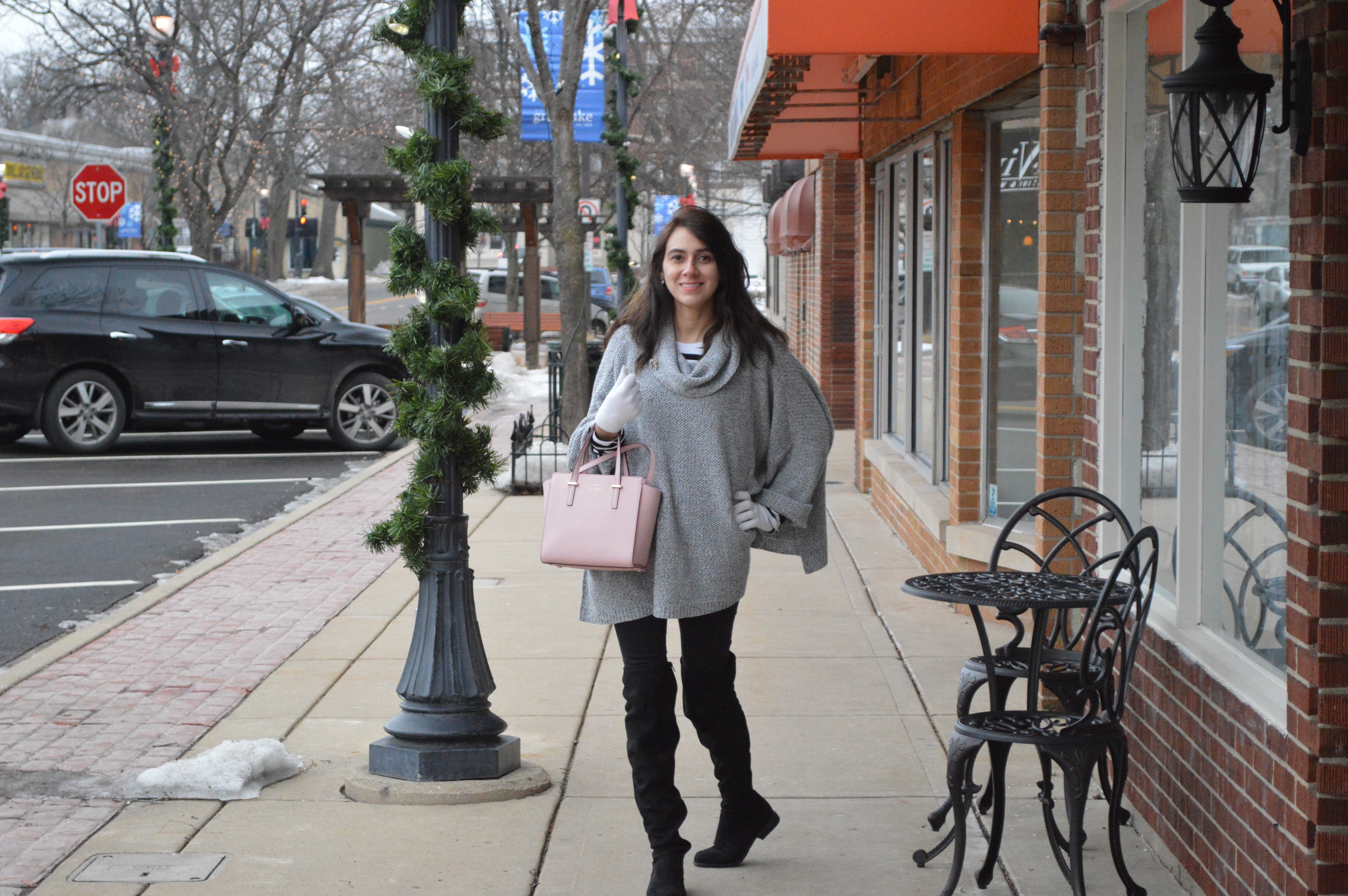 Express Sweater | Target Stripe Tee|rdb Thigh High Boots| White Gloves
Its Trendy Tuesday!
Today I went shopping in the Grayslake, IL area and it was snowing a bit.  It will snow more tonight.  I love the snow when I don't have to work in it.  Notice how this little town still has their Christmas lights up, I think its cute!
I went for a "basic look" for this cold weather.  I am wearing a cozy Cowl Neck Sweater I got for Christmas from Express.  I also featured this sweater on a recent post here! However, I decided to switch it up a bit and add my favorite stripe shirt underneath.  This Stripe Tee is on sale online at Target with a special code, link provided.  Of course I finished the look with my favorite Thigh High Boots from The Red Dress Boutique but you better hurry because there are only 3 pairs left in a size 5.5.  These are my absolute favorite pair of boots of the cold weather seasons.  I think the white gloves made the outfit look really classy, kept my hands from freezing!  These gloves are iPhone friendly and I got them at Target.  Target has a variety of colors and they are very inexpensive.
Keep looking classy!
-Brandi K.