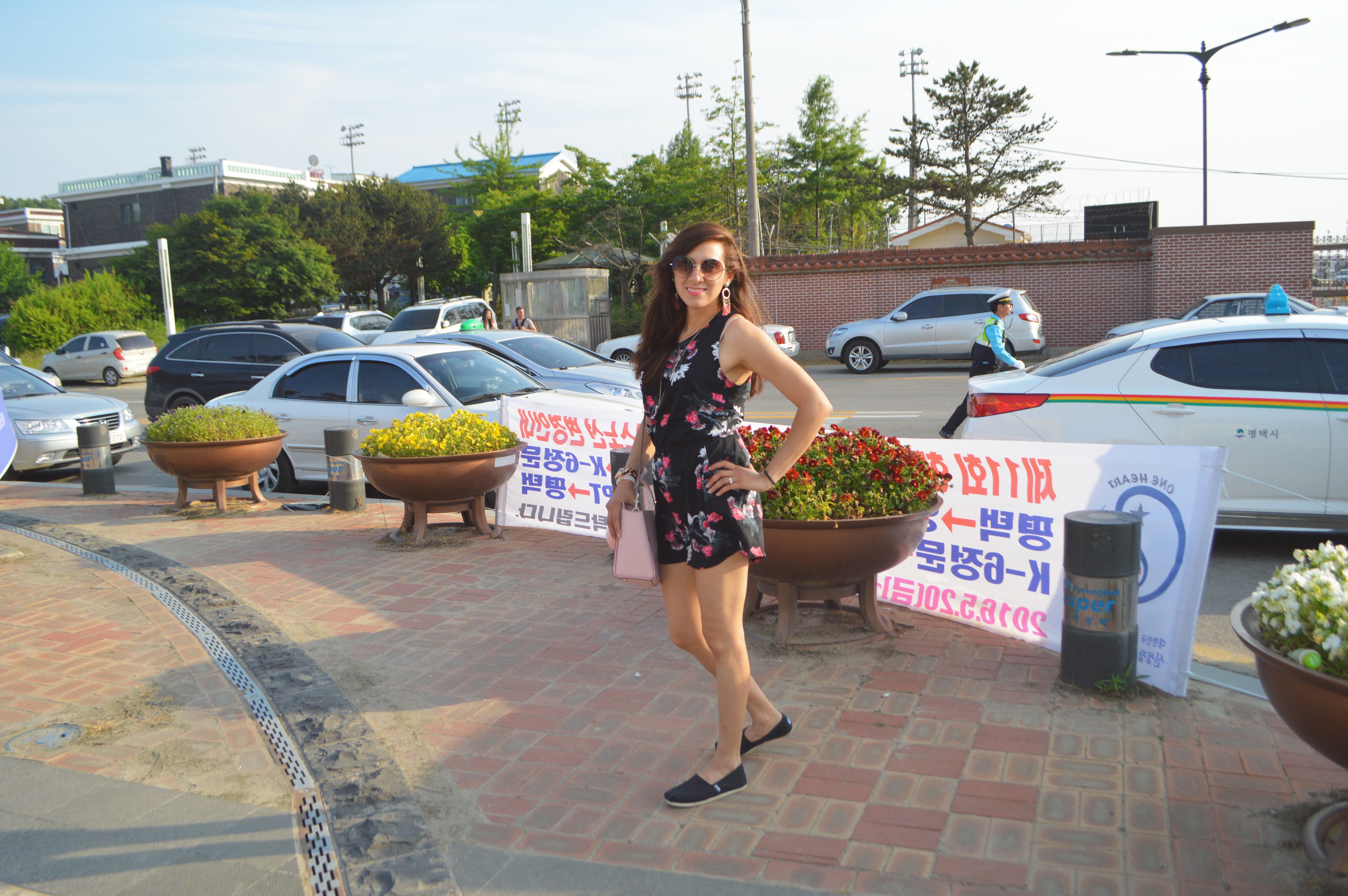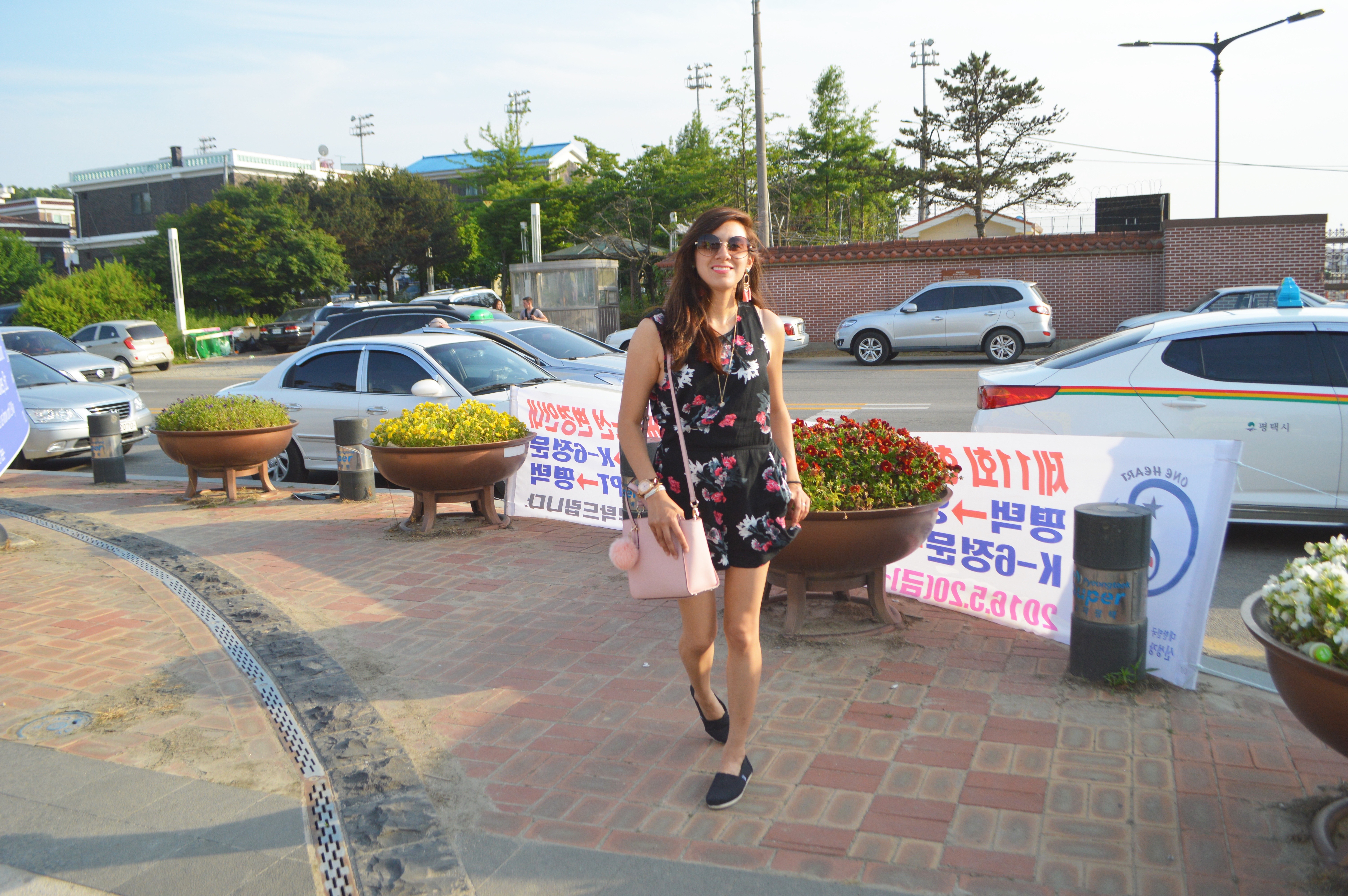 Saks Fifth Avenue Romper|Coraline Drops BaubleBar
Check out this adorable romper but first let me tell you about my adventure!
This past weekend my Husband and I went to a cultural Spring fest they had in our little town.  We ate all kinds of Korean food and listened to music.  It was fun!
It was a hot day during Spring Fest and this Romper that I got from Saks5thAve was absolutely perfect.  I love the floral pattern on it!  Since I knew we were going to be doing lots of walking I wore comfortable shoes so my TomToms were appropriate.   Lately I have been obsessing over BaubleBar, their jewelry is so cute and I decided to wear a few of the new pieces that I got over the past week.  I am wearing my new tassel earring, I just I love them.  I have a tassel obsession!!!  These past few weeks BaubleBar had some amazing sales and I look forward to see more from them.
Well it is looking like it's going to be another busy week for me but a short one for Memorial Day weekend!
Stay motivated in the things you do!
Thanks for Reading! XoXo
-Brandi Kimberly