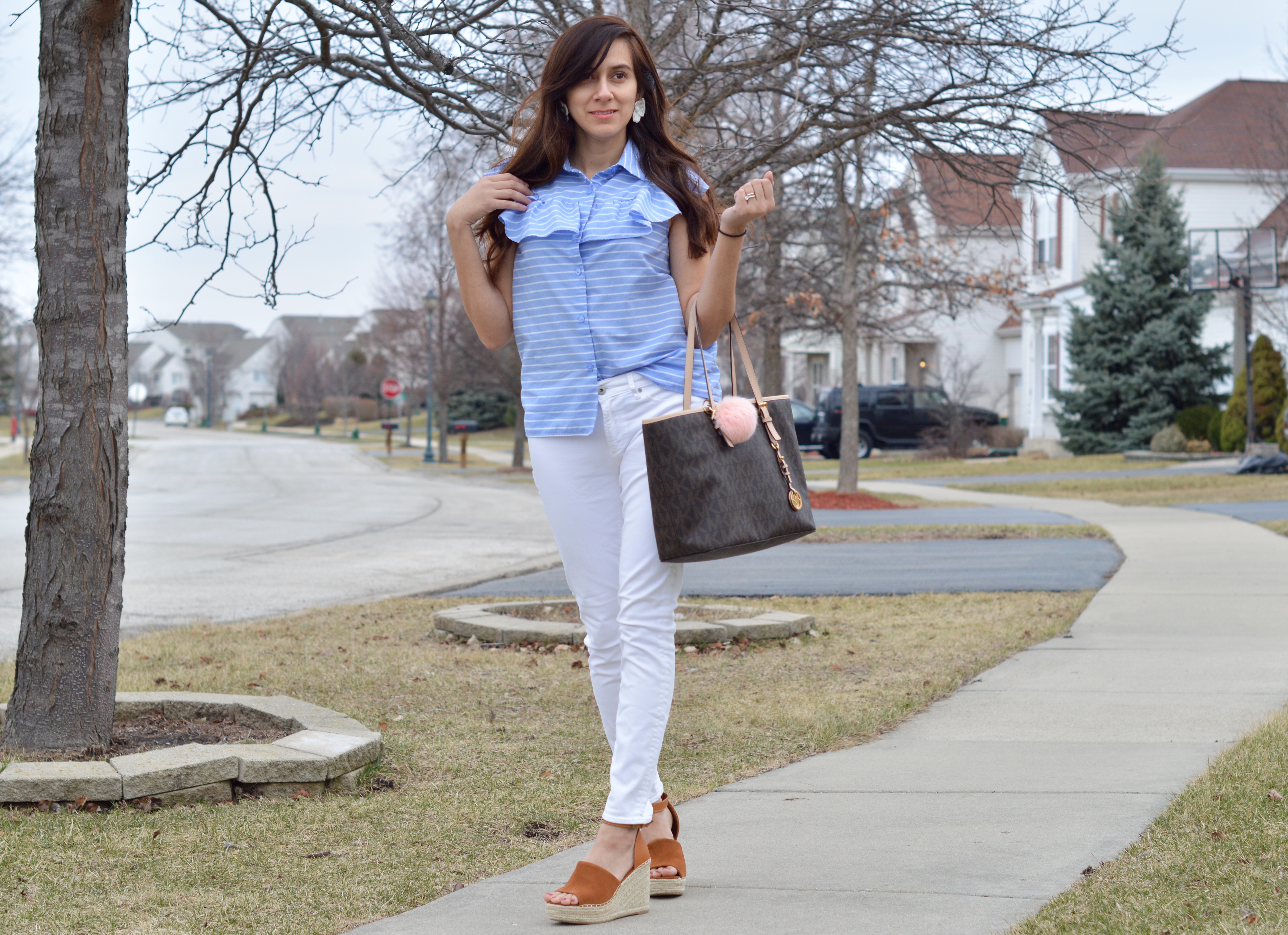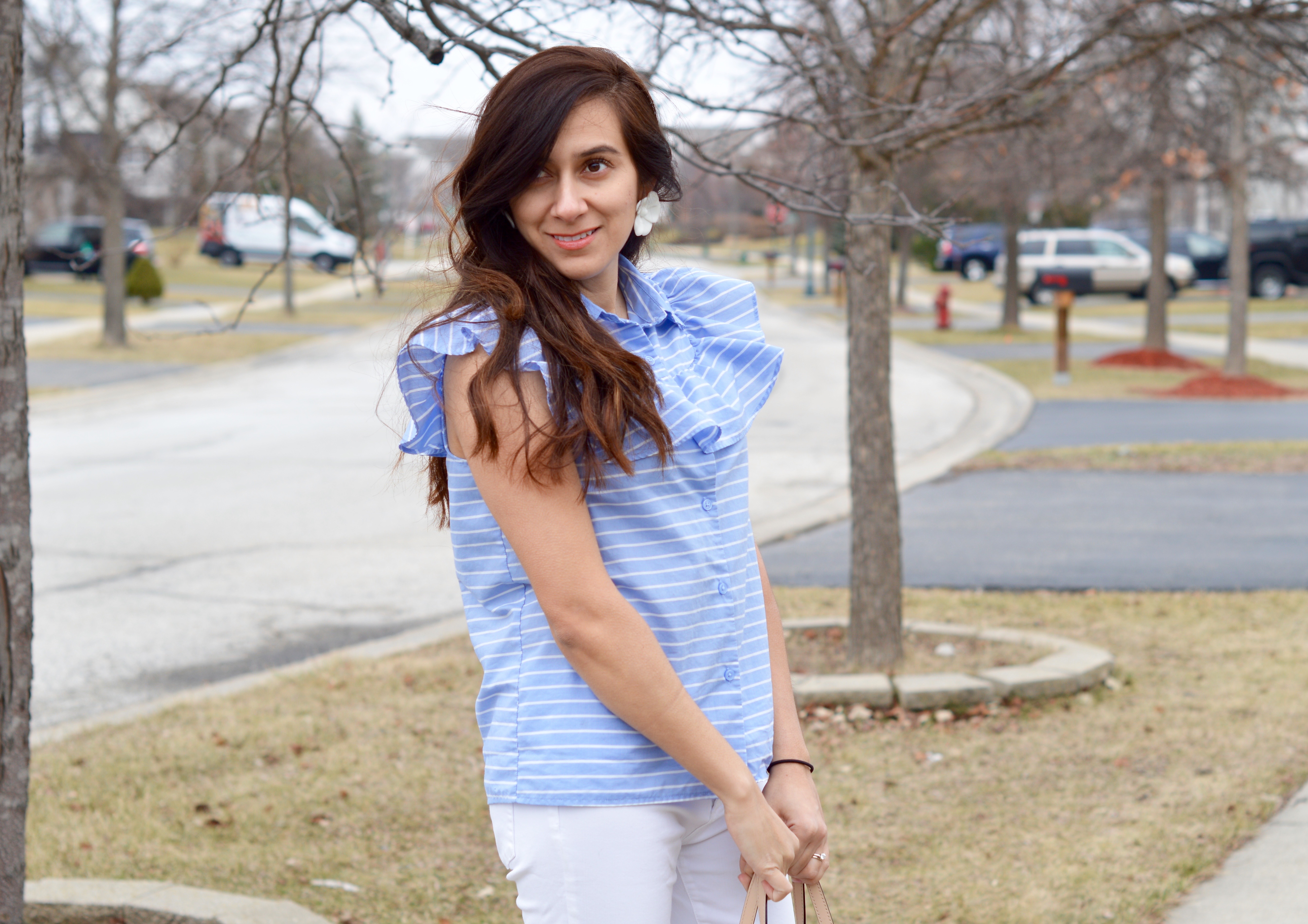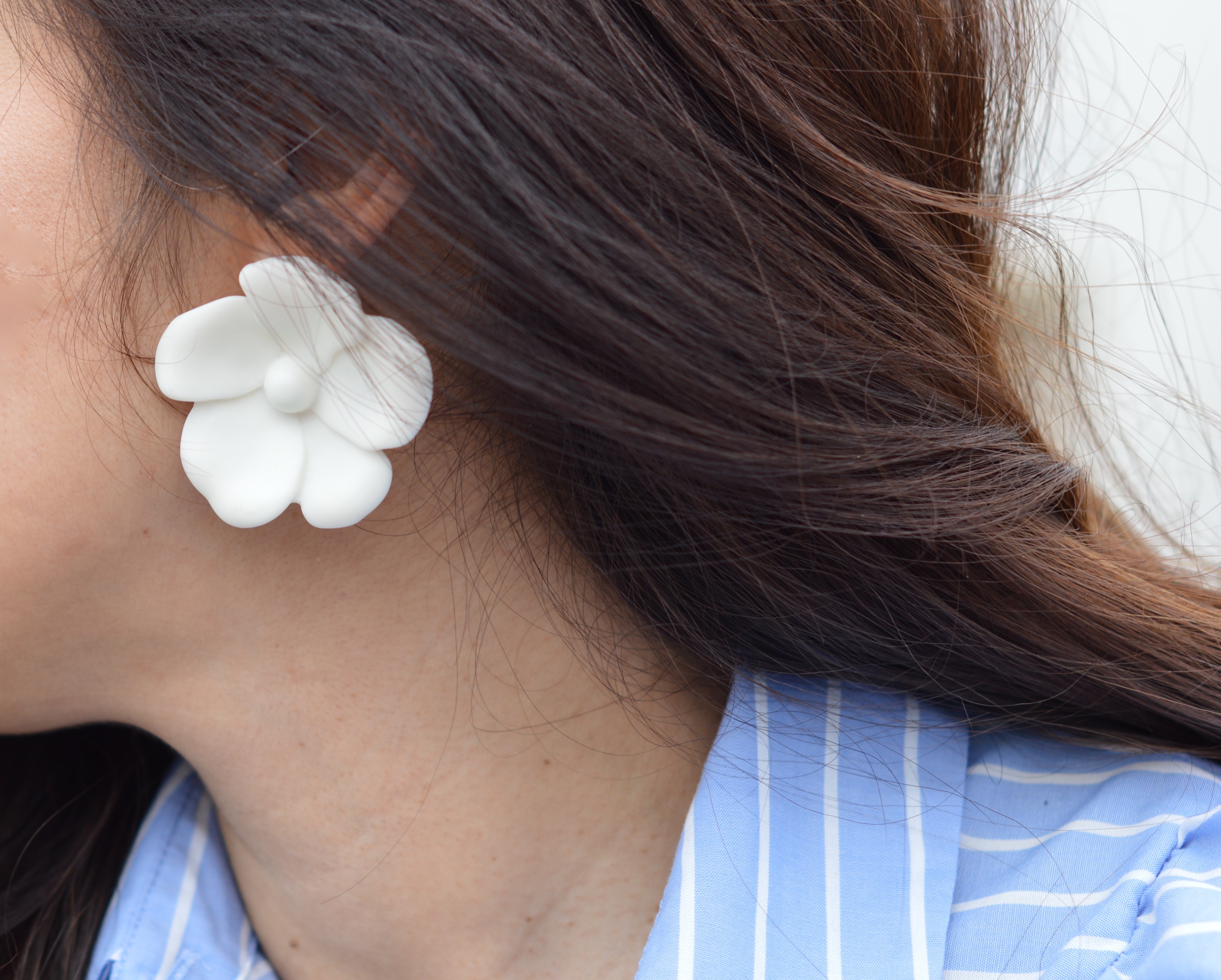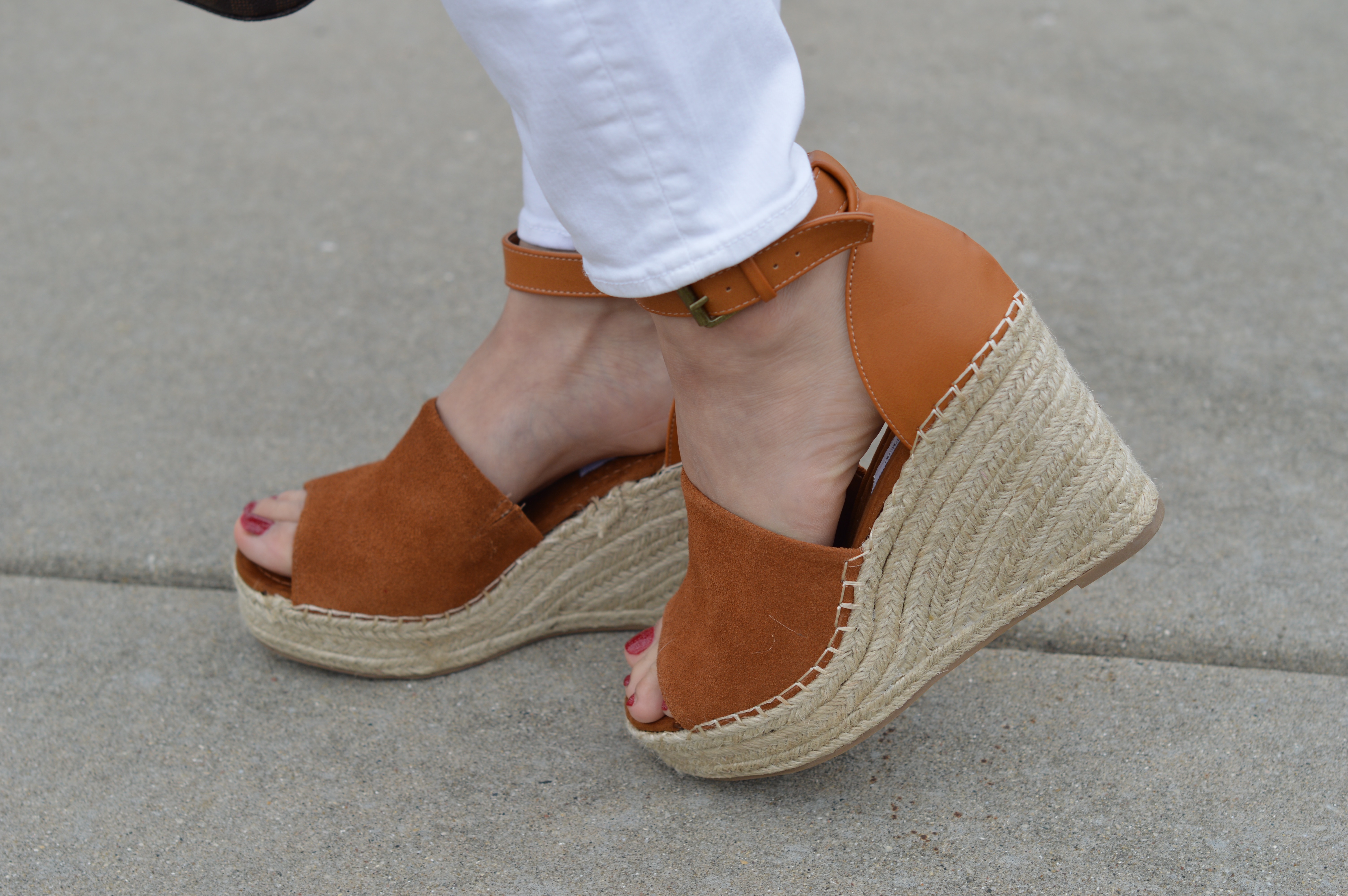 What Spring Trends are you currently craving?
Spring is less than a month away! We can all agree that we are so ready to hang up those bulky coats and bust out the cute flirty tops and open toe shoes.  Spring Trends are my absolute favorite because of how feminine and elegant they are.
Listed, are some of my favorite trends for Spring 2017 down below along with so many cute items to shop!
1. Off The Shoulder
2.  Dramatic Sleeves
3. Ruffles 
4. Statement Jewelry
My Outfit (Spring Trend)
This ruffled pioneer top is from Target, shop it here.  I am really loving their Who What Wear line, they have the cutest stuff.  I've been out of the loop with Target for a year and I am excited to be back because it is one of my favorite places to shop.  These gorgeous earring are from bauble bar, they are currently $18, find them here.  They only have the pink ones left but they would be great for spring.
This Springs It-Shoes & Details!
So, I did it!  I jumped on the bandwagon for these beauful Steave Madden espadrilles.  I got these at DSW and you can shop them here,   I have a feeling these will be my go-to items of the season.  Did I also mentioned that these sandals are an exact dupe of last season's CHLOE espadrilles?!  Also, my Michael Kors Tote is on sale at Bluefly for $149.00  Check it out here!   
About the Fit:
Top- Med – True to Size
Pants- Size 8 – True to Size
Espadrilles- Size 8- True to Size
Status Update
I am enjoying my time in Chicago! Actually I am exploring the outskirts of Chicago. I recently had my hair, nails and toes done! I haven't been pampered like that in so long.
Cheers & enjoy your week!
-Brandi Kimberly
Shop My Outfit