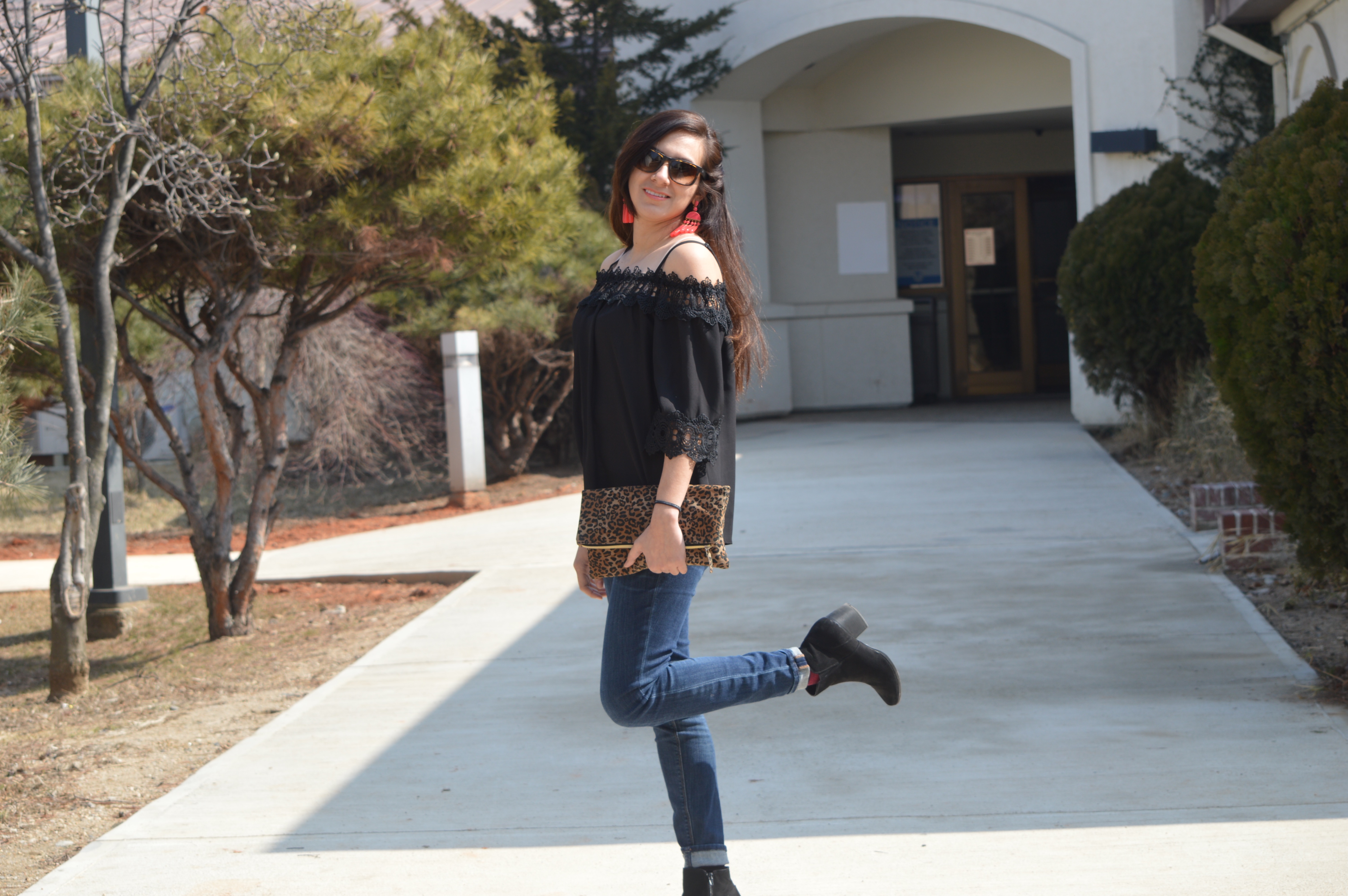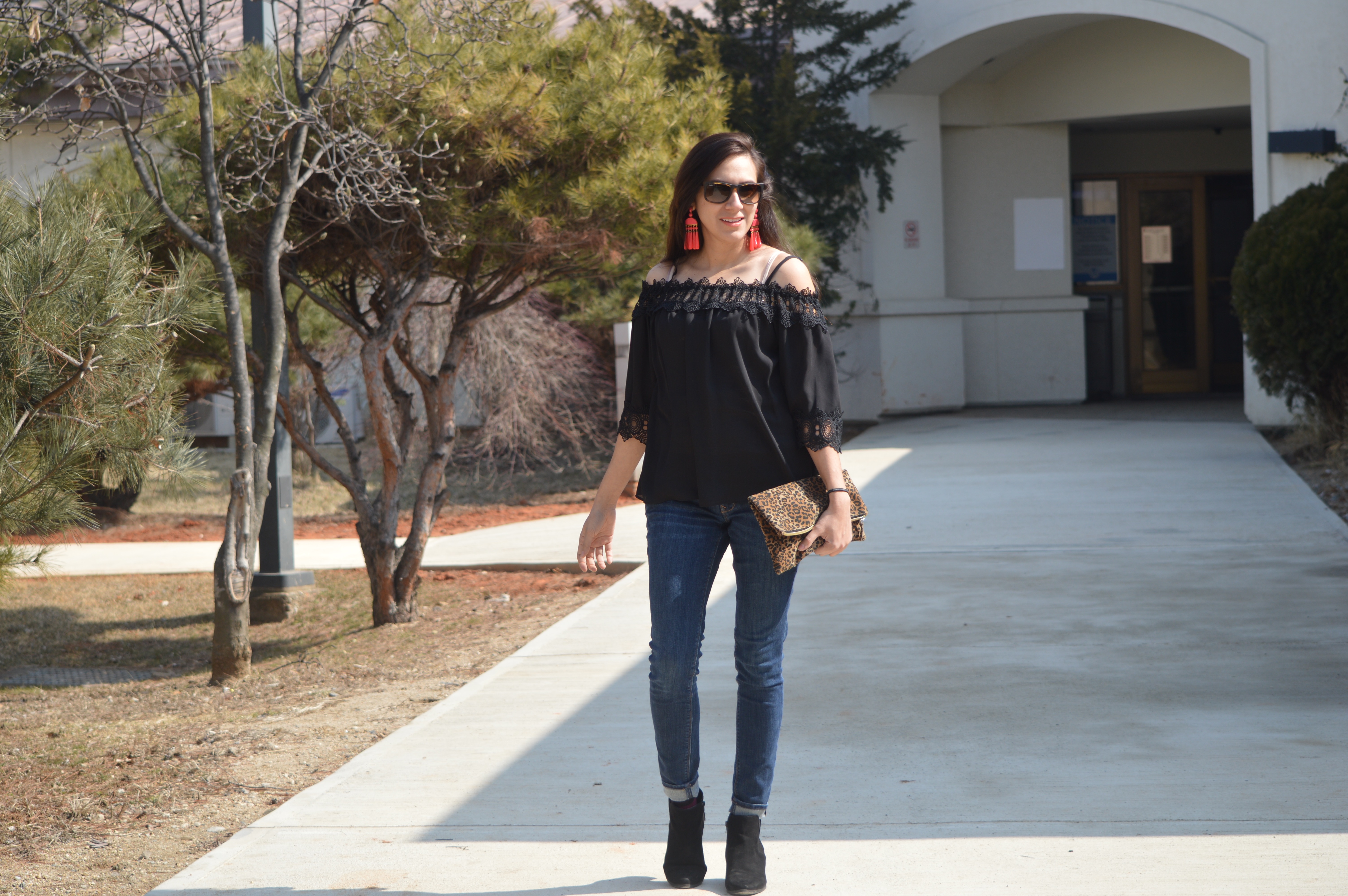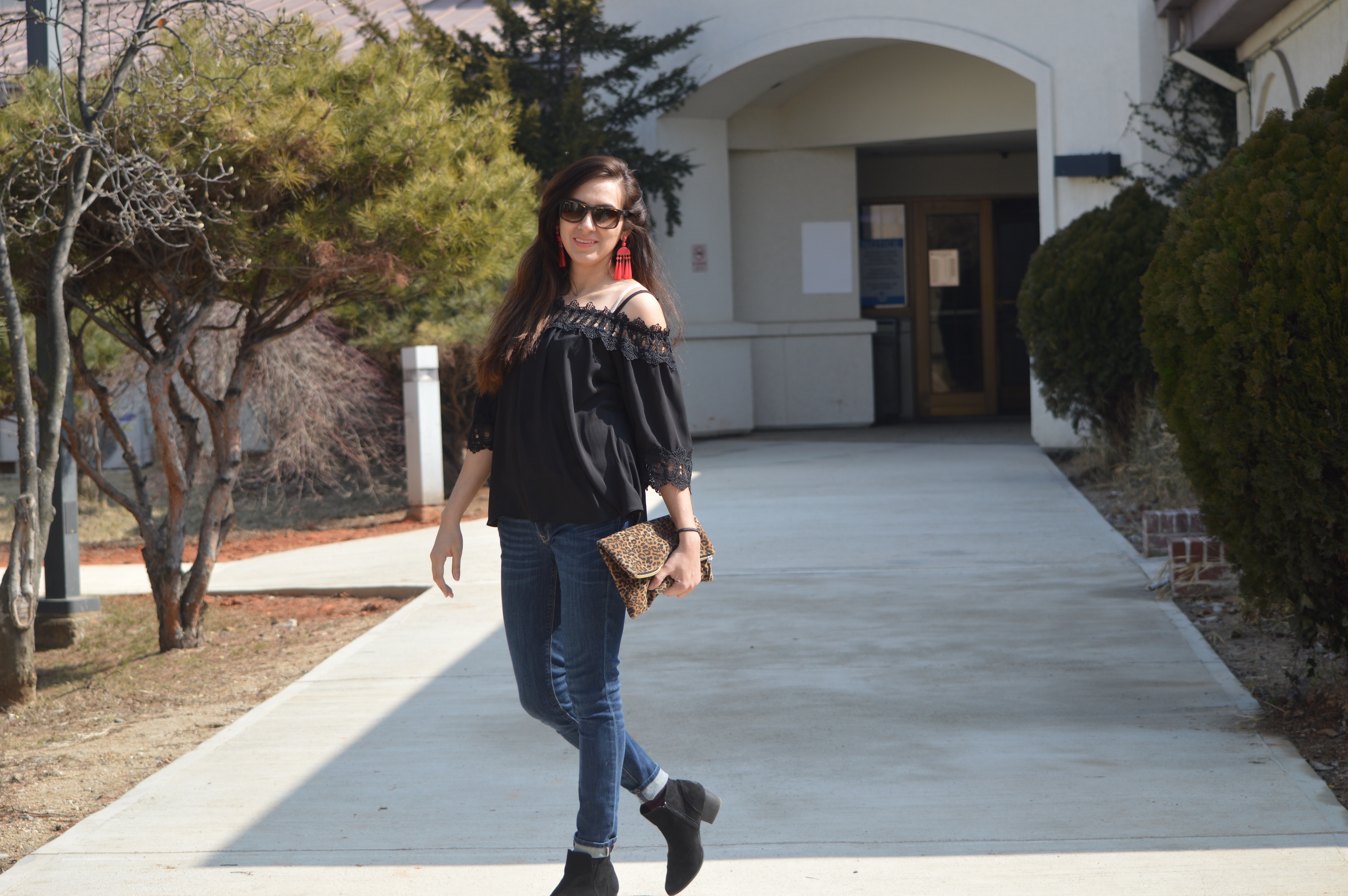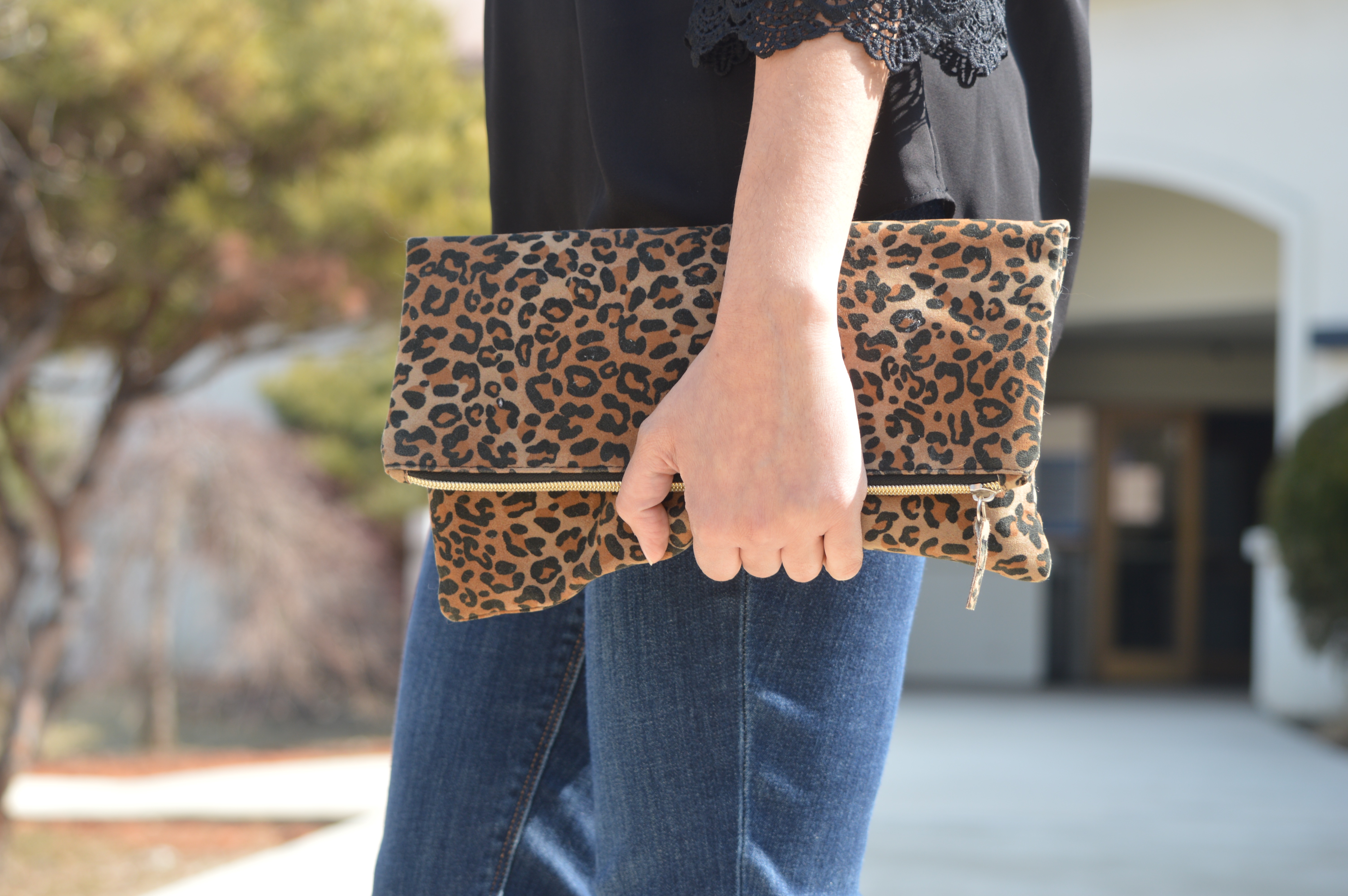 My spring obsession for the season is Off The Shoulder Tops! I loved them last spring and I am excited to see that they have made an appearance once again! The peasant style OTS tops are my favorite. I snagged this OTS top at the Post Exchange but I linked similar tops and OTS tops that I am crushing on, down below.
Don't you just love the pop of coral that these bauble bar earrings add to this outfit? Get the exact earrings on sale right here!  They are only $18.00.
Lets not forget this adorable leopard clutch from Purple Peridot. Shop this exact clutch here! This clutch is only $26.99 or you can check out the links to similar ones I listed down below.
Life Update
I moved! I am no longer living in South Korea. As some of you may know, I was living in Korea for a year with my husband. We did a bit of traveling while we were there, you can read about our adventures here and here! Unfortunately, my job kept me too busy for all the traveling I wanted to do outside of the peninsula.
*These Fashion Photos were taken during our last few days in South Korea!
I would also like to announce that I am now finish with school just in time for Spring Break & I have completed my Bachelors degree with UIW! I graduate this spring so  I will do a separate post on that. Lastly, I have a job advancement coming my way too so stay tuned for the details.
Are you guys just as obsessed with OTS Top as I am?  I can't get enough of them!
Thanks for stopping by
Brandi Kimberly
Shop Links Below!
Similar Tops
OTS Tops
Leopard Clutches
Fun Earrings (Bauble Bar) & Booties