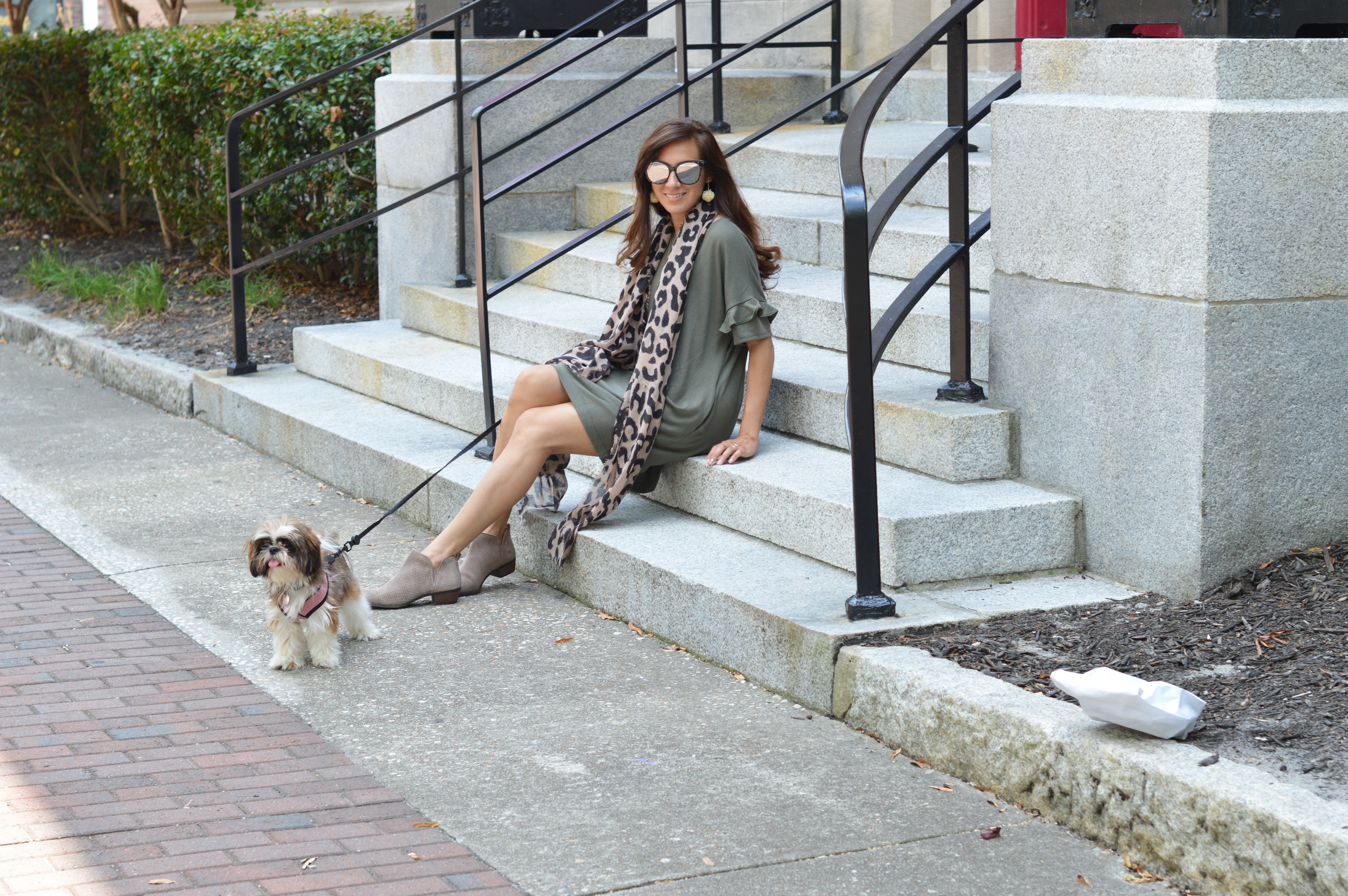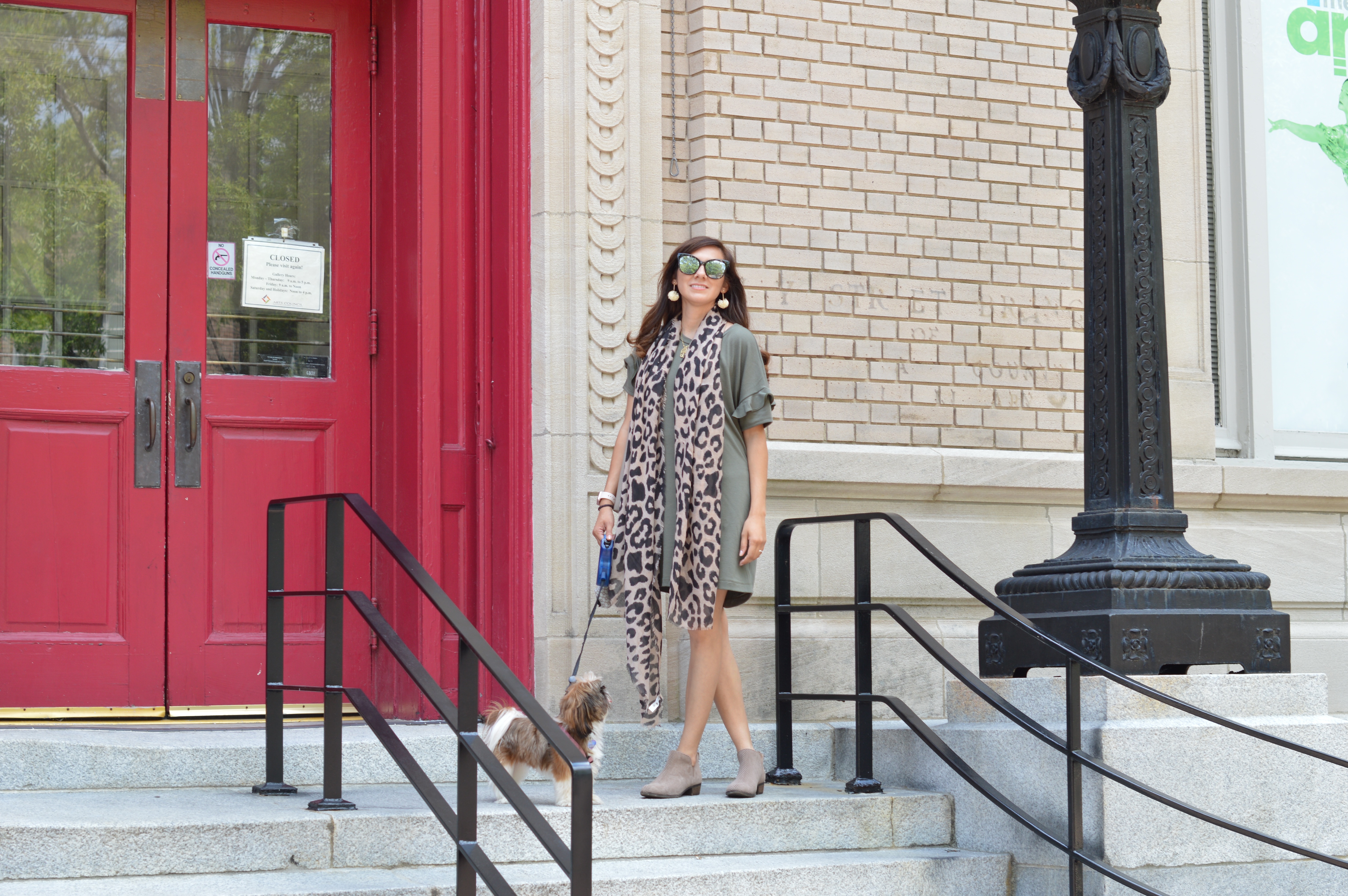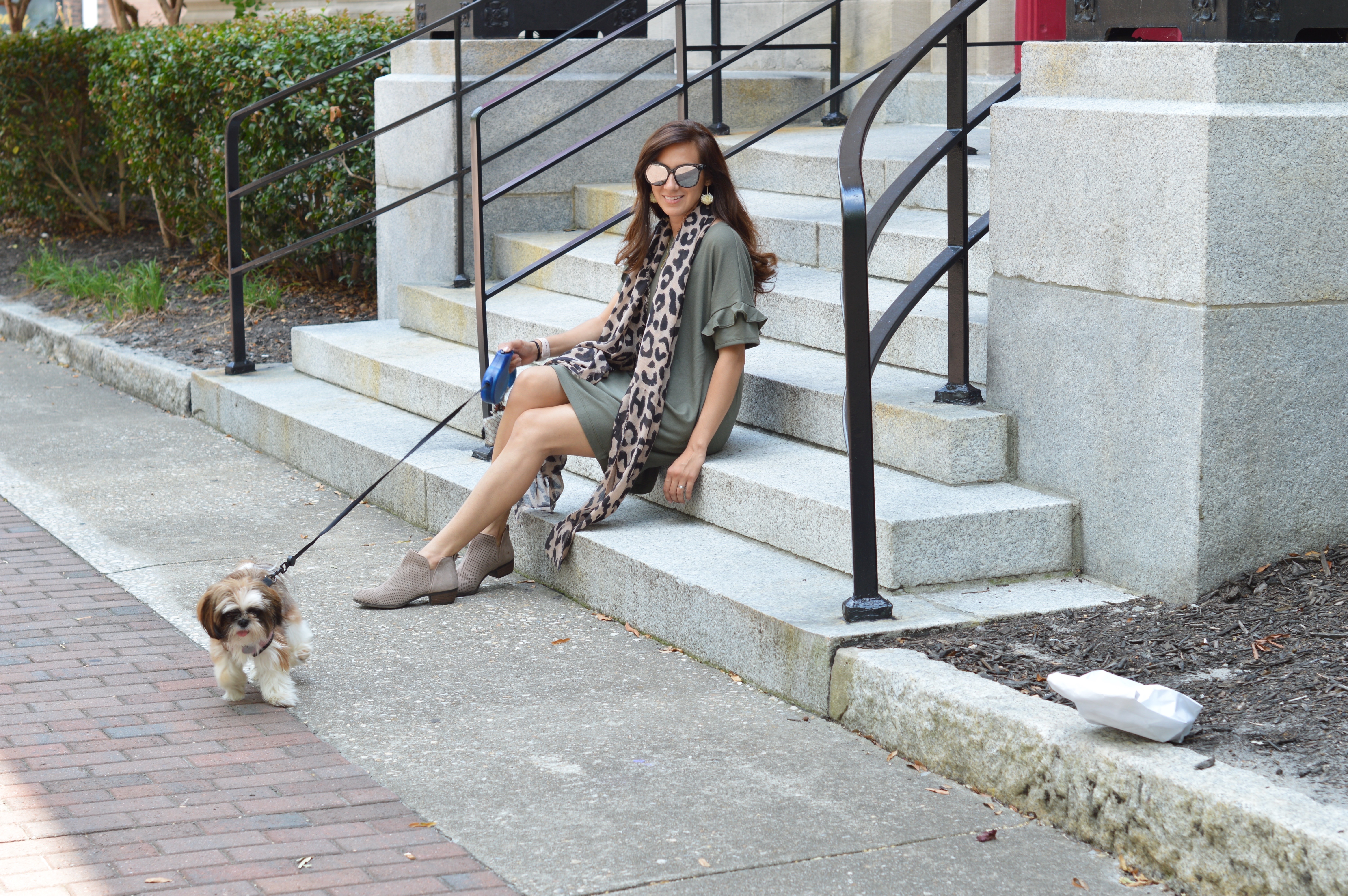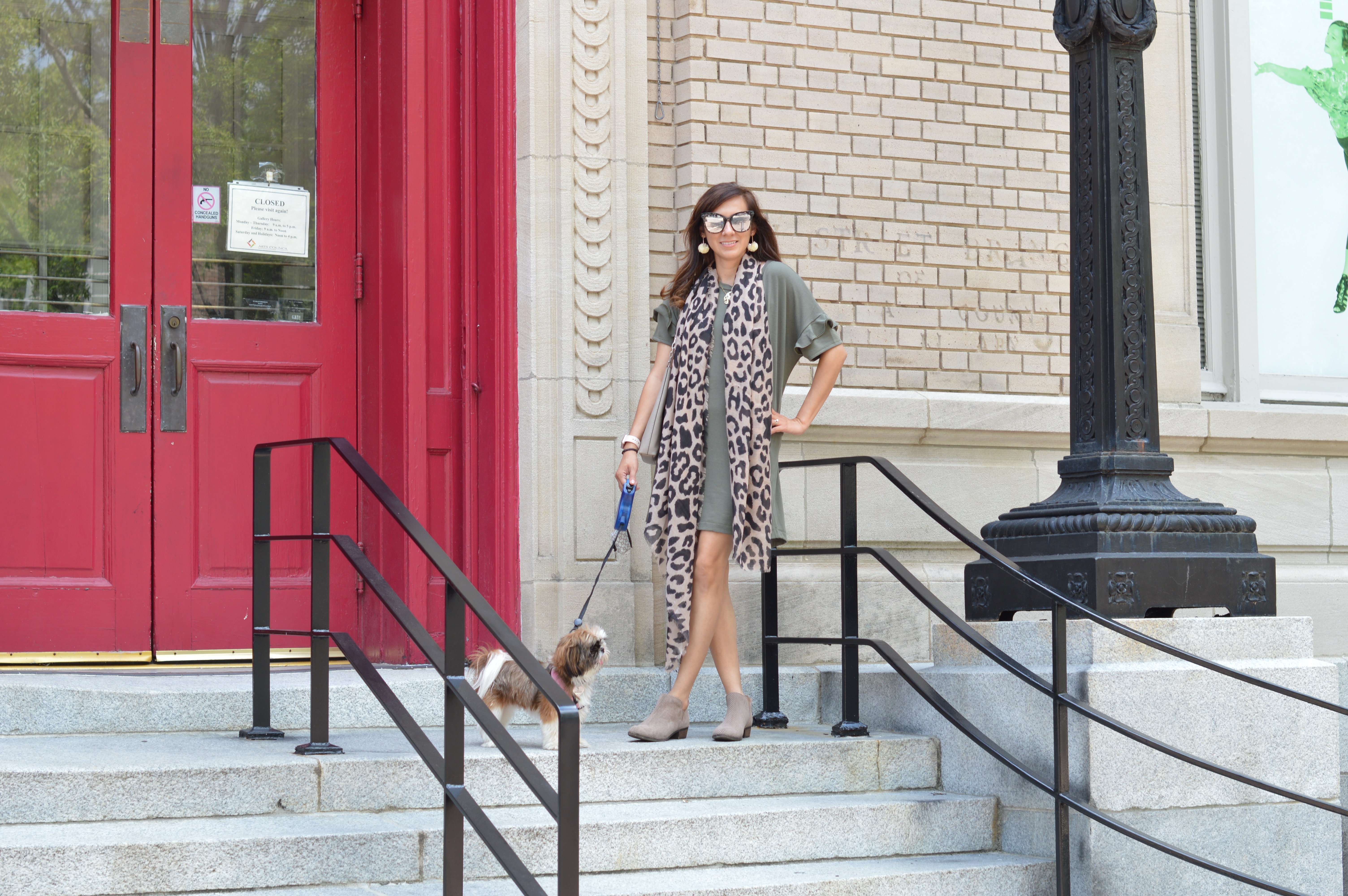 Ruffle Sleeve T-Shirt Dress
 How cute is this Ruffle Sleeve T-Shirt Dress?! I originally bought this dress during the Nordstrom Anniversary sale and it is back in stock! This dress satisfies my craving for fall items that I can wear during the heat of summer. I love how effortless this dress is. There are many ways you can style it! You can find this dress in three different colors; Dark Olive, Heather Grey and WoodRose. I honestly love all three of them! For summer you can wear it with flats or ankle booties! For fall you can wear it with tall boots/booties a scarf, and with this cardigan. Hurry up because this Tan Rib Knit Cardigan is about to run out! Finally, these sunnies are by far my favorite pair for the fall season! I love the mirrored frames!
If you've watched my IG stories or read this blog post here, you would know that I've question the entire Nsale because this is the first time I shopped it. My overall assessment of the Nordstrom Anniversary sale is:
– A ton of items did not restock after the whole sale however, some have
– During Public Access there were hardly any restocked items however people do return items so keep looking!
– If you are looking to monetize and you buy an obtainable item from the sale, you must blog about it right away because it will sale out
I hope everyone has a great week! I am finishing up an important class for Equal Opportunity; I am ecstatic to be in this class. I've learned a lot and I hope it will help me out with some more career progression.
xoxo

Shop the Post