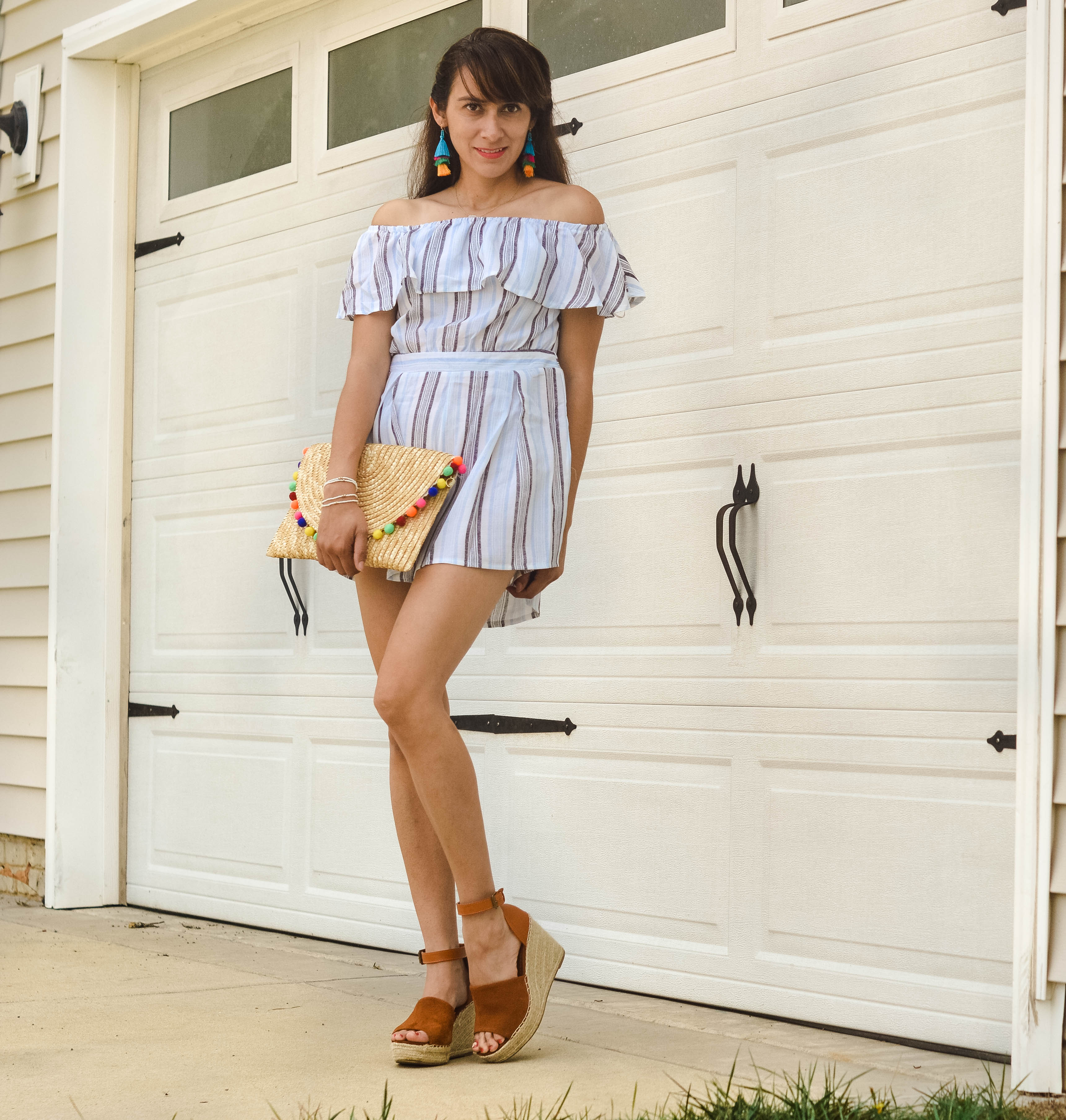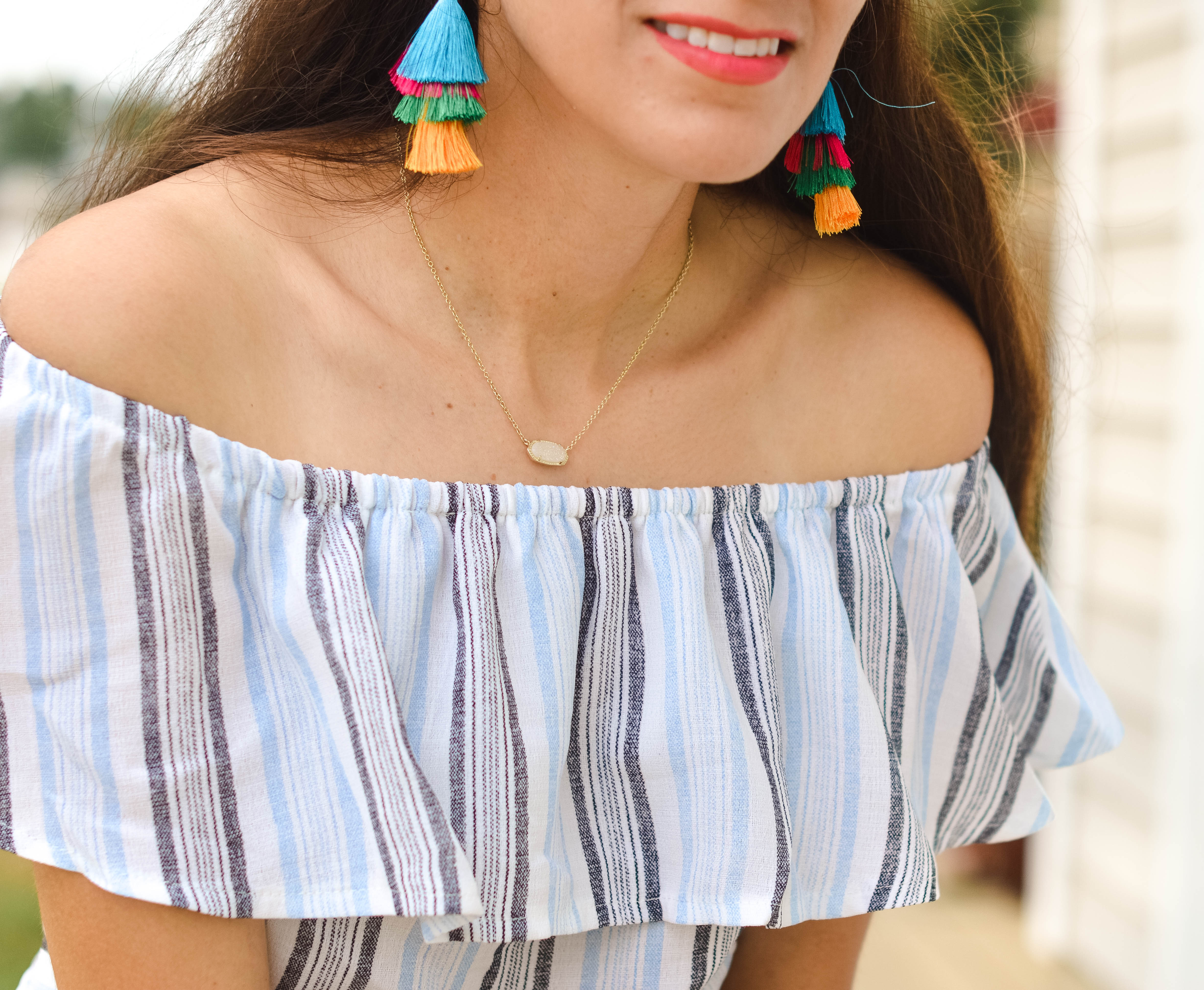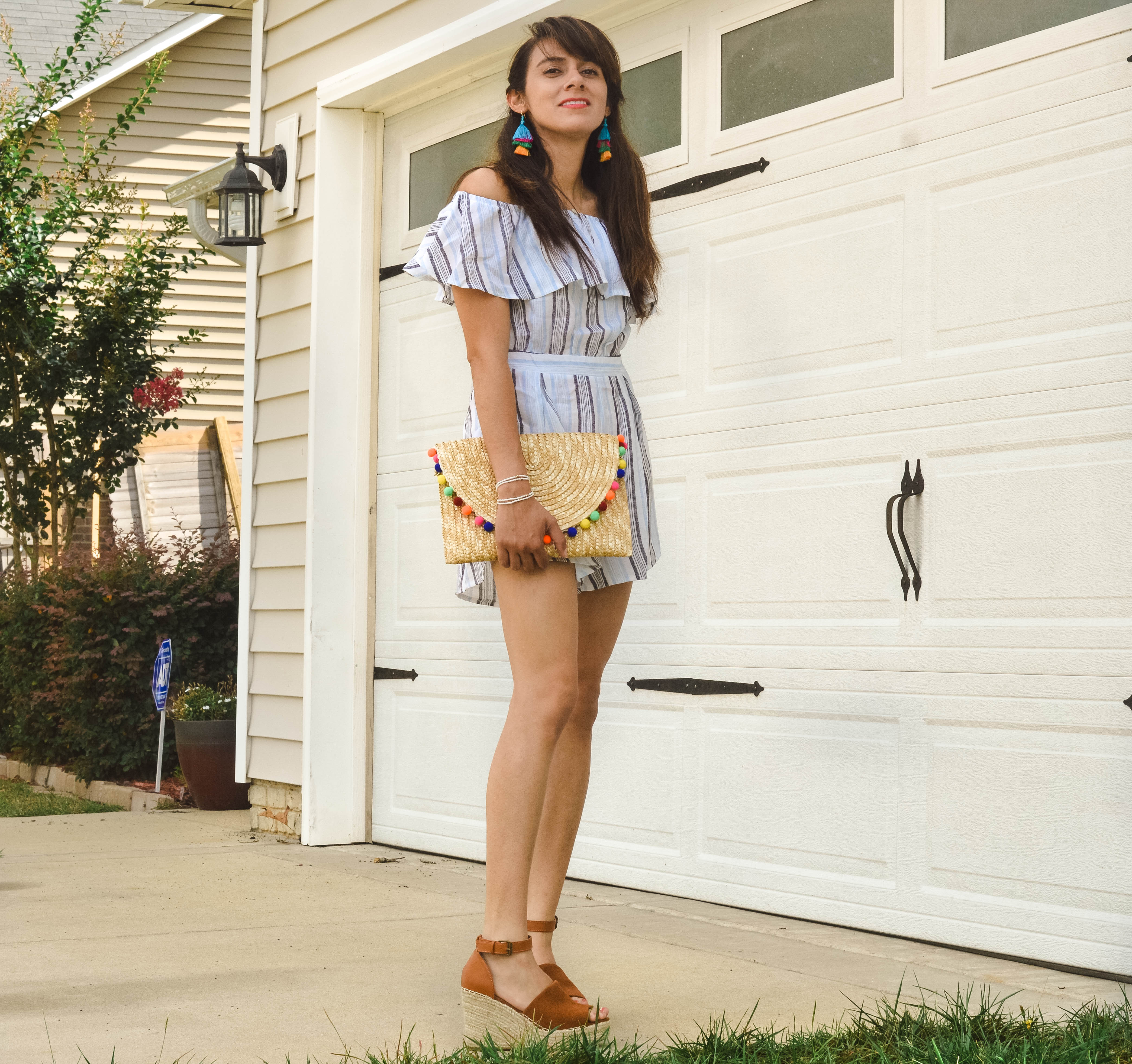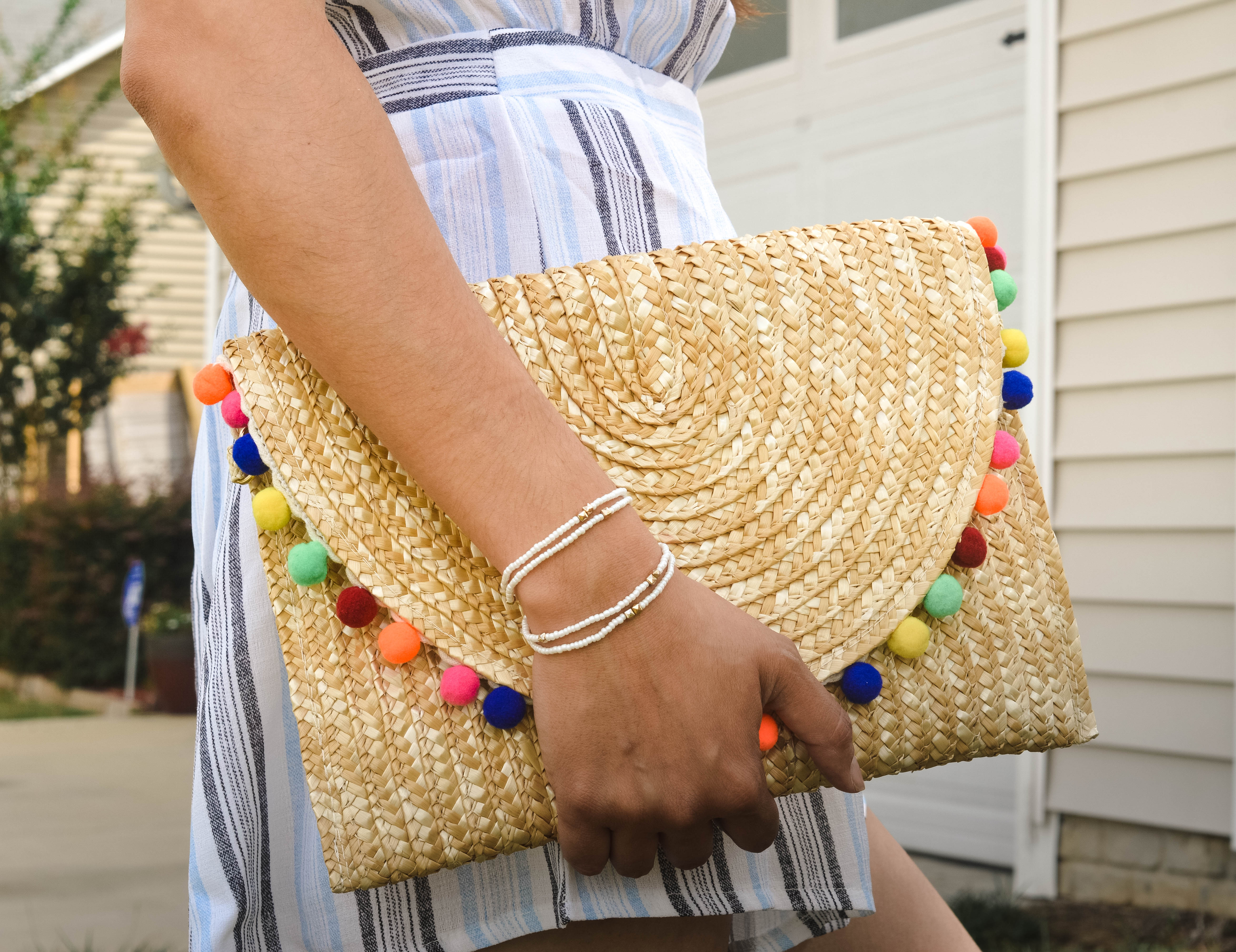 How daring is this Romper? I am always on the hunt for the perfect romper during seasons likes spring, summer and fall. This cutie romper is from Showpo.com. It is the perfect romper for the beach or pool days because it is so lightweight. It is wildly romantic.
Shop down below all the rompers I am currently crushing on for the summer! I love rompers because they are so effortless and leave you feeling gorgeous. Personally, how do you feel about rompers? Do you love them or do you hate them? I also love how they can dress you up while leaving you feeling casual still.
Currently Wearing
I am wearing my newest Off-the-shoulder Romper from Showpo.com along with my favorite accessories.
My espadrilles are the espadrilles of the season from DSW
My Pom-pom clutch and earrings are from my newest favorite boutique called Kiwi & Ellie.
Romper (M): Shop Here
Shoes (Size 8):  Shop Here
Earrings:  Shop Here
Clutch (Sold out- Very Similar):  Shop Here
Kiwi & Ellie
A few weeks ago I was offered the privilege to collaborate with Ann, (the owner of Kiwi & Ellie). She is the sweetest person!  This blog post is not part of my collaboration with her- (Except for the pictures).  I am simply sharing my experience. When I first came upon her store, it was to buy the Lindsay Pom Keychain and I loved all the items she had in her boutique. Lindsay is one of my Instagram fashion friends and inspiration.  She helped me get connected with Ann and it's been fun getting to know her along with Donna.
Saving Money
Let me share with you a little bit about Ann's store. She has a ton of statement jewelry/accessories and she sales them at a great price. This past weekend, I did a whole instagram story, comparing prices with basically the same jewelry you will get for $50 elsewhere you can get for $20, $15 or even $10 at Kiwi & Ellie, with good quality. Be on a look out! I will do another instagram story this weekend.
Any of the links you clink on here for Kiwi & Ellie, I don't get commission for.  However if you want to save money and help a blogger out you can save 20% off your purchase with Kiwi & Ellie using code: Brandi20
Follow her IG here and be on a look out for more promotions and if you want to give me credit, just let her know I sent you her way!
Enjoy the Sun!

DISCLAIMER:
This is NOT a sponsored post (except of the pictures I did for her on IG)!  I am not reviewing any items she sent me.  All opinions are my 100% own. I am writing on my own leisure and I am sharing my experiences with Kiwi& Ellie. I am also sharing my Promo Code incase you guys want to shop and save money on her amazing items.
Brandi K's Dose of Inspiration is a part of some affiliate advertising programs and if you click on certain links on this site or any related social media platforms, I may make a commission.
Shop the Post