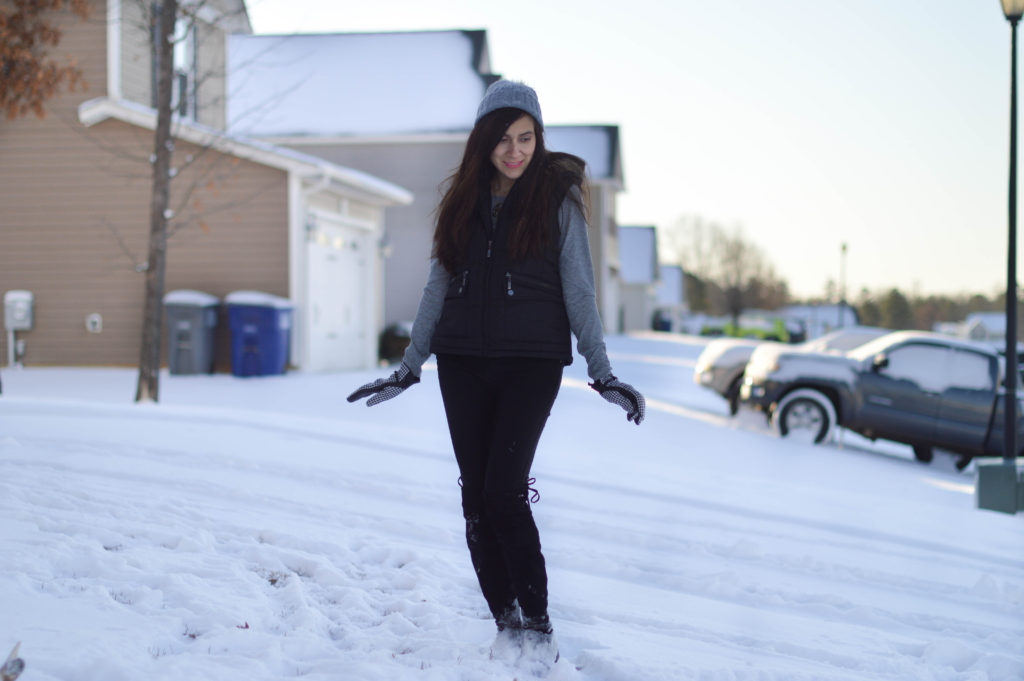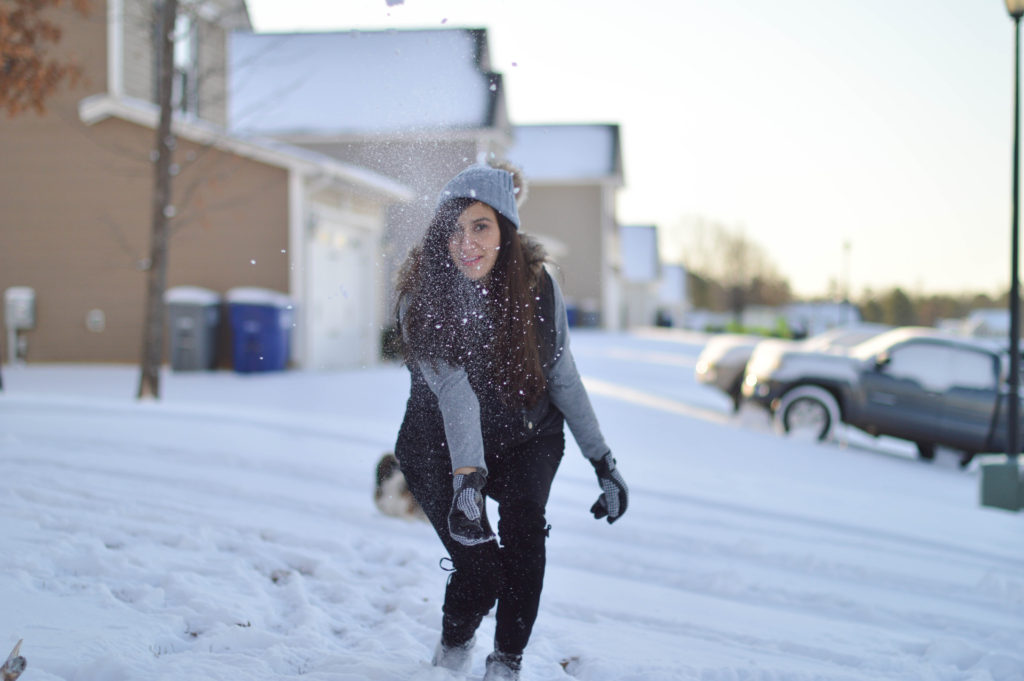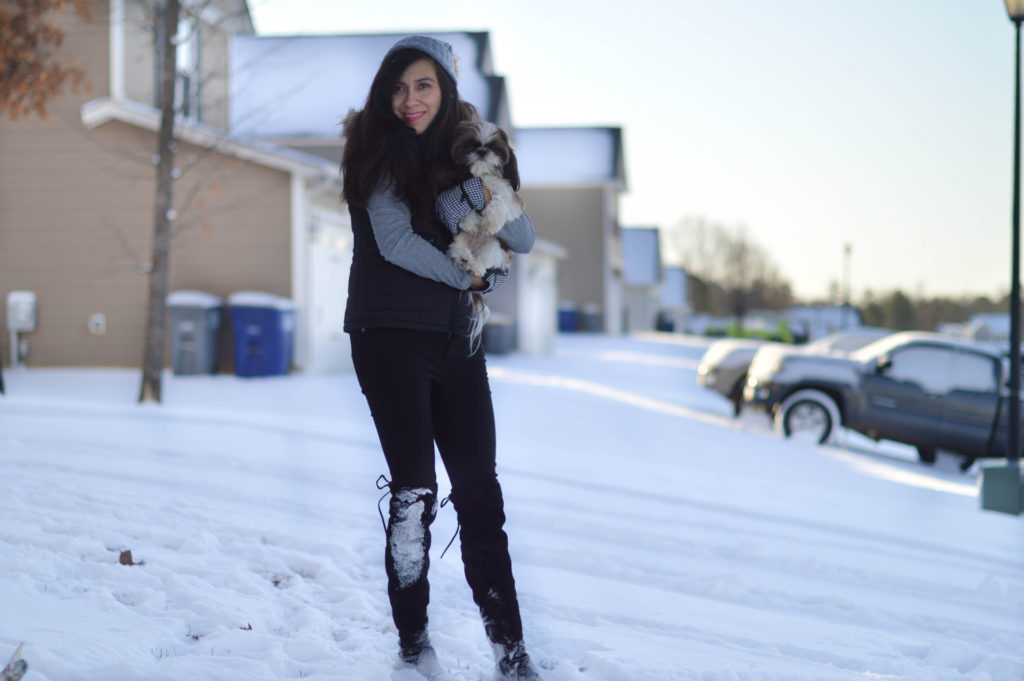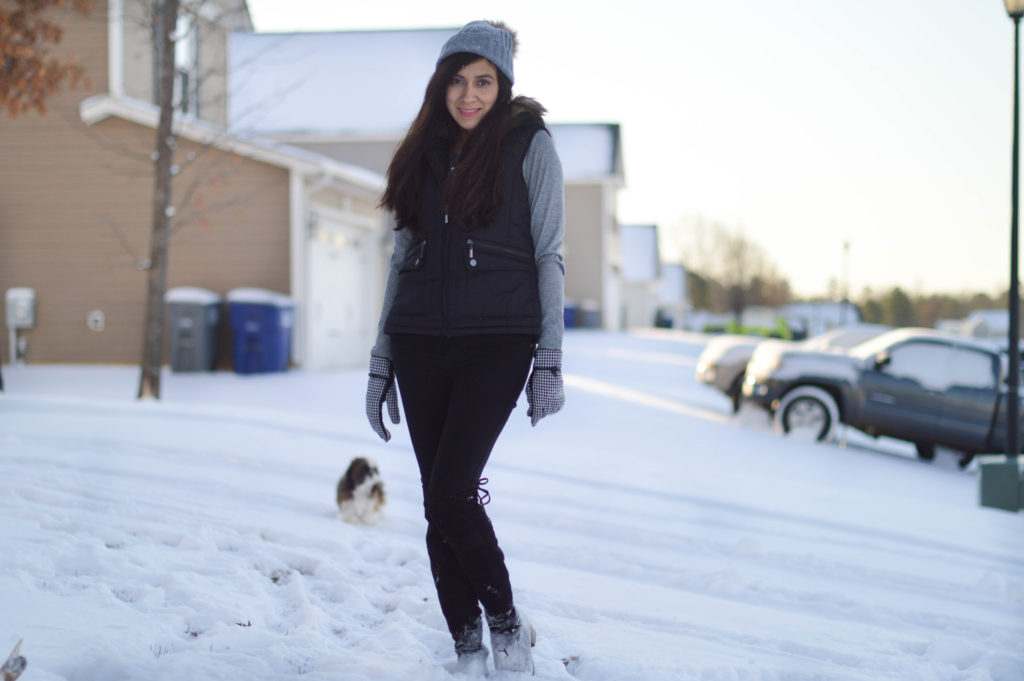 Shop Similar Vest // OTK Boots   //  $15 Pom Beanie
Who else thinks that a puffy vest is more for fashion than utility?  A puffy vest cannot possibly keep you warm, depending on what you wear underneath it.  I decided to put it to the test during our snow day last Wednesday and the concluded results states:
If you plan to stand outside for a long period of time then you might want to go with a heavy coat.
You may also wear really cozy layers underneath to endure the freezing cold.
If you just want to look cute and you are walking to the store from your vehicle then a cute puffy vest is perfectly fine.
All in All, it depends how you want to style your vest.  I cannot deny that a puffy vest is incredibly cute and I am still going to rock mine all winter long!
Shop Cute Puffy Vests
I found a few really cute vests that I love and I will add them down below so you can check them out!  I love the velvet one from Banana Republic the most and it is on my wish list!
Snow Day?
Like I said, it snowed in the town that I am in on Wednesday night which caused us to have a Snow Day due to the fact that North Carolina isn't equipment to handle the amount of snow we received.  Roads were dangerous & was everything shut down!  I took Bug out in the snow for the first time in a long time and she isn't quite found of it.  My other dog- Bones, loves it, which is funny because he hates water.
Hope you enjoyed my blog post about puffy vest!  Let me know what other types of fashion items you would like to see on the blog.  My next Blog post is going to be about detoxing!
Sincerely,


Shop the Post