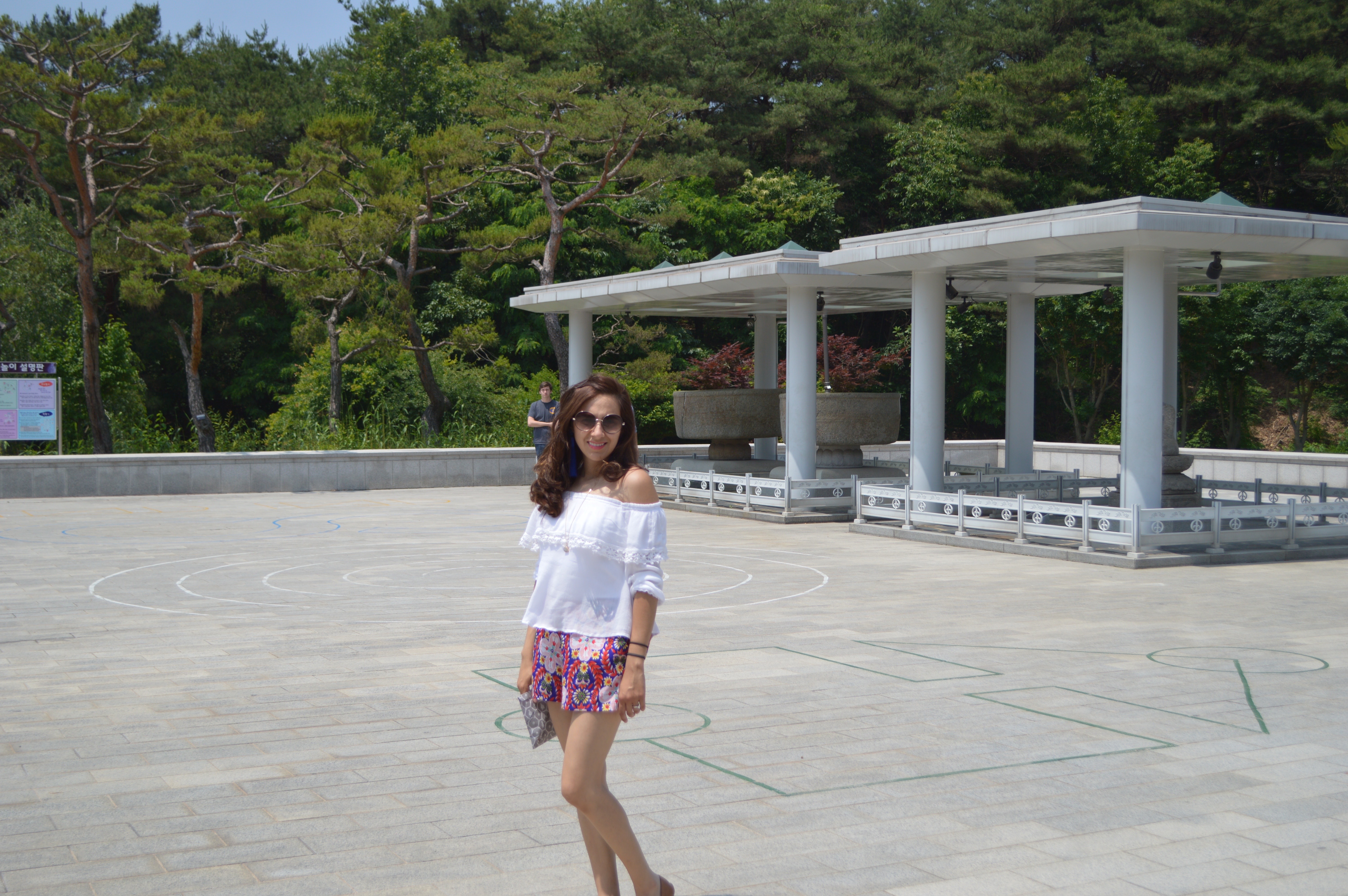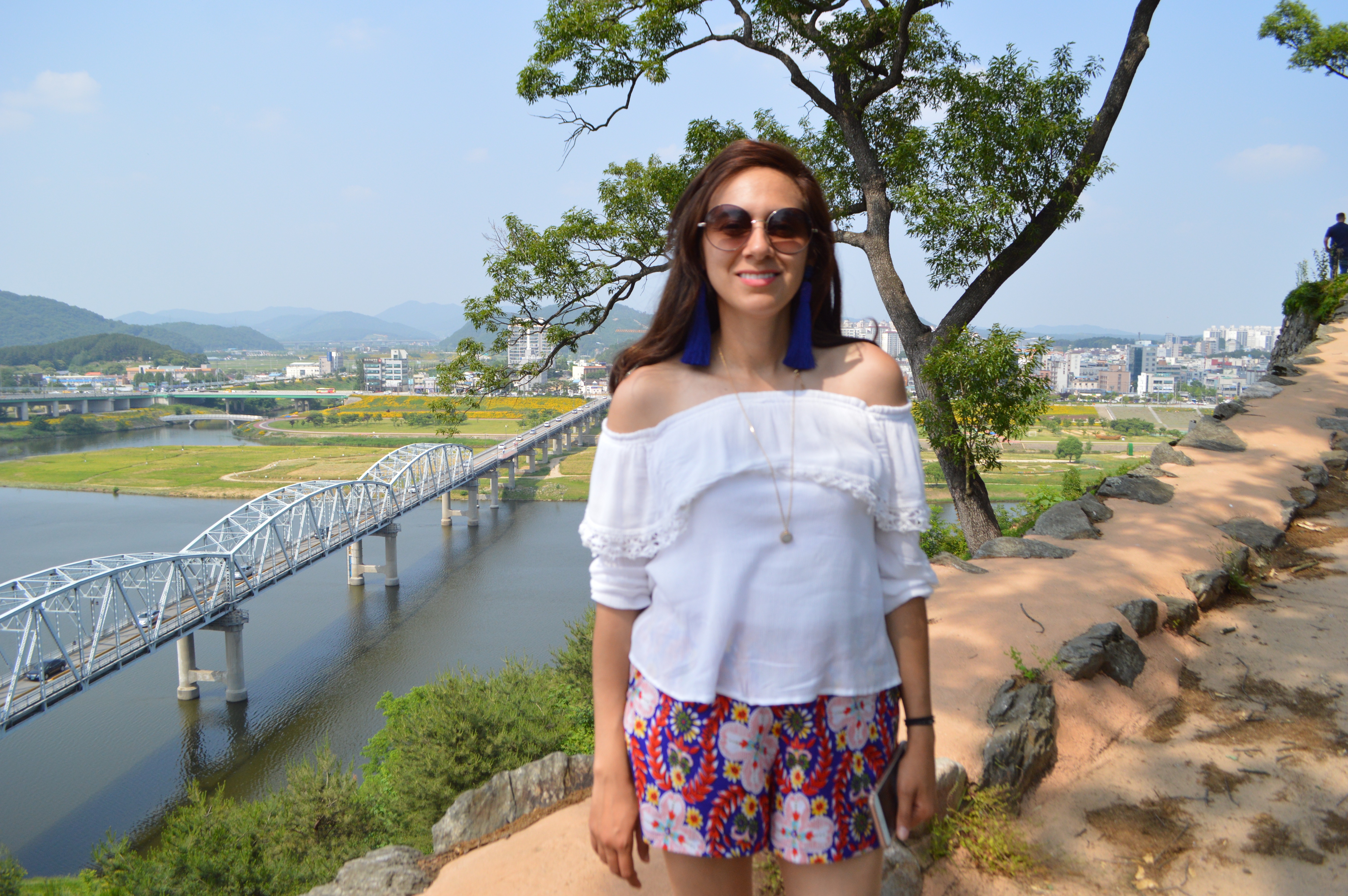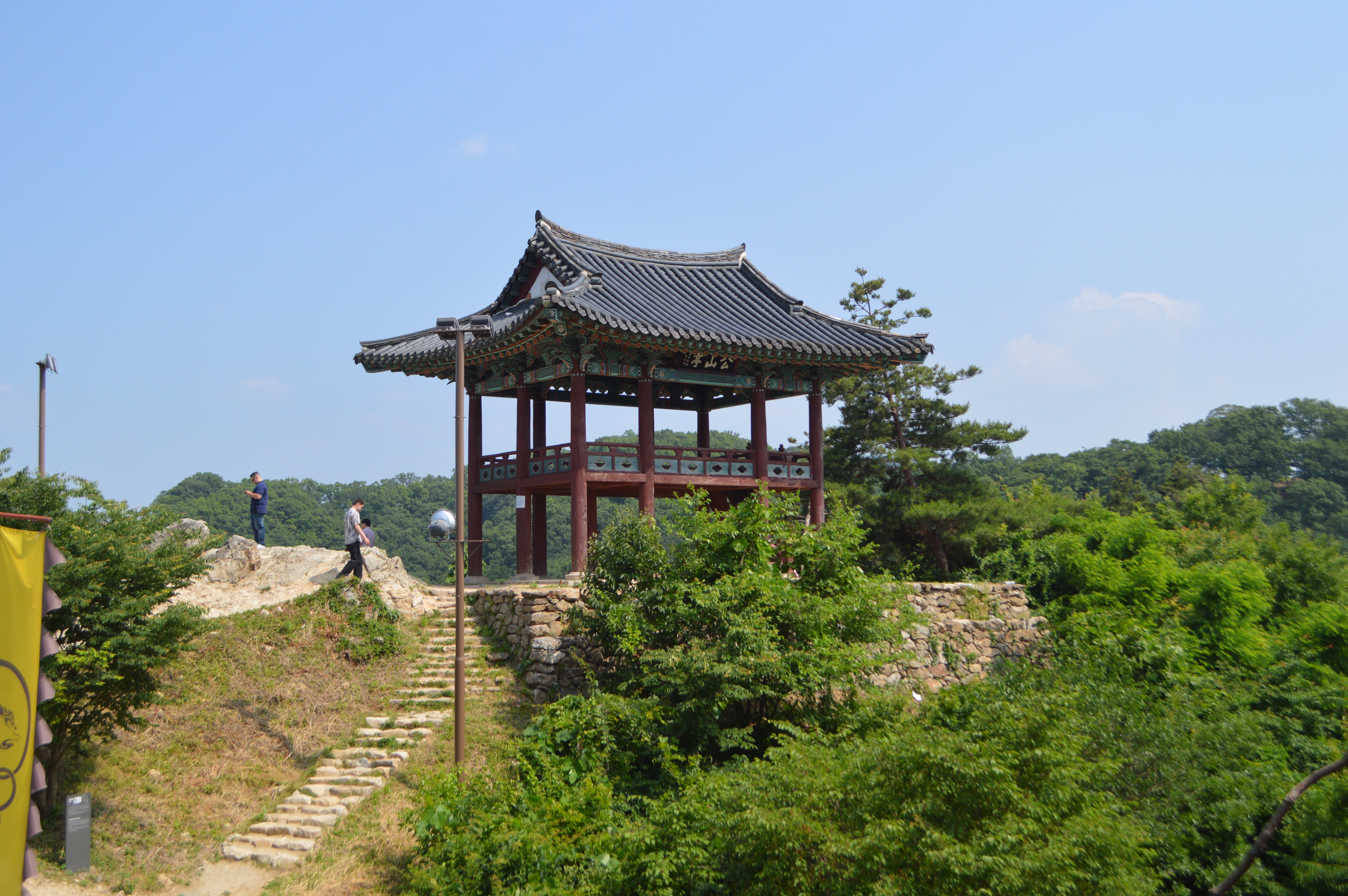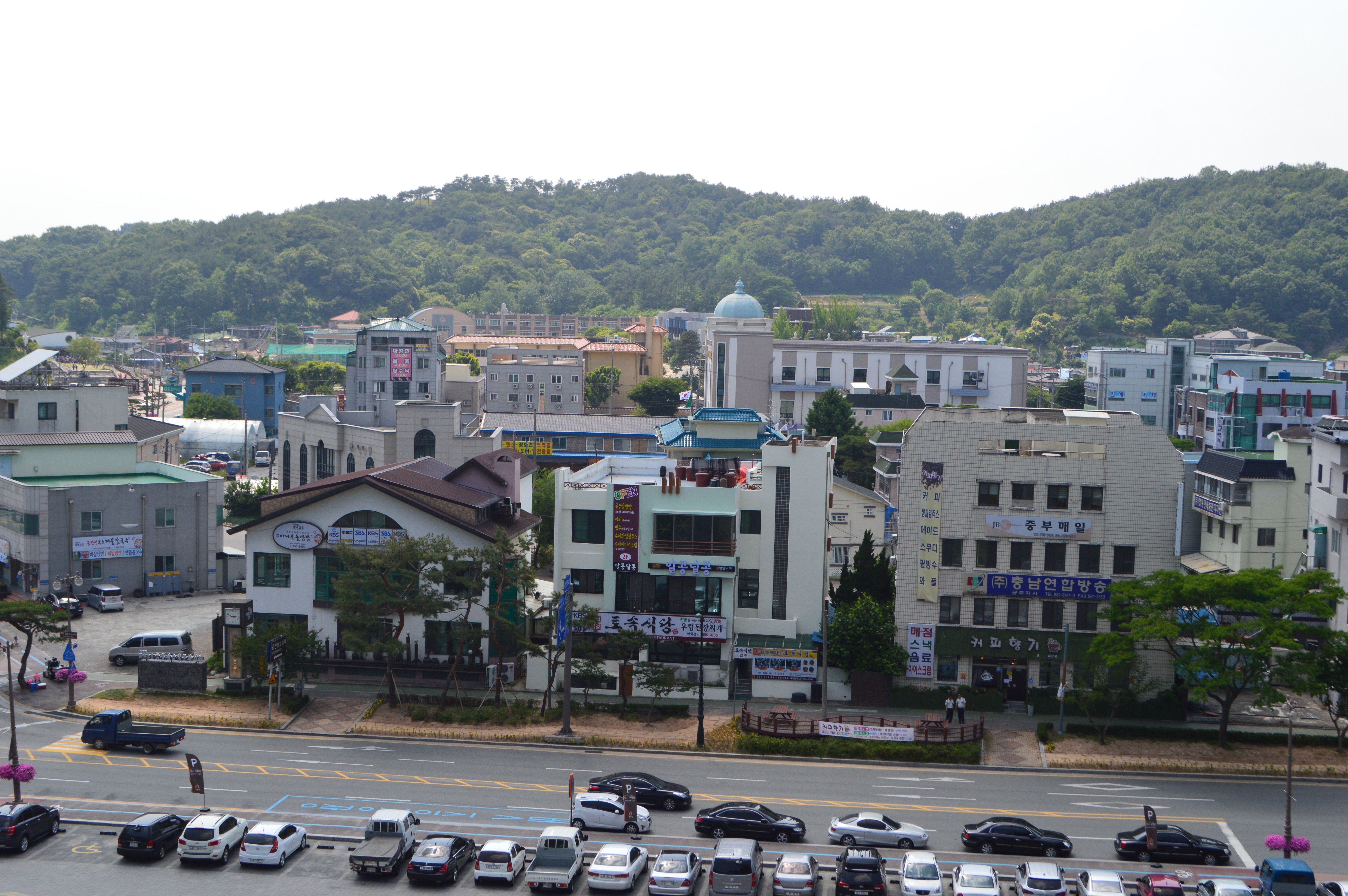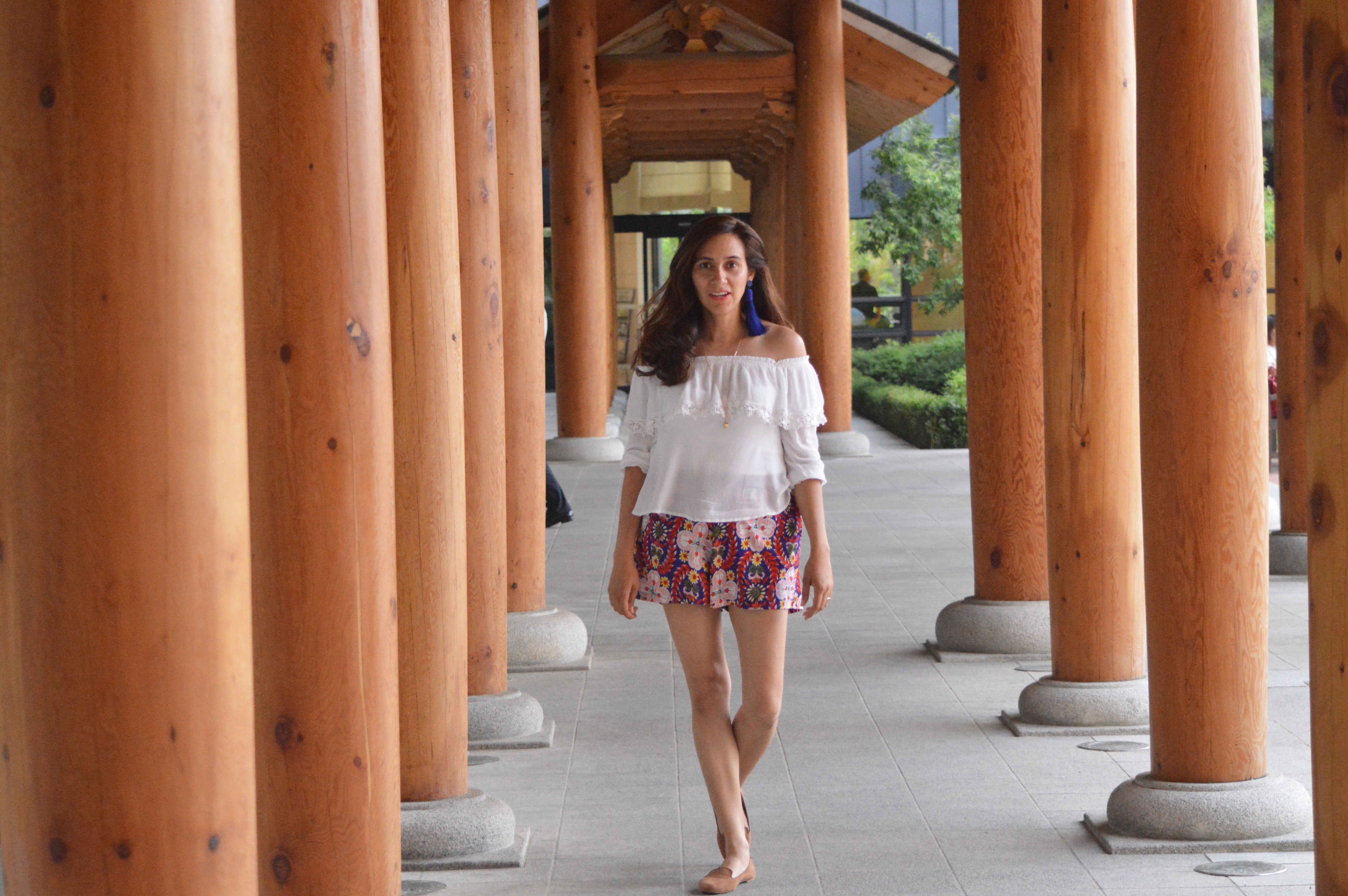 Revolve Tropical Shorts  |  Nordstrom Off The Shoulder Top | Blue Shorts Revolve | Baublebar Ishigaki Drop earrings
Happy Hump Day!
Last week I went on a little adventure with my husband to Gongsan and Buyeo while I rocked these cute printed shorts!  It was a ton of fun! We got to do all kinds of stuff like make pottery, see tombs and palaces. Absolutely perfect! Also, we stayed at the Lotte Buyeo Resort; it was extravagant.  It was such a cute little get away from my husband and I.
Summer is hitting us good. On the first day of our trip it was hot. I decided to wear my printed shorts and one of my favorite off the shoulder tops which is my favorite look of the year paired with one of my BaubleBar earrings- (Ishigaki Drops). These shorts I got at Versona last year and I still love them! This top is from one of my older post-(Red Dress Boutique).  These short pair great with this OTS top.  I posted links to similar items and items that I like.  I am also on twitter now, @CuteBrandiK check me out!
Everyday Look for Inspiration!
Thanks for stopping by! XoXo
-Brandi Kimberly