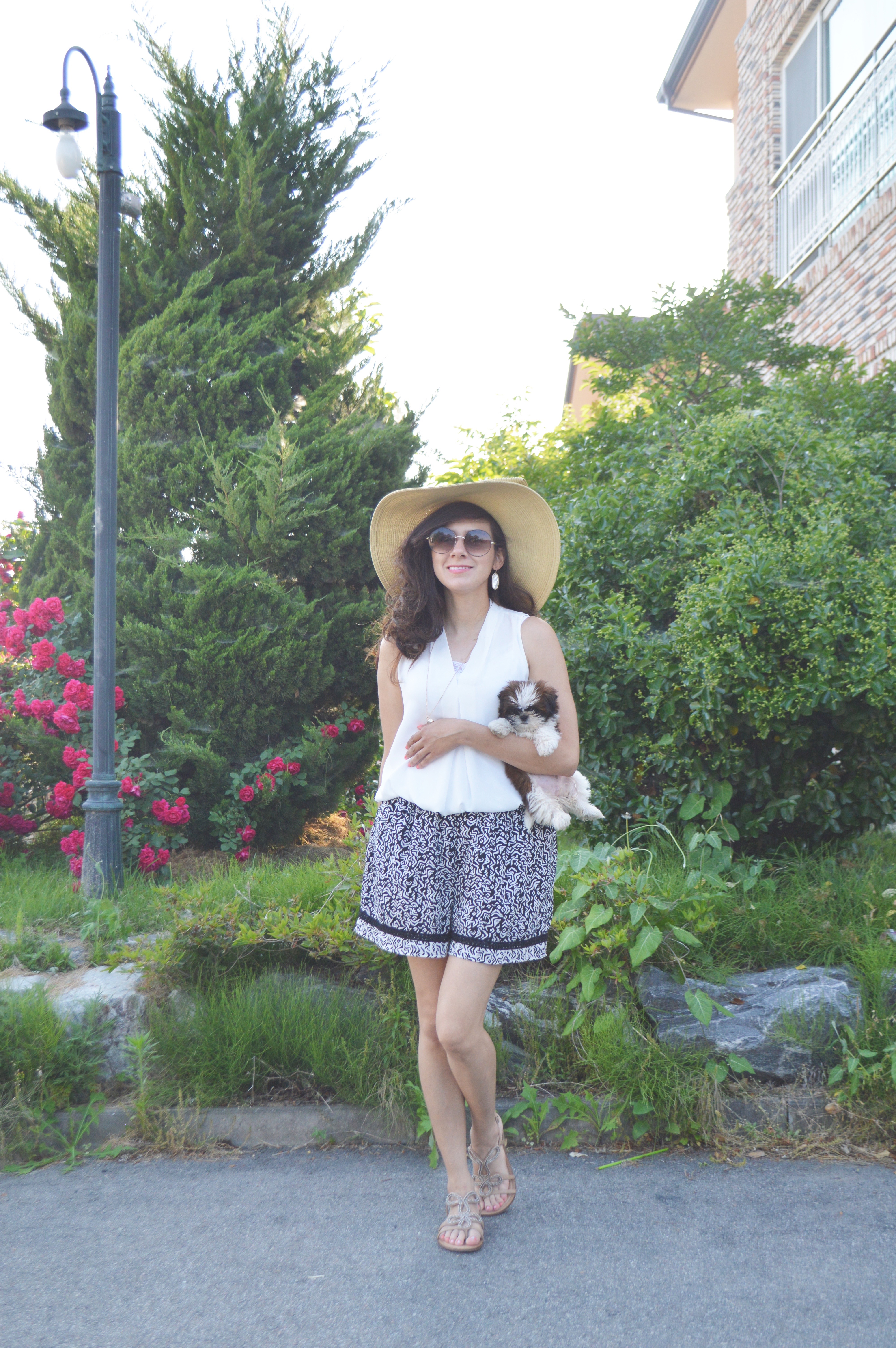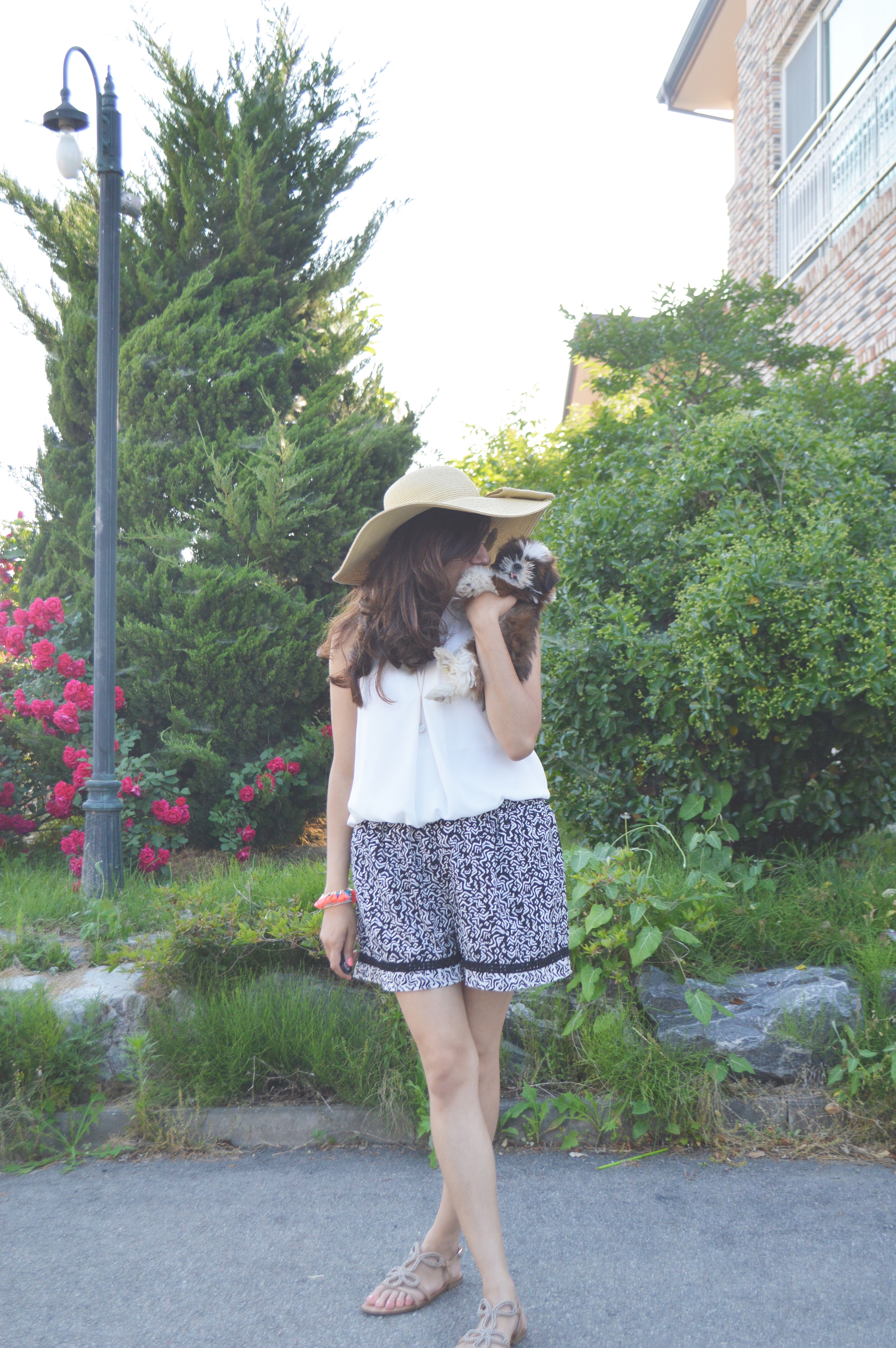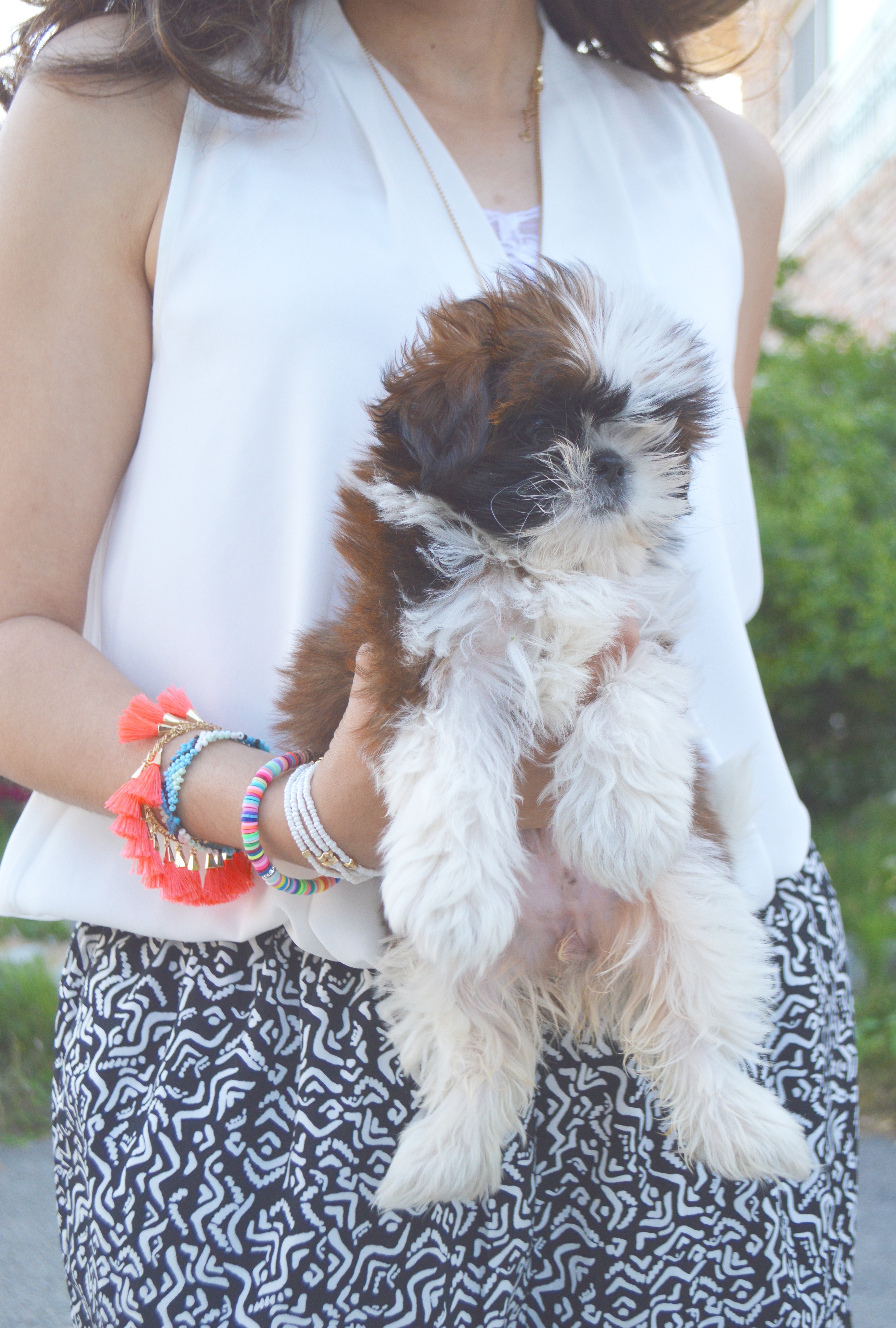 Nordstrom Printed Shorts| Nordstrom Shorts Loose Fitting | Oversize Sun Hat| similar bauble bar necklace
Classy Sun Hats
& Weekend Vibes!
I just love a big fancy sun hat!  Classy Sun Hats are so pretty and they complete any outfit with a classy touch. This weekend is nice a warm so I decided to wear this comfortable high rise, loose fitting, printed shorts! I grabbed these shorts at Target almost a year ago and they are amazing for the summer months that are coming up. The print on these shorts is so cute! I provided links to similar shorts and I found at Nordstrom. I also provided links to similar white tops and wide brim hats! Sun hats are stylish and will protect you from the harmful UV rays!
Lately I have been super busy trying to work on stuff towards my progression in my military career and I am taking college classes! I have tons to do!
Keep that ambition alive!
Thanks for stopping by! XoXo
-Brandi Kimberly