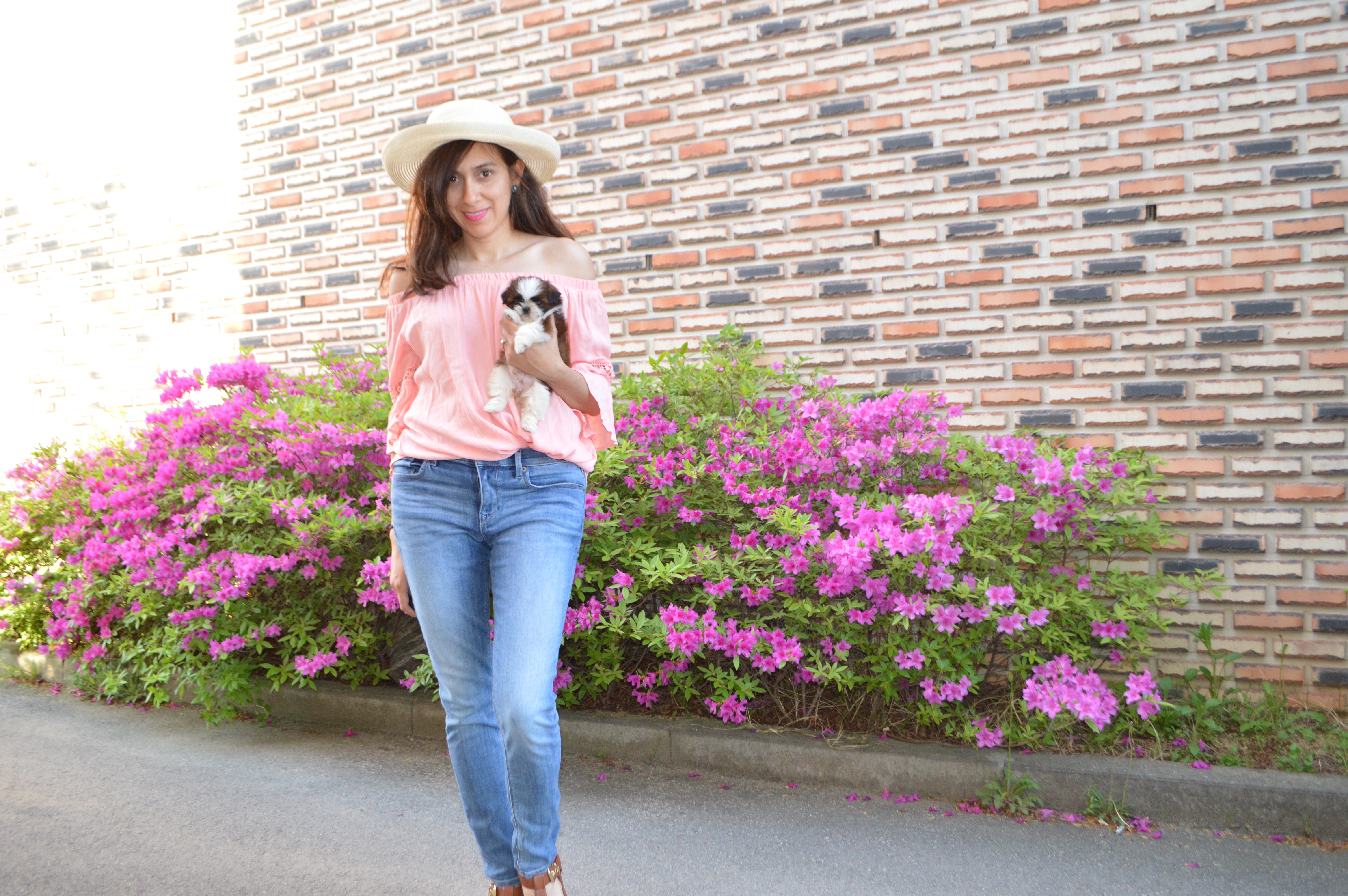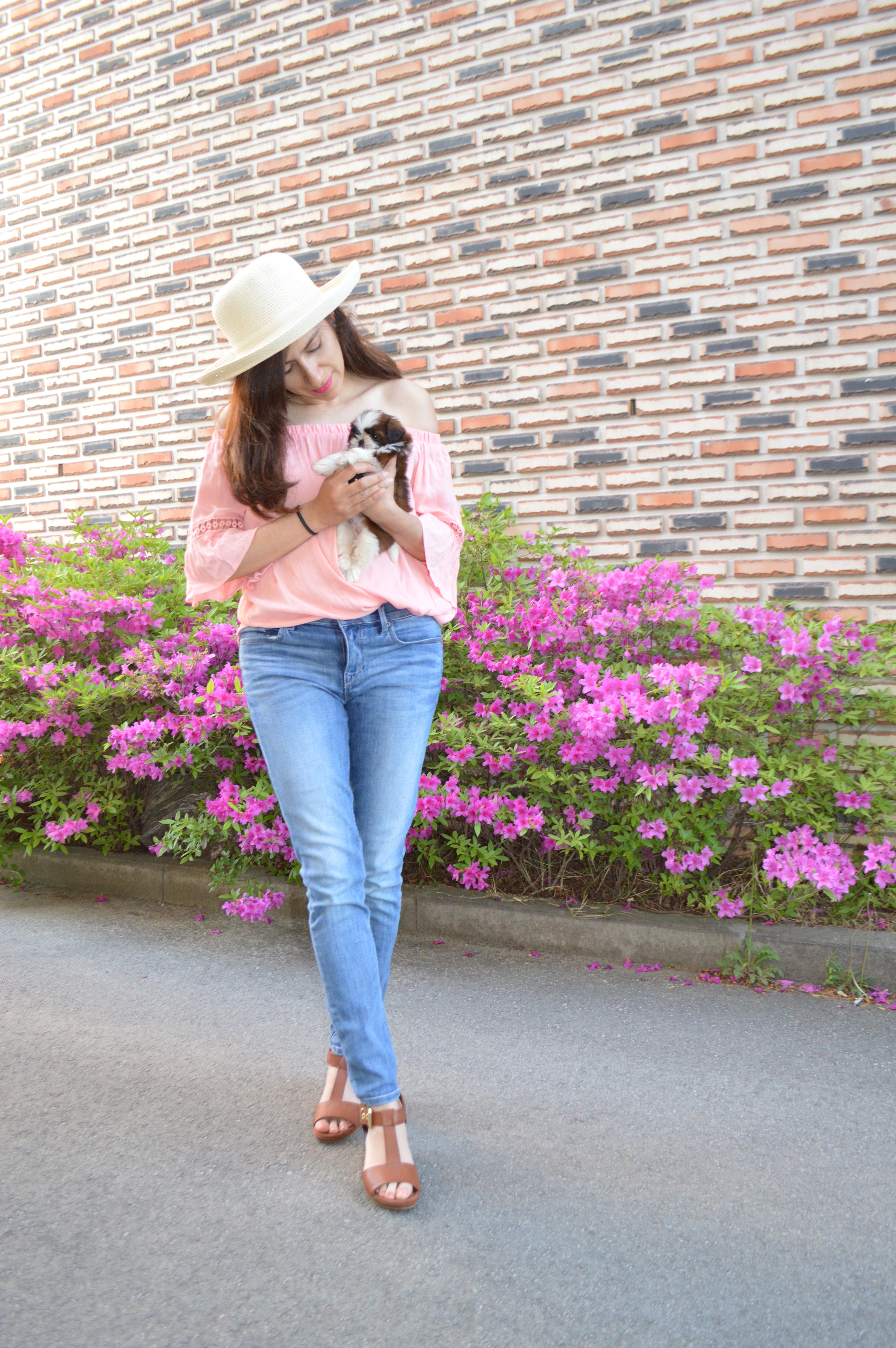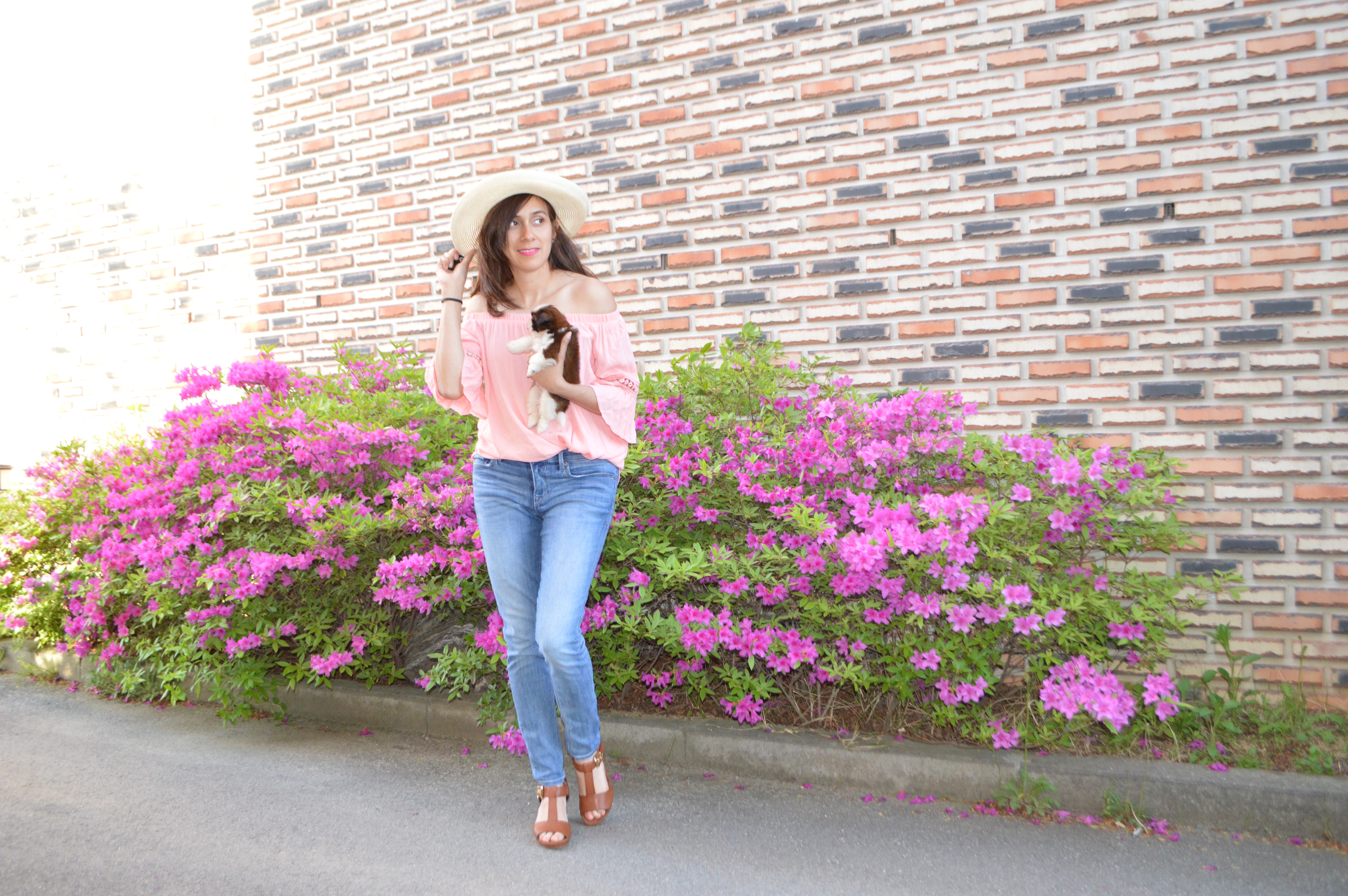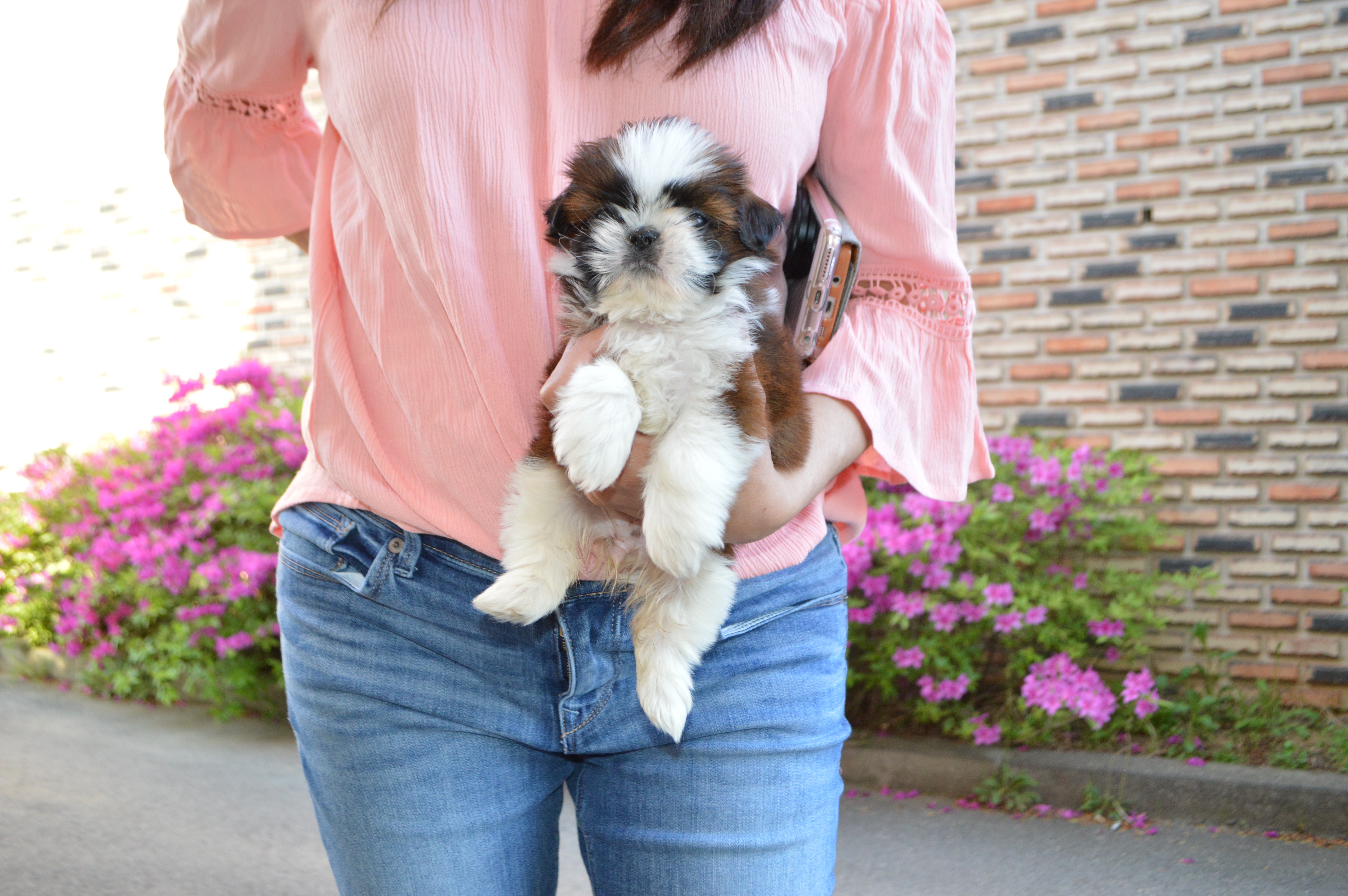 Macy's Off The Shoulder Top|RDB Sky Blue Off Shoulder Top|Sun Hat Charming Charlie|Tory Burch Wedge
Happy Saturday! Tomorrow is Mother's Day!
This past week was a good one for me. I went zip-lining on Monday and Last night I attended the Aviation Military Ball in Seoul, Korea. It was such a fun week!
Meet my new puppy Bug! She is a Shih Tzu and a baby who is only 8 weeks old! My husband gave her the name Bug because of how small she is. She gets a lot of attention from strangers and basically the same reaction when people first see her. She is too adorable!
My favorite style this season is the off the shoulder tops! I am wearing a pink off the shoulder top that I purchase at the Post Exchange so I provided links to similar items. I just love this top; it is so girly and cute. I paired this top with my favorite Express Jeans and a Sun Hat! I provided a link to a cute sun hat that I found at Charming Charlie's. My wedged heels go perfectly with this look and I provided a link to wedge heels that I really like by Tory Burch.
Enjoy your day and Happy Mothers Day!
-Brandi Kimberly