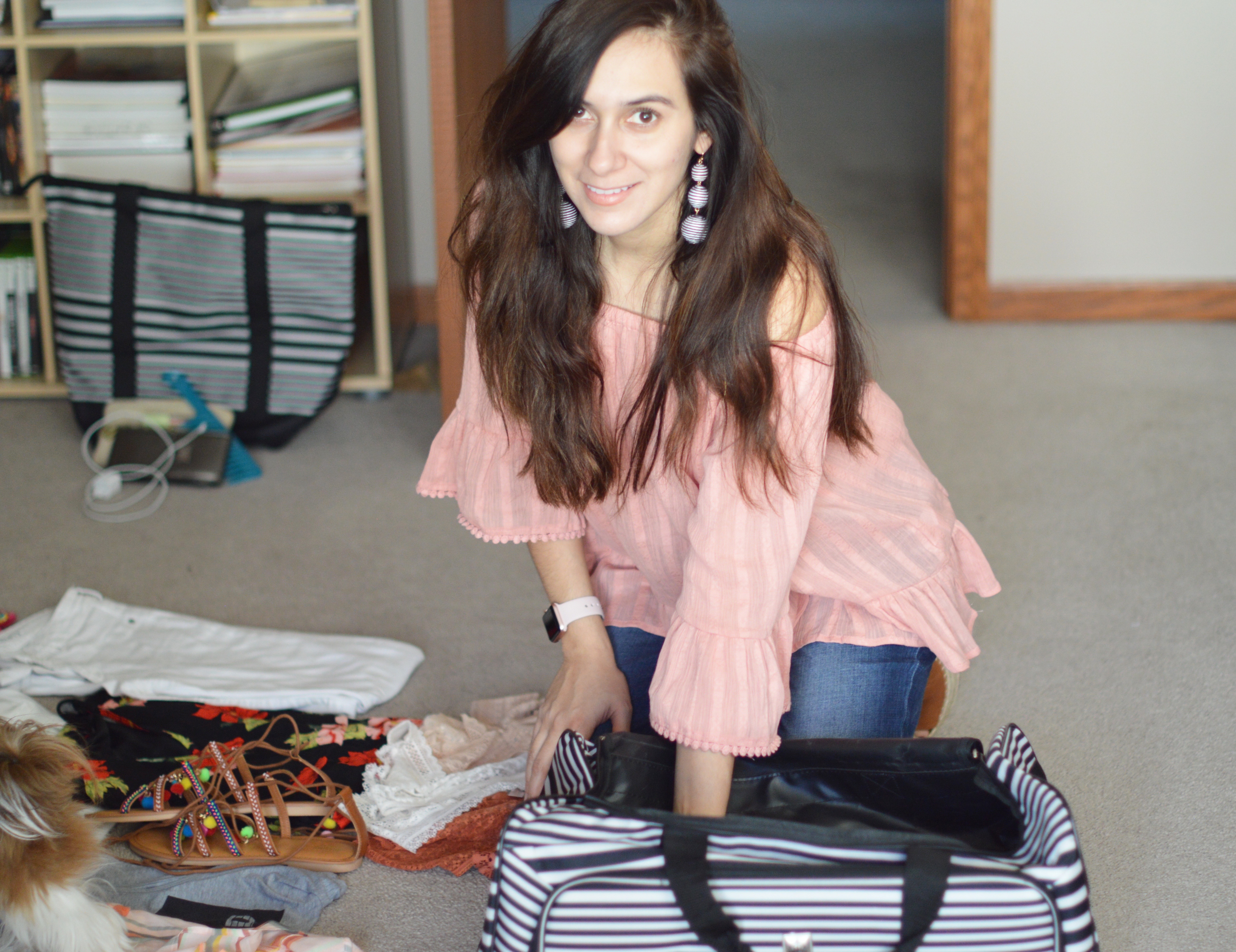 Do you have trouble packing for a vacation?  Sometimes its mind boggling!   In this post I will provide great tips on How to Pack Your Carry on Luggage!
We all love a little getaway from time to time! I love going on little adventures and exploring new places. Spring Break is here so it is time for a vacation! As some of you may know, my husband and I recently left South Korea and we are on a journey to our new home in the United States- (more details on that later).  Now, Lets Pack for a vacation!
Before You Pack
You should always pack your suitcase according to your trip. In order to pack smart, ask yourself the following questions:
Are you going on a vacation?
Is this a business trip?
Are you visiting friends or family?
Are you going on vacation?
How long is the trip?
How many destinations are there?
Is it somewhere warm?
Will it be cold?
Where are you staying?
Is there a pool at your hotel?
Do you plan on going to the pool/beach?
Will there be lots of walking?
Is it a road trip?
Will you be flying?
You need to know the full itinerary of the trip before you can pick out the necessities you will bring with you.
Personally, no matter how hard I try to pack light. I always bring a ton of stuff with me unless I am going on a 1-2 day trip! It's almost like I need to move my whole wardrobe with me. *My Husband 100% agrees with that statement!
I've learned to organize my plans so that I can pack as lightly as possible. This way I can shop while on vacation and create room to come back with more stuff!
About The Luggage!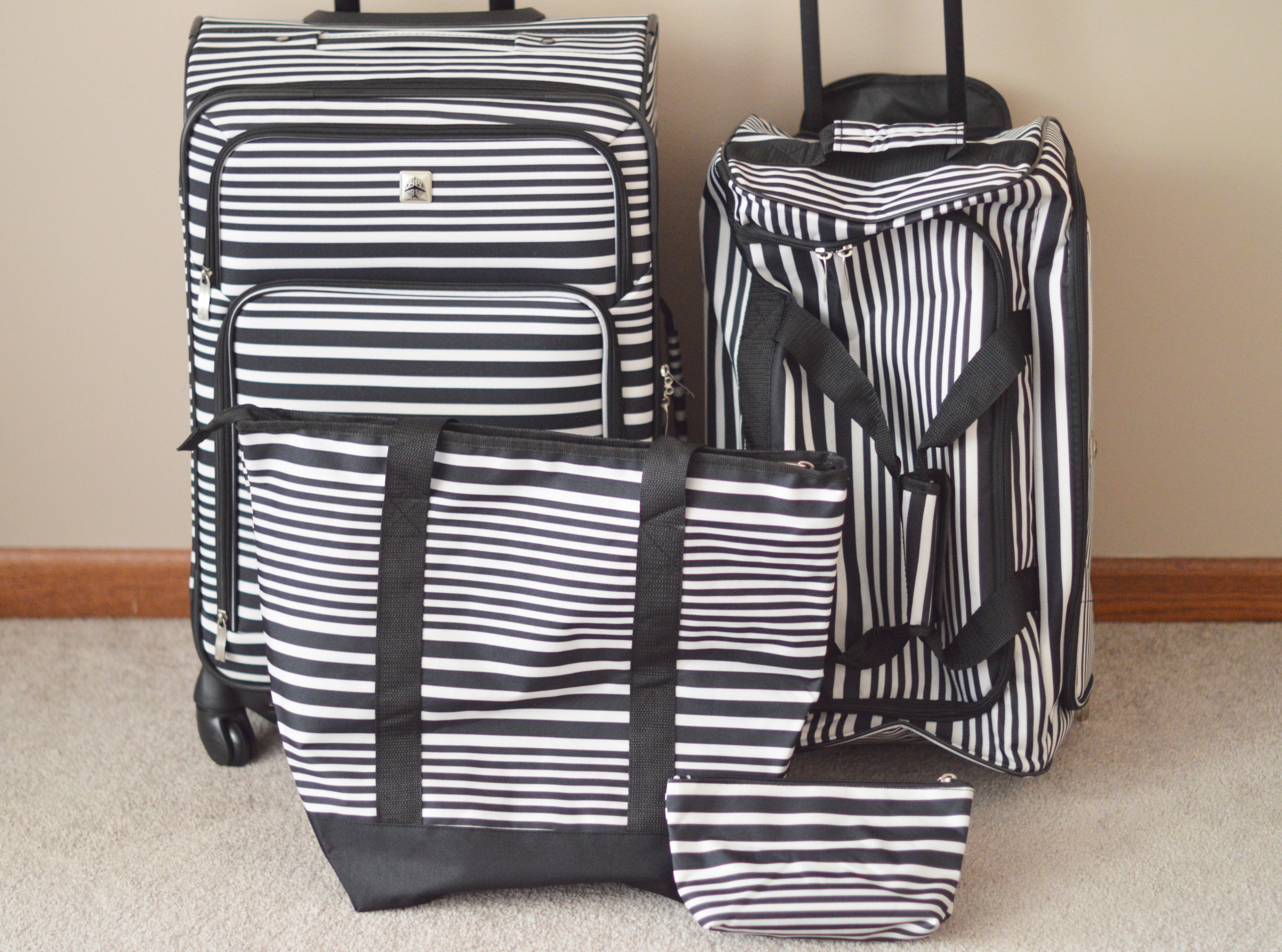 This luggage set is from Target. It is great because it comes with everything you need.
This set contains a Lager Suitcase to add a few more outfits and shoes into. It also creates room to come back with souvenirs!
It has a Duffle Bag to use as a carry on luggage, perfect for flying. I love how it has wheels.
There is also large Tote Bag to use as a purse to put my laptop, my passport and snacks into.
Lastly, the Makeup Bag is nifty so that I can put all of my makeup into but I decided to use it as a hygiene bag instead.
What To Bring:
You always want to have at least two-three days worth of clothes in this suitcase. A Carry On Bag is supposed to be filled with essentials just incase you cant get to your other bags right away.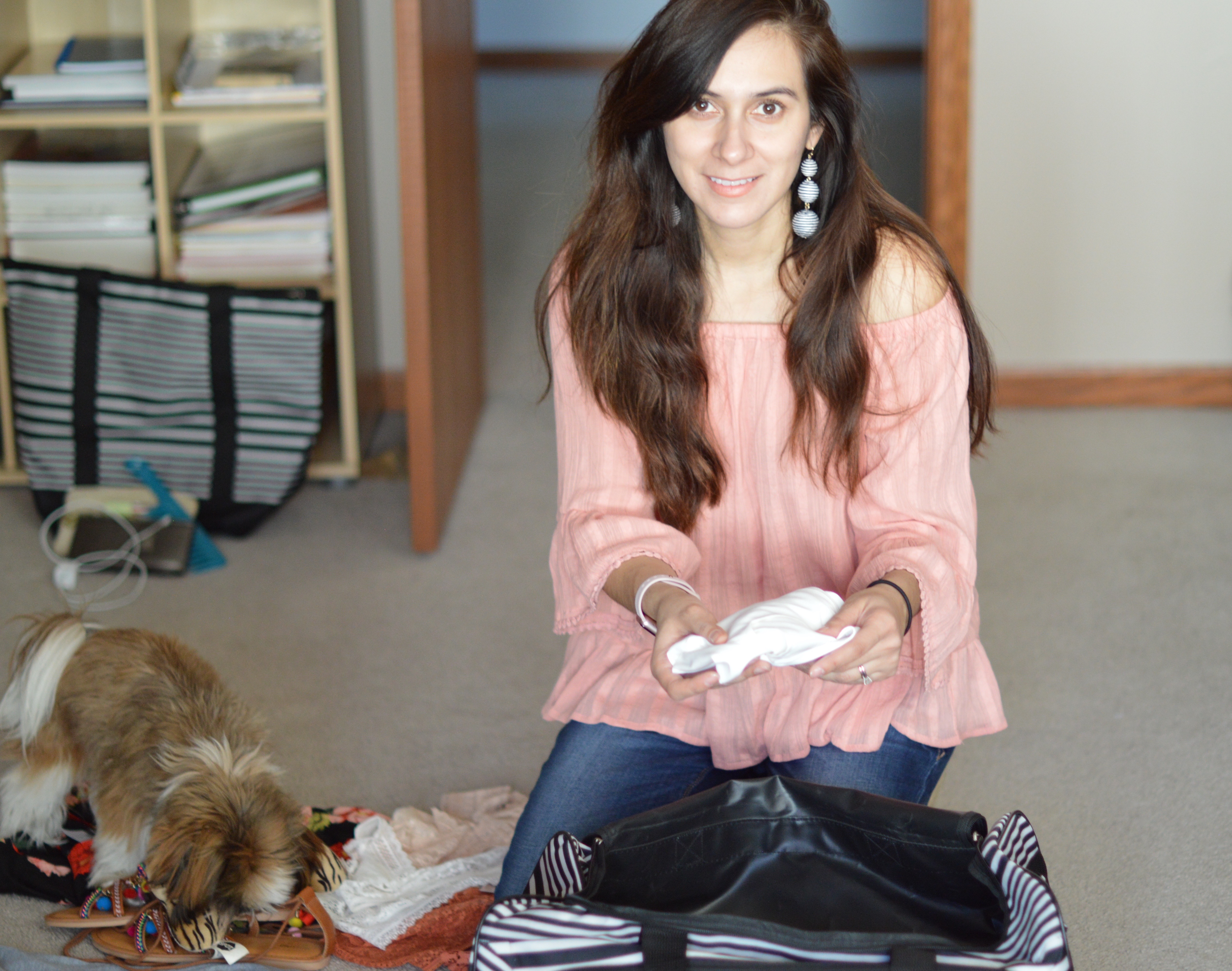 You may pack a variation of two pairs of pants, two tops, and a dress; like I have done so with my carry on bag. Any variation is fine; you just want to try to minimize your packing as best as you can.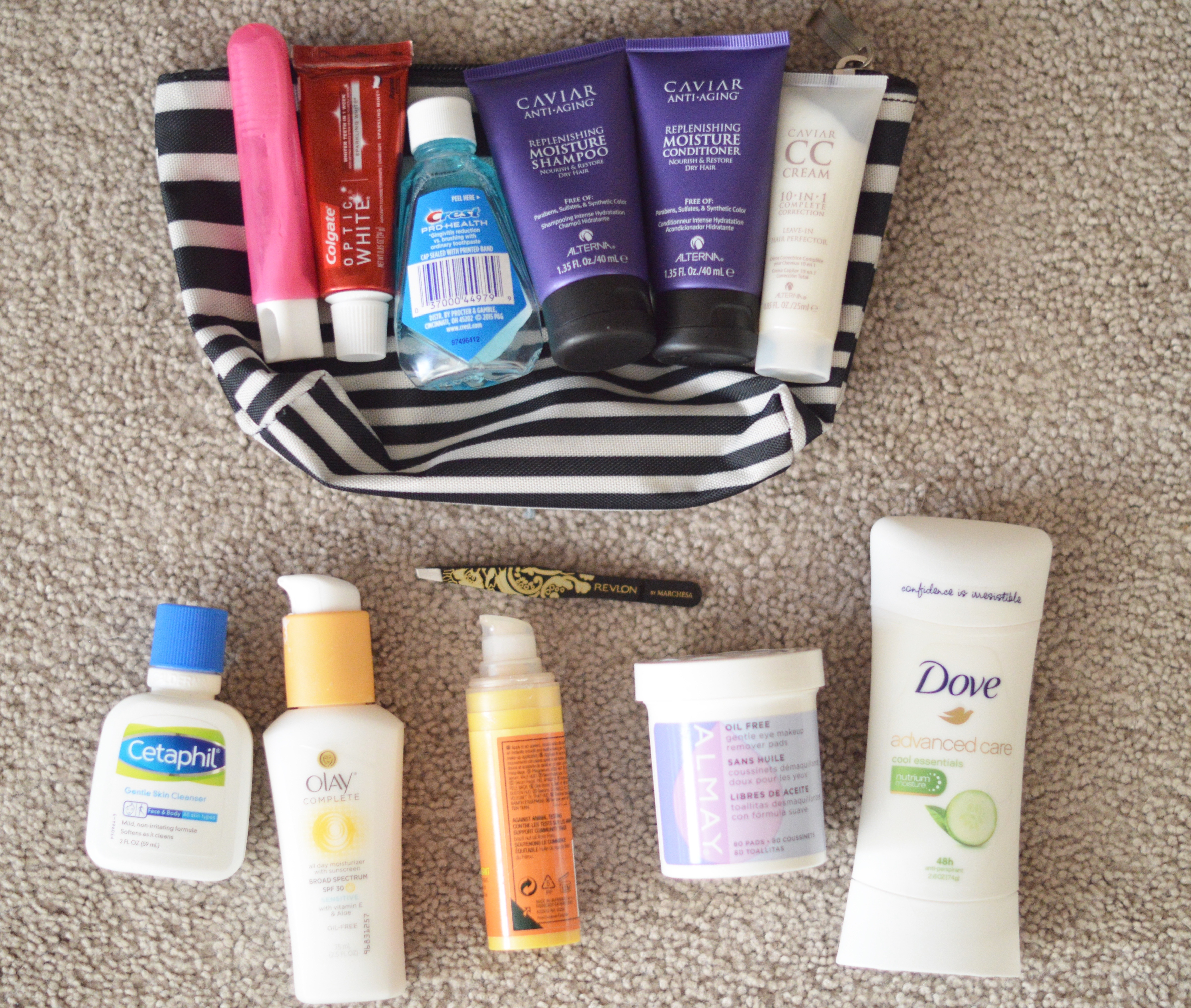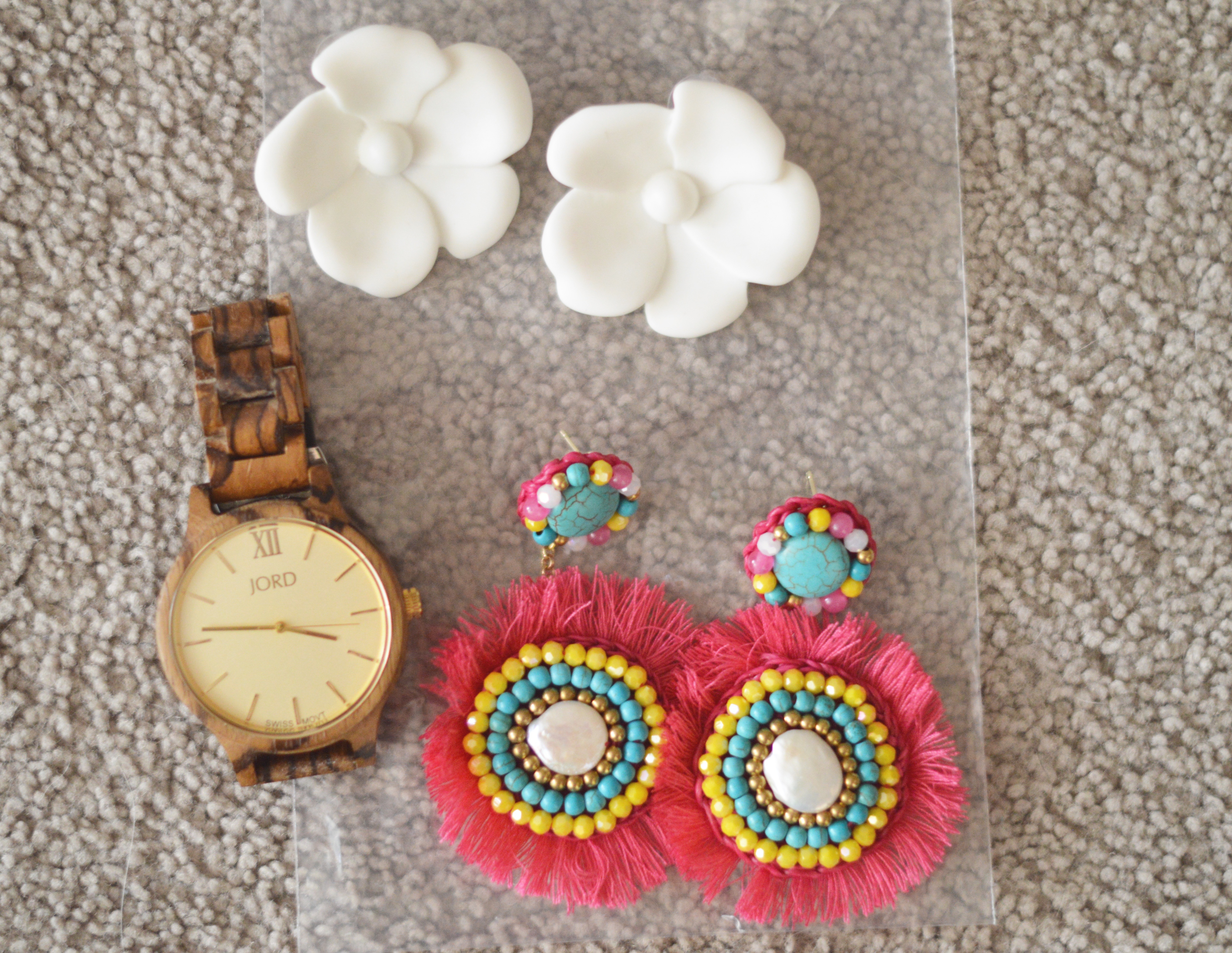 Other items to put into your Carry On Luggage:
Hygiene Kit- Pictured, are Beauty Products I use daily
Jewelry- I use a zip lock bag because I don't have a jewelry organizer
Extra Makeup
Camera – As a blogger, I need to travel with both my laptop and camera
Computer Charger
At least 5 days worth of undergarments
1 set of Pajamas
1 Bathing suit – if it fits your plans
& a Hot Tool – I always need to bring one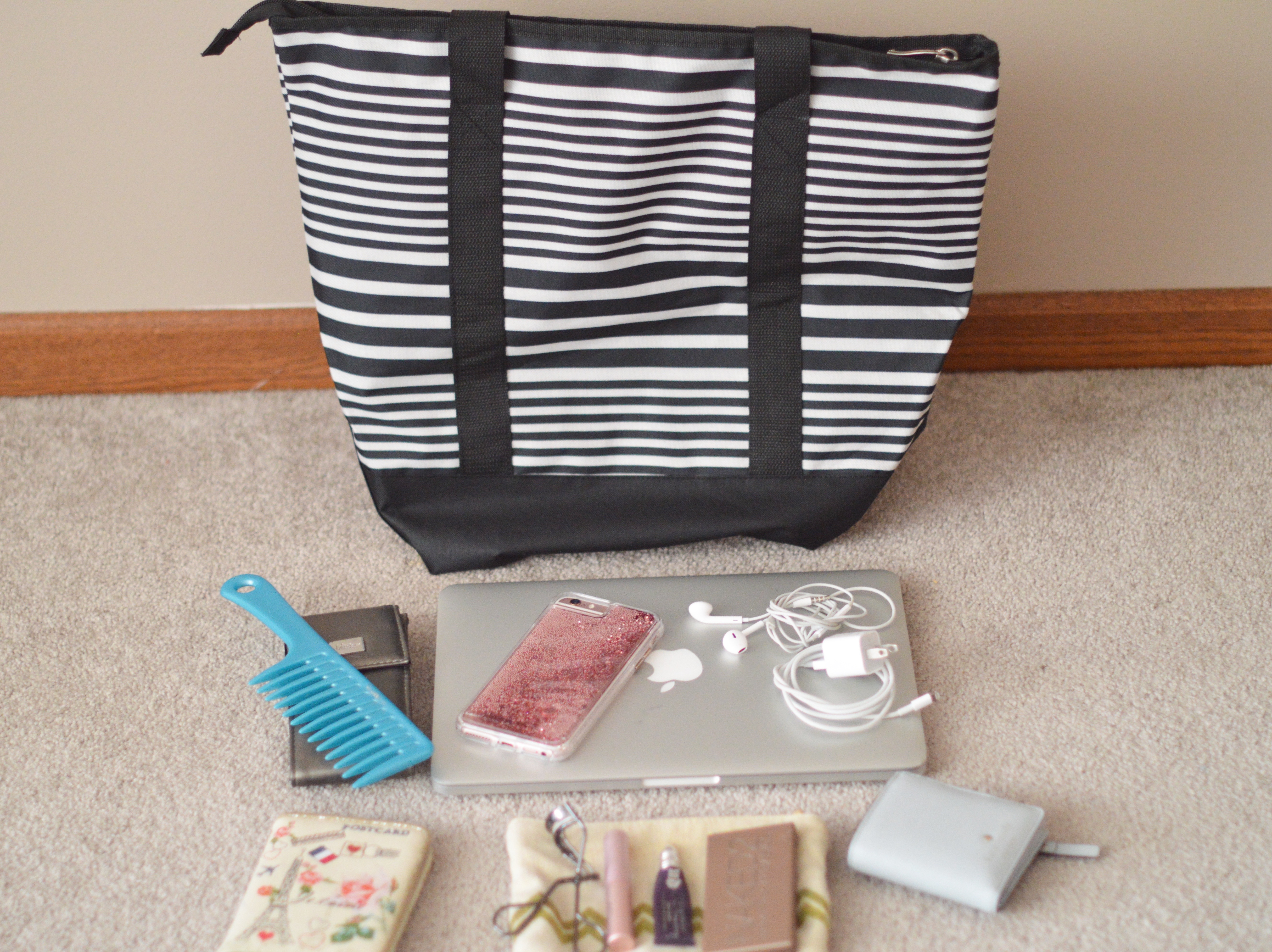 Your Carry On Tote, can be your purse or Laptop bag, just make sure you have the following items on hand.
Your Wallet
Passport
Headphones- to watch movies or listen to music
Cell Phone
Cell Phone Charger
Laptop
Makeup bag- I linked some of my favorites down below!
Snacks- to get your through the flight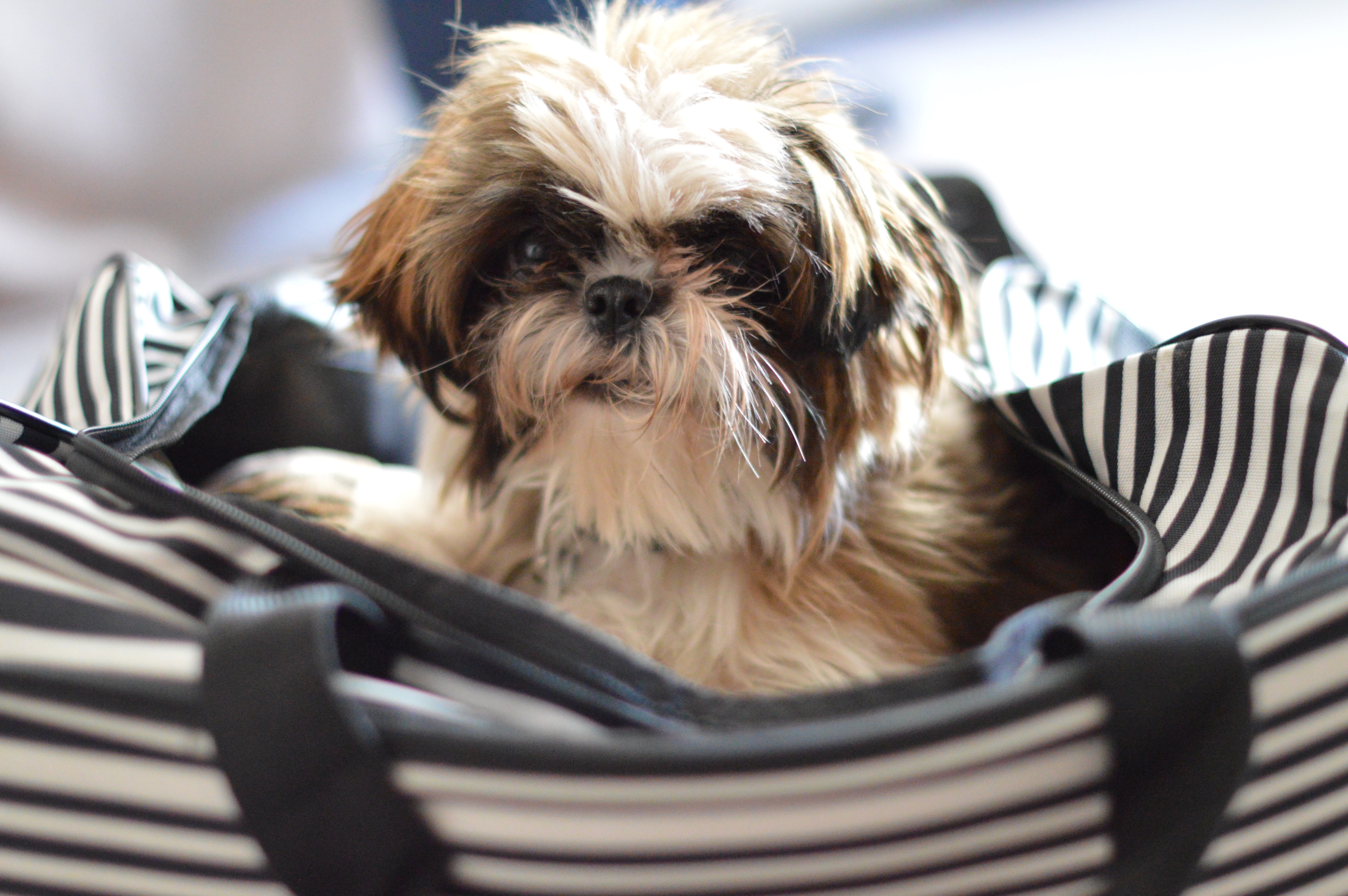 In conclusion, make sure you know your itinerary before you start packing!  What are some other necessities that are important to you when you travel? Feel free to comment your ideas below!
Shop My Outfit!
Luggage & Other Featured Items!
Beauty Products I Love!
Happy Spring Break!
-Brandi Kimberly