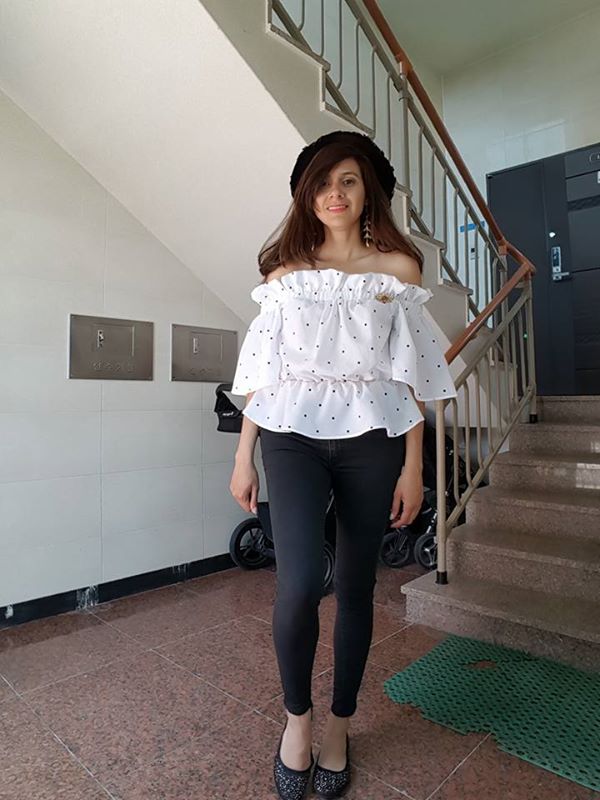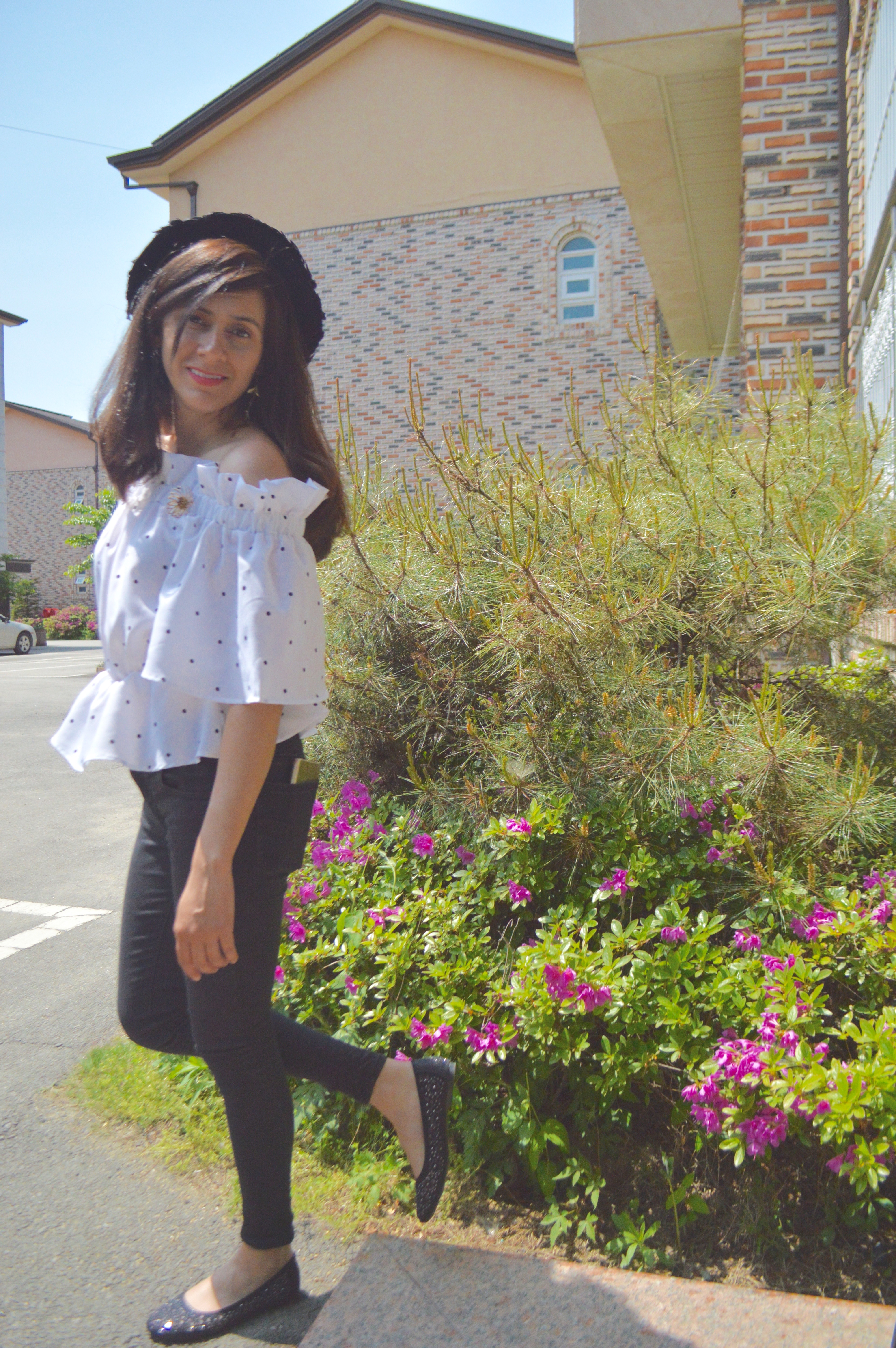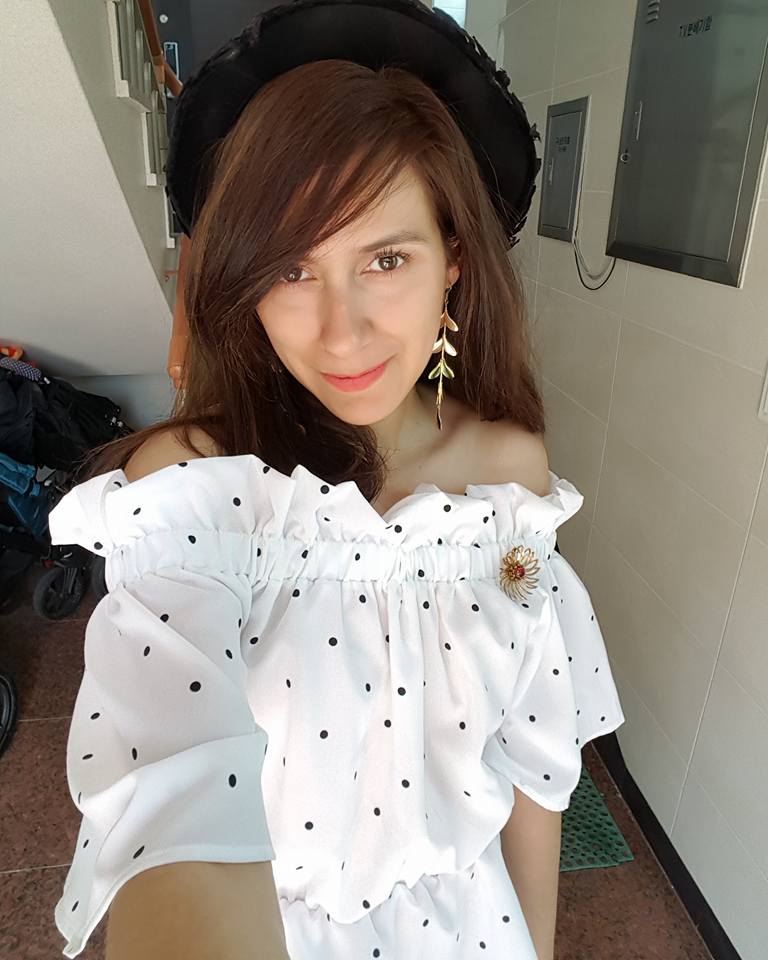 ASOS Top in Black| ASOS Top in White
Off The Shoulder Polka Dot Top
As always, it has been a super busy week for me! This country is so much fun, I am enjoying it however, I do miss the shopping in the states so much. I am just not used to shopping here. Over the weekend I literally ran into the city of Pyeongtaek and did a little shopping in the city for the first time in my 3 months of being here. I saw this off the shoulder top on a manikin and I just had to have it. I asked the sales lady what size it was and she said "one size fits all."  It fits perfectly!  I was inspired. I paired this top with my black jeggings, flats and a retro hat. I love this hat; I bought it at in vintage store while I was in Boerne, Texas.
Since I bought this top in Korea I provided links to tops that are similar from ASOS.
I have a ton of things to work on this week! I am always busy, and I got a new puppy! She keeps me busy as well.
Always push your self to be the best!
-Brandi Kimberly