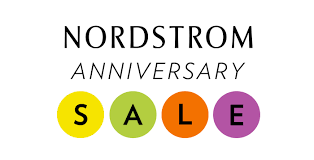 Nordstrom Anniversary Sale Picks 2017
The Nordstrom Anniversary Sale started today and I am giving you all of my Nordstrom Anniversary Sale Picks.  Shop the sale right HERE!
To be honest, this is my first year shopping the Anniversary Sale. Last year I was in Korea and I did not have early access. Shipping also took forever, so I didn't even bother. I got my Rewards card as soon as I got back into the States; so now I am taking full advantage!
First, I want to share with you guys everything that is in my cart from this sale. Then I will share all of my favorite items by category so that it will be easy for you to shop.
If you are sick of hearing about the Nordstrom Sale, I apologize to you guys!  In this post that is all I am talking about here.
Why I Love the Nordstrom Anniversary Sale
It is because of all the fall trends that hit the shelves. You get to see what will be trending and all the major bands put out their fall items at a huge discount. Meaning, it is time to grab those staple fall items, ladies!
In My Cart
Tops
Jeans/Bottoms
Dresses
Cardigans/ Jackets
Shoes/Boots/Bootie
Must Have Accessories
As soon as my items arrive I will do a try on "Inspirational Session" while I review those items. Expect one more blog post about the 2017 Nordstrom Anniversary Sale!!
Remember these Important dates:
July 13th at 12 AM PST- Early Access to Cardholders
July 21st – The Sale goes public
August 6th 11:59 PM PST- The sale ends
Happy Shopping