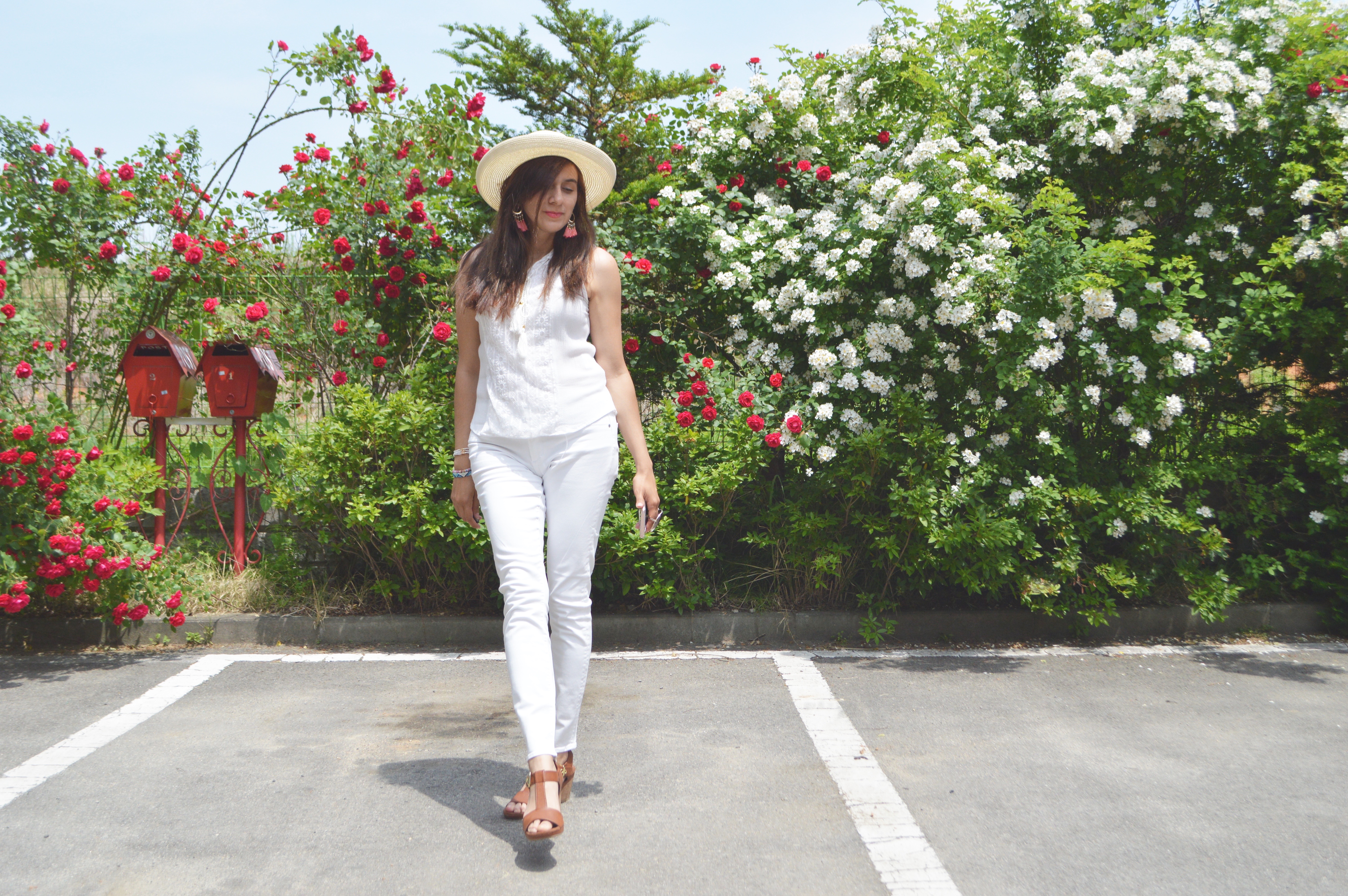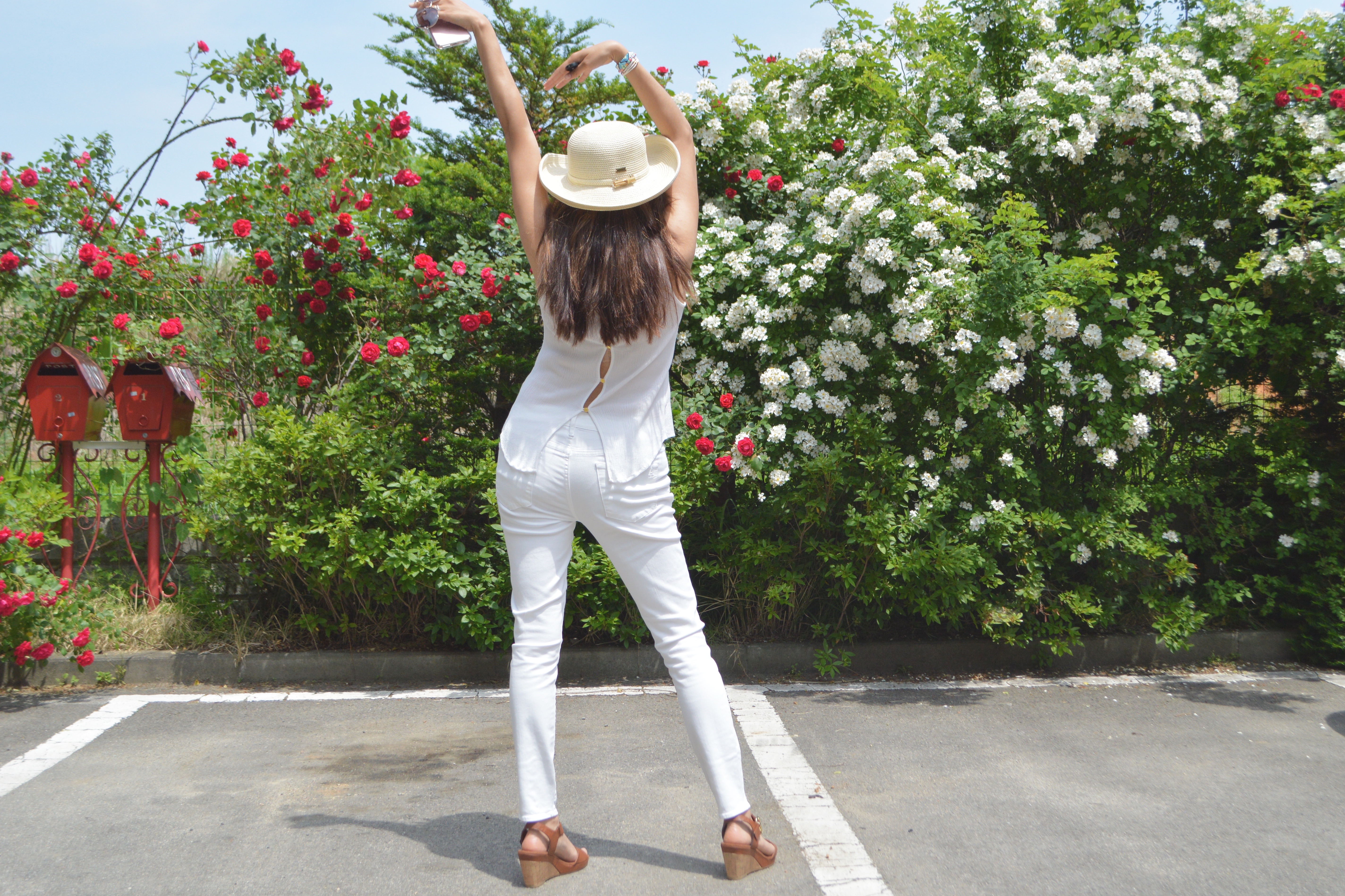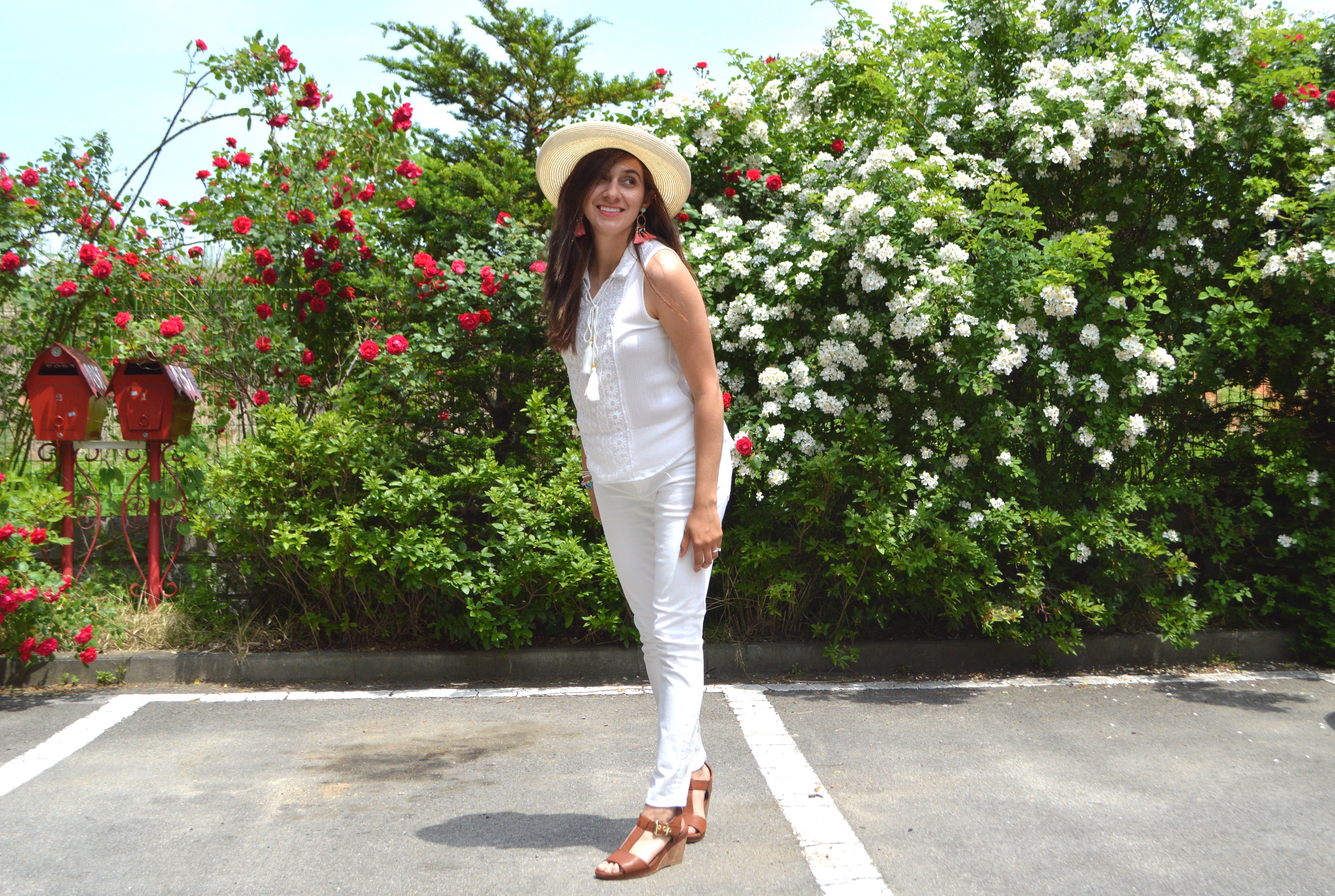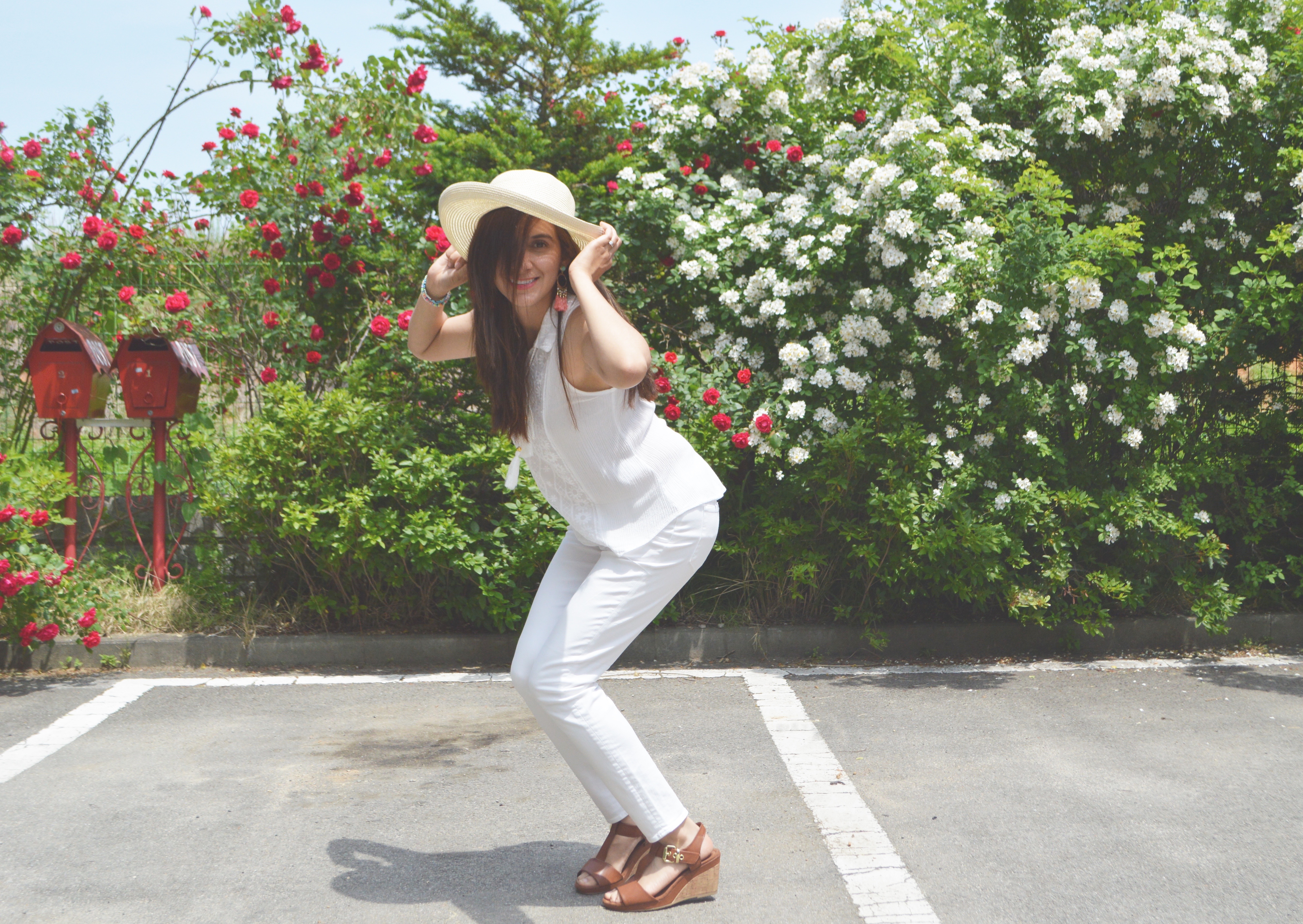 |Coraline Drops Bauble Bar | Cancún Quad Baublebar  | Nordstrom Jeans
Happy Weekend everybody!
Who else is obsessing over the  White on White look?  I sure am!
It is Memorial Day weekend, which means it's a long weekend! May 30th is Memorial Day and it is a time to remember those who have sacrificed and died for our great country.
I don't know about you guys but one of my new favorite summer trends is this white on white look! I have so many white tops that I have acquired this year! Featured in this look are my new favorite white skinny jeans that I got at Nordstrom. These jeans are absolutely perfect!
No outfit is complete without the perfect accessories and Bauble Bar is my favorite place to buy statement jewelry! I provided link to all these items! I also topped off this look with my favorite sun hat! Sun Hats are fun and they are another one of my favorite trends of the season.
It is hot in South Korea! Hot during the day but cold in the mornings. Also there is no good quality Air Conditioning here.
Stay Cool! Thanks for Stopping by!
-Brandi Kimberly