July is finally here and I will become a year older. I have been super busy with my current career so I haven't had time for my favorite hobby; Blogging. I would like to announce that I am now Sergeant Promotable!!! I completed my promotion board and now I am waiting on school and points in order to finally become Staff Sergeant.
I decided to round up my favorite items on my Instagram so you can shop my latest posts. You can also follow me on my latest updates @cutebrandik.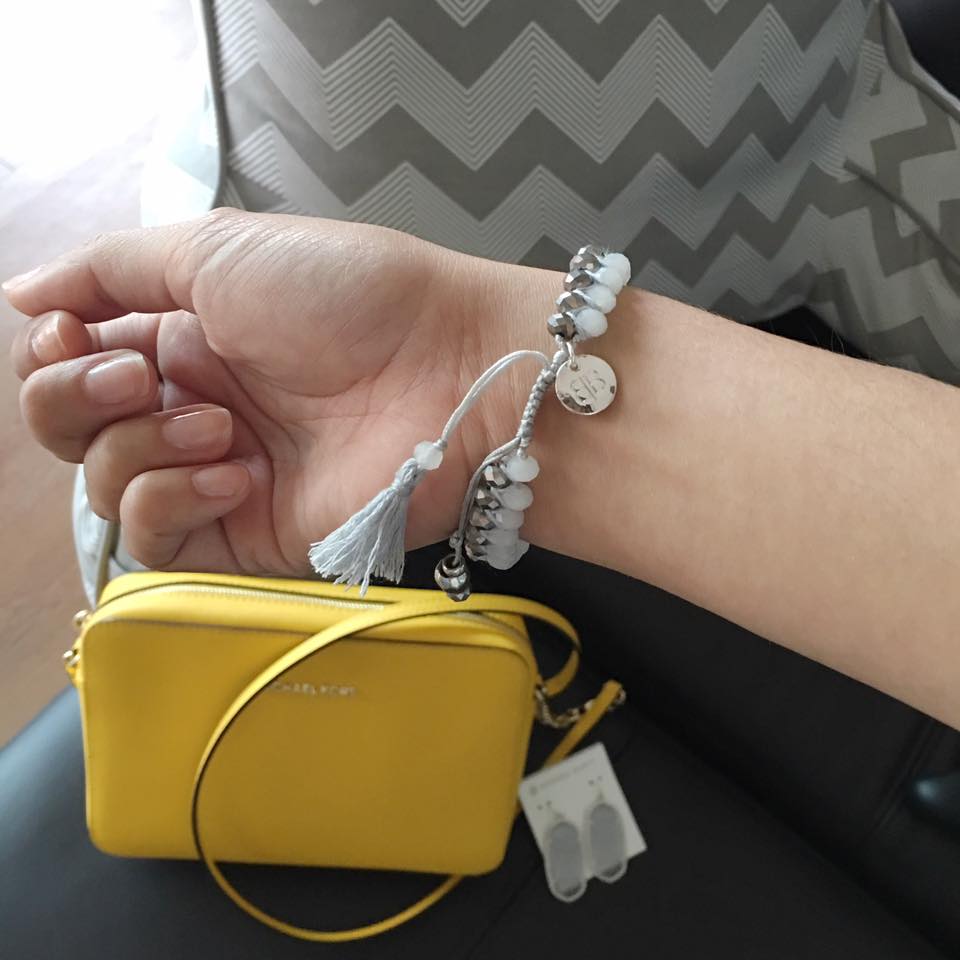 Boho Betty recently contacted me to joint their program.  I was more than excited to be apart of their group because their bracelets absolutely darling. You can dress them up or dress them down. They are so perfect. I recently received this one in the mail and I love it. I provided a link to their website and if you see anything you like you can get 20% off using this code: CUTEBRANDIK20  Don't forget they are having Sizzling Summer Sale!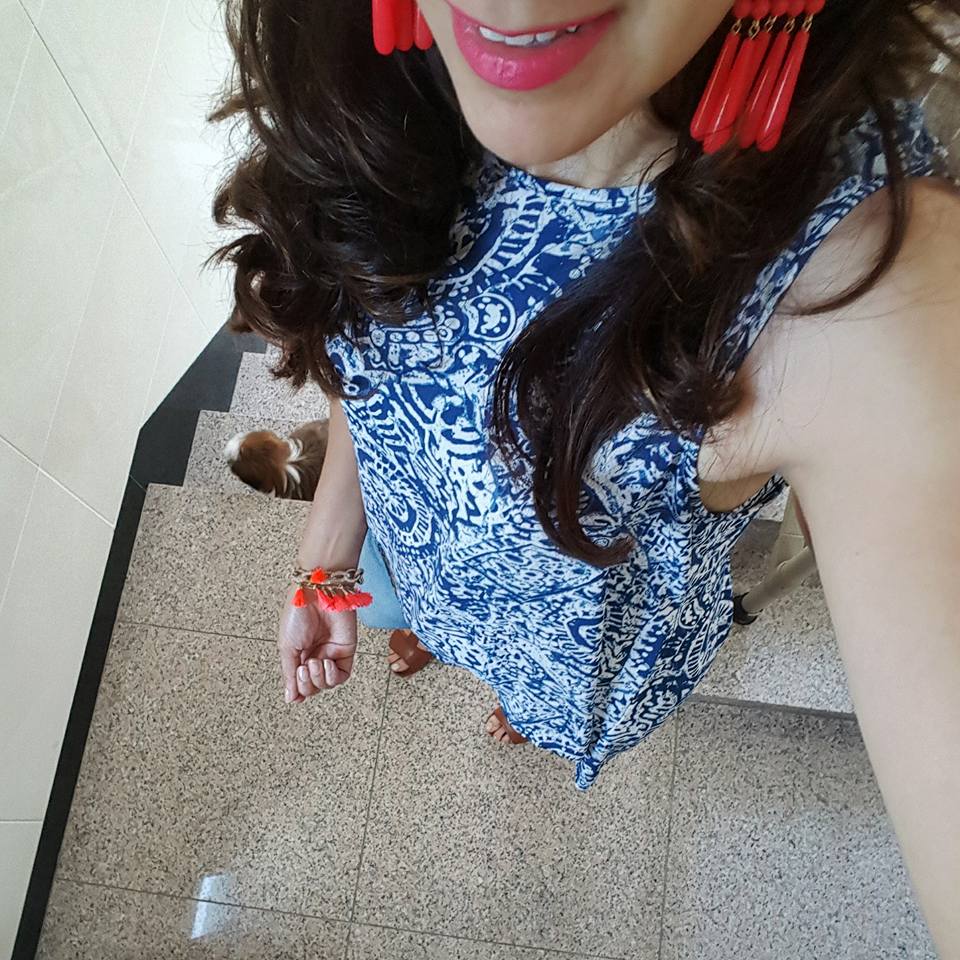 If you guys are wondering where I get my cute statement earrings from, here are the deets! I adore Bauble Bar! It is my favorite place to buy statement earrings. I've built up a nice little collection of them. In this picture, I am wearing my favorite coral earrings- Dali Drops. These earrings also come in the color mint and they are on sale. If you interested in getting your hands on some cute Baubles for yourself you can get 25% off your next order of $50 or more using this Code: BBI2550-IMF4ZN
This code is only valid on full price items and will last until July 10th; their earrings are totally worth it! Bauble Bar is also having a sale: An extra 20% off sale items! So take advantage while you can!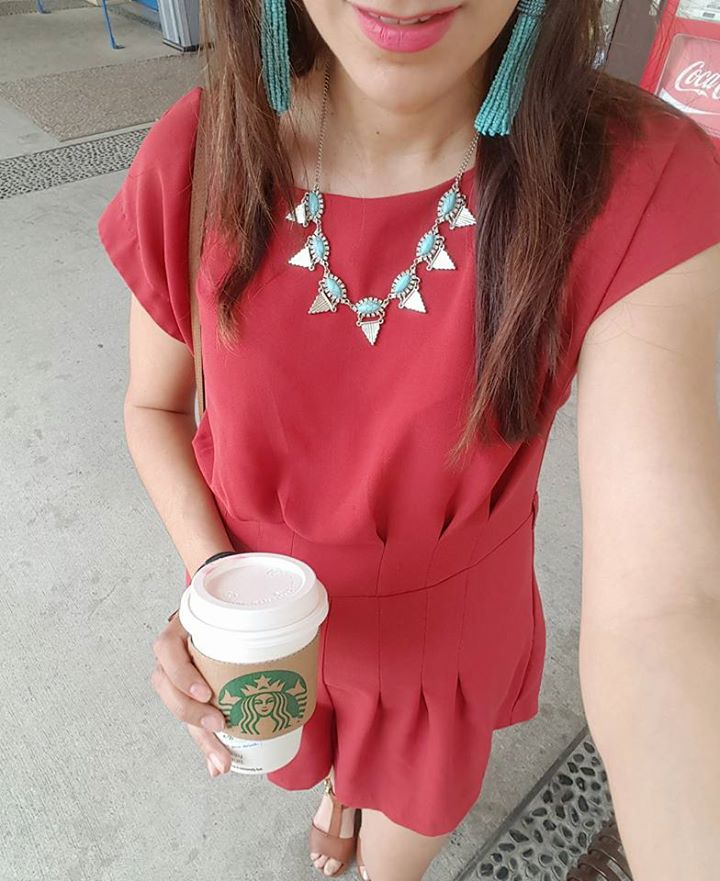 I love the idea of wearing new pieces of jewelry as often as you want. For $19 per month and a membership, Rocksbox will ship out 3 pieces of jewelry for you so you can try them out. In my first box I received this beautiful turquoise necklace that you see in this picture. They give you a free return mailing postage so you can return the jewelry that don't want to keep and in return Rocksbox will send you a new set. You can send your box back to RocksBox as often as you like and continue to get a new set each time. If you love the jewelry in your RocksBox you may buy them at a discounted price, which is the best part! I provided the link to a membership and you can get your first month free with this code: brandirbff4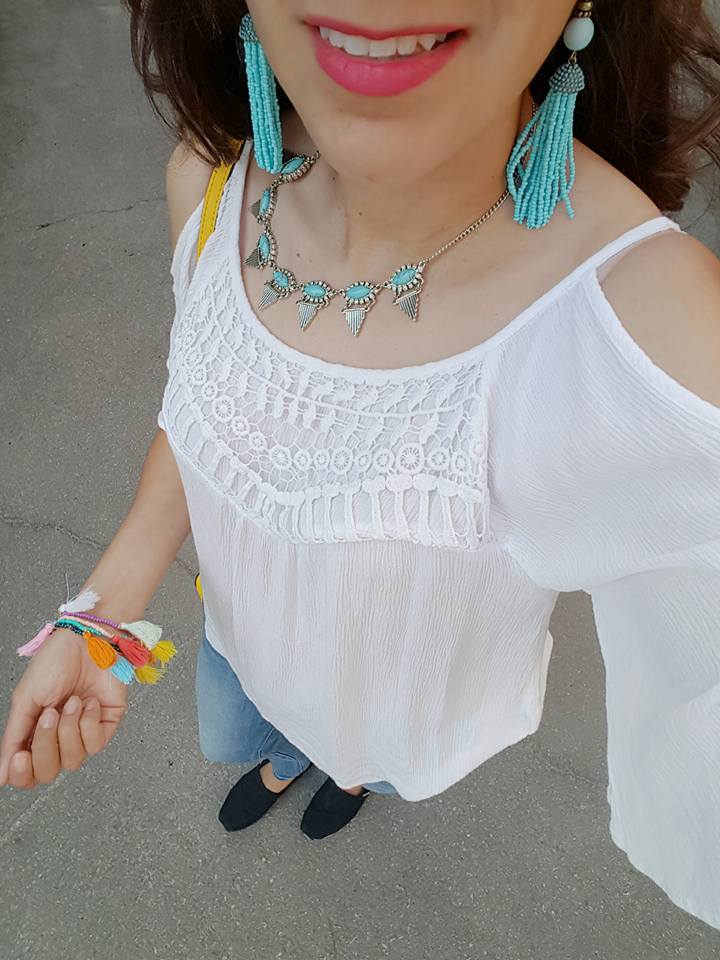 Don't miss out on any of these great deals
Thanks for stopping by xoxo
-Brandi Kimberly