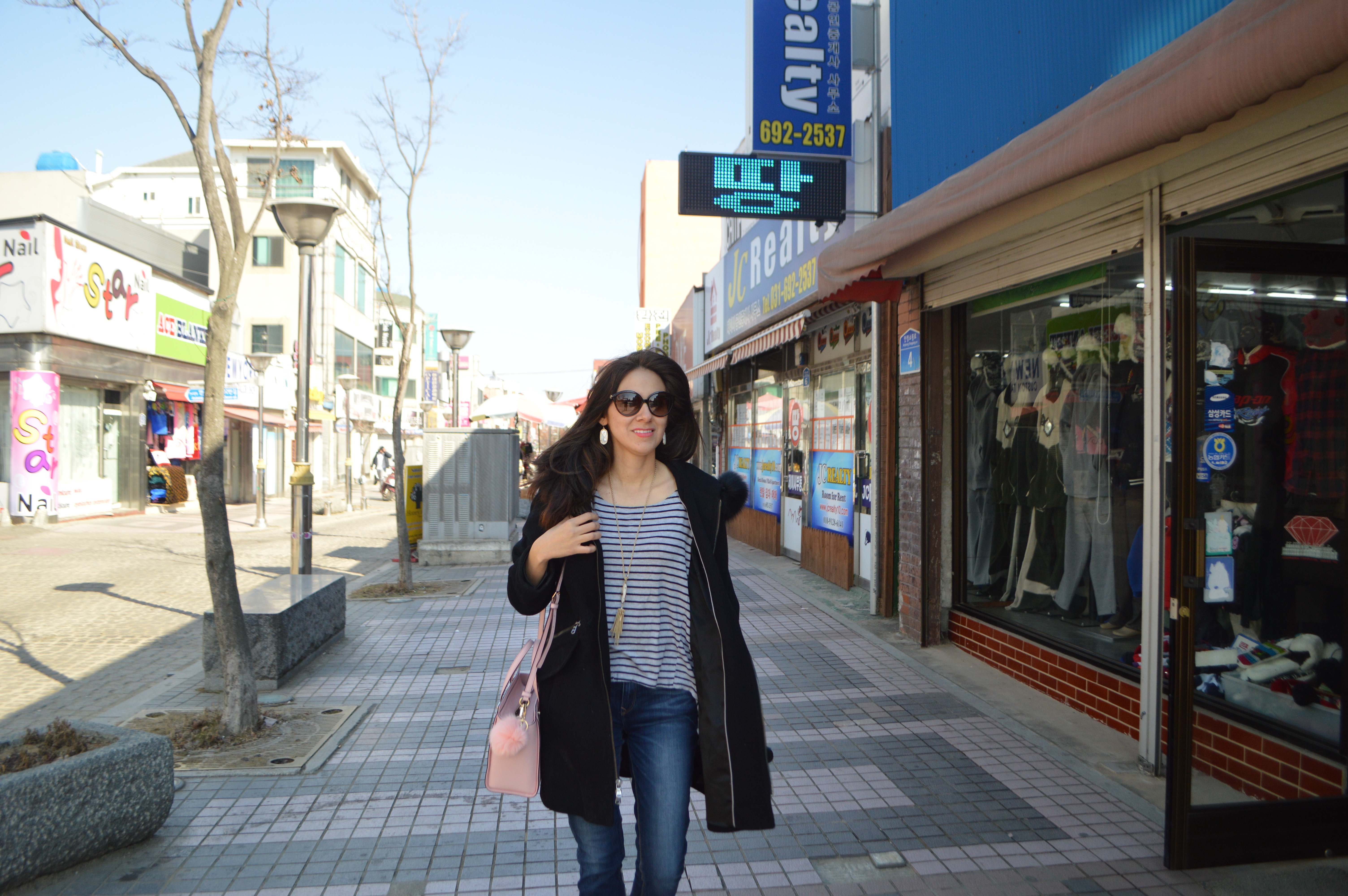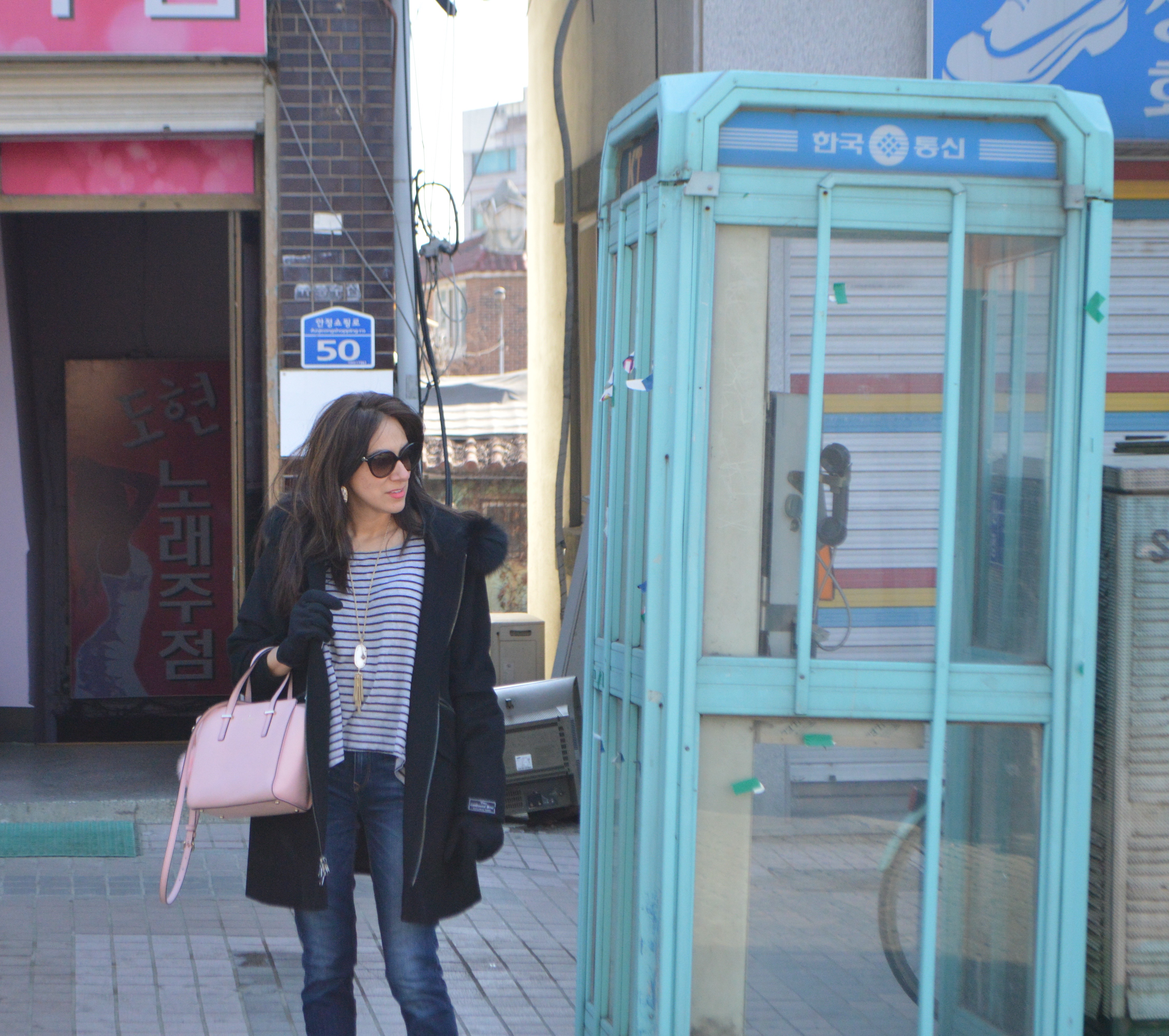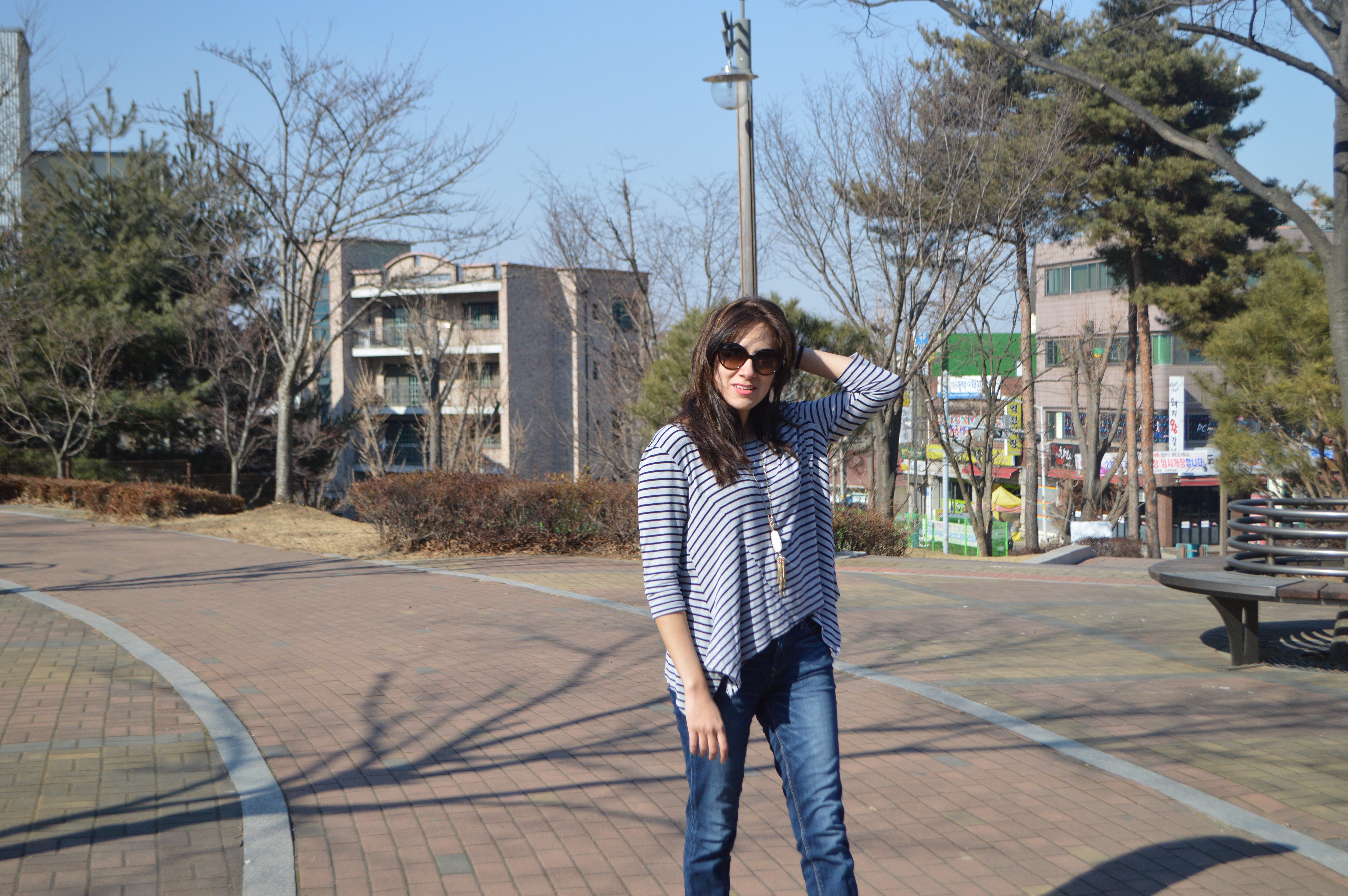 Rayne Necklace Kendrascott| White Pear Earrings Kendra Scott| Charming Charlie Striped Top | H&M JerseyTop
Stripe A line Top
Today lets talk about this Stripe A line Top and my new adventures in South Korea!
Happy Lunar New Year in Korea!
Yesterday we finally had the chance to venture out and explore the small town of Anjeong which is part of Pyeongtaek. There is so much to see and I cant wait to explore some more of Korea, I cannot wait to get settled in and most of all I cannot wait for spring.
I am wearing my favorite tassel necklace by Kendra Scott. Last year tasseled items were a hit and it is making its appearance once again this year. I paired my necklace with my matching Kendra Scott earrings. Of course I have my Kate Spade Bag, I am in love with pink! The weather is cold and I cannot wait for spring! I have so many fashion ideas that I want to put together. I am wearing my favorite coat that I bought at Nordstrom. I bought my shirt at Charming Charlie during the fall. I love the A line hem and I provided links to tops that are similar.
Enjoy the Super Bowl!
Brandi K