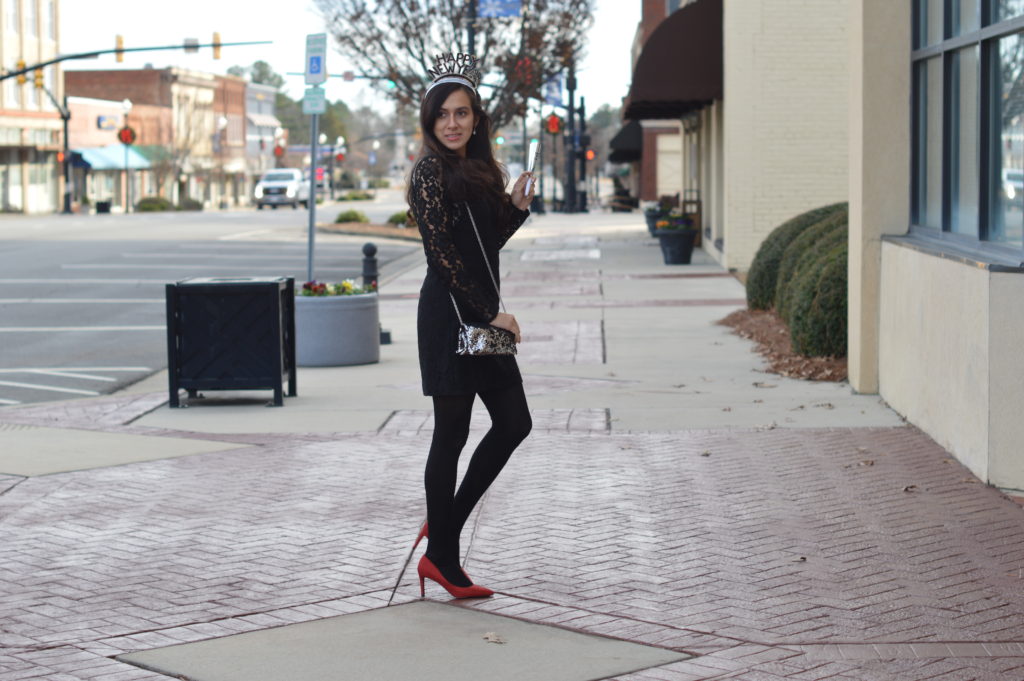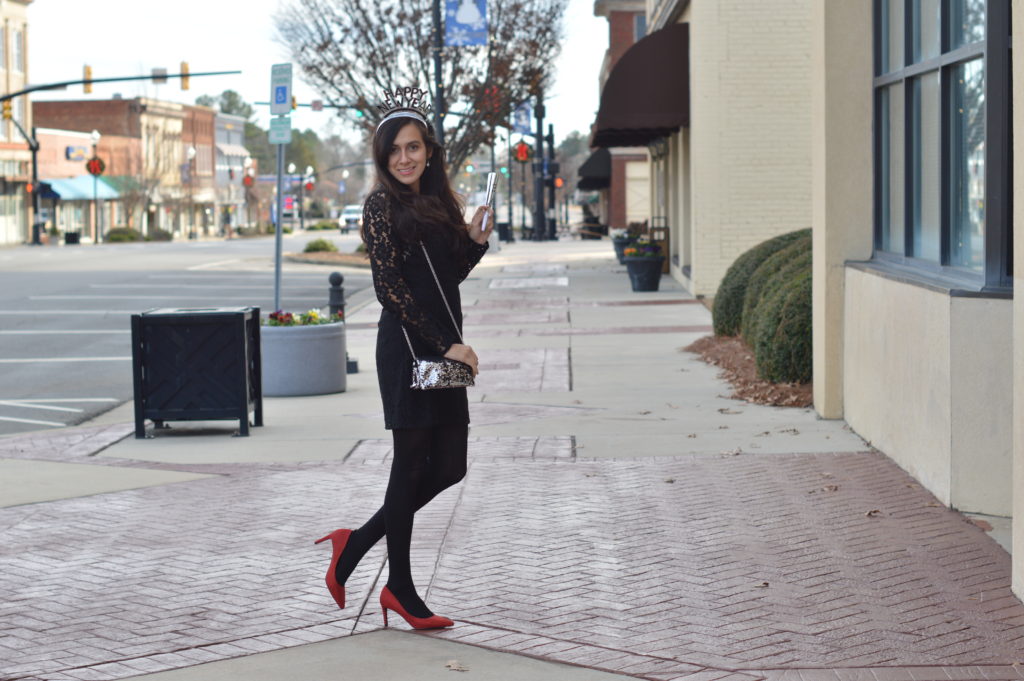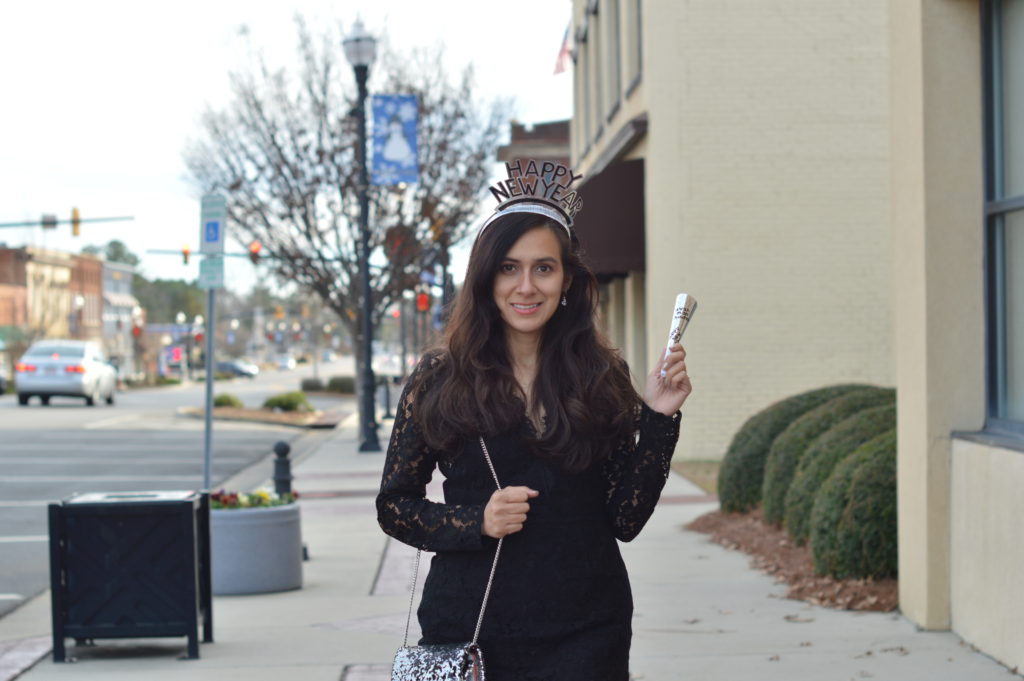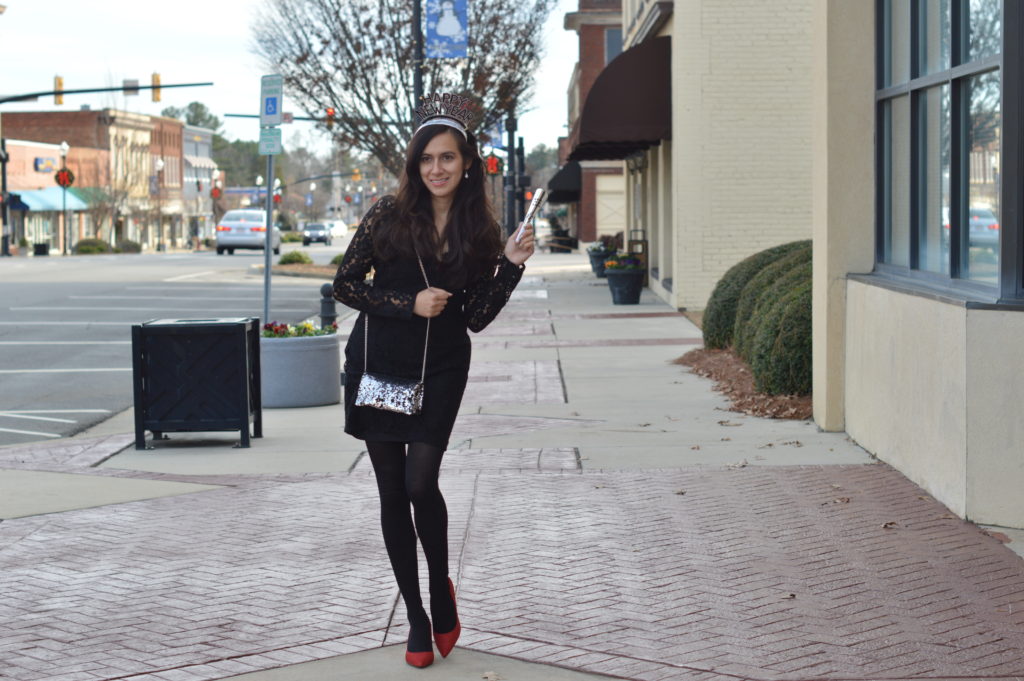 Shop Black Lace Dress// sequins clutch // Red Sparkly Heels
It is that time of year again!  It's time to look back, reflect and decided how you want to make the next year an even better year.
I embrace the simple tradition of making New Year's Resolutions because I love setting goals.  Last year I blogged about my New Year's Resolutions for 2017, you can read all about it right HERE!
Looking Back On 2017
2017 was a wild ride, I accomplished so many goals!  After moving from South Korea, I completed my Bachelors in business and attended my Advanced Leaders Course for the Army.  I moved to North Carolina, we bought a new house, and I got promoted to Staff Sergeant in September.  I did not stop there!  Recently, I set out to improve my test score for my career and I succeeded yesterday.  This new score will open more opportunities for me in the Army!
Plans for 2018
Last year I shared some of my goals for 2017- (every year I make a list), this year I will not bore you with all the details.  Instead I am going to summarized what I have instore for Brandi K's Dose of Inspiration.
On top of all the goals I have planned for 2018, I plan to take my blog in a new direction that has a 50/50 focus on fashion and lifestyle.  My lifestyle entries will include Beauty, Positive Thinking, Non-fiction Book Reviews, Recipes & eating healthy, Exercise Routines, Mindfulness Practices, Budgeting and so much more.  This is the journey I plan to take in 2018 and I would love for you all to join me!
Other personal goals for me include starting my Masters degree and getting into my Senior Leaders Course in the next year!
New Year's Eve
This year will be low key but we are planning to have a nice dinner and get out of the house for a while.  It will be my first NYE in North Carolina.  Hopefully Next Year we can plan to go somewhere special.
What are your plans for the New Year?  This is my last post of 2017!
Happy Near Year!!!!!
Shop the Post