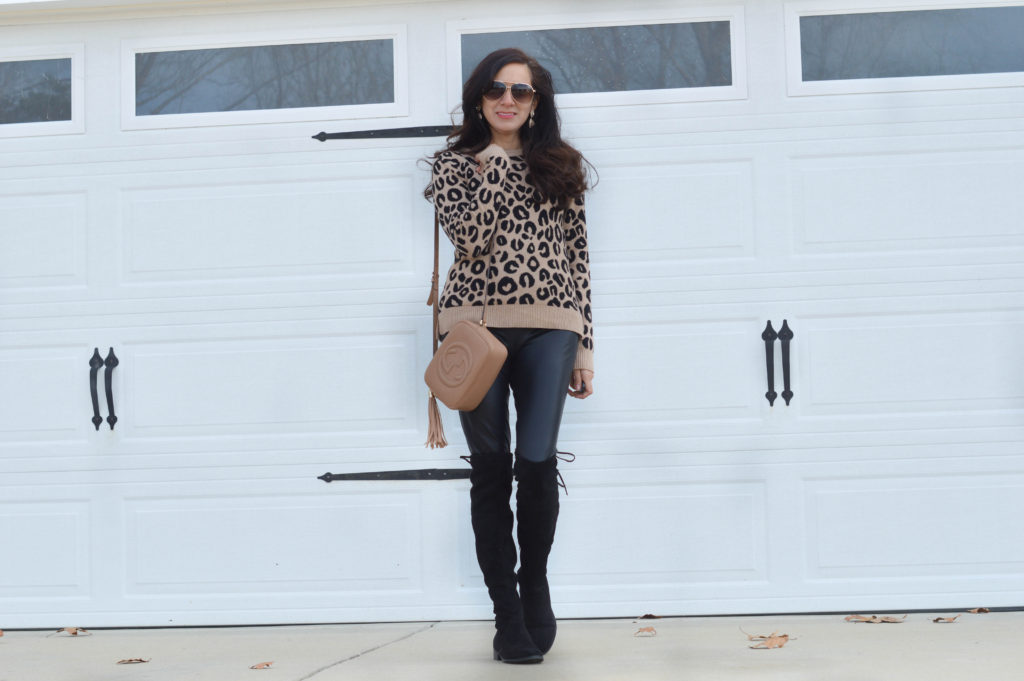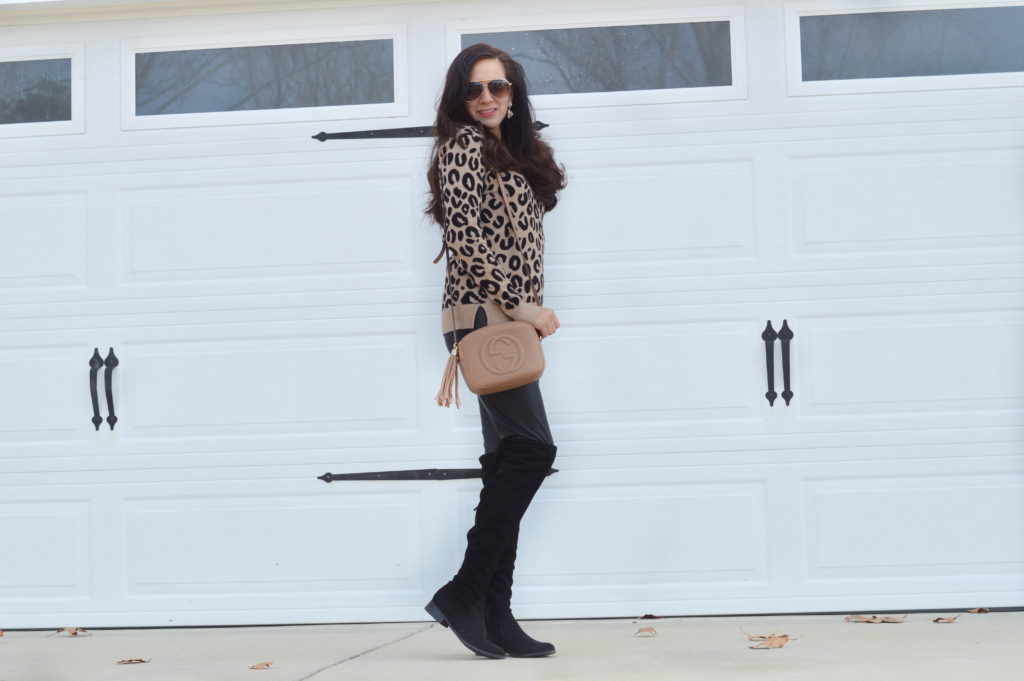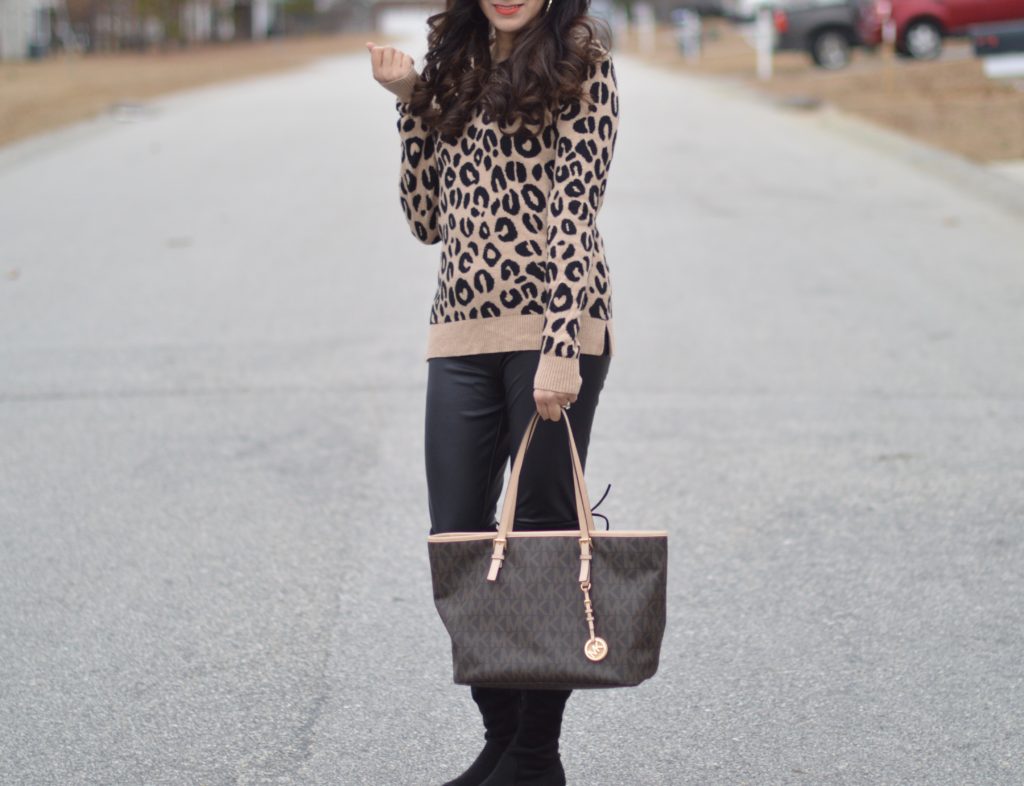 Leopard Sweater // Faux Leather Pants // OTK Boots
One of my current favorite items in my closet is this leopard cozy sweater!  This sweater comes in three different colors, it is so trendy and there are so many ways you can wear it.  The best part is that you can buy this sweater for only $13.98.  I am wearing a size Medium.  With winter coming in full force I am very much into wearing more cozy sweaters and hibernating.  In this post, I am linking this sweater along with other cozy sweaters that I am crushing on.  Check them out down below!
Fun Fact!
These blog pictures are actually from two different days.  The picture with the street background is from New Year's Eve.  My husband tried to help me with taking photos but It was freezing outside.  He kept shaking and he couldn't get a clear shot so I decided to attempt this outfit shot again the next morning.  So, the pictures with the white garage backdrop are from New Year's Day.  I took those with my remote, it was still frigid but I was determined to get more clearer shots!  Shooting in the winter is the worst!!
Back to Work
So it is the first week of the year!  I am back at work and believe me, I am working hard! My goal is to post on my blog at least twice a week (That's on Monday- Friday). Hopefully I can stick to the plan.  With my crazy life, who knows!  Yesterday morning I prepared for a unit run in 16 degree weather.  Last night it snowed!  It's the first snow fall of the year and the first snow fall I've seen in North Carolina!
How is your first week going?  Do you have any exciting plans for the weekend or month?  Enjoy the rest of the week!
Sincerely,


Shop the Post