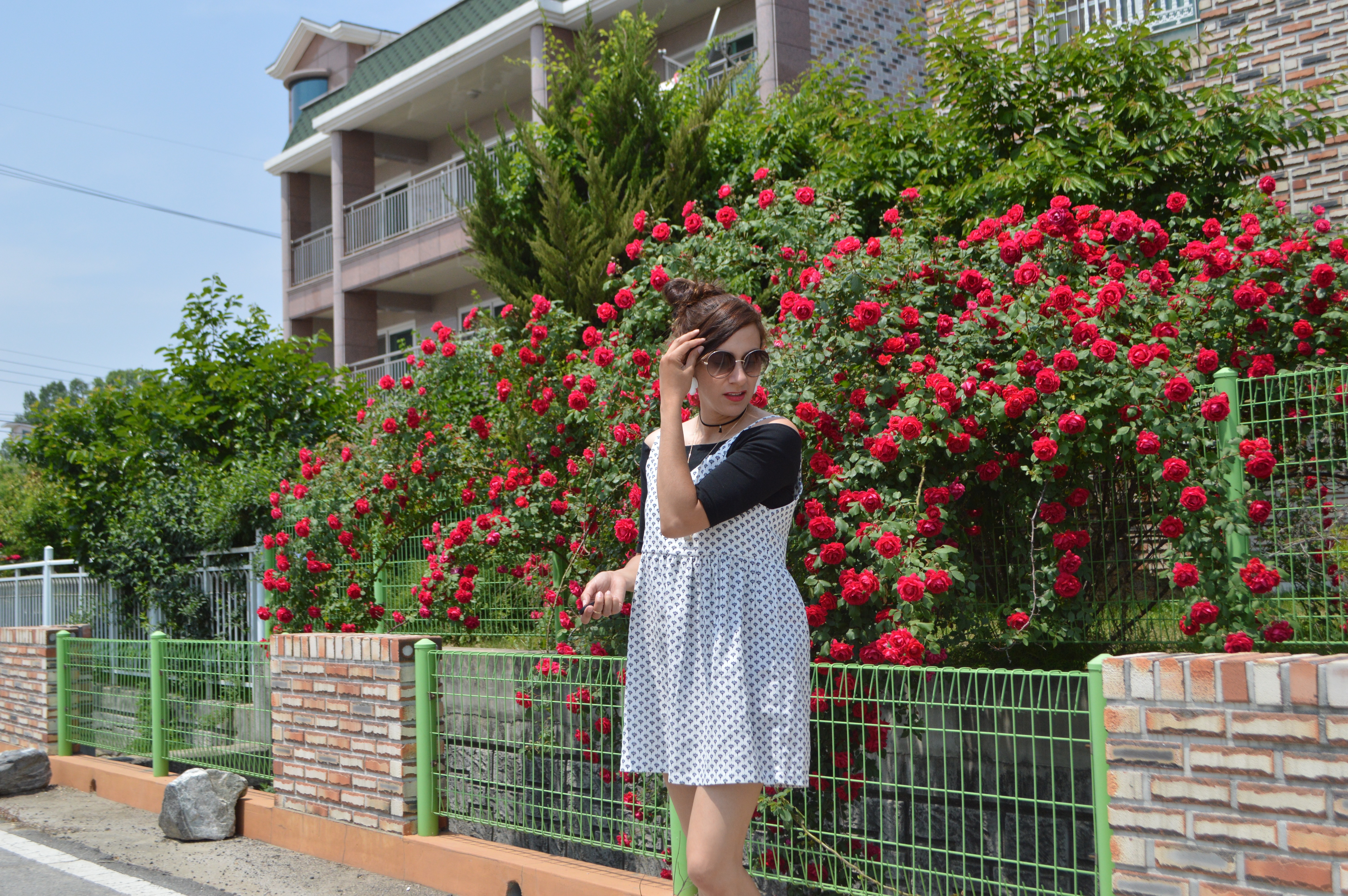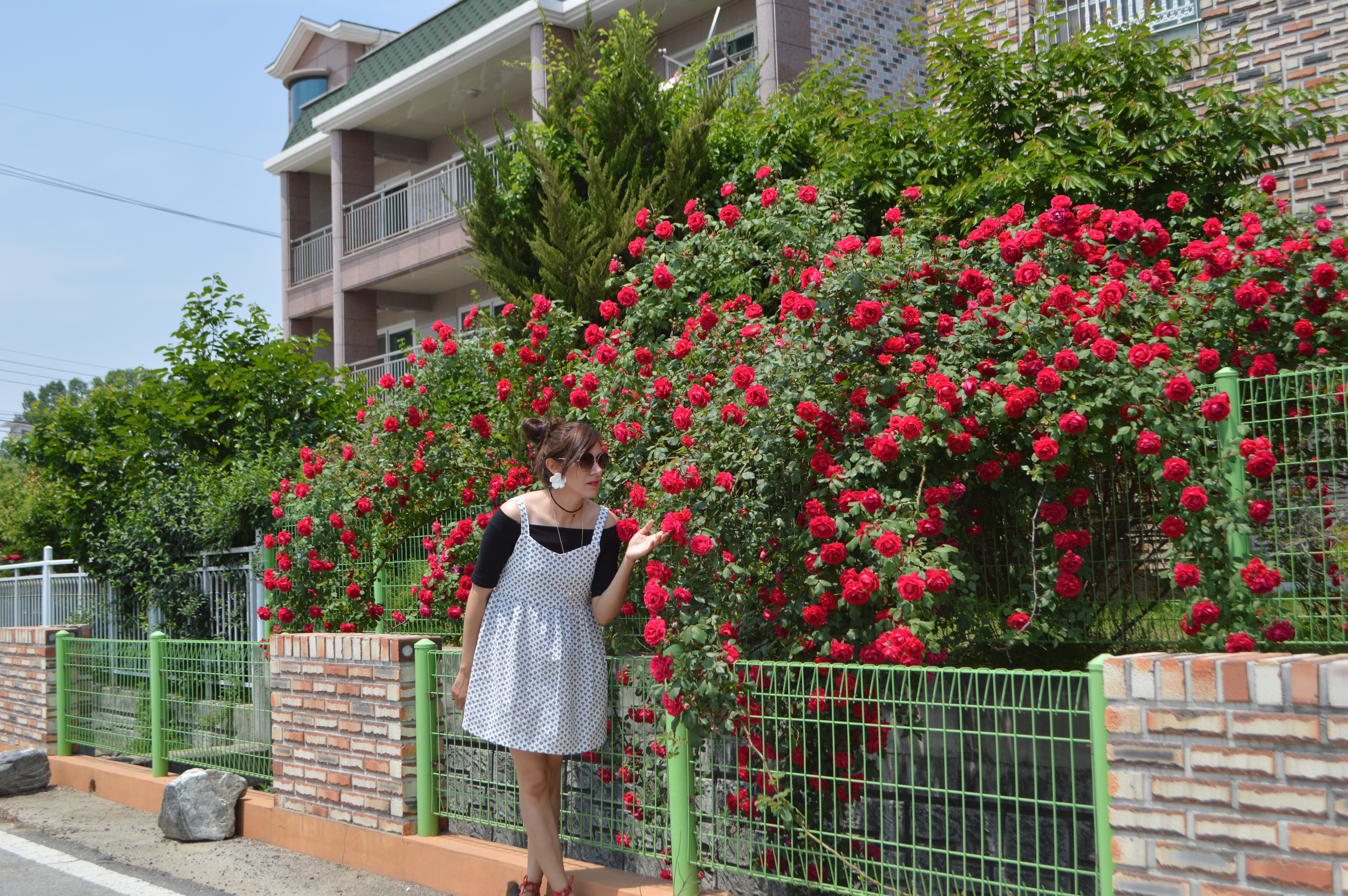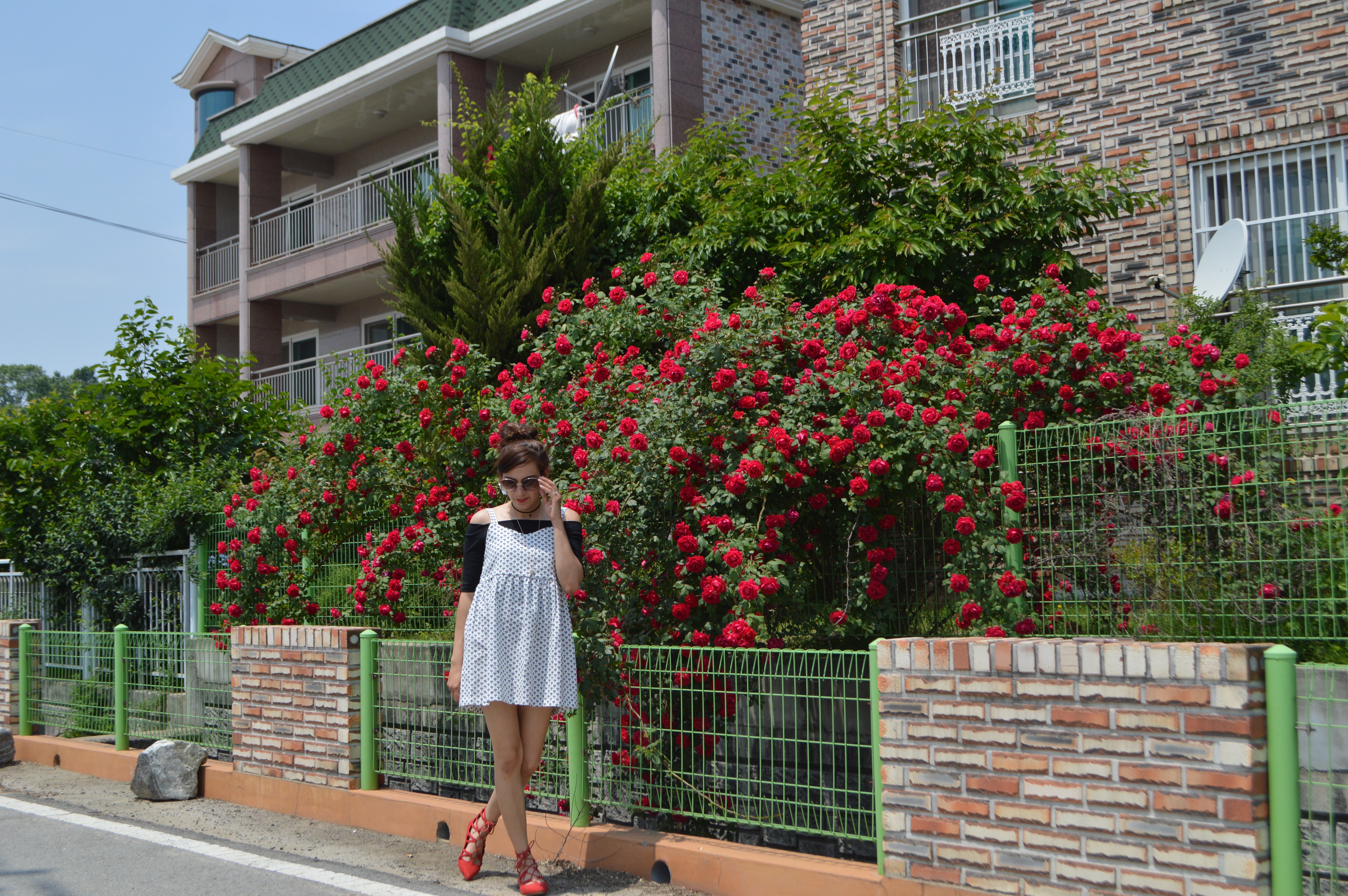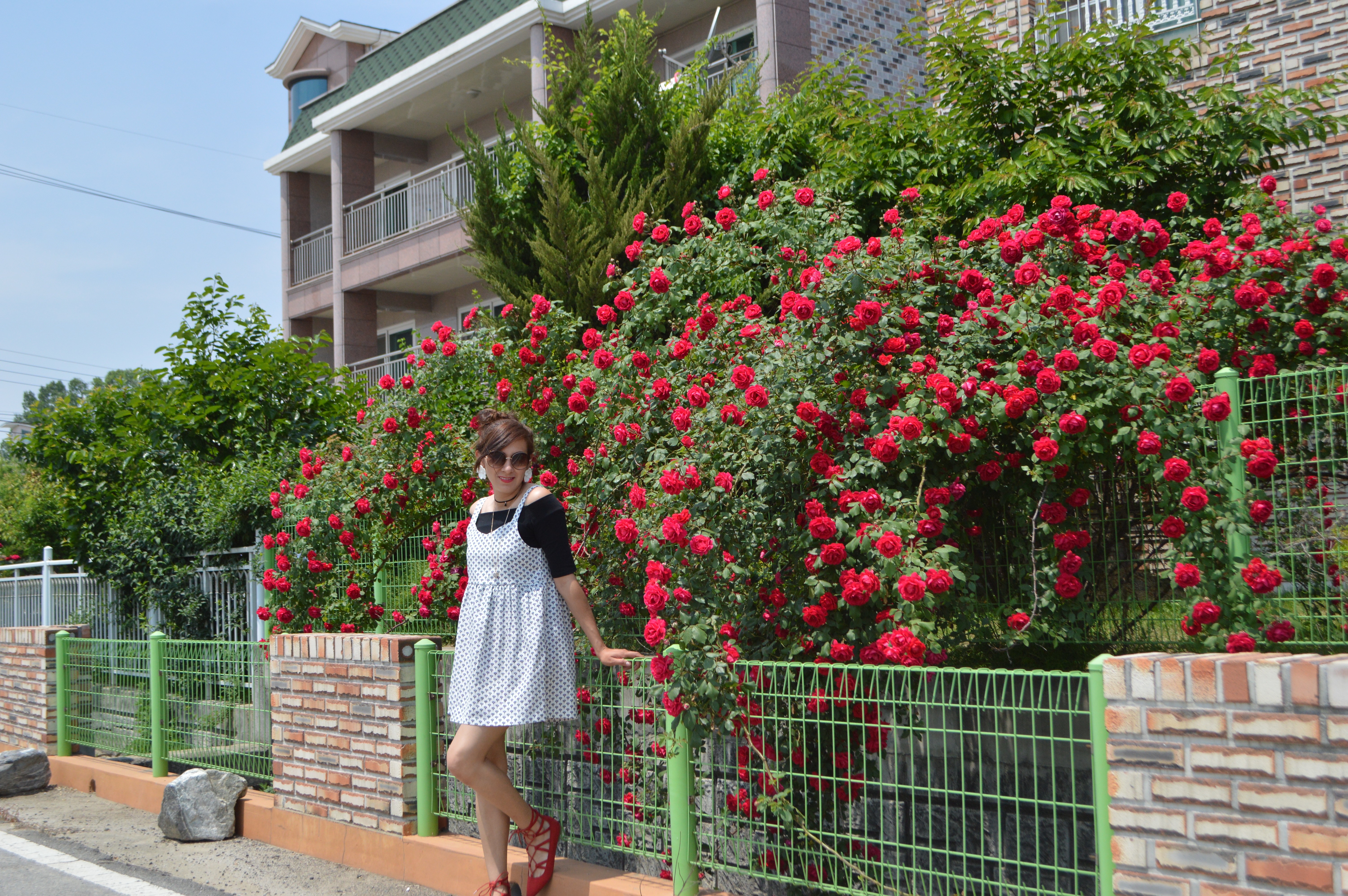 Nordstrom Denim Dress| Geranium Studs BaubleBar Earrings|My Fav Choker Baublebar|
Happy Tuesday Darlings!
The roses are blooming, spring is coming to an end and summer is near!  In this post, I am introducing a little Korean style mixed in with the 1990's.  I believe the choker that I am wearing really give this outfit a 90's appearance.  I went shopping in one of the stores here in Korea and I found this cute dress. I love the patterned on it. I am also rocking my favorite off the shoulder top. The red flats go perfect with the black and white. I went with my Bauble Bar Flower earring with this outfit and lastly I am wearing my new favorite sunnies, which I got for an inexpensive price.  I provided links to similar dresses and items.  My new sunnies are my favorite for the summer, link is provided just click on the picture.
I had the craziest busy week but now things are going to slow down for a couple of weeks right before it picks up again.
accessories of the season!
Dressing up is my favorite past time activity
-Brandi Kimberly