Dressing in My 20's

Dressing in my 30's Pops of Color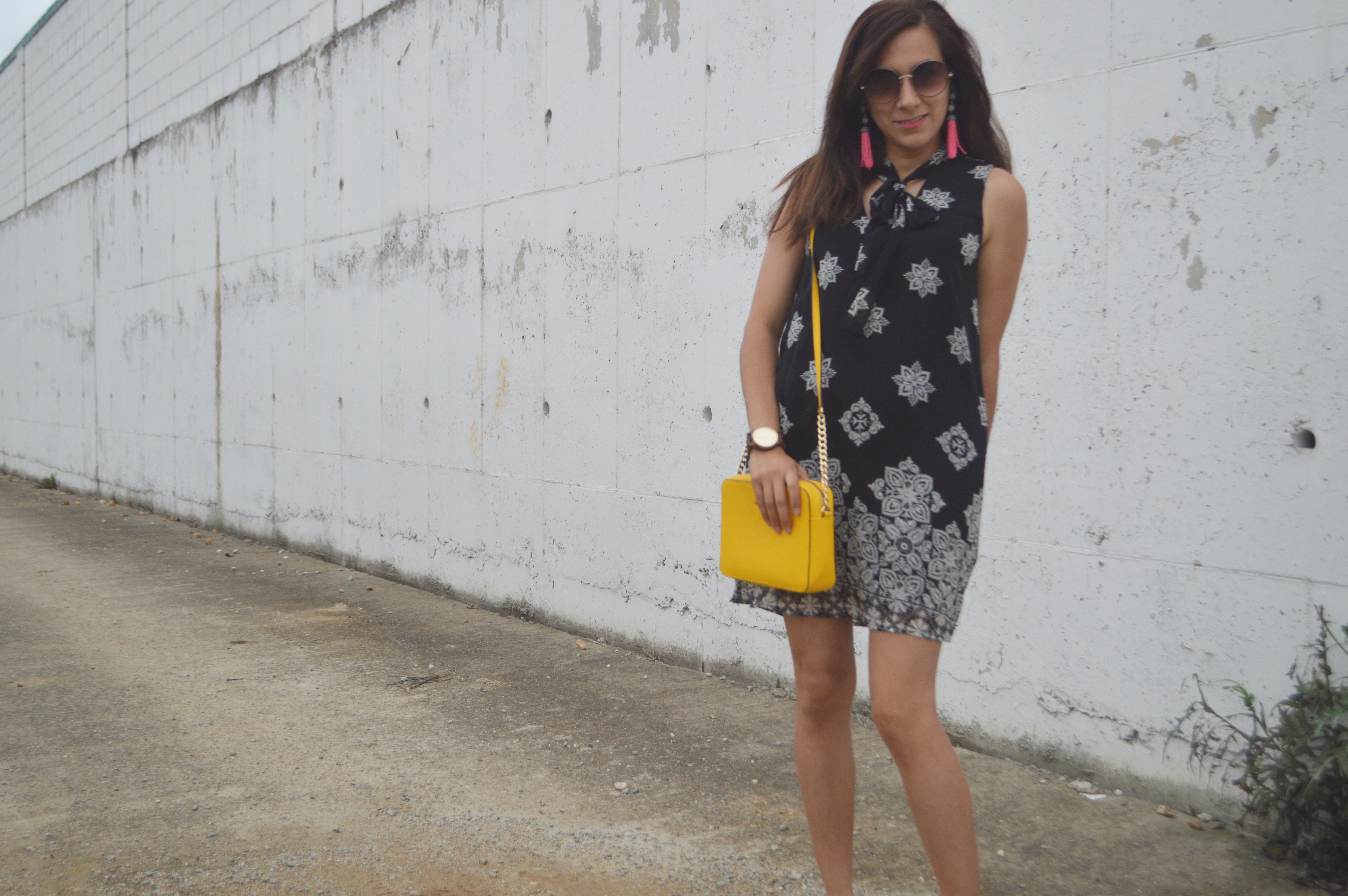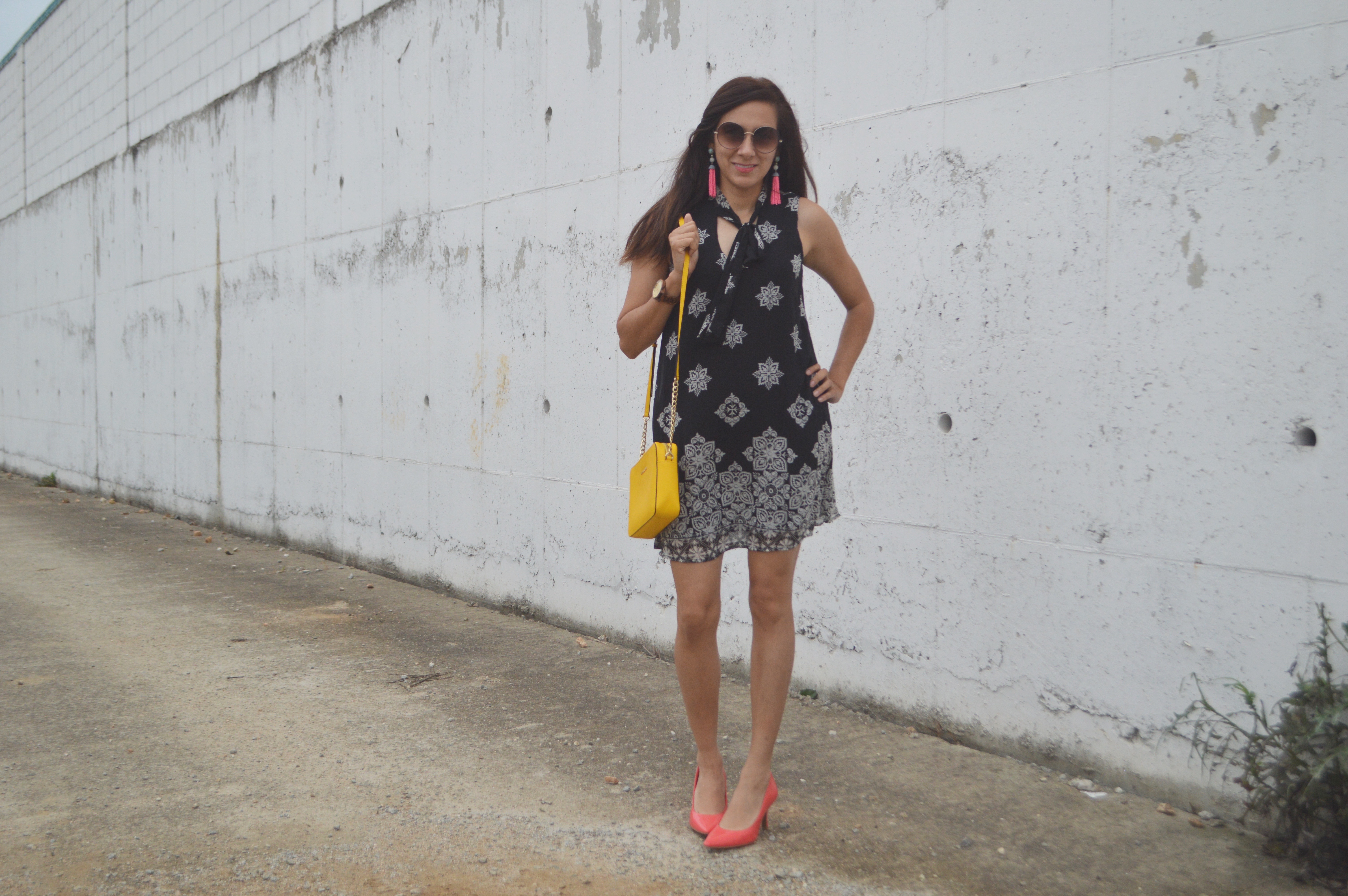 Floral Print Dress Nordstrom | Off The Shoulder Black Dress Nordstrom | Racer Back Shit Dress  | Hot Pink Heels | Yellow Purse Nordstrom| piñata tassel earrings
Hello Darlings!
When I had turned 30 it really did not hit me that I was now living in a whole new era of my life until I turned 31. Suddenly I was shopping and asking myself if the things that I wanted to buy were age appropriate? What is age appropriate? How do you dress in your 30's and should there be a difference? What would a 30-year-old wear anyway?  I'll show you with some Pops of Color!
This is the topic that I want to discuss with my readers who are in their 30's, and the women who are about to be in their 30's.
The answer is yes! There should be a difference from the way you dressed in your 20's and the way you dress in your 30's. However, the difference can be very subtle. There doesn't need to be a drastic change in the things you wear. Once you hit your 30's, you will find yourself asking the same question as I did, "Is this age appropriate?" Lets face it, when you were in your 20's you can wear just about anything and not think twice about it.   Realize that you have probably asked yourself this same question before. You might have asked it when you left your teen years and hit your 20's. I truly believe that the term "age appropriate" does not apply to everyone the same way. There is no standard across the board. What you really should be asking yourself is, "Does this look good on me?" You should be looking for are outfits that complement you in your new era. If you can still pull off those really short tight skirts and those graphic tee then more power to you; rock them! As long as the outfit is flattering and it fits your sense of style in a tasteful way then that is how you should dress in your 30's.
Like I said, your personal style changes should be very subtle from your 20's to your 30's. Here are my personal style changes:
I stopped wearing graphic tees especially if they have some kind of juvenile picture or wording on them.
I don't wear holes on my jeans, no matter how cool I think they look. I just don't think they suit me at all.
I don't go for very short & very tight skirts/dresses anymore. That look doesn't suit me like it used to. If I do wear a short skirt or dress I would wear them with flats and not heels.
I don't wear super high heels anymore. I don't like my feet to hurt and I don't know how I did it before. I was a trooper!
I used to always get so glammed up in glitter but I haven't done that in such a long time. I still like glitter but I guess I am more particular of the occasion I wear it on. I used to wear glitter no matter what the occasion was.
I used to wear so many bows, headpieces and headbands but I have toned that down a lot. I still love them but it is hard to find ones that suit me on different occasion. I guess it is because I don't go out to parties as much anymore.
As I get older, I find that I have more of an expensive taste in clothes! Is anyone else experiencing that too?!? Remember the next time you shop don't ask yourself "is this age appropriate?" Ask yourself "is this tasteful and does it look good on me?" and that is how you are going to find your new style in your 30's.
I provided links to dresses I am crushing on and similar items for this pop of color look!
Dress to Look You Best
-Brandi Kimberly