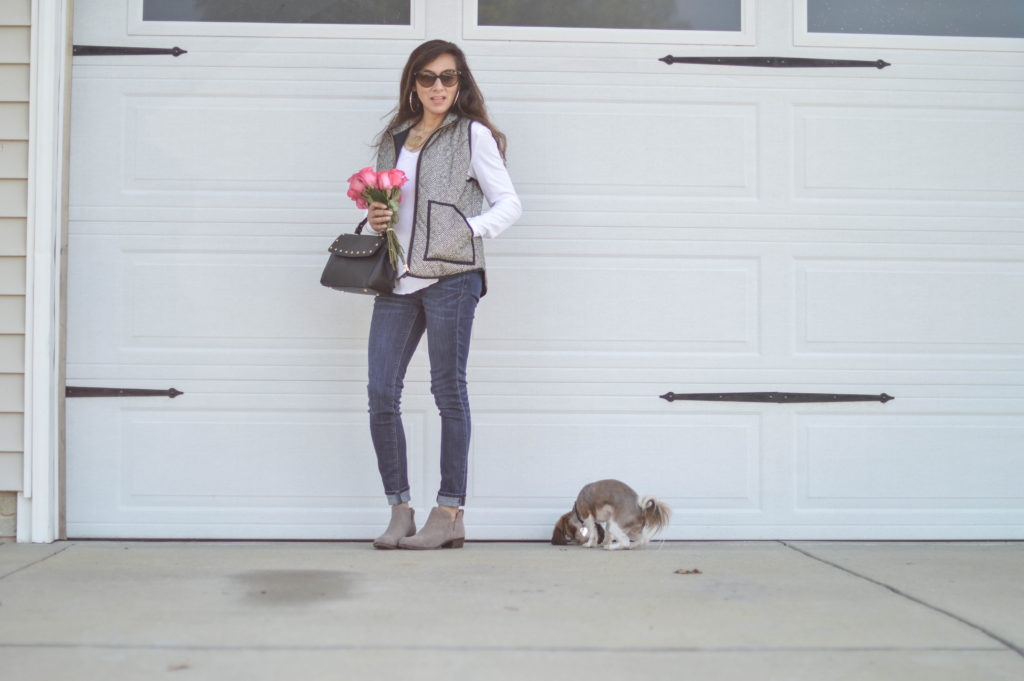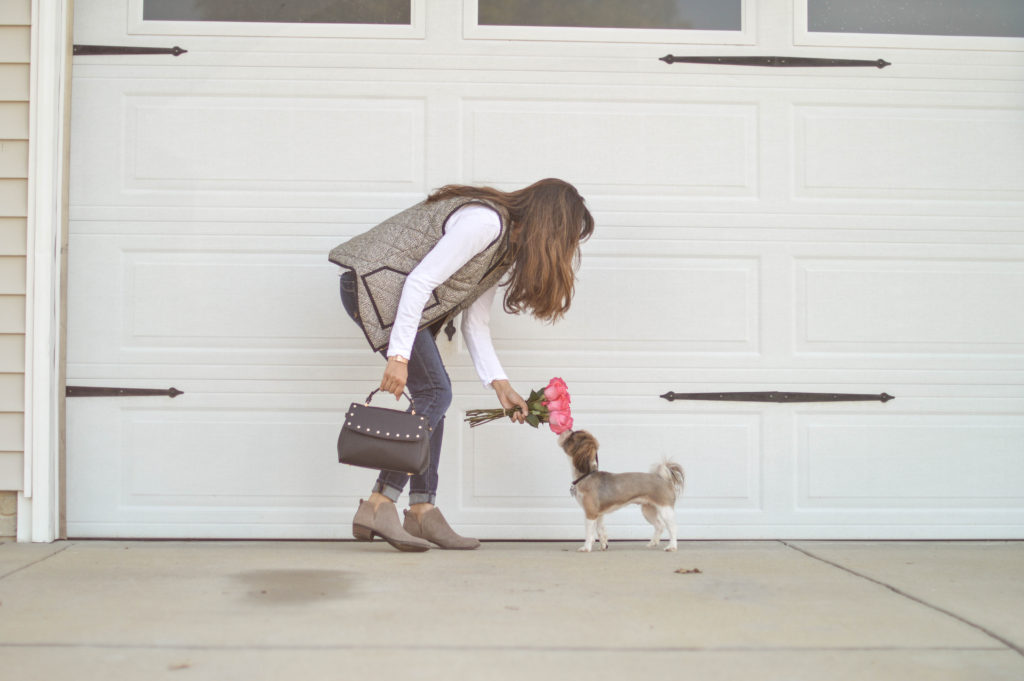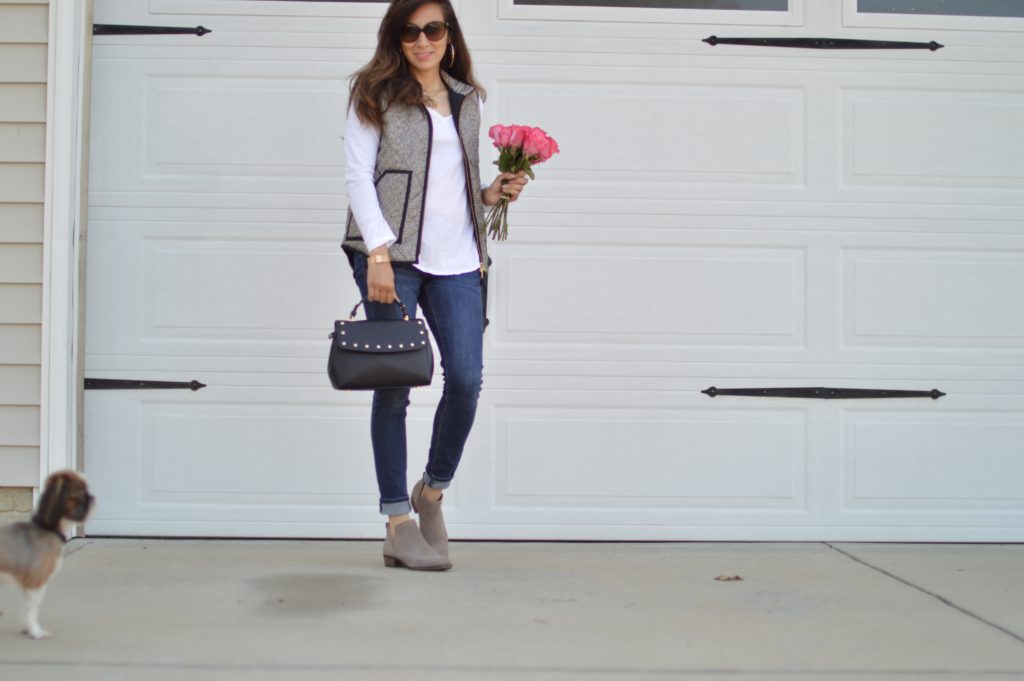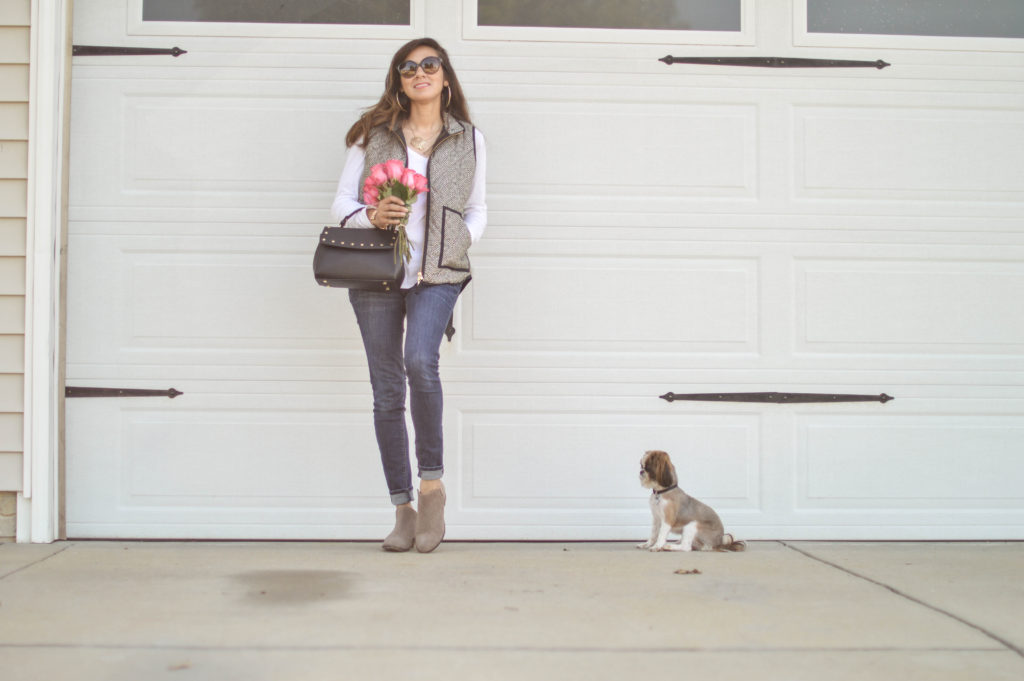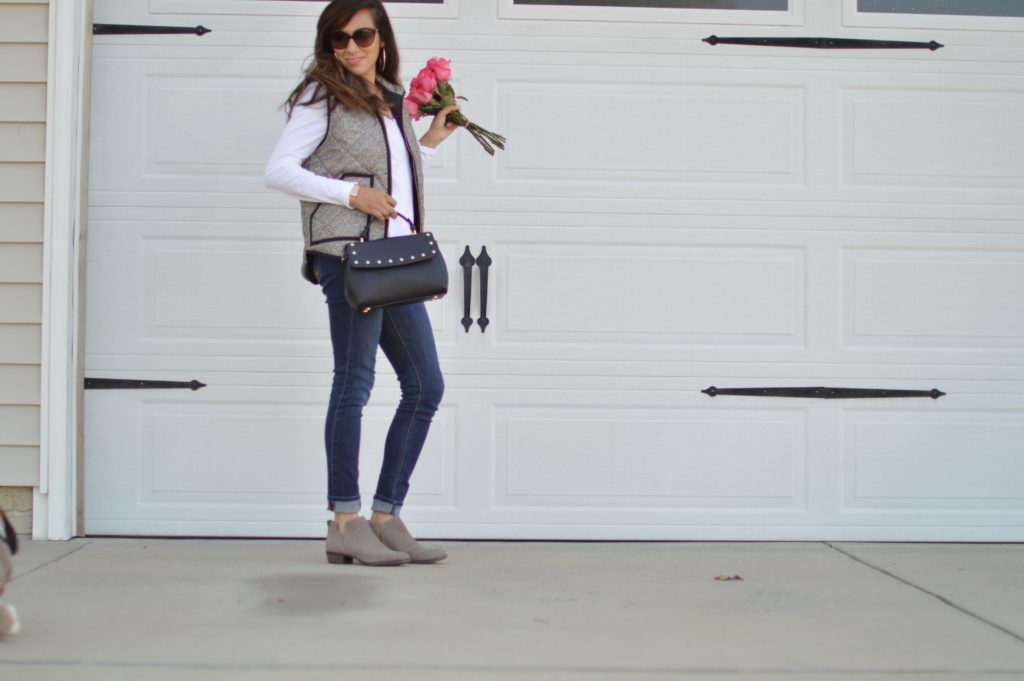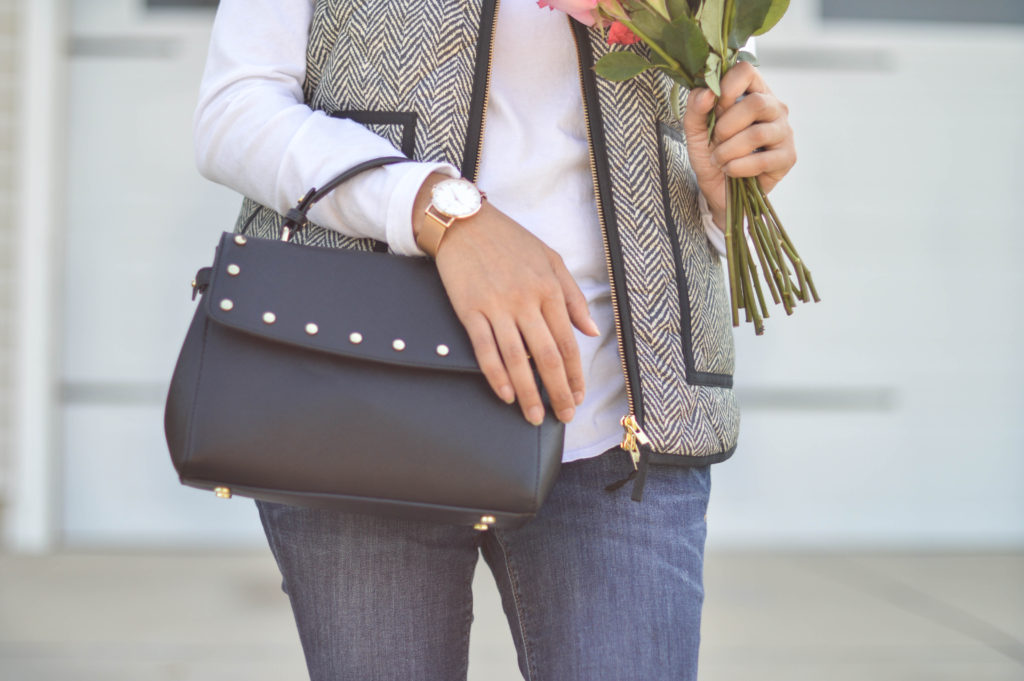 Herringbone Vest from JCrew
Happy Weekend! September is here and I am showing some more fall trends by introducing this herringbone vest! I am in-love so expect to see this vest all season long! I simply adore the herringbone pattern; it's such a classic look! This vest is versatile which means you can wear this vest with so many different outfits. It is definitely a staple and a fall must-have!
Another reason why I adore this vest so much is because it has cute little pockets that I can use! It is also very cozy and it will keep me warm. Vests are so stylish!
Life Update
It is yet another crazy week for me! I got promoted on Thursday! I am the new SSG in the U.S. Army!!! Now that I have made it this far, I must complete some Army online training so I can quickly request to get the next phase of my career out of the way before my first look at promotion in two years!
I am also reading a recommend book from my of my favorite bloggers- Catlin from Southern Curls and Pearls. The book is called "The life-changing magic of tidying up" by marie kondo. I will let you know how I like it once I am done reading it!
If you guys have anything you would like me to blog about please comment below. I want to know what you guys want to see more of! I would love to hear all of your suggestions.
xoxo


Shop the Post