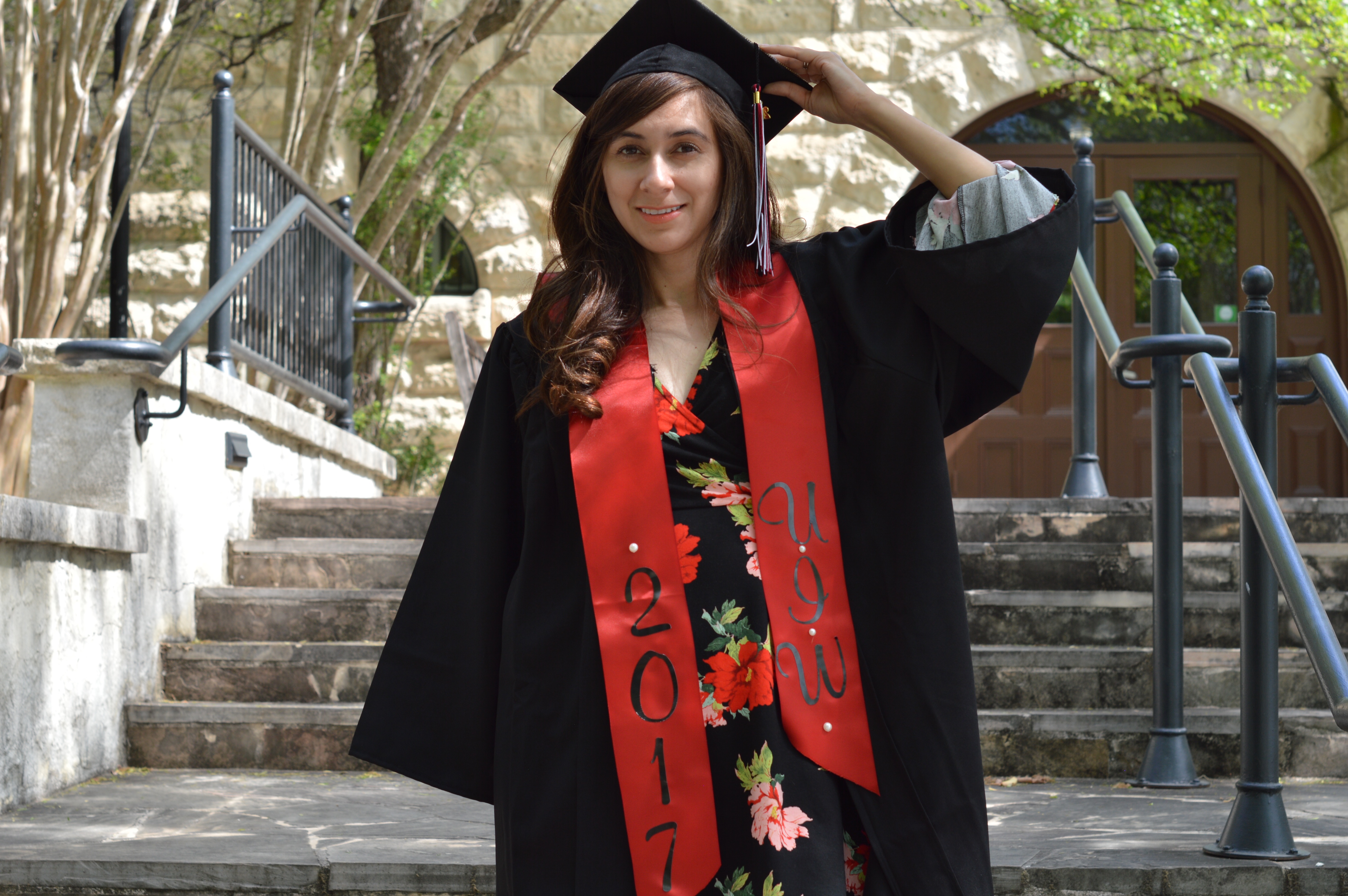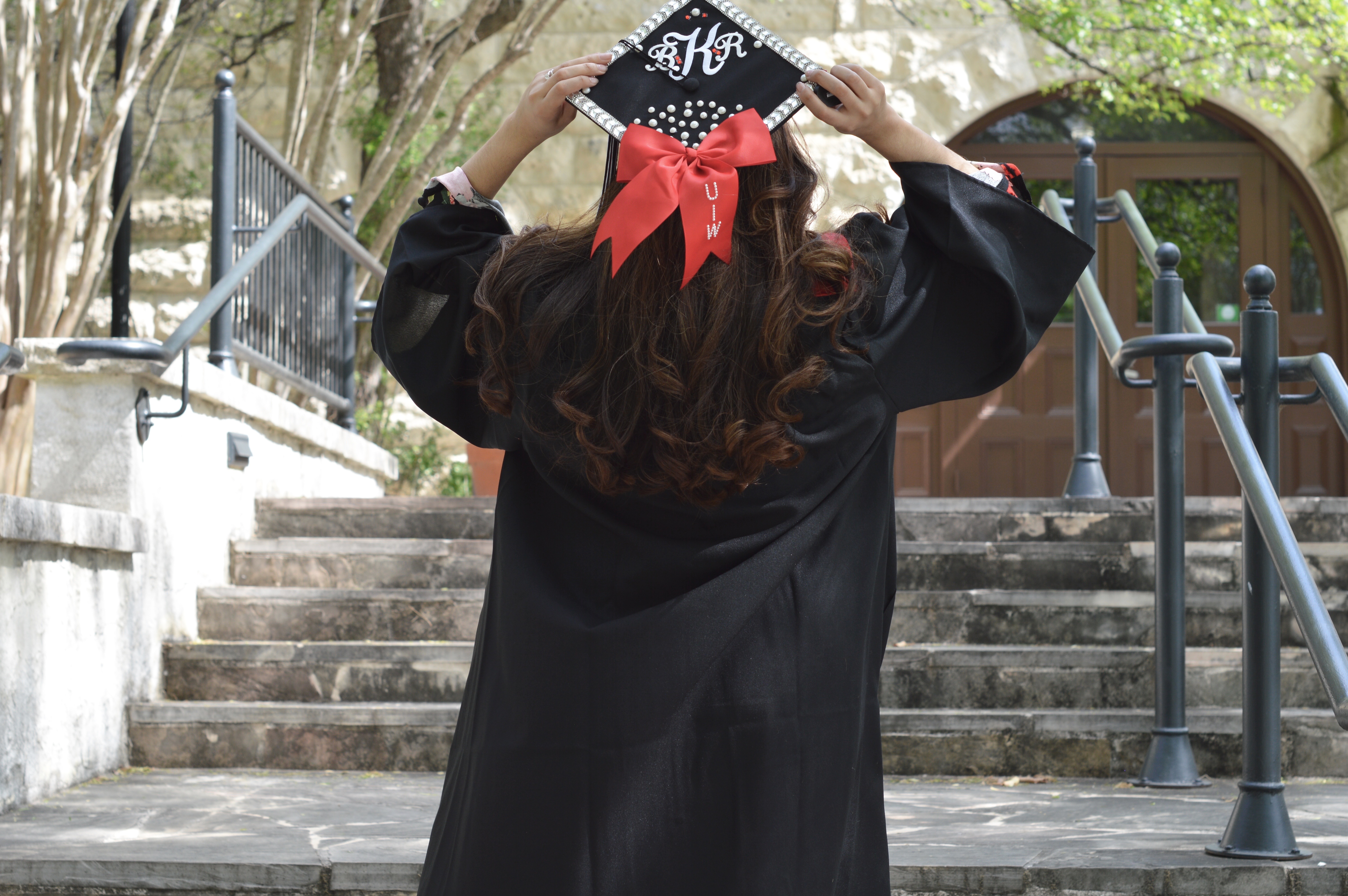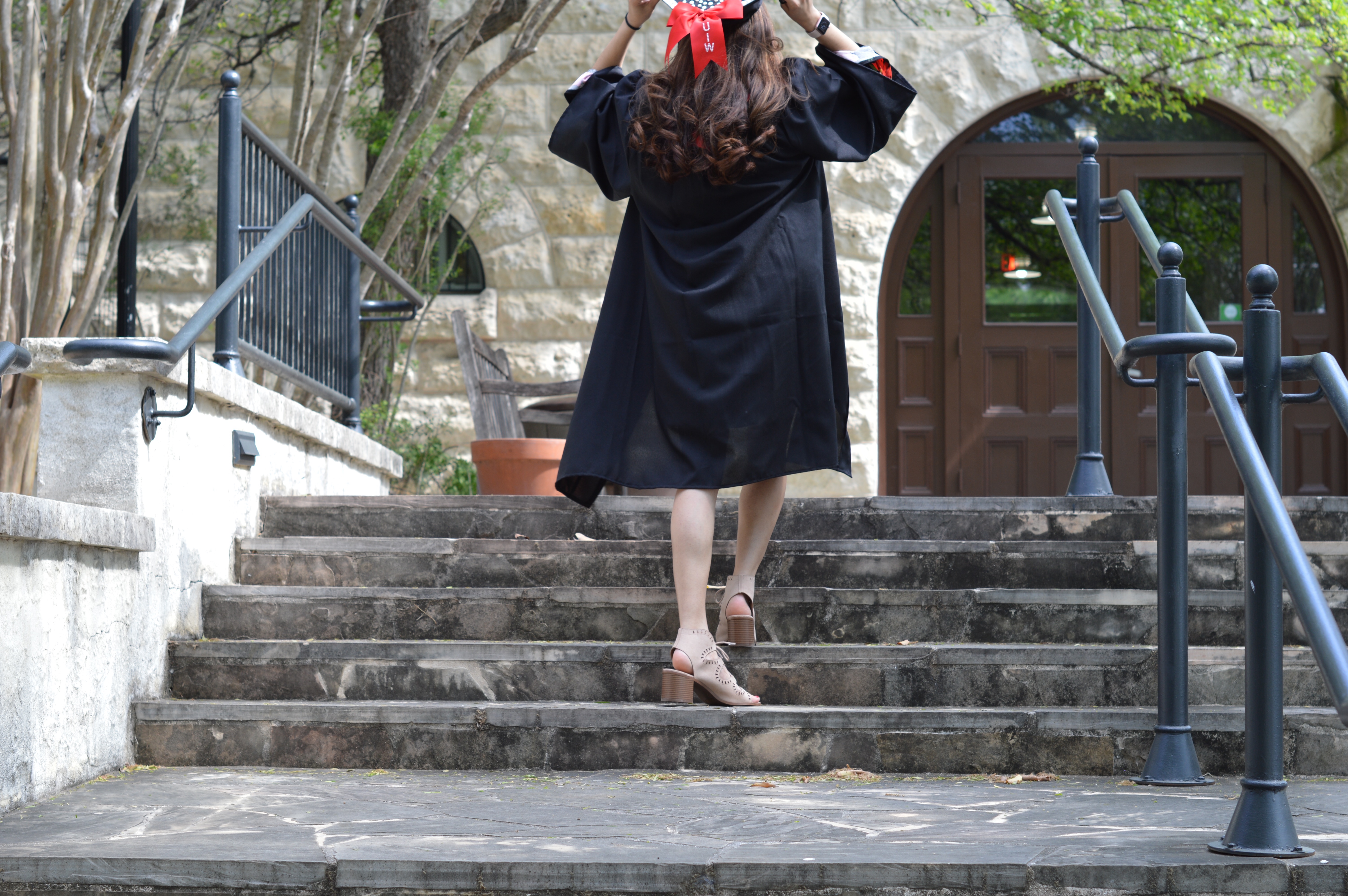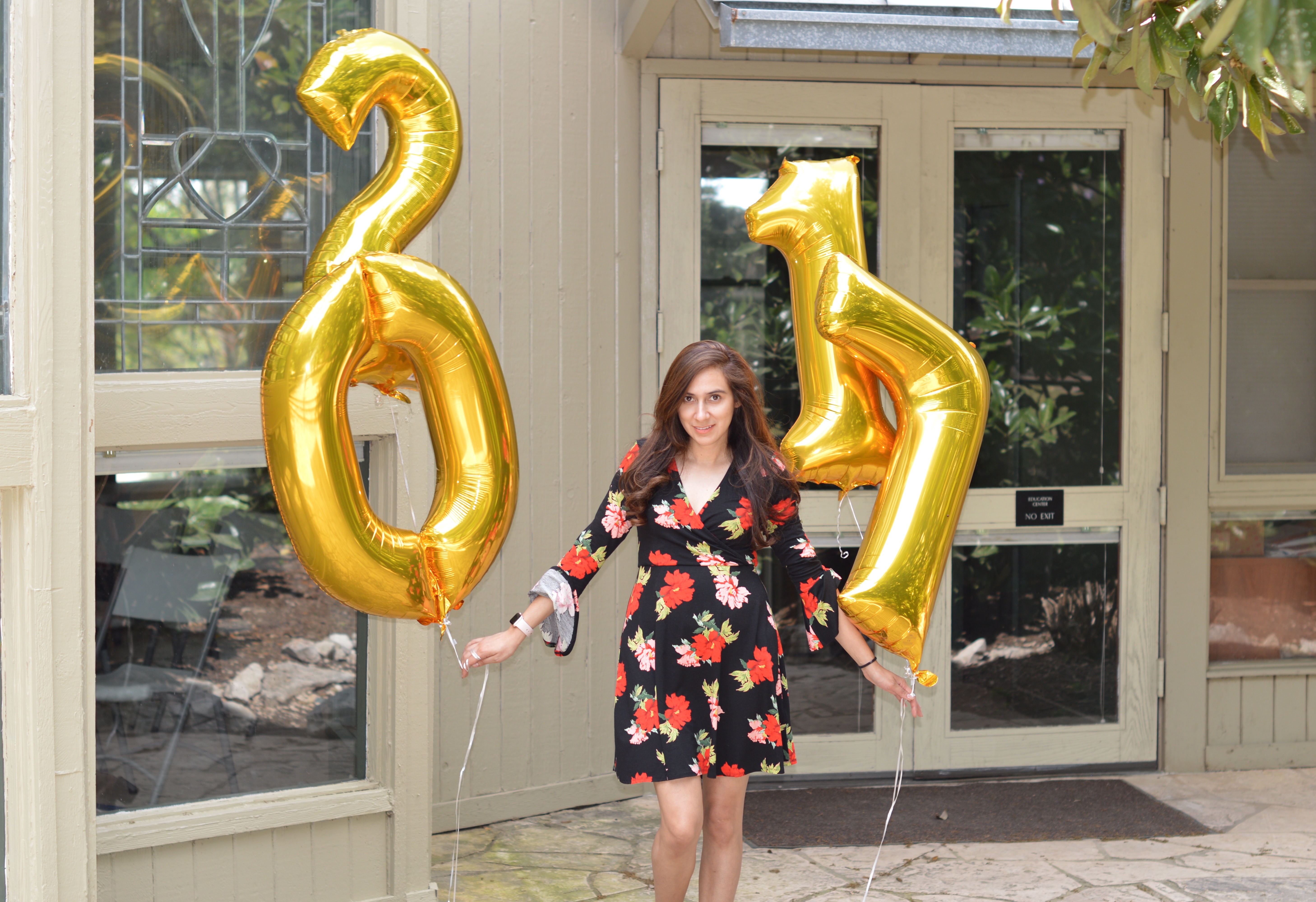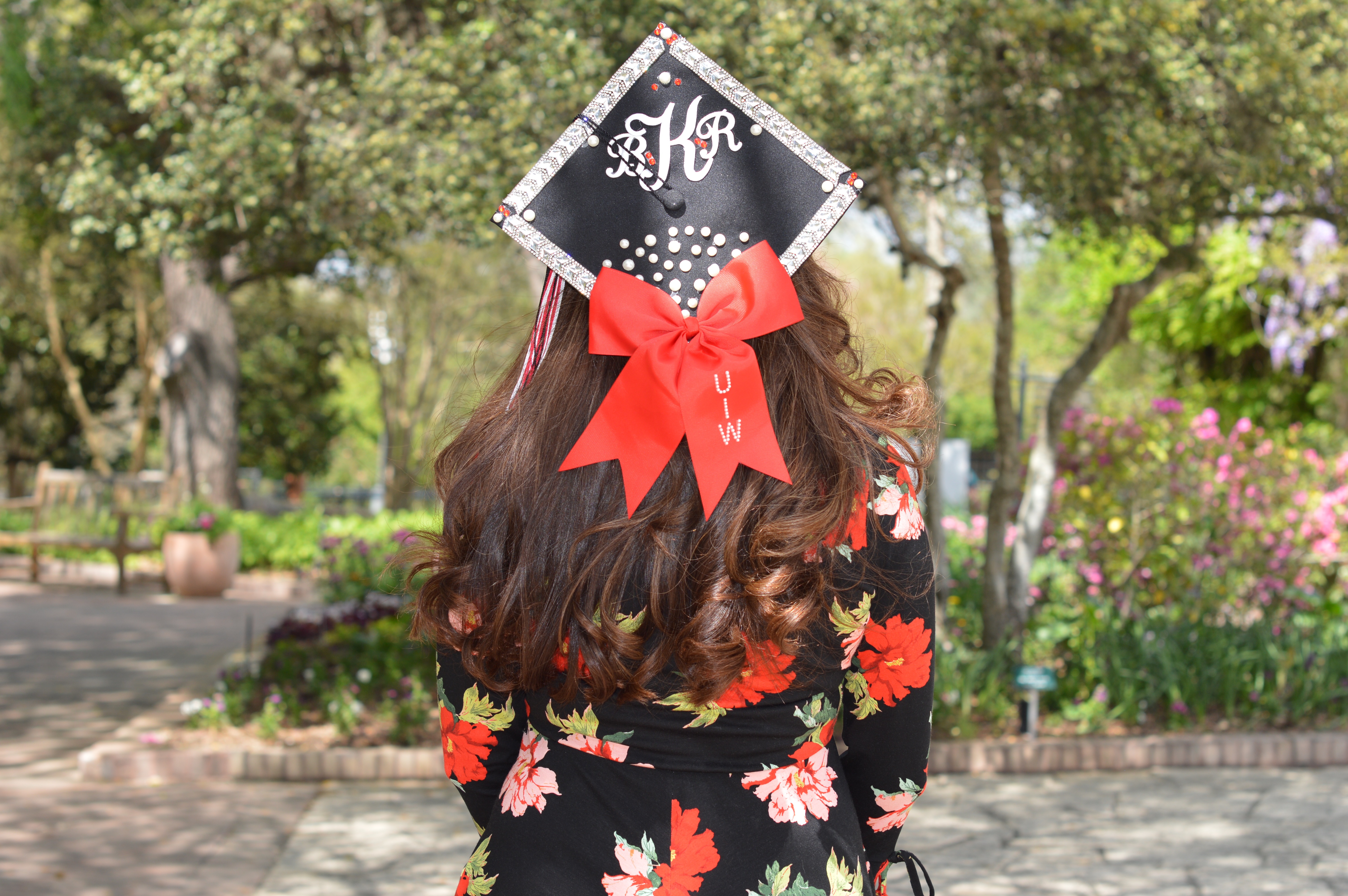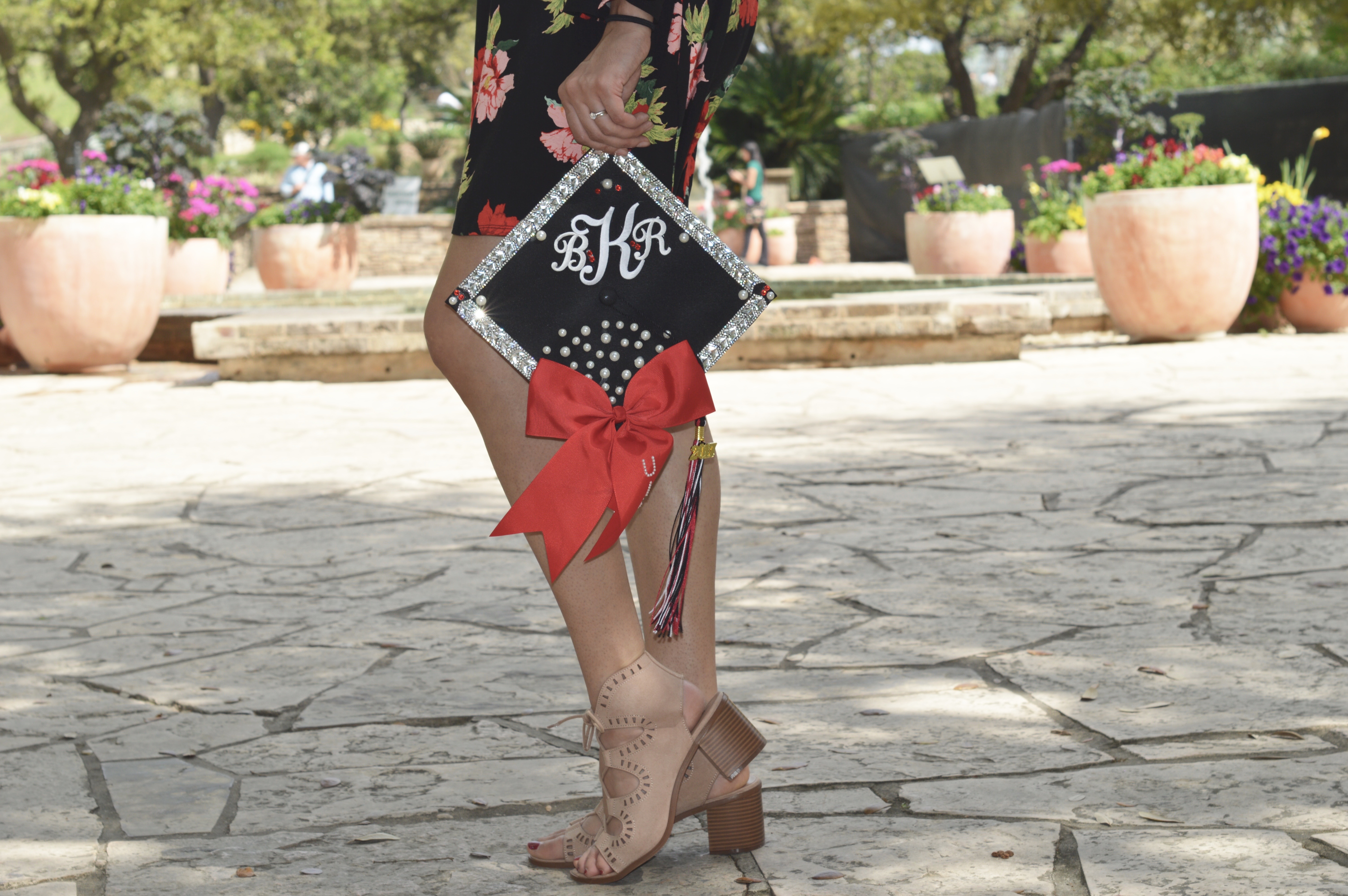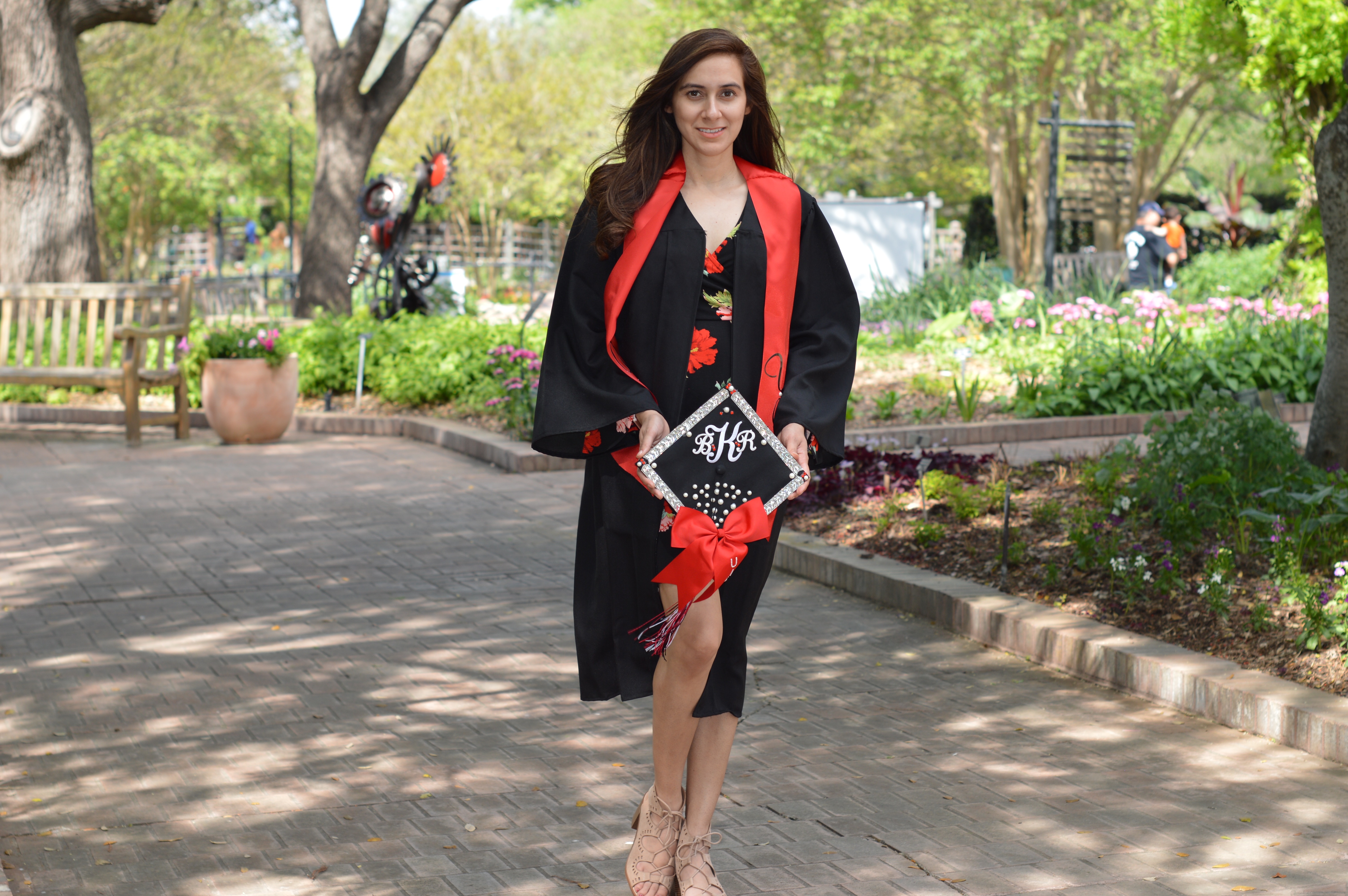 I recently graduated from the UIW- University of the Incarnate Word and today I am going to share with you ideas of what to wear with your cap and gown!  But First, a little back story.
Before Graduating UIW
Those who know me, knows that my life story is a little unorthodox.  Naturally, I am traditional and would have chosen the road that everyone thinks they are supposed to be on. This life choose me! Don't get me wrong, I've made my choices; I slacked off, I worked hard, I put in effort or I didn't put in effort at all. I choose to be an adult early in my life not knowing what all of that entailed.  All of the sequence of events in my life was because of my choices however, I am living the life God had intended for me.
In high school I struggled in every aspect but I graduated with my High School Diploma! Next, I became a mother at 19 years old, making me a single mom for most of my son's life.  At 22, I was a struggling college student and I worked at Sonic Drive-In so I can get an education and support my son. In 2007, I fought to find a good paying job that would provide me experience and failed miserably. One time I laded a job as a sectary.  I had no experience.  The fire alarm company advertised that they were willing to train. They fired me within a week and it was because I did not catch on fast enough.  That crushed my confidence in my ability to find employment.
The Army
I knew were I wanted to be in life and it was time for me to buck up and try something more challenging.  At the time it was the last thing I would ever do but, I join the military for college opportunities and money, on top of providing for my son. The perks, I had travel opportunities with my first duty station in Germany and two deployments.  I had challenging opportunities when I dawned on my Drill Hat in 2013. The Army has given me so much and I have no regrets. I also met my husband!  Now, I have achieved my long-term goal in obtaining my BA in Business Management!  It may have been the long road, and it was harder for me than the next person to get where I am, but that did not stop me. I did not allow anyone or anything to deny me opportunities to succeed.
Setting Goals!
Today, I am a Sergeant in the Army by day and a Fashion Blogger by night. I have a 15-year-old son who amazes me every day. He is so smart! On top of that, I have my degree! I will get promoted this year, (insert fingers crossed emoji). I want to achieve so much more!
Setting goals is a healthy habit. I thrive off of it! In my New Year post, I talk about making a list of goals – HERE!
There is nothing more satisfying than going back to my list of goals and crossing off my accomplishments.
What to Wear with your Cap and Gown
My commencement ceremony is in May and I won't be able to make it. Unfortunately, I will be checking into my new duty station during that time.  I cannot wait to actually hold that piece of paper in my hands!
I looked at so many dresses to wear with my cap and gown. Below, I provided some ideas; May will come faster than you know it.
Currently Wearing
Originally, I was looking for a red dress or white since my cap and gown is black.  I've been obsessing over Topshop this spring and I found this black and red, floral dress. This dress is perfect! I suggest you go with colors that compliment your cap and gown color.
Lastly, these heels from Target are an exact replica of the BP heels at Nordstrom and around $10 cheaper. I have to say, I am loving them and cheaper is great!
About the Fit
Dress (38)
Mossimo Heels (8 1/2)
This blog post is a little long winded and if you read it all, thank you for your support! This personal accomplishment deserved a little back-story and I wanted to share with you guys that it doesn't stop here for me. I have many other goals; I would love to one day own my own business.
All and all, if you have dreams, goals, desires, I encourage you to explore it! Find out if it is what you really want. Don't be afraid to put yourself out there and if you get rejected, plan another route and try it again, "Adjust Fire" as we like to say.
Thanks for stopping by,
XoXo

Shop the Post