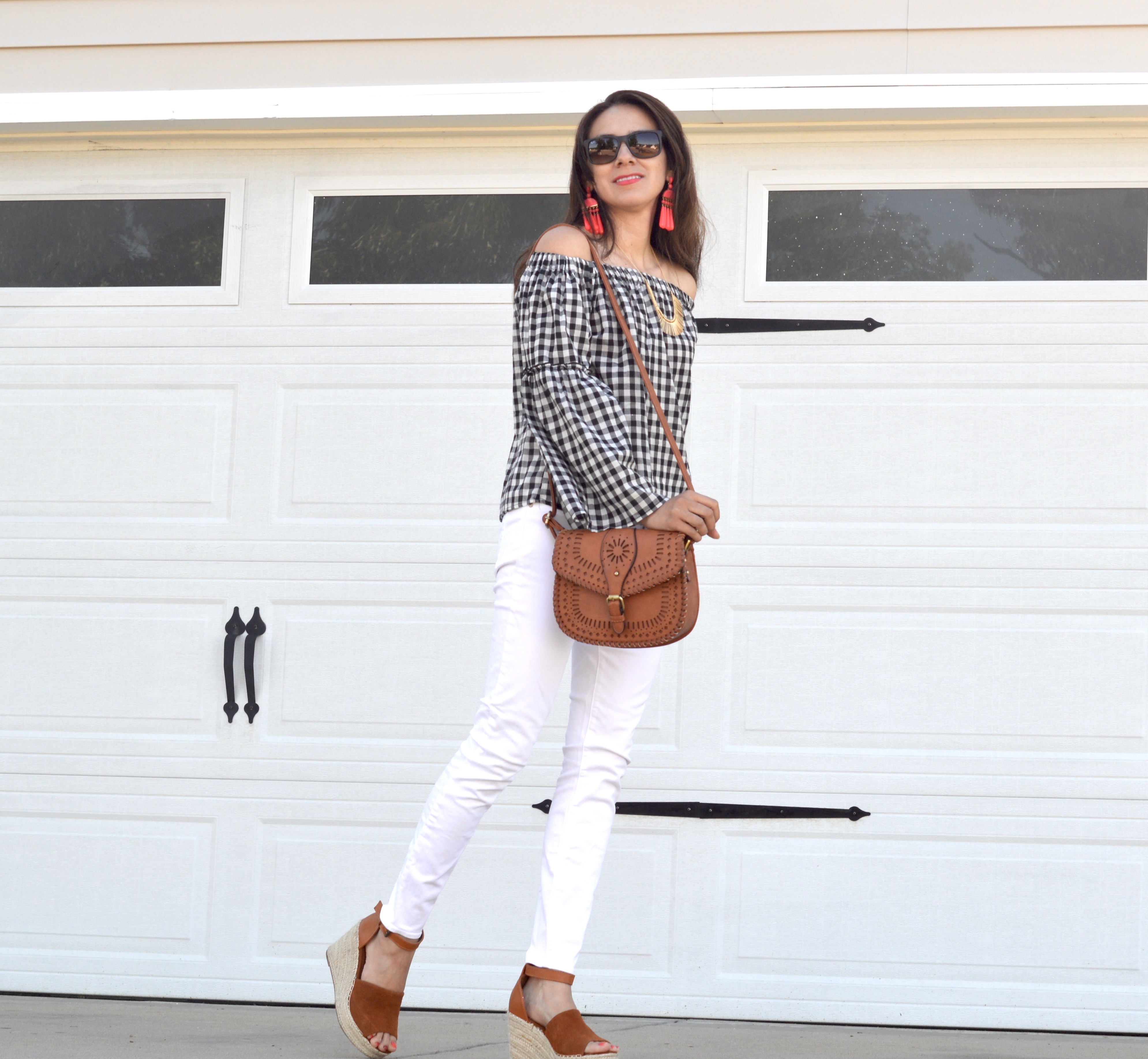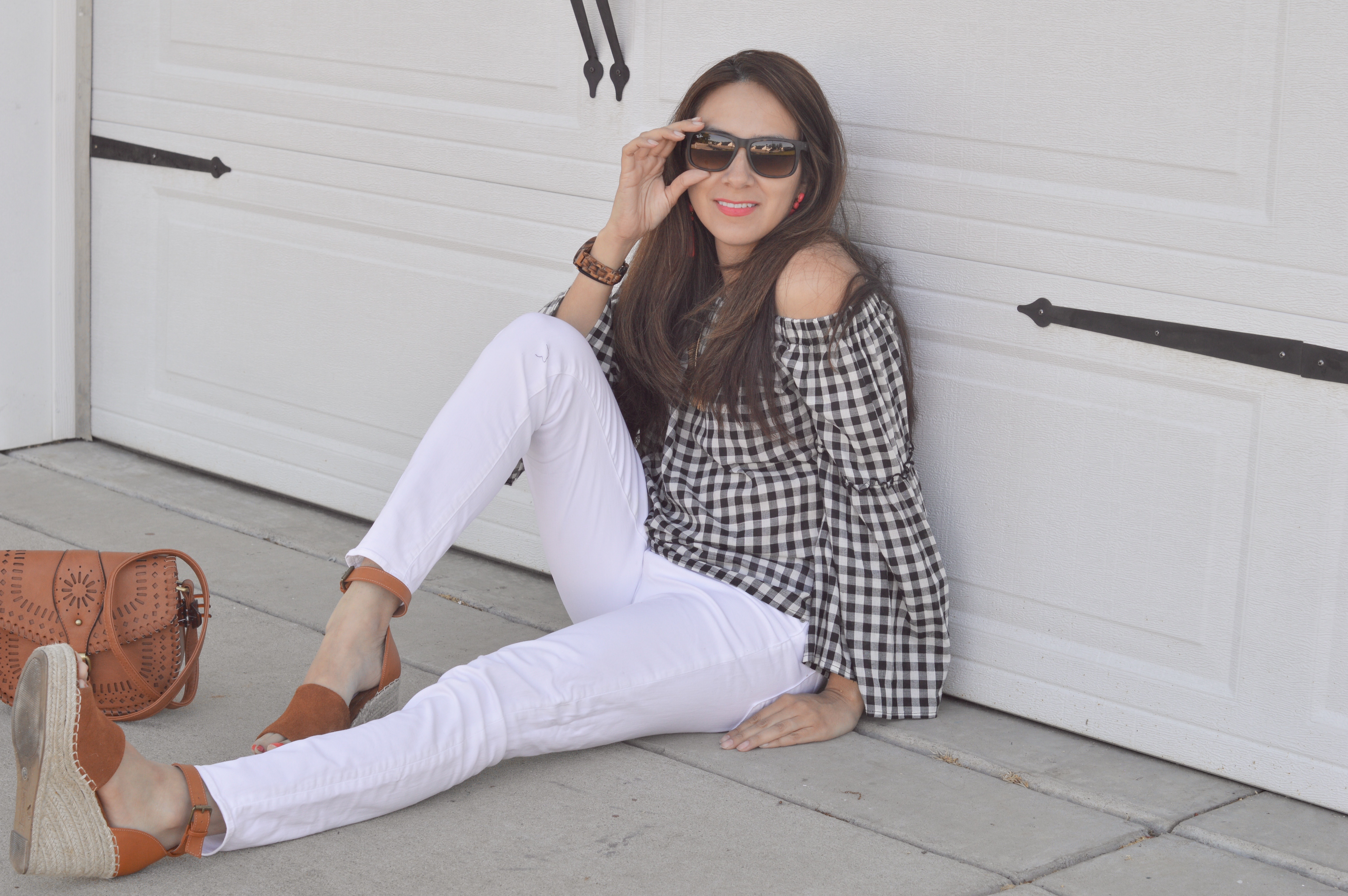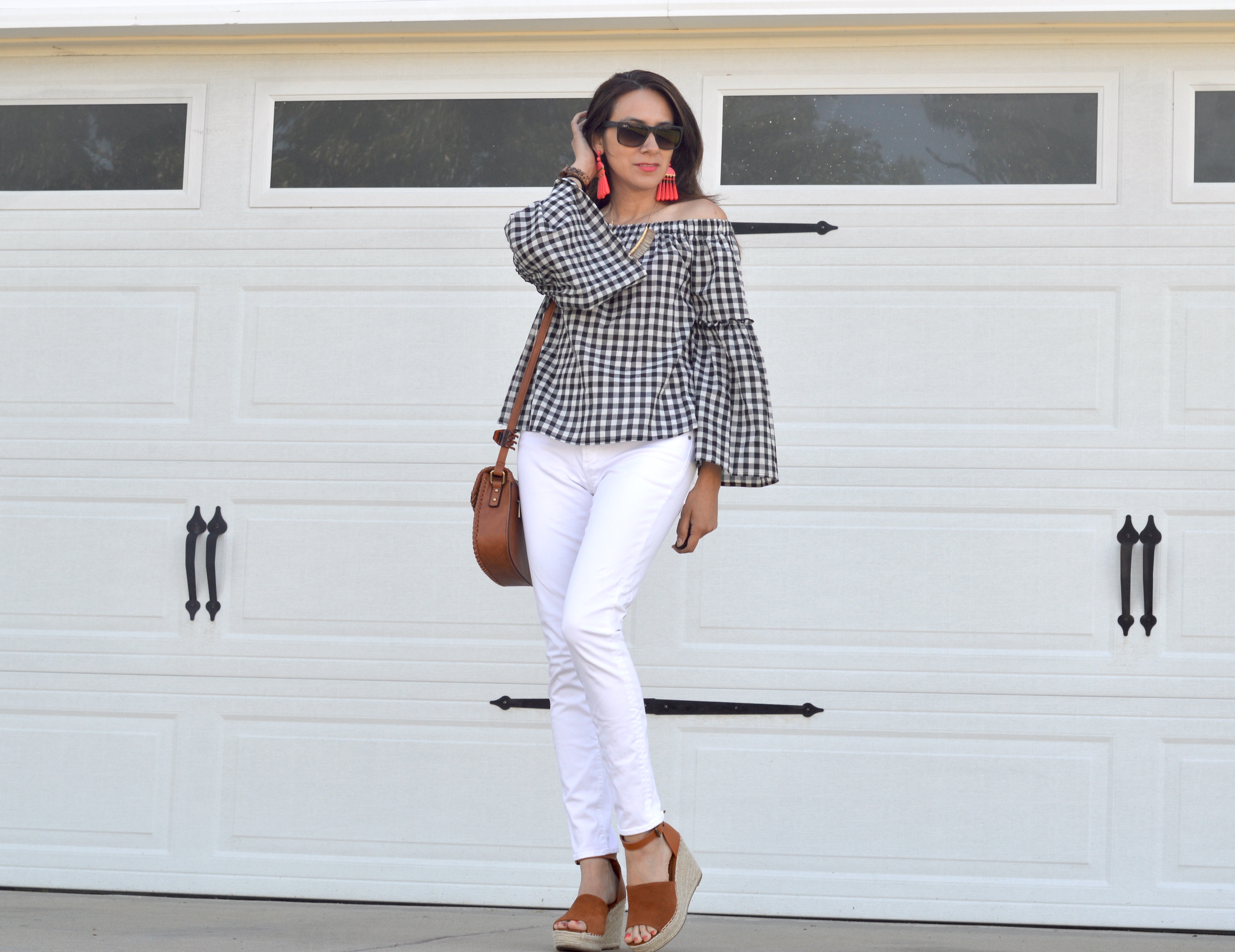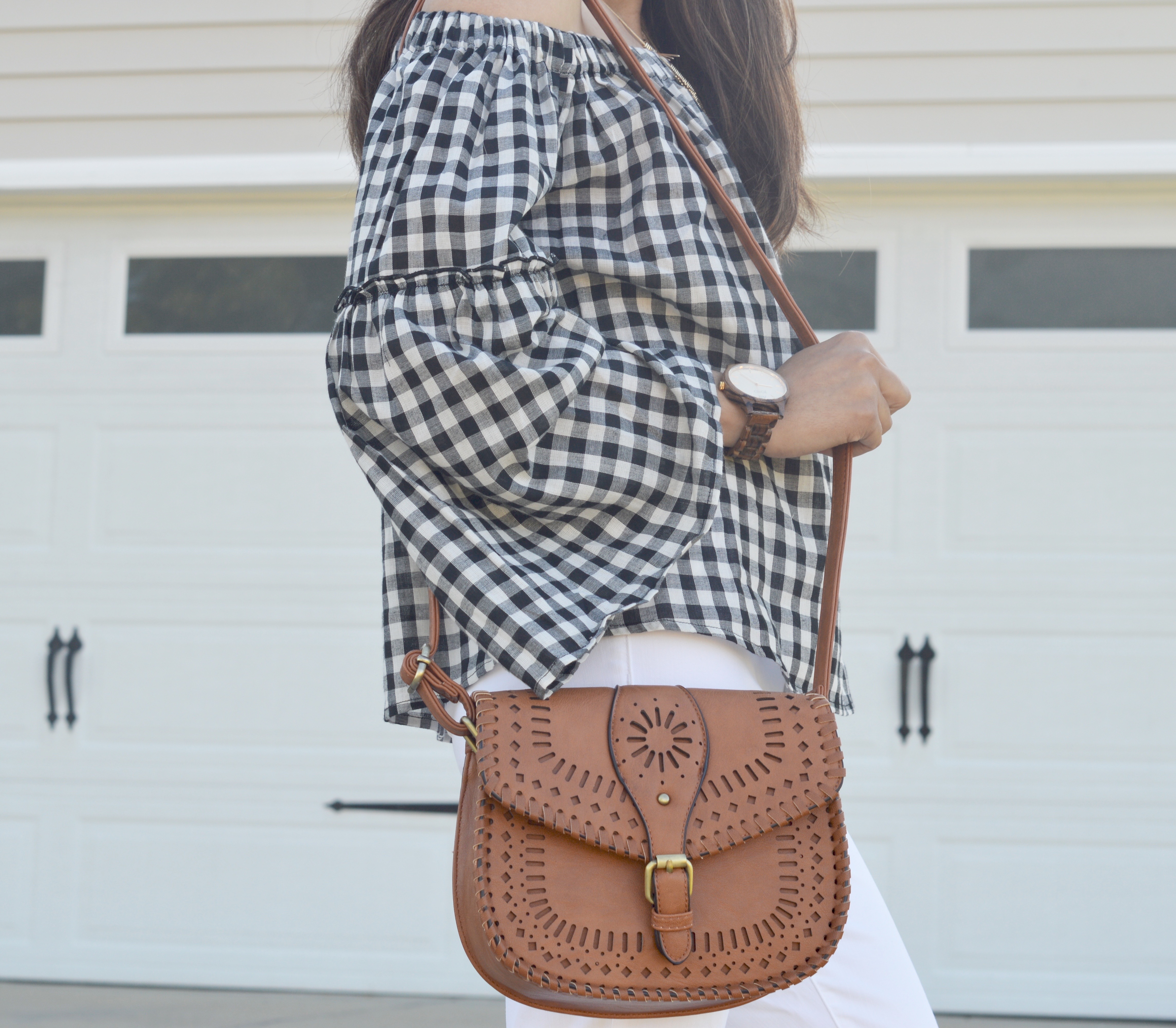 Gingham is all the rage this summer!  Are you as obsessed as I am? You can find gingham everywhere and in so many colors. To name a few; Swim suites, home décor, dresses, skirts and cute tops are made with this adorable rustic pattern.
The History of Gingham
When I think of the very first time I saw Gingham, I think of Dorothy's Dress from the Wizard Of Oz. Oh, how I wanted her iconic dress and red ruby slippers!  Gingham originated in Malaysia, by the Dutch. It was brought to Europe where it became a checkered pattern. Did you know that Gingham used to be striped?!? Of course I had to look up all of this information to learn the history of Gingham.   I found all of this information on gingham right here: http://visforvintage.net/2012/09/11/gingham-fabric/
Why Gingham?
This pattern creates a wholesome feel. It is a fun, flirty pattern that looks fantastic on just about anyone. Also, it is perfect for summer and spring but I also believe that you can sport this pattern all year long. You can dress up gingham or even dress it down. Nordstrom has an abundance of gingham items that I am going to share with you down below!
Currently Wearing
I bought this Gingham OTS top at Target. I adore the ruffle bell sleeves on it.
This saddlebag is my new favorite, I bought this particular one at the Post Exchange and you can find it online right here. I also provided a link to a very closely similar bag at Nordstrom.
My espadrilles are from DSW, they are my favorite heels of the season
Top (M): http://rstyle.me/n/cnads5b98cf
Pants Similar (29): http://rstyle.me/n/cnhk5fb98cf
Saddlebag Very Similar: http://rstyle.me/n/cnfvexb98cf
Espadrilles in Cognac: http://rstyle.me/n/cg35d6b98cf
Life Currently
As some of you might know, I am now living in North Carolina.  We bought a new house.  As always, I have a ton of stuff going on. I do miss South Korea sometimes. I miss Korean food, but I am glad to be back in the land of Target and consumerism! Lately, I've been very much involved in my career. I just finished ALC and I am waiting on points for promotion. I got my fingers are crossed, so that I pin on Staff Sergeant soon. Now, I am trying to engage myself more into my blogging as well. It is a challenge to find a balance but once I am fully settled into my new job, I am sure I will find it.
Keep being fabulous!

Shop the Post