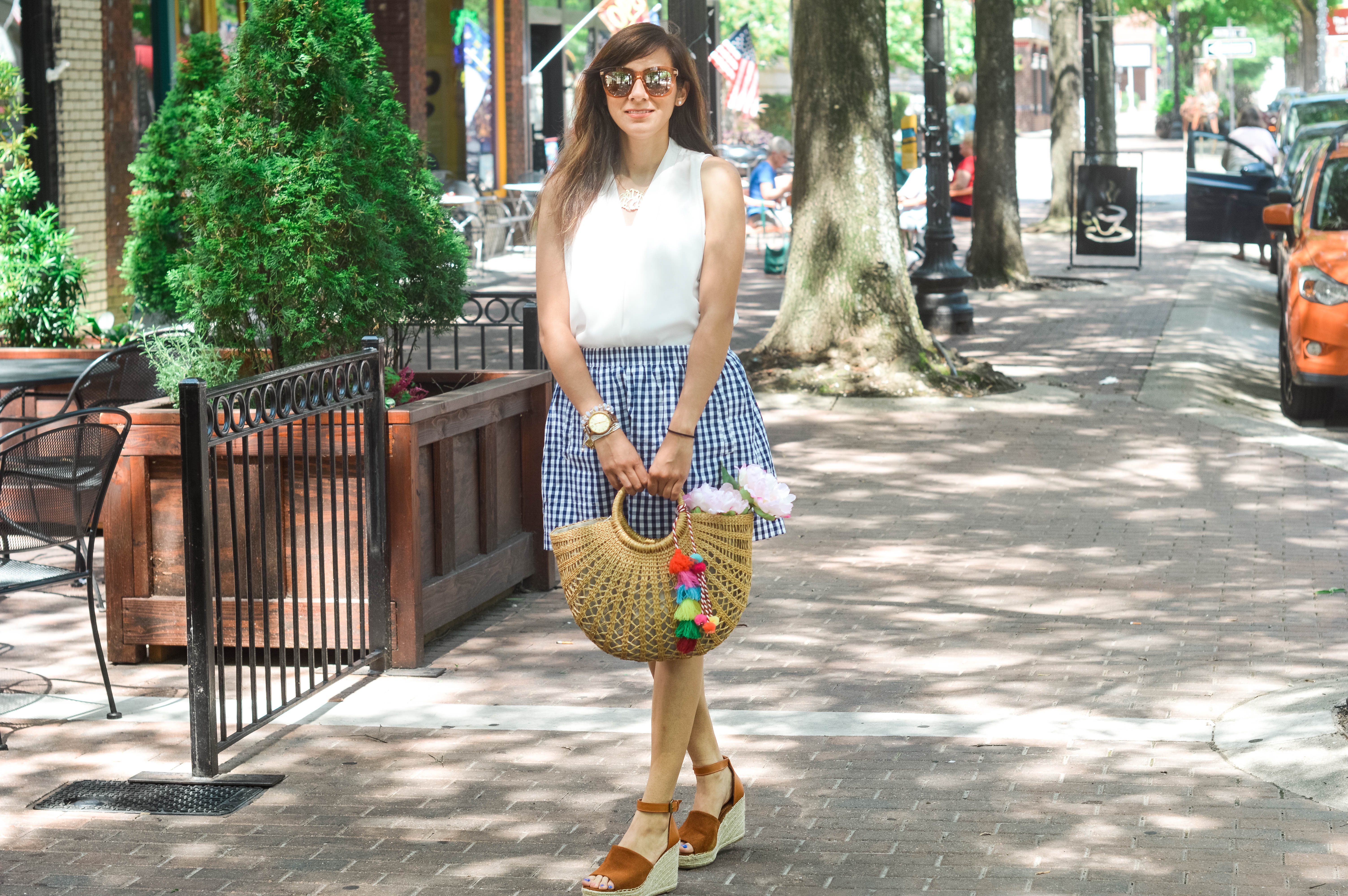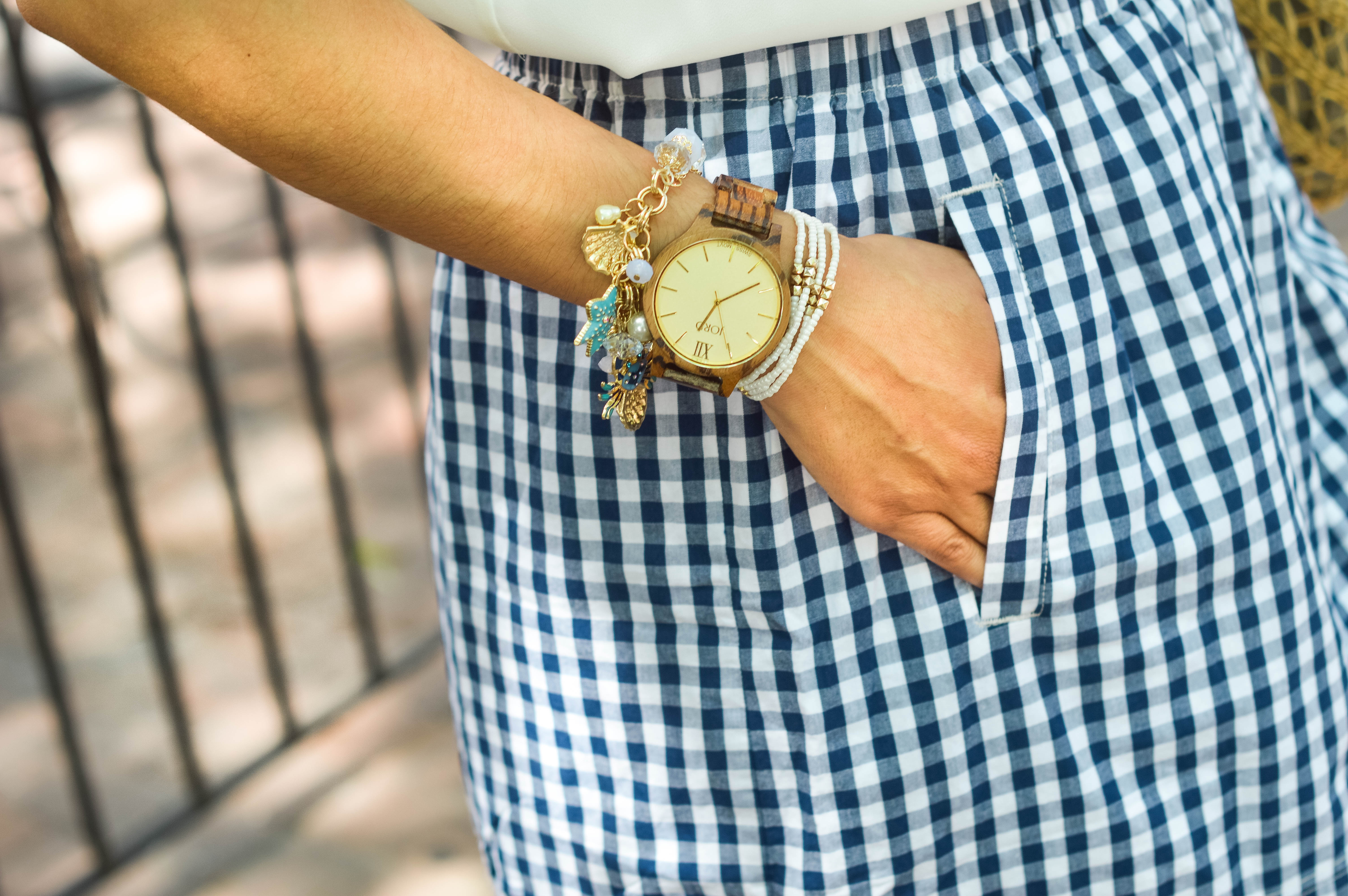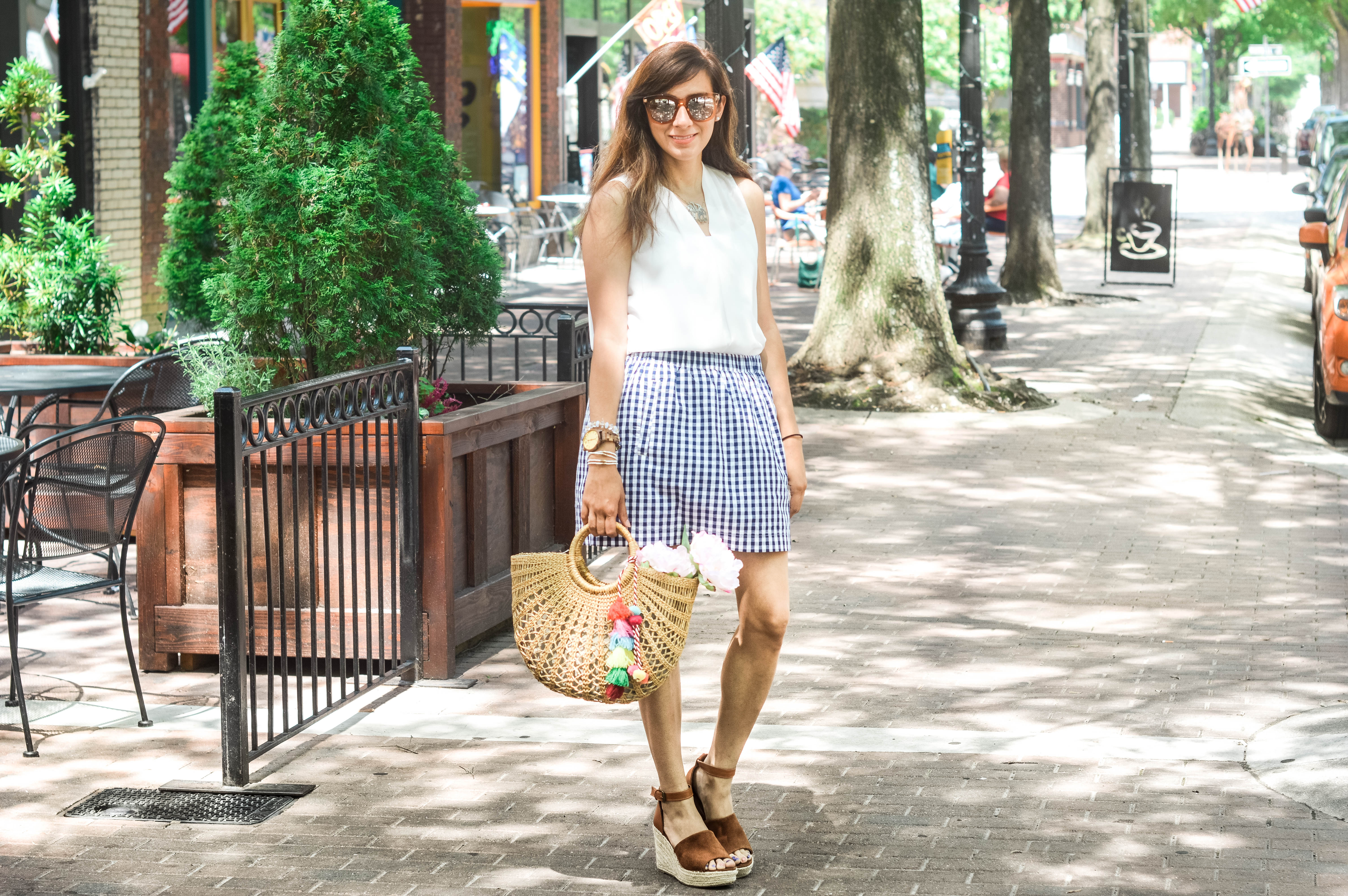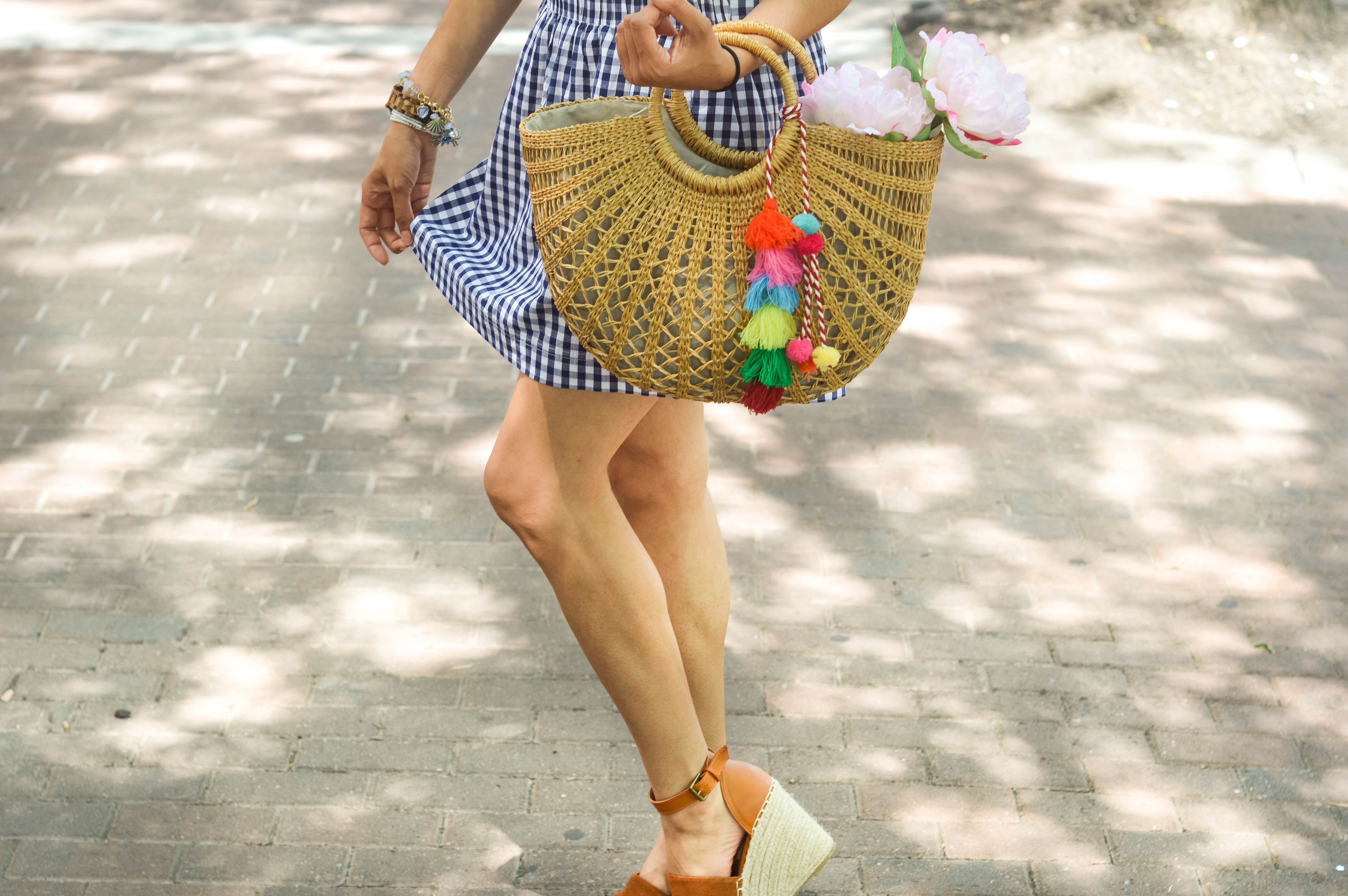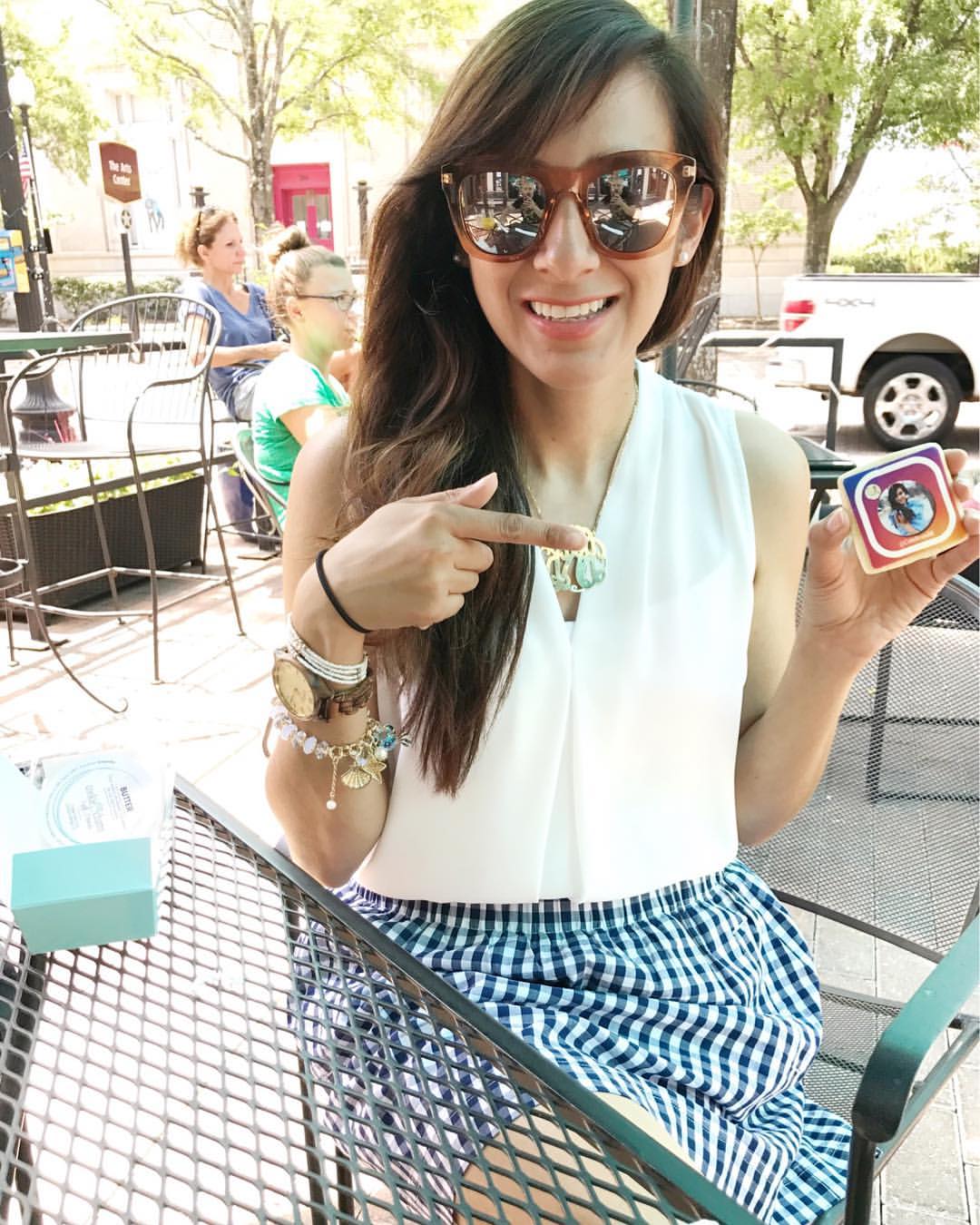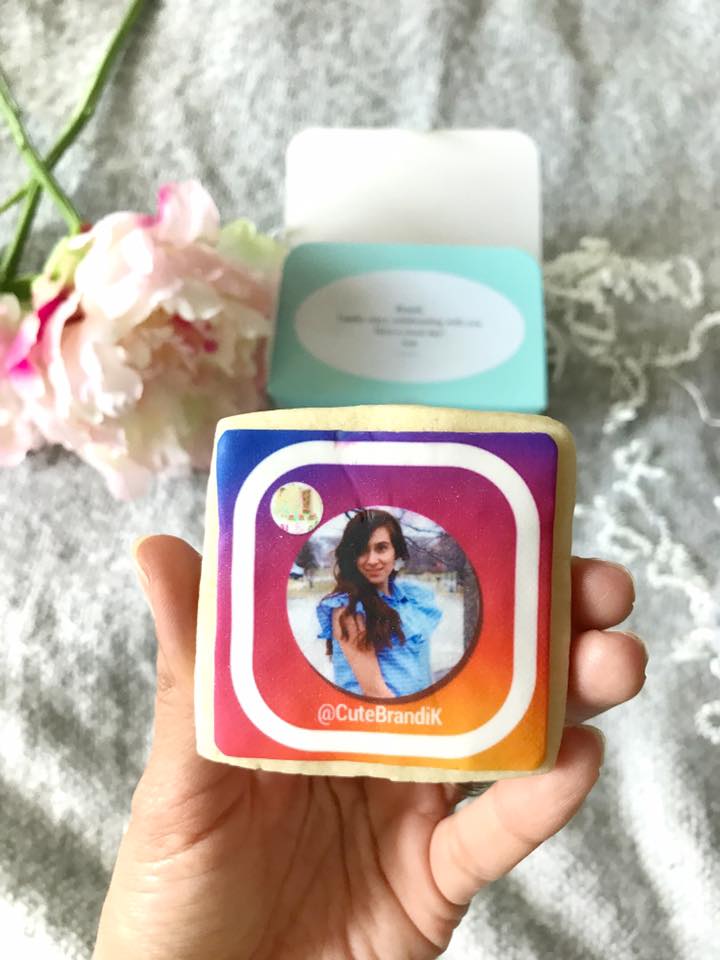 Happy Weekend Lovelies! Today I will be sharing more Gingham! I am seriously obsessed with this trend and I cannot get enough. This darling gingham summer skirt is going to be perfect for anytime of the year! This skirt fits true to size and there are so many ways you can style it. This skirt is under $30! My straw bag was from Kiwi & Ellie but you can shop a similar bag right HERE. I love this bag; it is my favorite summer accessory.
Downtown Fayetteville
My husband and I had Bruch downtown in Fayetteville last weekend and it was darling. I loved all the cute shops and little restaurants. If you are ever in the area you must check out the historic part of Fayetteville.
My Cookie Charm
Let me take a minute to thank Ann- the owner of Kiwi & Ellie for giving us these adorable cookies!  She found these cookies @mycookiecharm and they made the best gifts to her collaborator.  Ann is so sweet!  I linked all the details so you can check them out!
Life Update
Lately, I have been thinking about starting up my Masters Degree. The job that I am currently in is challenging so it will be hard to find time for work, school and blogging. I really think I should give it a shot! Of course when I get out of the Army I plan on becoming a small business owner and a Masters is really unnecessary but if the Army is going to pay for it, why not plus, I might land a better job outside of the Army with it one day.  August is coming fast and I plan on taking one class just to see if I can handle the workload and school at the same time.
Currently Wearing
Skirt (M): SHOP HERE
Bag:  SHOP IT HERE
Espadrilles (8):  GET THEM HERE
Necklace:  HERE
Similar top:  SHOP HERE
Shades:  GET THEM HERE
Bracelet:  Clearance for $7 Here
Thanks for reading!

Shop the Post