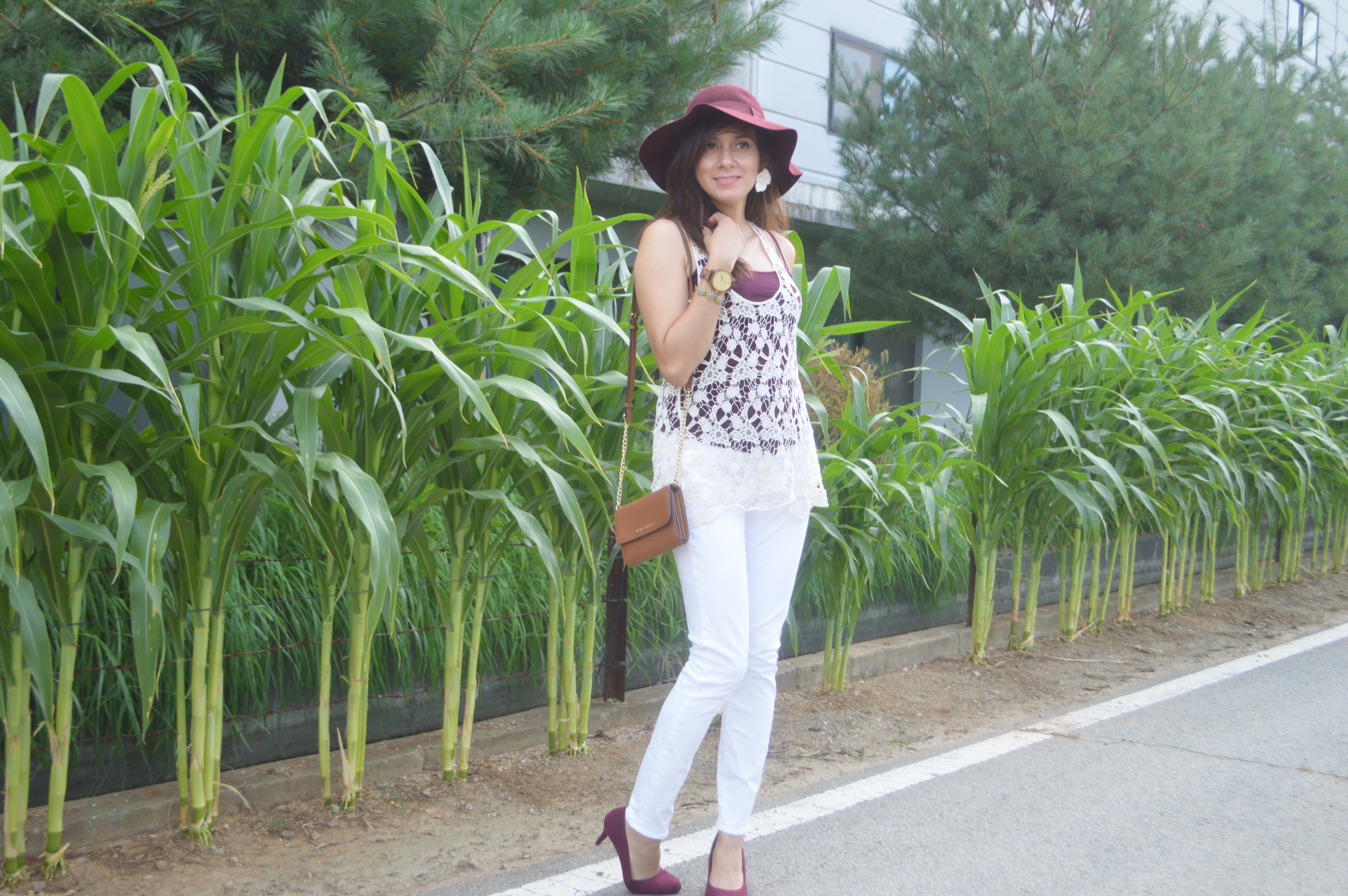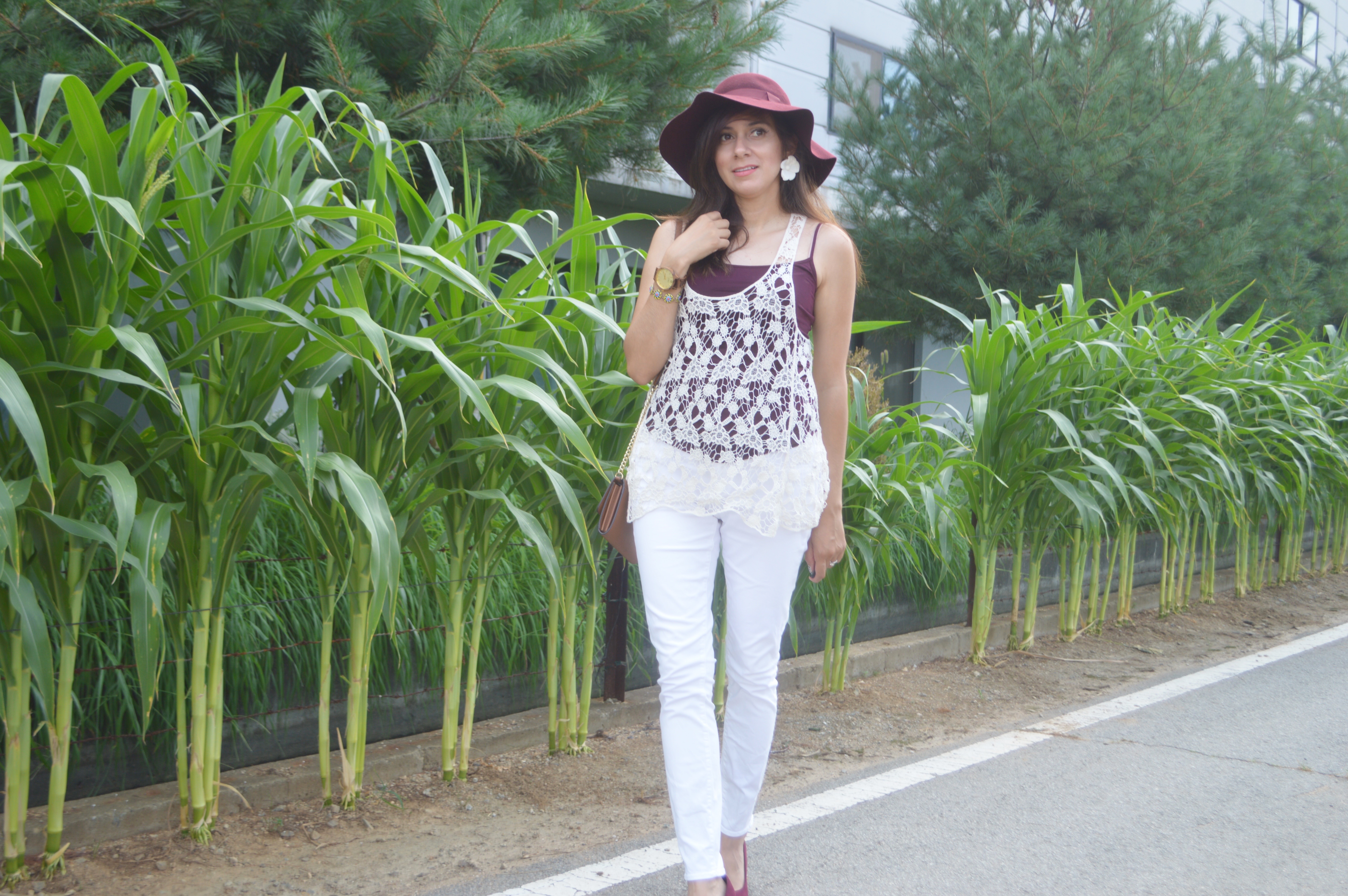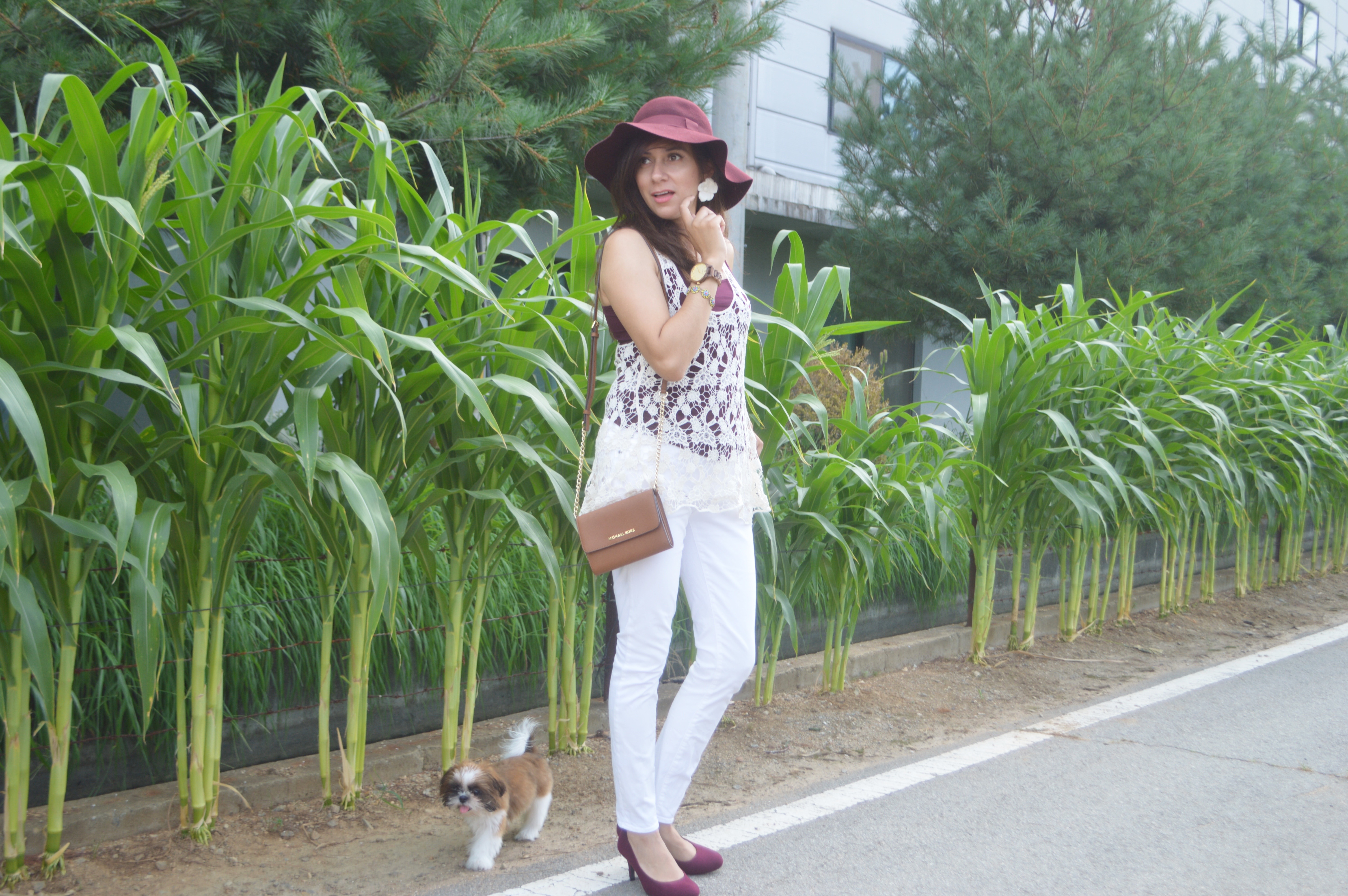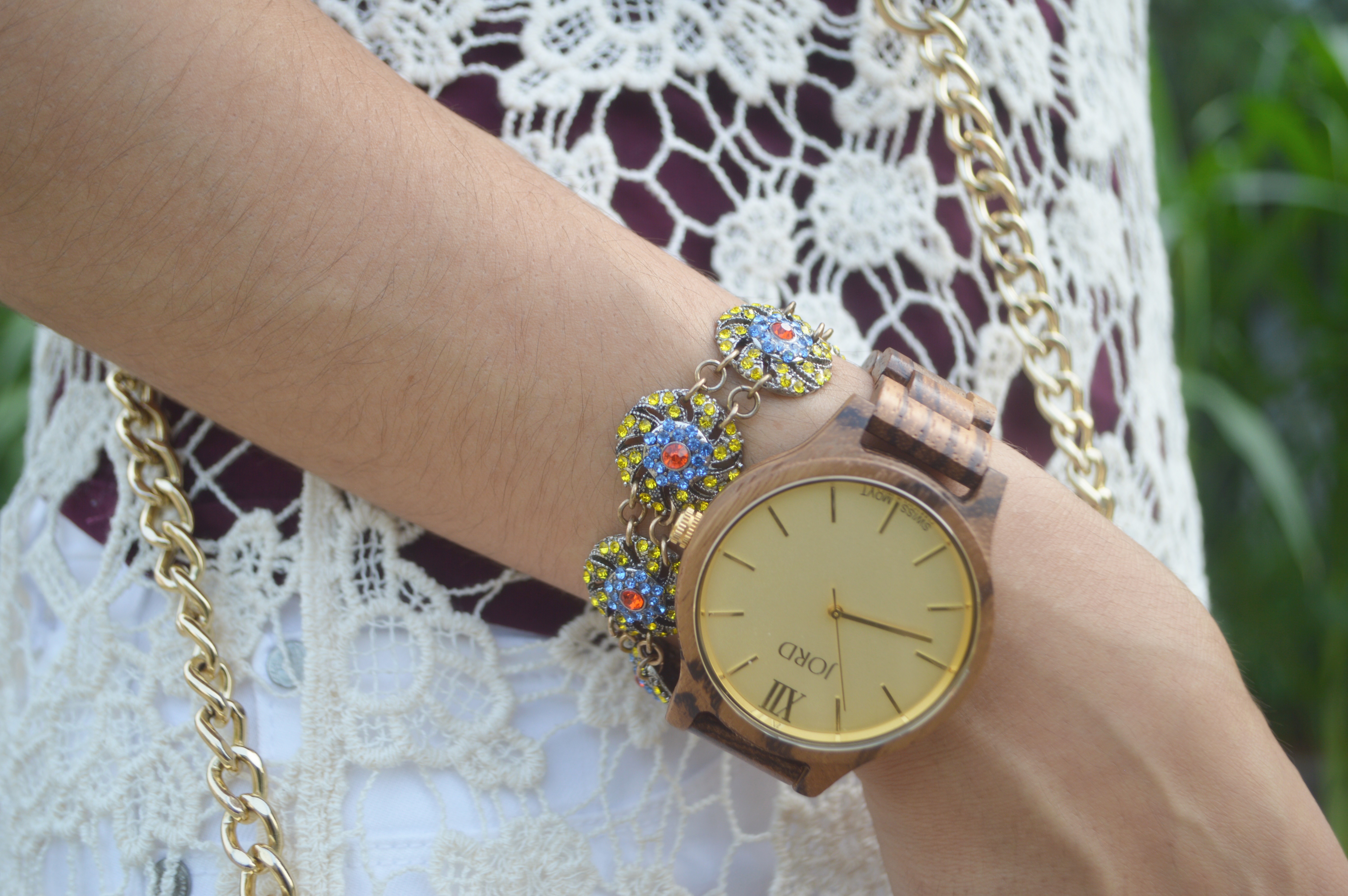 Shop This Wood Watch | Bracelet  | Similar Purse in Mint | Similar Floppy Hat | Similar Plum Hat | Shop My Bauble Bar Earrings
Fashion Blogging for Beginners
    Its another Beautiful Day here in Korea.  Very Hot!!  I have my finals this week with UIW and I will be taking a break from school for 8 weeks.  Get 20% off my bracelet or anything you buy at http://www.ilymix.com   with code 'cutebrandik20'
Let me first tell you about my success
    In my first year of Fashion Blogging, I've succeeded by becoming affiliated with 6 to 7 different business. This is where I am at right now.  I aspire to push further in success! When I started blogging a little over a year ago, I really did not know what I was doing. There were resources out there to help me succeed but I didn't know how to find them.  This entire year was a learning process and I have come a long way in my goals to becoming a successful Fashion Blogger. You can research the Internet all day and you will find various tips to help you along the way. In this blog entry I am going to talk about the mistakes that I made along the way so that you don't make the same mistakes with your blog. First, I will tell the story about why I decided to become a Fashion Blogger and the journey in my first year of Fashion Blogging.
How I Became a Fashion Blogger!
    The first time I noticed the trend of Fashion Blogging back in 2012, while on my first deployment, through watching beauty gurus on YouTube. I was inspired and had wanted find a creative outlet for myself. Unfortunately, at that time there was nothing I could really do in the environment that I was in. However, I posted my creativity on my Facebook for family and friends. I practiced photography with my first DSLR camera that my boyfriend- (now husband), surprised me with for my birthday. Even after my deployment, I never revisited the idea of blogging until 2015.
    In 2014 I was going through the hardest year in my military career. I decided to get out of the Army when my time was up in 2016. The year 2015 came fast and I still did not know what I wanted to do after the Army. During that year, my new husband was stationed out of Alabama. I worked long hours as a Drill Sergeant, which was a constant with 7 days a weeks, and hardly any time off. Instagram was my escape from my job and my lonely life living in Lawton, Oklahoma. I became inspired again when I came across a fashion boutique on Instagram with the cutest clothes – The Red Dress Boutique!  I was working towards my business degrees but I discovered that fashion is my passion! I wanted to create and go into the business of fashion for myself.  My little sister was on board to help me out. We wanted to do a partnership and run a small fashion boutique. I noticed that social media was the new way to market a business, but where do I start?  How do I get noticed?  Gaining followers the "right way" is harder than I thought. I studied successful small fashion boutiques and tried to mimic what they were doing. My sister and I started small with an ebay account. We bought a couple of things from wholesale and tried selling them online. We needed content so I modeled some of our clothes. We had a couple of sales but we were still stuck with at least 14 of the 16 dresses we bought. We did not know what we were doing and I didn't have the time to learn more about business and sales.  My sister did more of the research.  I came across some boutiques that had a blog attach to their websites.  So one day I decided I created my own!
This is where it all began!
           I decided that having a fashion blog would help the business get noticed. In May of 2015, I started my fashion blog on WordPress.org. I was not about to pay for my own website until I get feedback. There was a community of other fashion bloggers there who were supportive and I become inspired. My sister and I stopped buying from wholesales until I can gain some recognition for our business but we never went back to it. Our business is on hiatus, possibly permanently or at least until I feel I am successful enough to visit the idea again.  After we came to the agreement that the business idea was just a flop. I decided to pursue Fashion Blogging because I became obsessed with blogging.
Here are my honest mistakes that I made when I first started my Fashion Blog:
At the beginning of my blogging, I gained followers and likes on my social media platforms the wrong way.
I was not confident and I constantly compared myself to other Fashion Bloggers in a discouraging way.
I believed that the public would just automatically find my blog or find me on social media if I simply post enough content.
I did not make the hard decision of weather I wanted this to be a hobby or try to pursue to become a professional Fashion Blogger
    Unfortunately, some of these mistakes I have just barely figured them out. I am currently correcting them. I am on the verge to better my blog everyday. I am still a fairly new Fashion Blogger and I am learning new things all the time.   As stated before, in my first year I have succeeded in becoming affiliated with 6 to 7 different business. A few of them have reached out to me but I have contacted some of them because I really love their products. The worst you are going to hear is 'No,' right? Even then, I remain persistent.
    Look for more Blog Post on "Fashion Blogging for Beginners," as I go into more detail about the do's and don'ts. Also I am currently keeping continuity of every step that is made and putting together a 'How to Guide.'
Stay Optimistic New Bloggers!
Feel free to share your experience and advice that worked for you.
-Brandi Kimberly