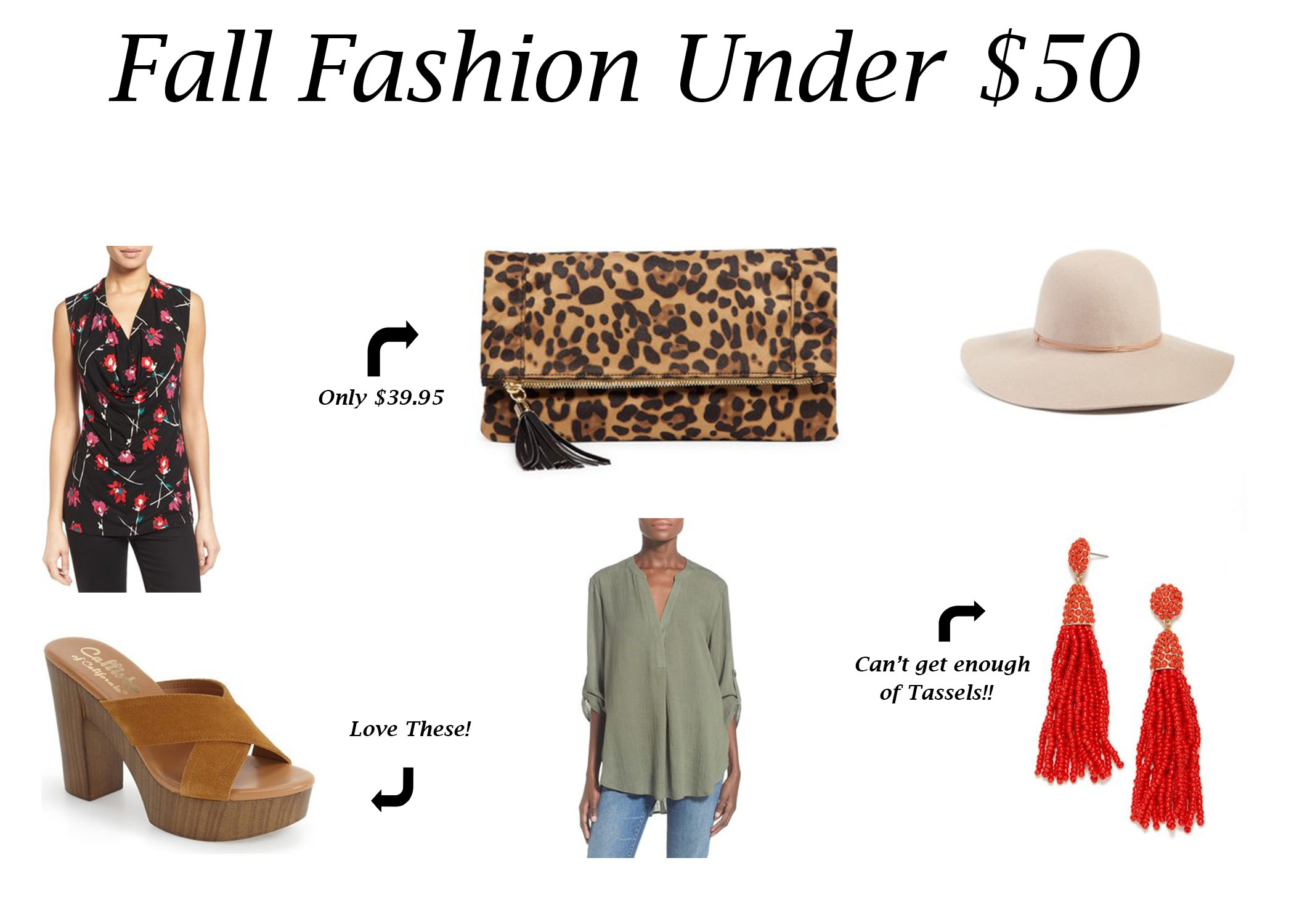 Callisto Heels | Floral Drape Top | Animal Print Foldover Clutch  | BaubleBar Tassel Earrings
Fall Wishlist
Everyone is going back to school and I am taking an 8-week break! My summer classes were challenging and I am exhausted. Today I am sharing my fall wishlist with you guys!  I rounded up some items that I am currently crushing on for the fall season.   They are absolutely perfect and the best part is that they are all under $50.   This Foldover Clutch is so adorable. I recently bought one just like it from Purple Peridot. You can get 10% off using code: 'Purple10.'
The Perfect Clutch
This leopard clutch is the highlight of this post!  I am loving the fold over clutch bags I am seeing everywhere and I was itching to get my hands on one.   Now that I have one, let me tell you; I use this clutch all the time, it is the perfect accessory for the fall season and the best part is that it is totally affordable.  I also love how elegant I feel when I am carrying around.
Life Lately
Like I mentioned before, I am taking an 8 week break from school due to the fact that I used up all of my Tuition Assistance for the facial year.  So, expect to see a lot more fashion post!  I will have time to do some much more.  I only hope work doesn't have me overwhelmed.
Happy Fall Shopping!
-xoxo Brandi Kimberly
Shop by clicking on pictures below!