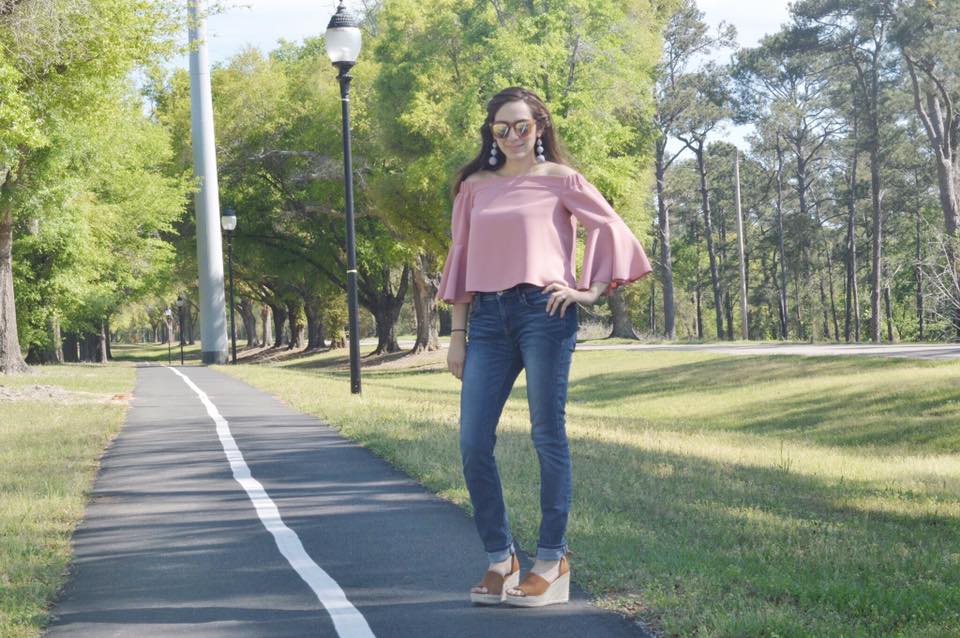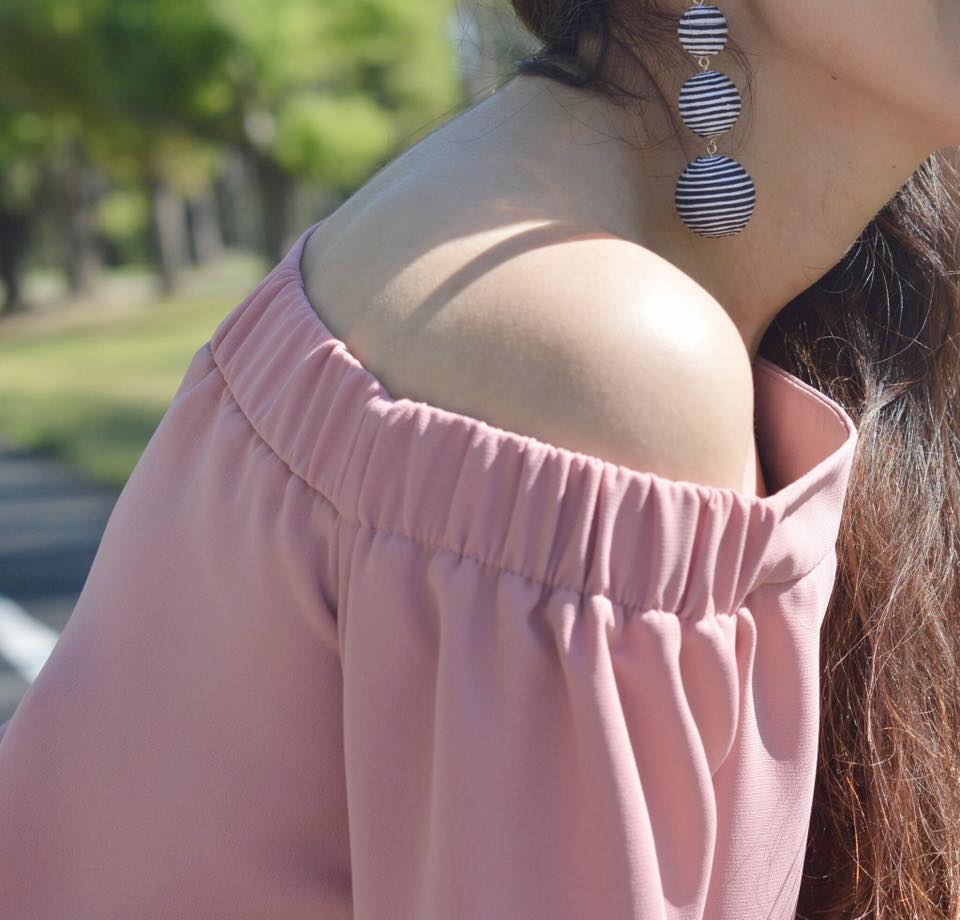 If you are looking for the perfect off-the-shoulder top for the spring/summer, look no further because this Topshop Ella Off The Shoulder Top is worth every penny and the best part is that it's 40% off!
Head down to Nordstrom, I have seen this Ella top in other colors. Online, they are only offering black and burgundy. I personally love the burgundy one. I've seen this top in light blue, white and in the pink color that I am wearing for this post.
Currently Wearing
This top is perfect because of the way that it's made, it actually stays off the shoulder!  Linked below are a couple off the shoulder tops that I love along with this one. Keep in mind, this top was $65.00 and is on sale for $38.98!
Since pink and black make a great combo, I decided to pair this top with one of my new favorite BaubleBar pieces. These earrings look fantastic with this pink top. I am also rocking my Steve Maddens, perfect for the season!
About the Fit:
Top Size 8:  http://rstyle.me/cz-n/cj6i3hb98cf
Sunnies:  http://rstyle.me/cz-n/brsbbrb98cf
Earrings:  http://rstyle.me/cz-n/cg47wmb98cf
Steve Maddens Size 81/2:  http://rstyle.me/cz-n/cg35d6b98cf
Life Currently
I'm currently going through my Advance Leader's Course for my job in the Army.  There is a ton of stuff for me to work on for this course so I've been a little MIA from the fashion world. I will do best to stay on top of my blog but right now my schooling is priority.
My hubby is with the dogs. I miss him everyday! Bug! I miss my little sidekick so much. She helps me with all my fashion decisions 😉 She really adds cuteness to my blog! I cannot wait to see her again.
P.S.  This is the first time I used my tripod and remote for my photos with my new lens.  It is harder than I though to achieve the bokeh effect.  If you have advice, I need heeeeeelllp!
Wish me luck!
& Keep Living the Dream!

Shop the Post