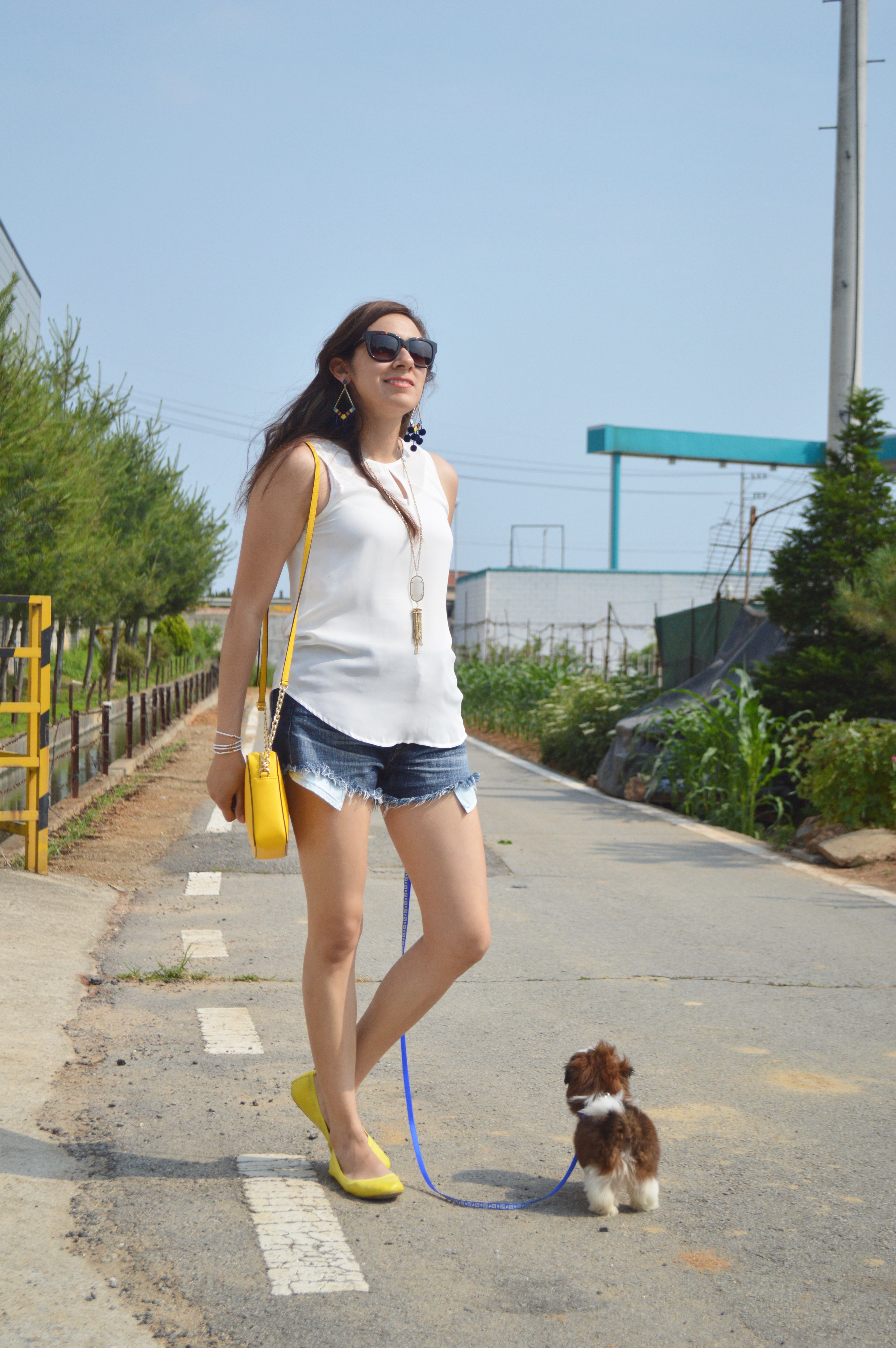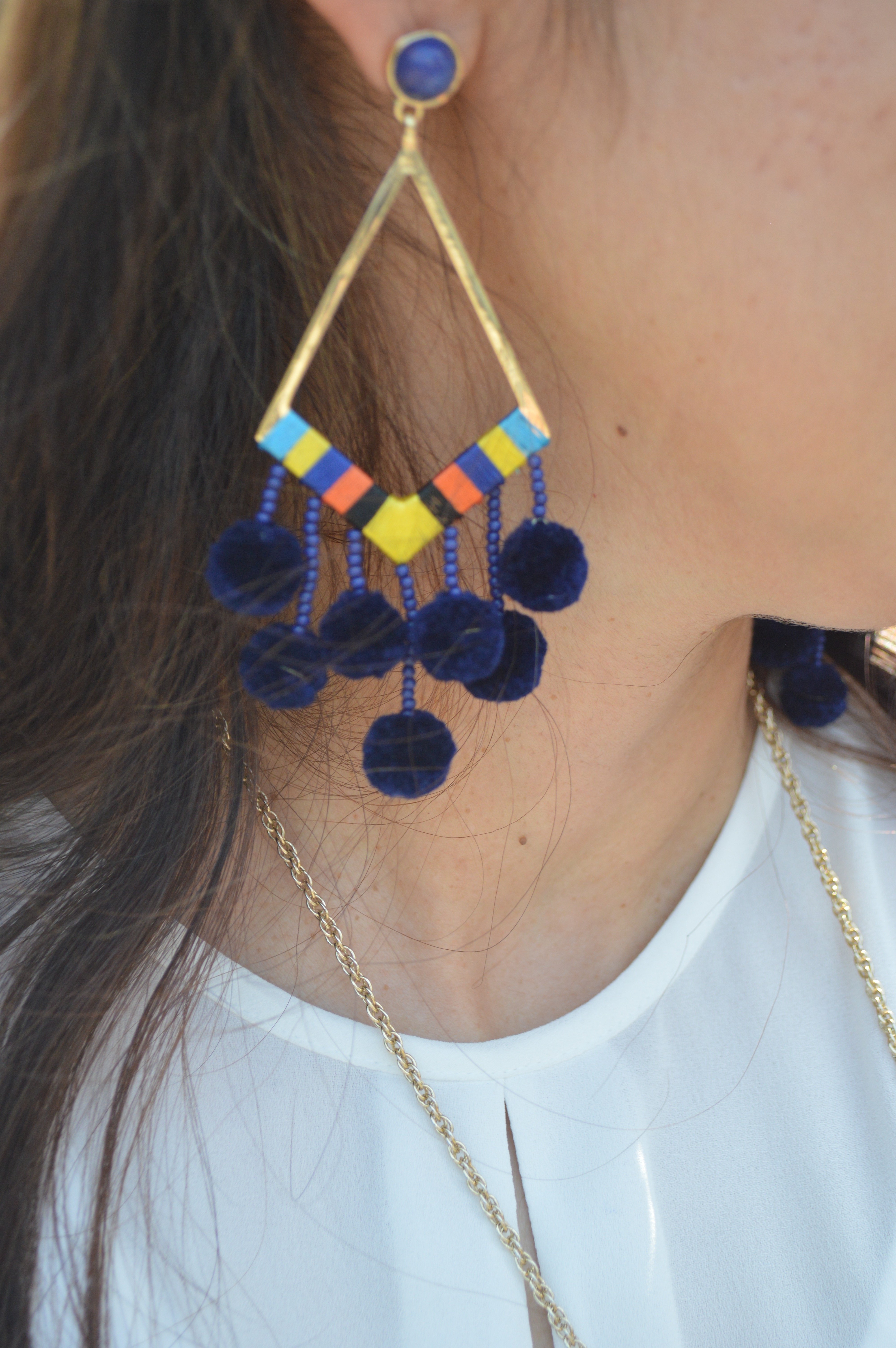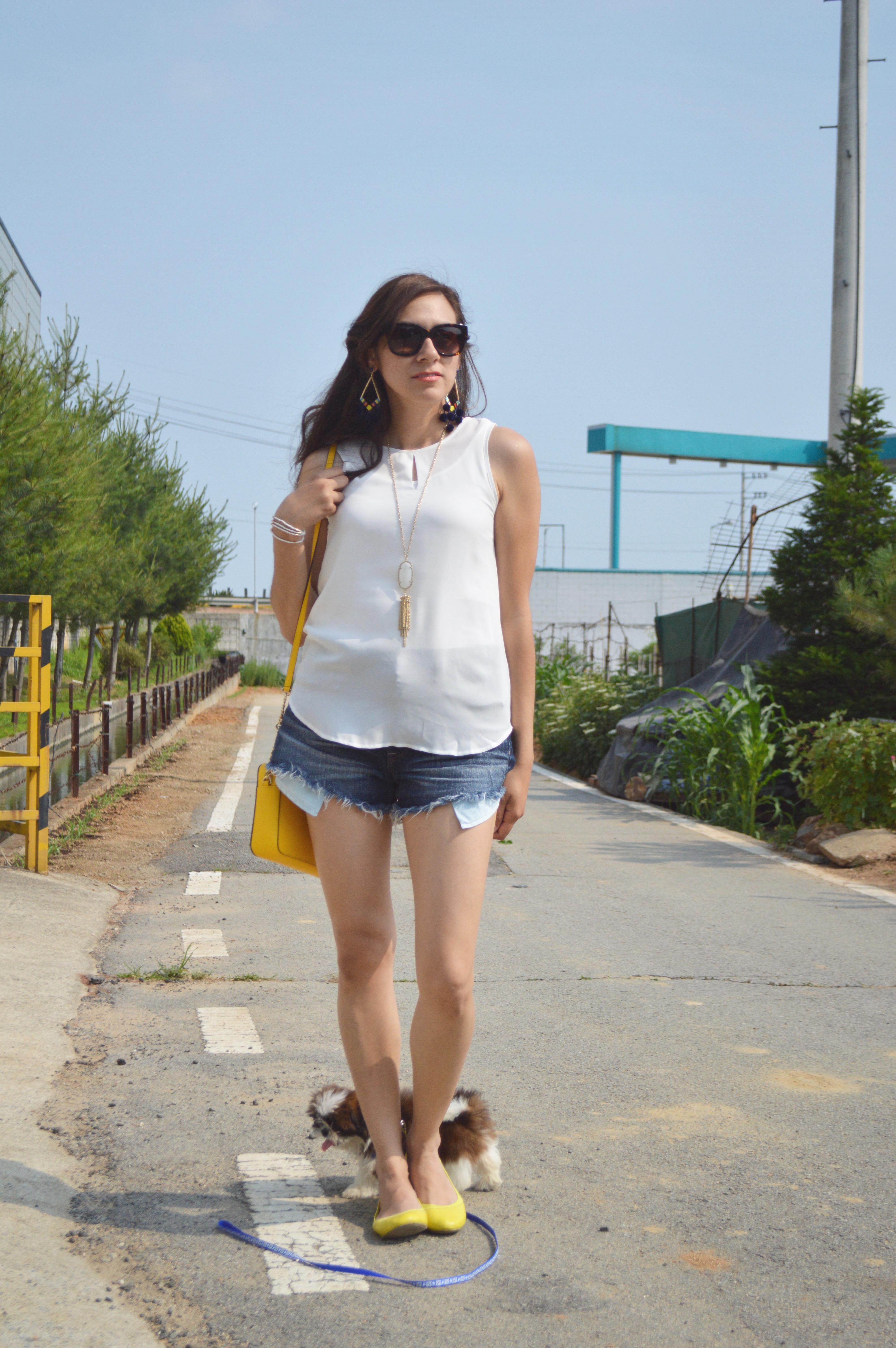 Yellow Cross Body | Michael Kors Mint Cross Body  | BaubleBar Earrings at Nordstrom
Crushing on Yellow
Crushing on Yellow during this hot season.  I simply love how yellow adds a bright pop to my casual outfit!  If you don't own anything with yellow yet, I highly suggest you get your hands on something yellow for your closet!
Bold statement earrings are my favorite thing this season. I am currently crushing on my new BaubleBar Pompom earrings.  Pom Poms are going to be big soon, trust me!  These are the cutest pair of earrings I have ever seen!  Unfortunately, I do not see these pair, (Solange Drops) online anymore so I linked other fun earrings that I like by BaubleBar.  I don't know about you but I feel like I need to get my hands on some more pom pom accessories!  I am loving my new yellow Michael Kors purse that I got on sale.
Yellow is not currently trending in handbags but I think adding pops of yellow into the summer is perfect. I linked some Michael Kors bags I like and I also found some cute yellow bags that are even cuter to give that pop of color to your outfits.
Don't Forget to Add Pops of Sunshine into Your Life
P.S. Bug was hot!  Thanks for reading!
-Brandi Kimberly