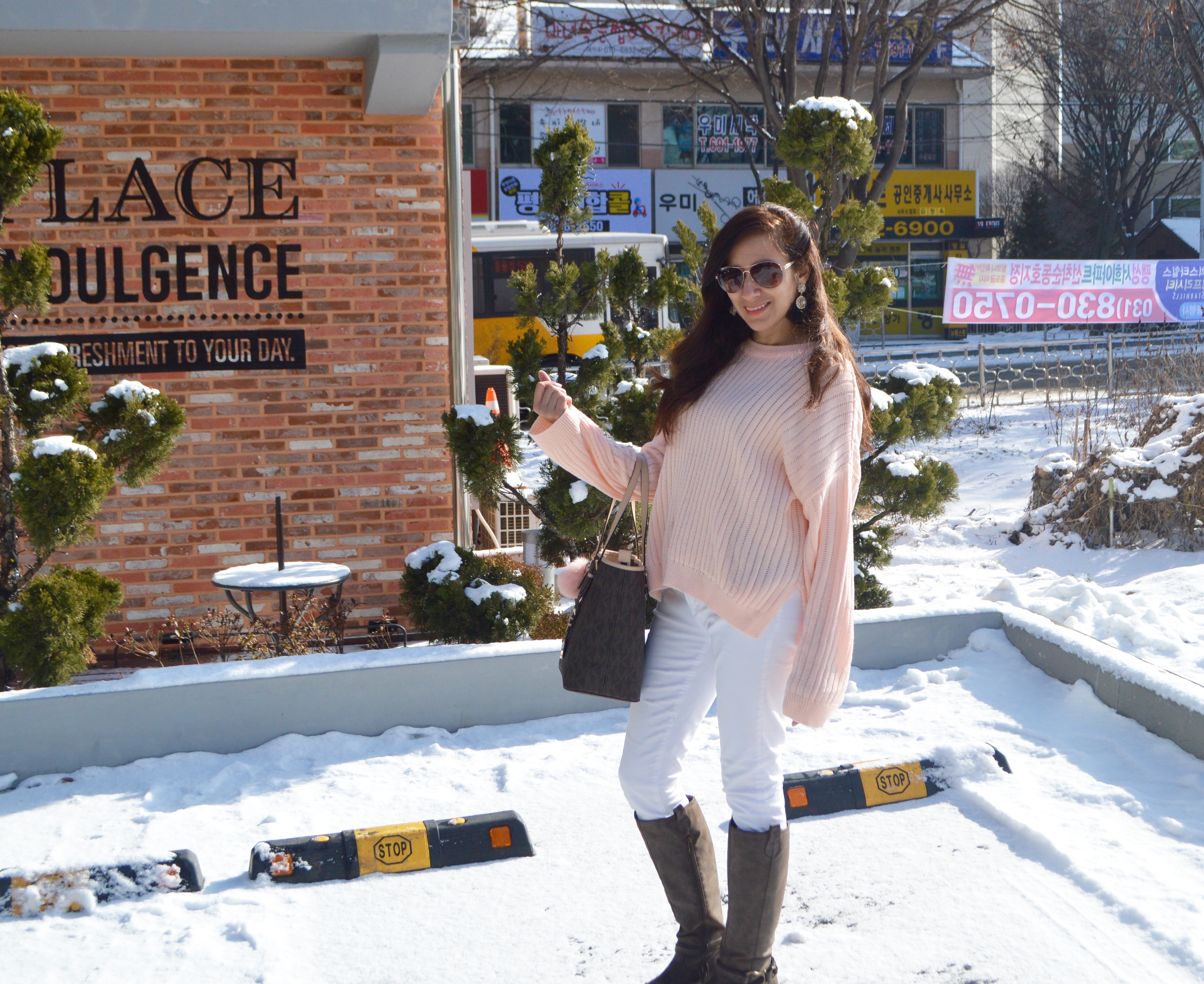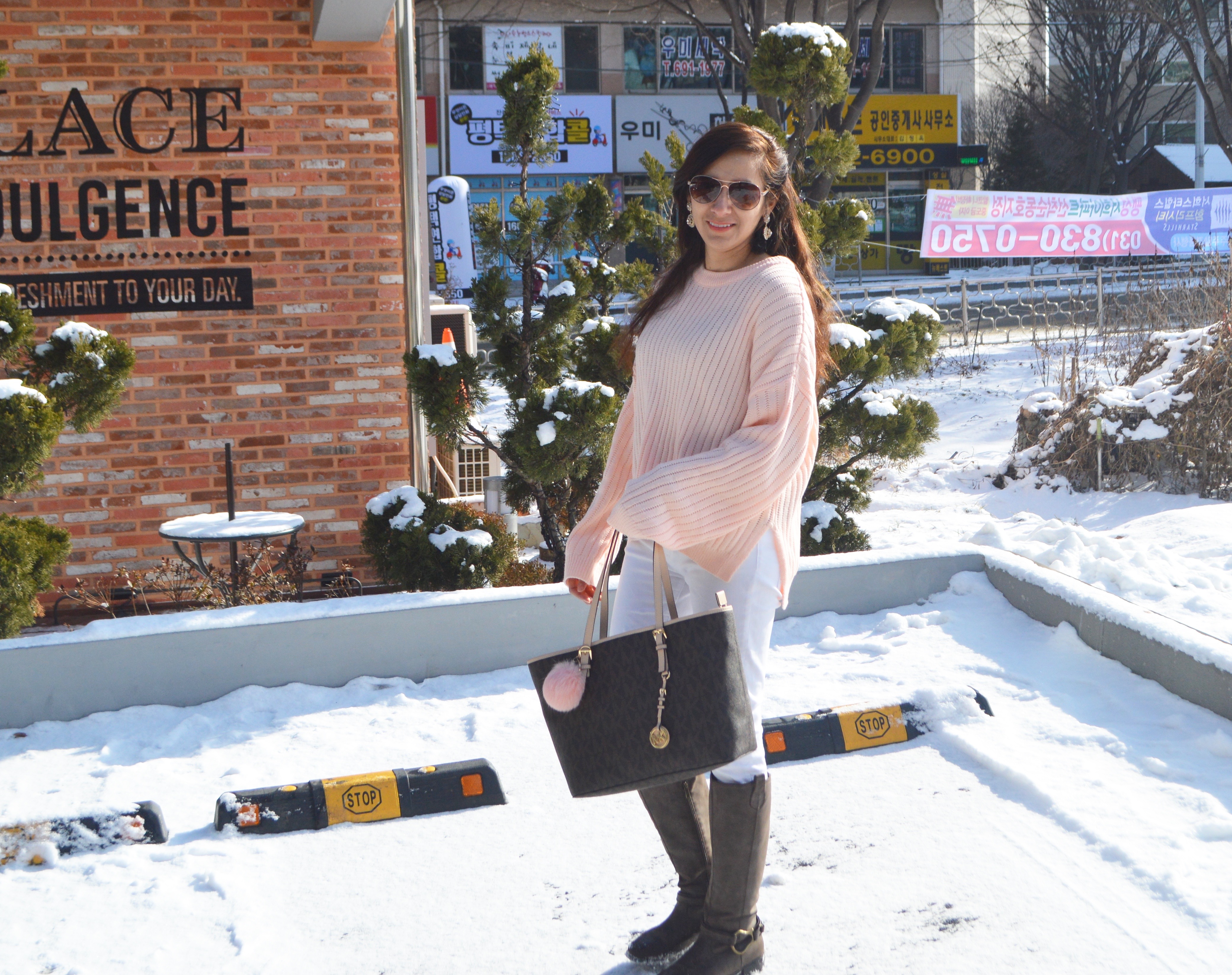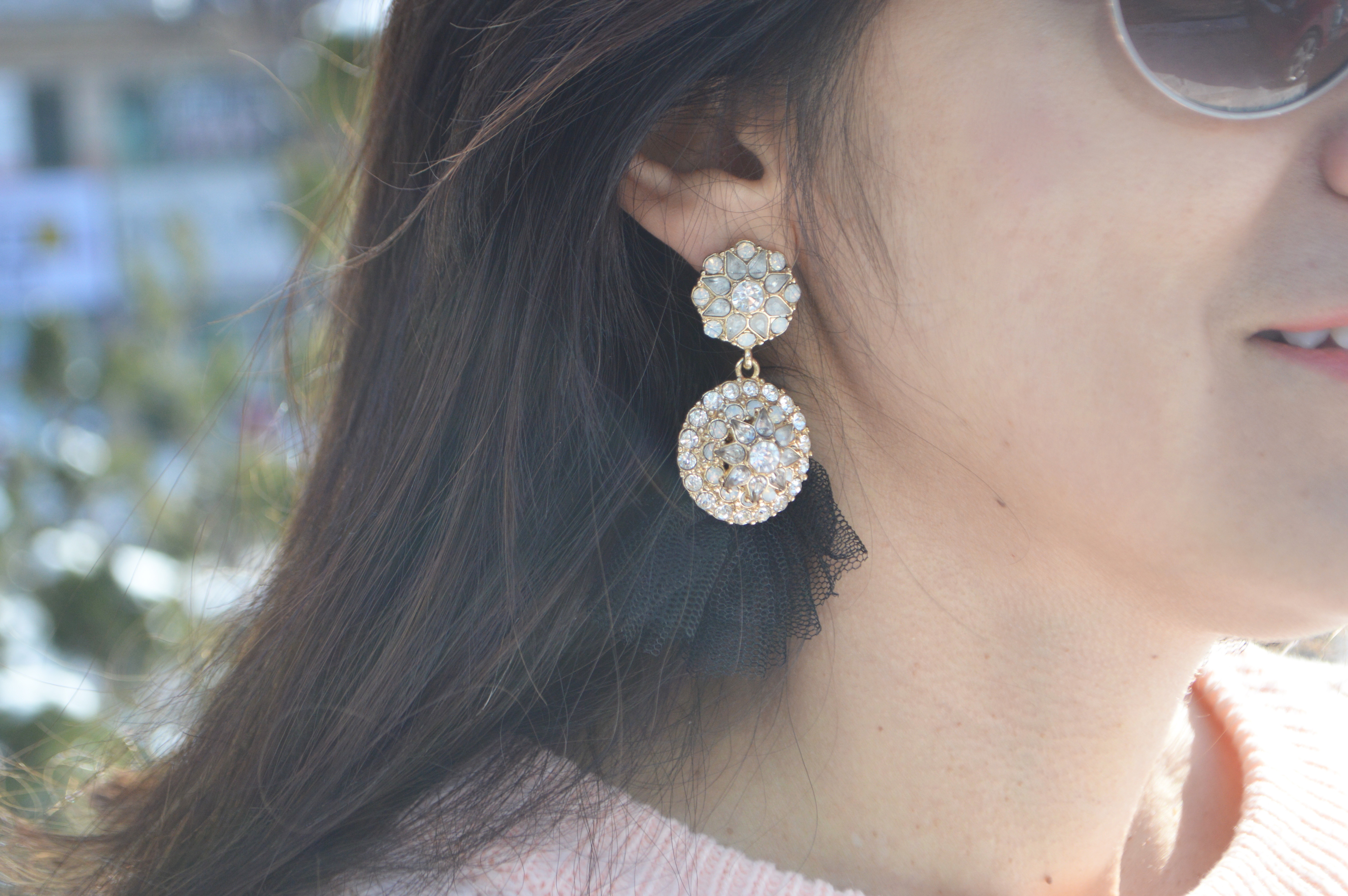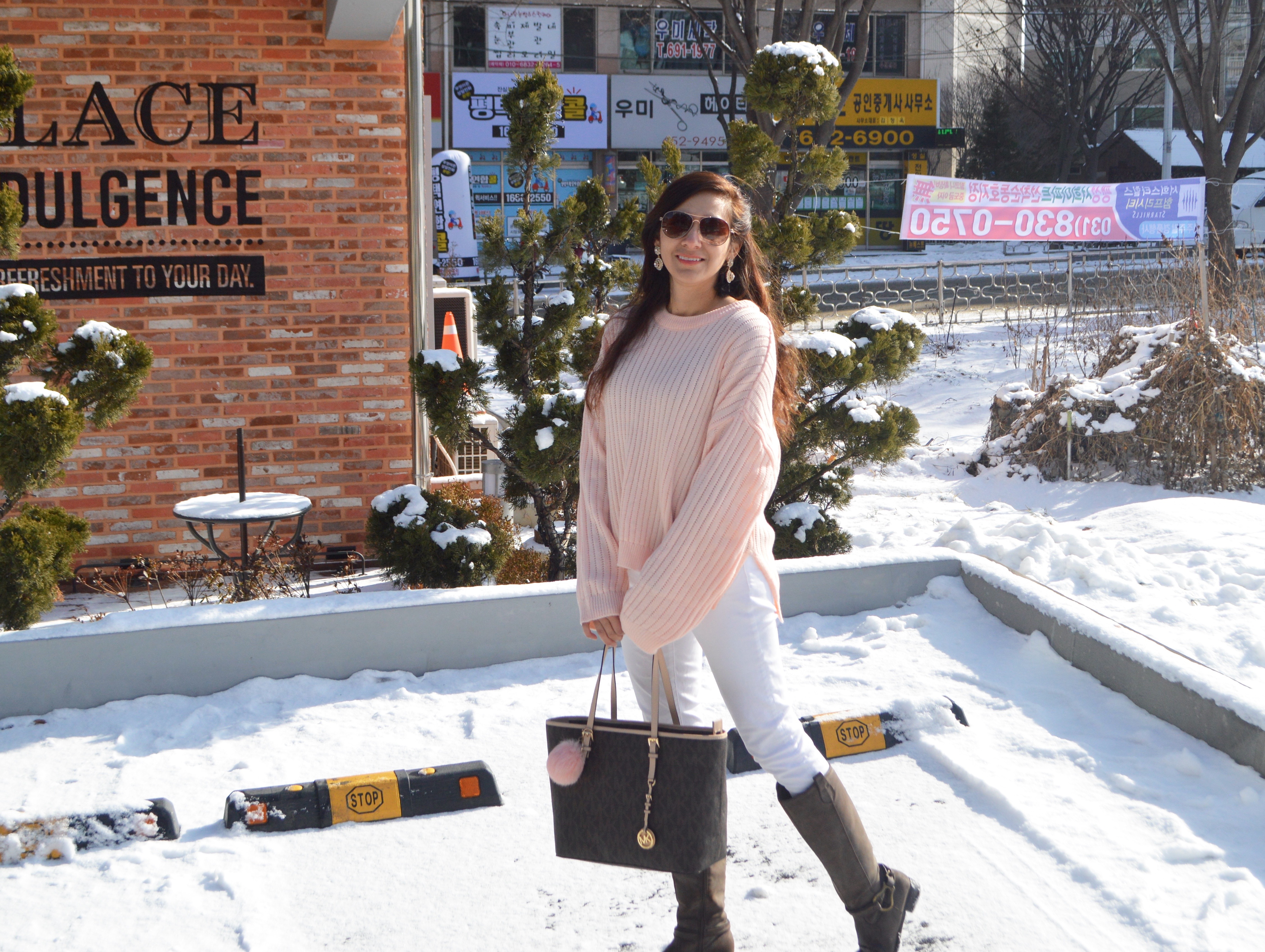 Bauble Bar Statement Earrings SIMILAR  | YUU Boots on sale SIMILAR  | Miss Guided Sweater
I think we can all agree that Cozy Sweaters are a must have! Especially if you live in really cold parts of the world like I do!
I love them because you can lounge at home in them; you can style them to go work or school, and have a date night or a night out with the girls in them. Cozy Sweaters are perfect for so many occasions.
Get Ready!
Because I am going to share my favorite cozy sweaters that are on my current wish list in this blog!
Currently Wearing:
I am wearing my favorite Article of Society white jeans that I got from Nordstrom, styled with this cute pink sweater that I bought for $3 at the Camp Humphrey's Thrift Store! This sweater was meant to be for me! It's the perfect fit and the perfect color for Valentines Day! I paired my outfit with some brown riding boots, and the cutest Bauble Bar earrings that's elegant for Valentines.  Unfortunately these earrings are sold out but you can shop black earrings that are on my current wish list here!  I linked similar items so you can re-create this cozy look! One of the rider boots I've link are currently on sale! The Miss Guided off the shoulder sweater is my new favorite cozy sweater and you will be seeing it on my blog soon!
Lunar New Year!
Since I am in Korea, I wanted to take a moment to share some insight! We are off this Friday because Korea is big on celebrating the Chinese New Year. January 28th 2017 is the year of the Rooster! Every year the Chinese New Year will take place on a different day! So Happy Lunar New Year!!!
Let me know what you think of this look and anything else you wish to share by commenting below!
Happy Shopping
-Brandi Kimberly
Down Below I linked Similar Items you can shop!
Here are all my Favorite Cozy Sweaters: