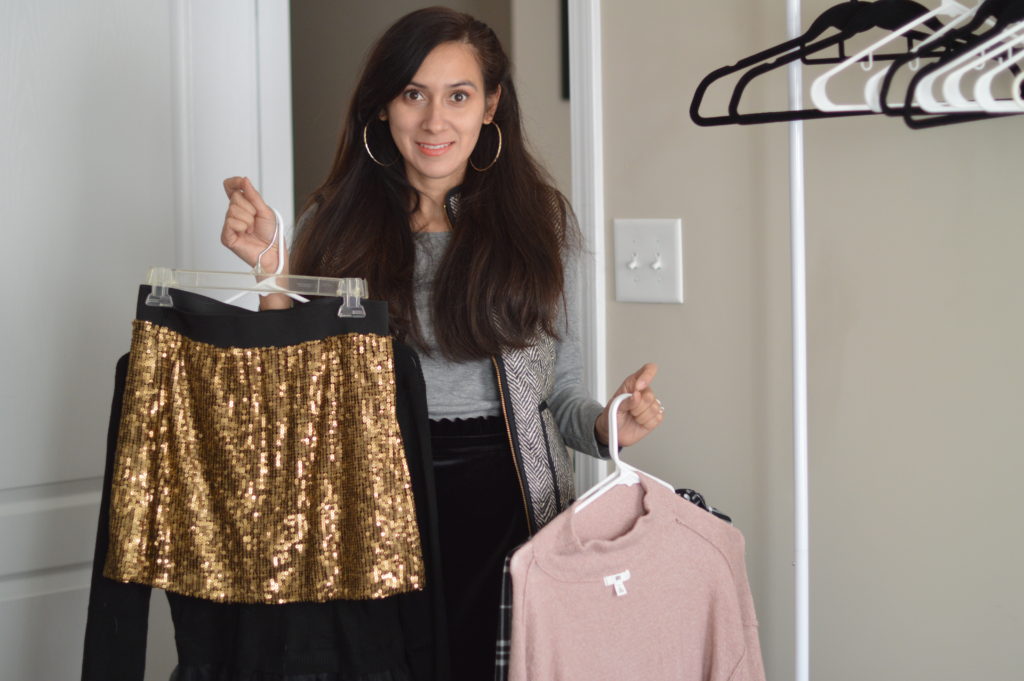 JCrew Printed Puffer Vest // Long Sleeve Top // Topshop Velvet Skirt
Happy 2018 everyone, The New Year is finally here!  It is time to start fresh and what better way to start the New Year than with a clean closet.  Being a fashion blogger, I have accumulated plenty of clothes, shoes and purses and I need some organization in my life.
A clean space will help me find clothes so that I can plan outfits more efficiently.   The closet in my bedroom is a shared space between my husband and myself.  Oddly enough, I have the majority of the space and all the clothes- my husband owns very little, lol!
I was inspired and I gain some really great ideas from this post here by The Everygirl
In this blog post I am going to share with you the steps I took while cleaning out my closet.  So, come along and join me in this healthy closet purge as we get rid of the old and bring in with the new!
Closet Purge
The key to organizing your closet is to purge all the stuff you do not wear.  Just completely eliminate them from your life!  I can honestly say that this is a bit hard for me because I love to hang on to things with sentimental value, this includes my clothes, ha!  Prepare for a long day because this is going to take awhile but with some determination and commitment we will get through this!
I did everything in these easy steps!
Now keep in mind that I decided not to photo my bedroom closet because the lighting is horrible.  I need one of those ring lights that provides indoor natural lighting- 2018 Goals!!!!
First Step: take everything out of your closet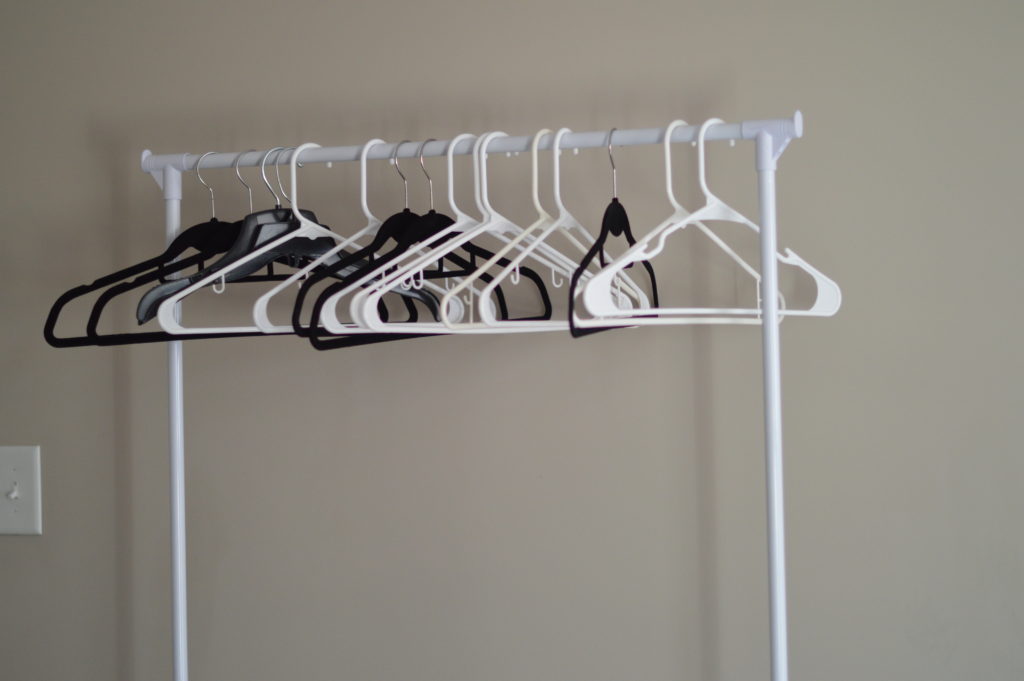 Second Step: Take your garments one by one and try them on!  If the outfit doesn't fit then it is time to move on.  Also, if you plan to loose weight and these items used to fit you 5 years ago, you probably won't wear them again.  If you really want to keep something that you plan to fit into in the next year, keep 1-2 items.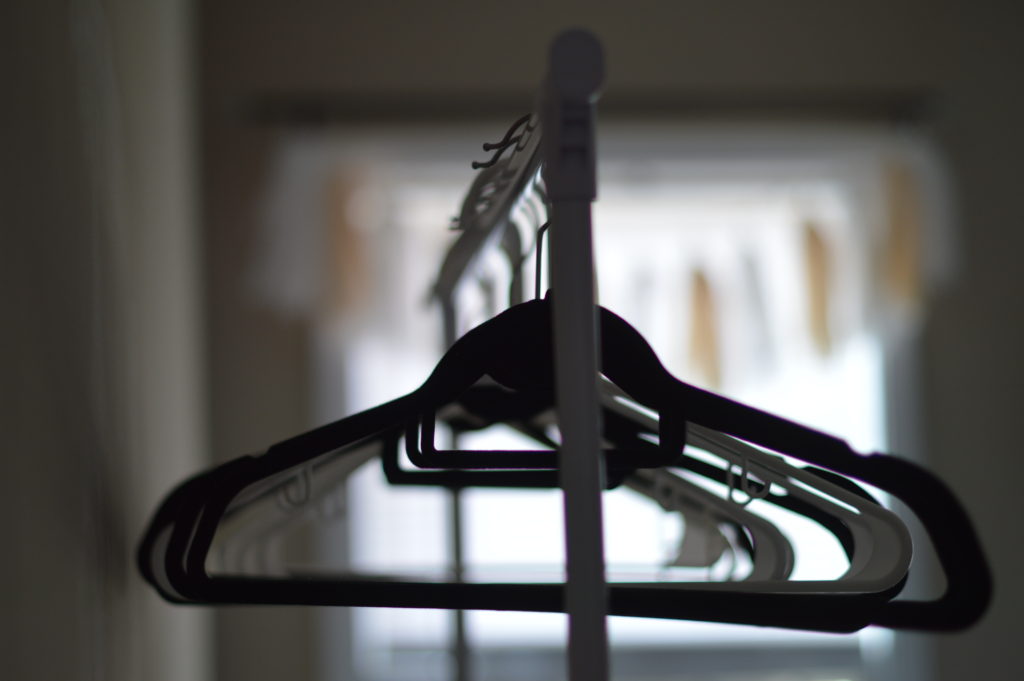 Third Step Is to apply the 12-month rule!  Ask yourself, have you worn this outfit in the last year?  It's winter right now so, did you wear this item last year and are you going to wear it again this winter?  Is this item still relevant to your current style meaning if you were out shopping would you buy it again?  If the answer to all this is No, then you should probably let go.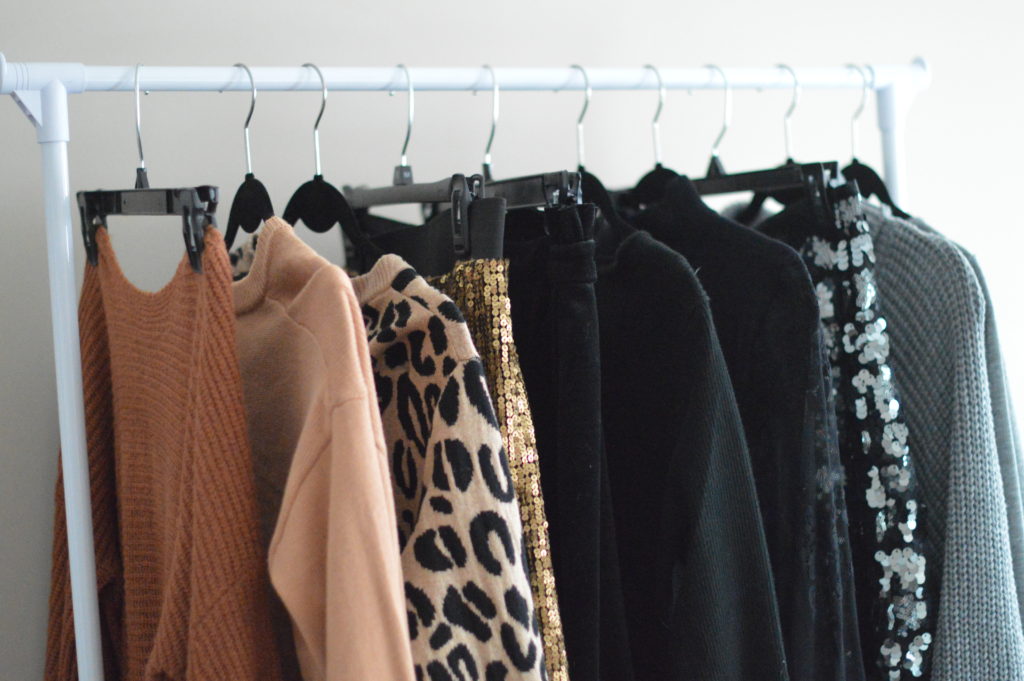 We Are Almost Done!
Forth Step: Hang the items back on the rack by facing everything the same way and color coordinate.  I also like to organize my clothes by season.  I put winter/fall items together as well as spring/summer. By doing this it will make everything in your closet look so clean and it will feel like you are shopping in your own closet.
Fifth Step- I read about this trick a long time ago:  If you do not want to part with so many items, keep a special section in your closet for them and turn the hungers the opposite way.  Now, if you find that you have not touched these items by the end of winter then you should probably get rid of them.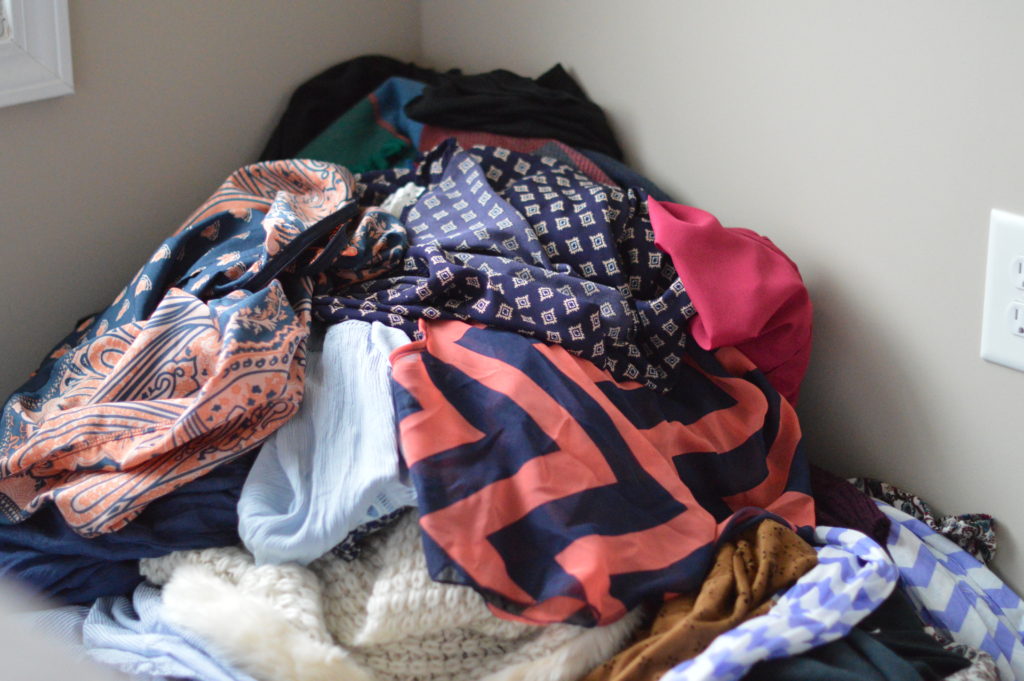 How to get rid of the clothes you don't want
There are a few ways to do this, you can:
Donate
Take your closes to a thrift store, Salvation Army, maybe see if any of your friends or family members might want them.
Sell them on Poshmark
You can try to make money back with all of the quality items you wish to part with.
Throw them away
If they are stained and unserviceable just throw them out.
Now you have a clean closet for the year!  It is important to repeat this process every time the season changes!
Thank you for reading!  If I have any updates in tiding up my closet, I will provide you with all the details in a separate post!  Feel free to share what you like to do when you purge your closet!
Sincerely,


Shop the Post