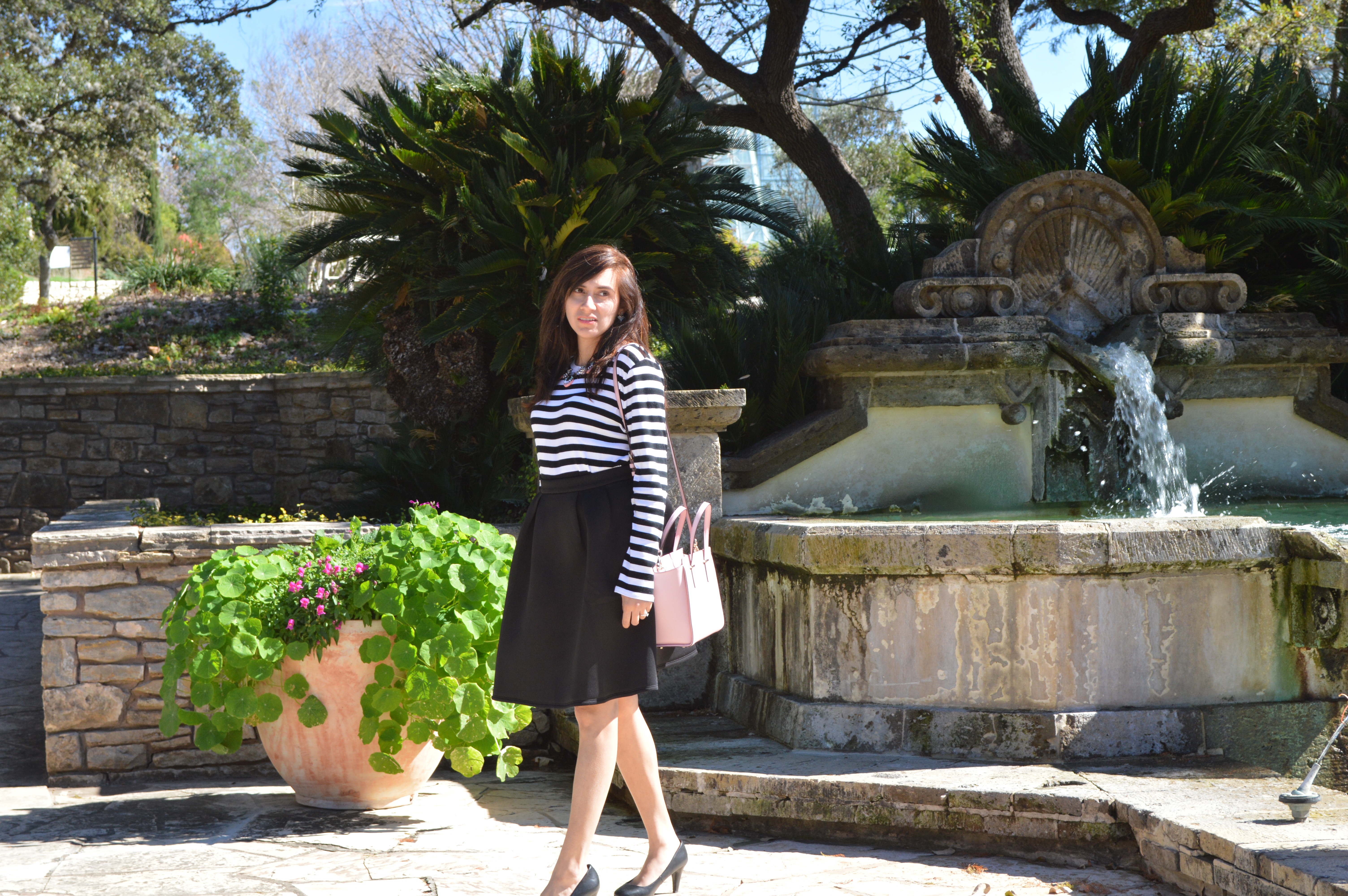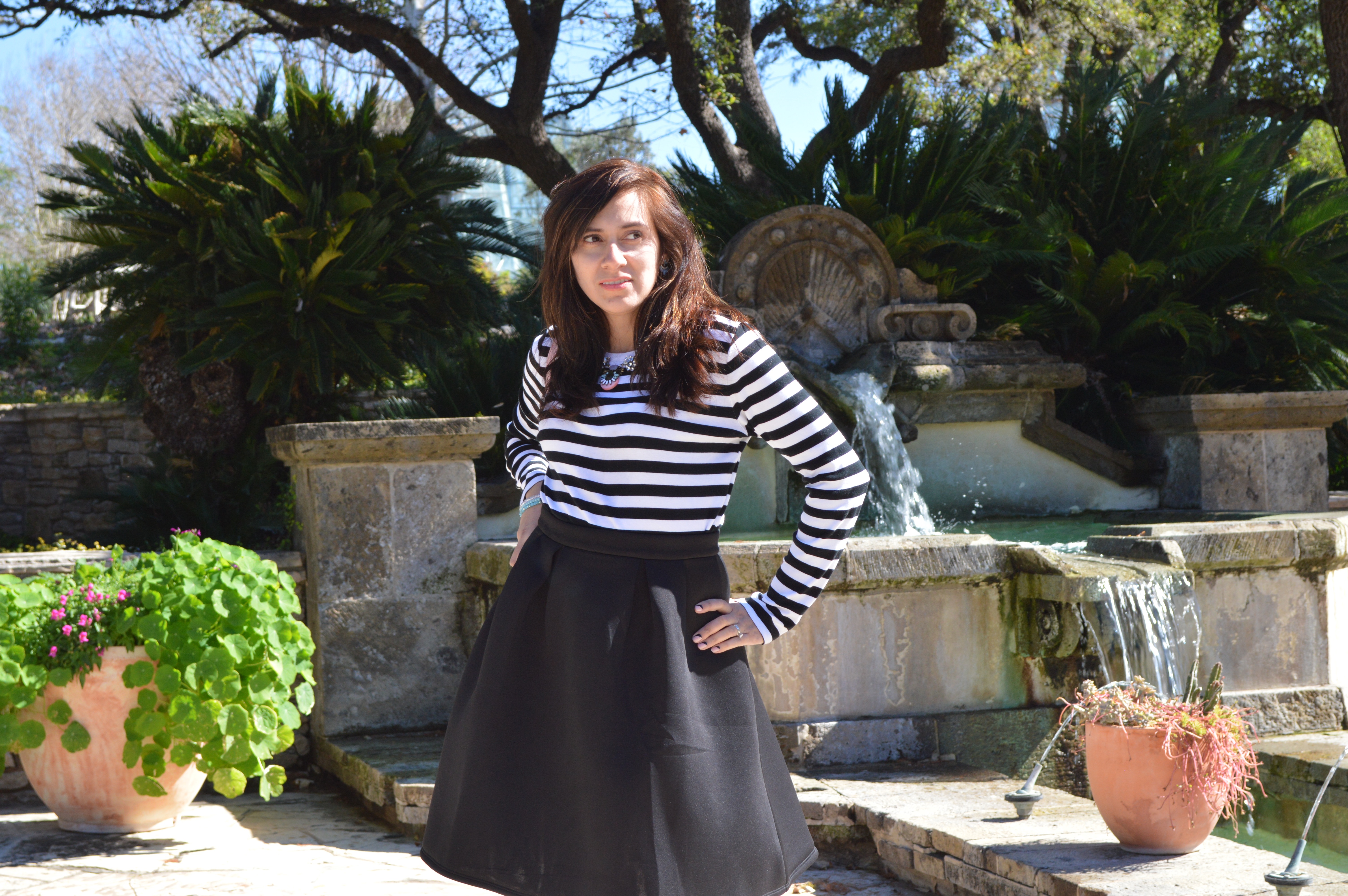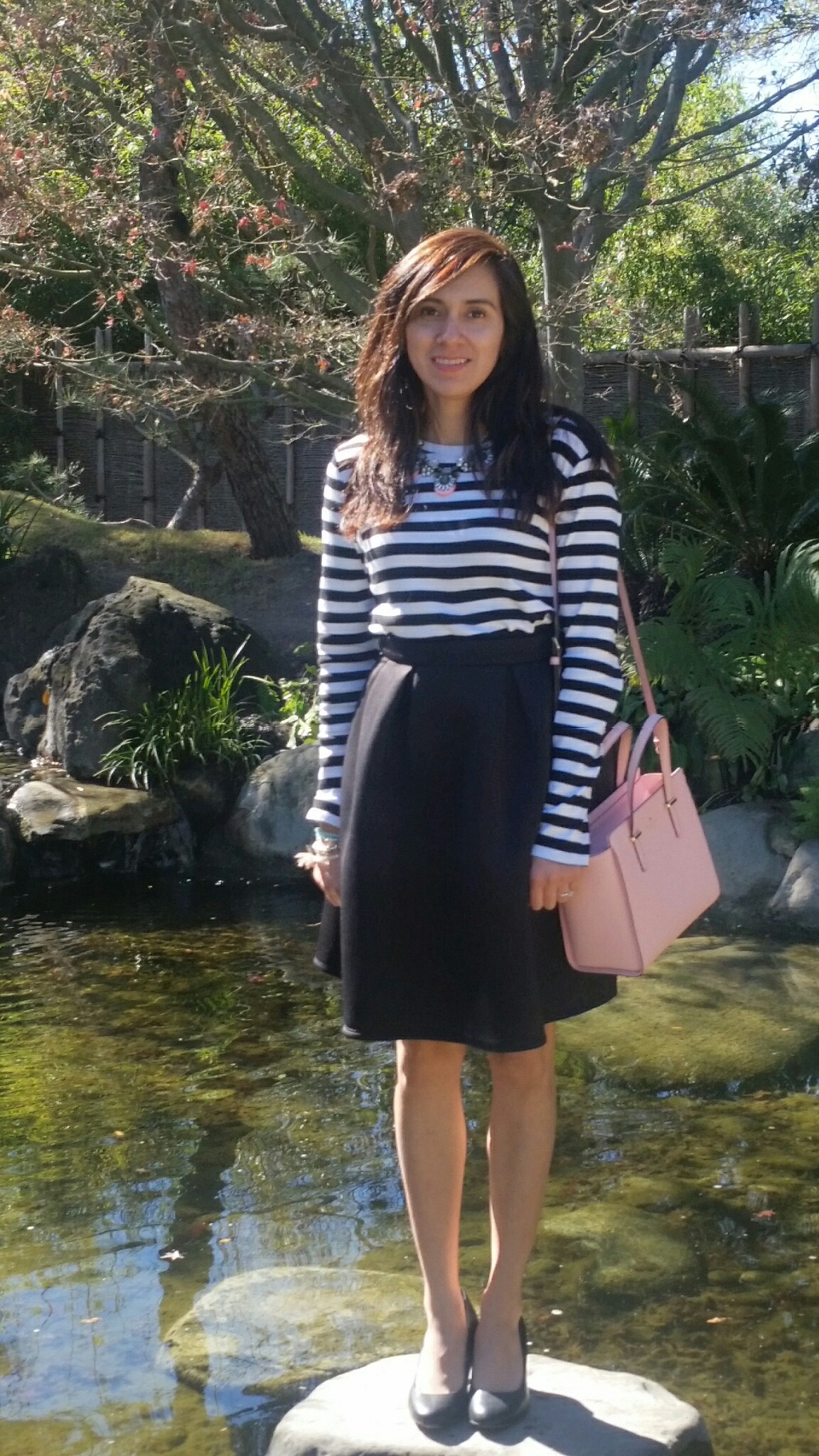 Similar Skirt-Versona| Similar Black Skirt Charlotte Russe| Similar Skirt Blush Banana Republic | Pink Purse- Kate Spade Cedar Street Small Hayden
Yay for Friday!  After a long two years without weekends in my Drill Sergeant position, I am excited for Fridays once again.
I am hanging out in my hometown San Antonio, Texas for a bit.  Today I went to the Botanical Gardens with my Mother and Sister for brunch.  This place is so peaceful, I love it!
I chose to ware my favorite long sleeve shirt of the season and paired it with this long circle black skirt.  I bought the skirt at Versona back in the Fall but I posted a few link of similar skirts that I found online.
They are having a sale at Kate Spade, which is my favorite!  I got this purse in Rose Jade which is very similar to one of the colors of the year- Rose Quartz, making this purse my favorite purse of the year.
I got my necklace at Charming Charlie on sale as well, I did not see it on line but they may have them in stores still.  The bold necklace style is here to stay for another year! 😉
Dressing to impress!
-Brandi K.