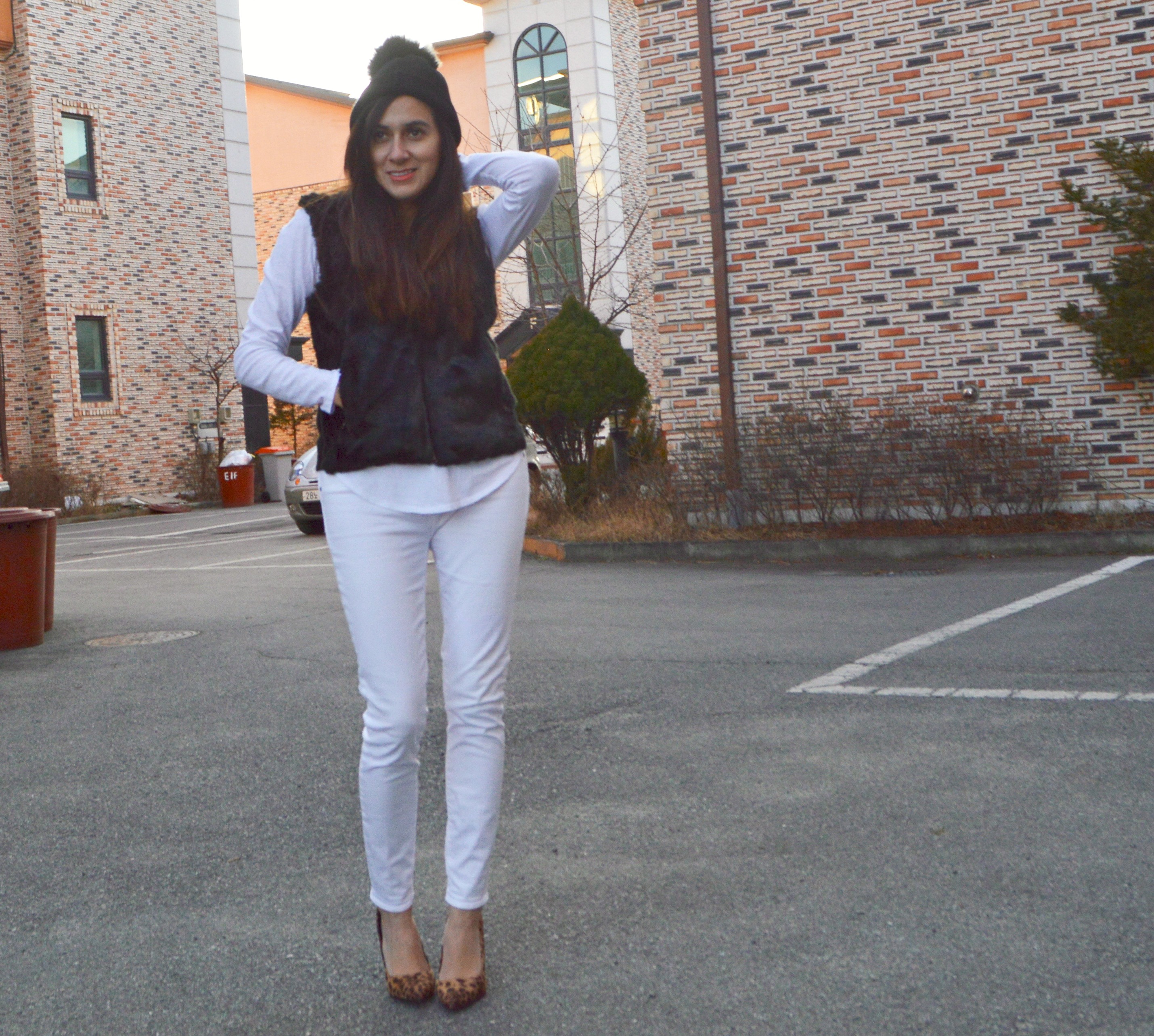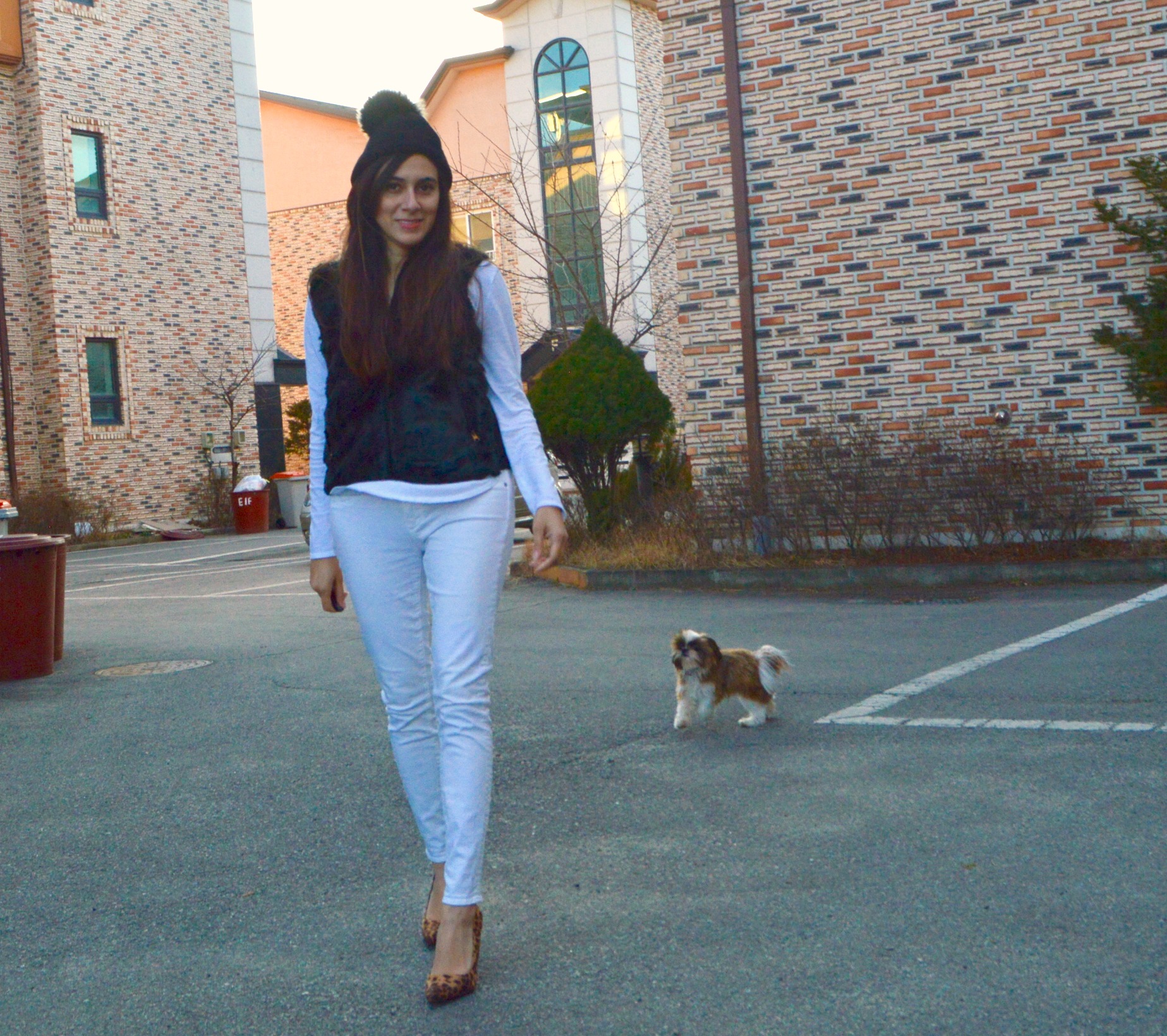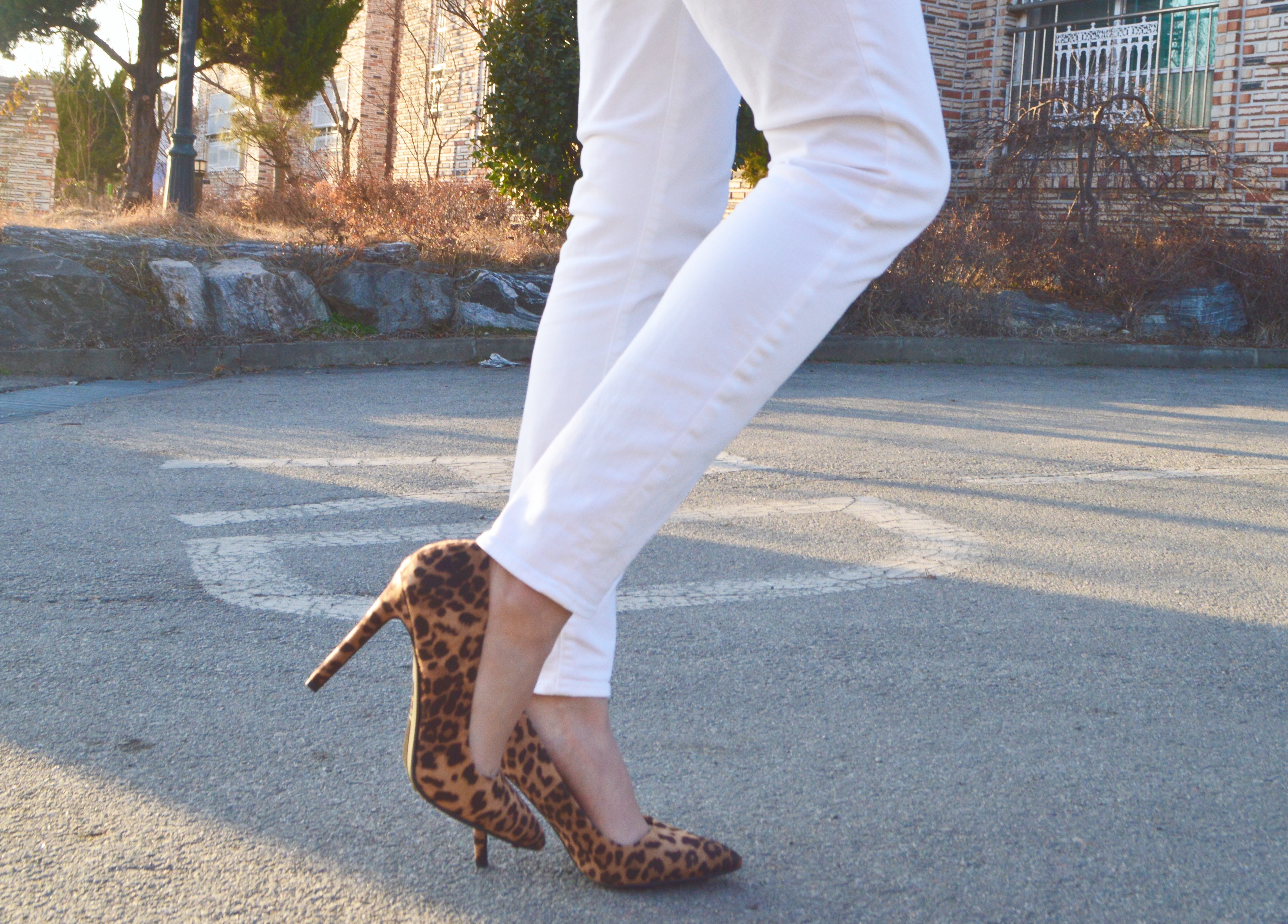 Articles of Society EXACT Jeans | Macy's Black Faux Fur Vest SIMILAR  | Asos Leopard Heels SIMILAR
Who isn't crushing on Fur Vest outfits this season? Furry vest are incredibly adorable for the winter and this black fur vest will pair perfectly with just about anything! You can wear it with jeans, leggings, or you can try it with white denim like I have done so. I am also wearing my white top, giving this outfit a black and white look. I decided to spice up my outfit with my favorite leopard heels, topped off with my favorite all black pom beanie.
The best part! I have kindly left links to recreate this outfit with reasonably priced items and a few of my favorite black furry vest. See pictures below!
Side Note:
I am having such trouble taking photos of my outfits in the winter. Not only because it is cold outside but also because of the limited day light hours! I take all my own photos with a remote, which as been super hard to master! Do you guys have any suggestions for me on that? I usually take my pictures in the morning when the sun has come up but the cold has me like, 'Nope!' I need to plan better for the weekend!
Happy Hump Day!
-Brandi Kimberly
Outfit Recreated
More Black Faux Fur Vest!