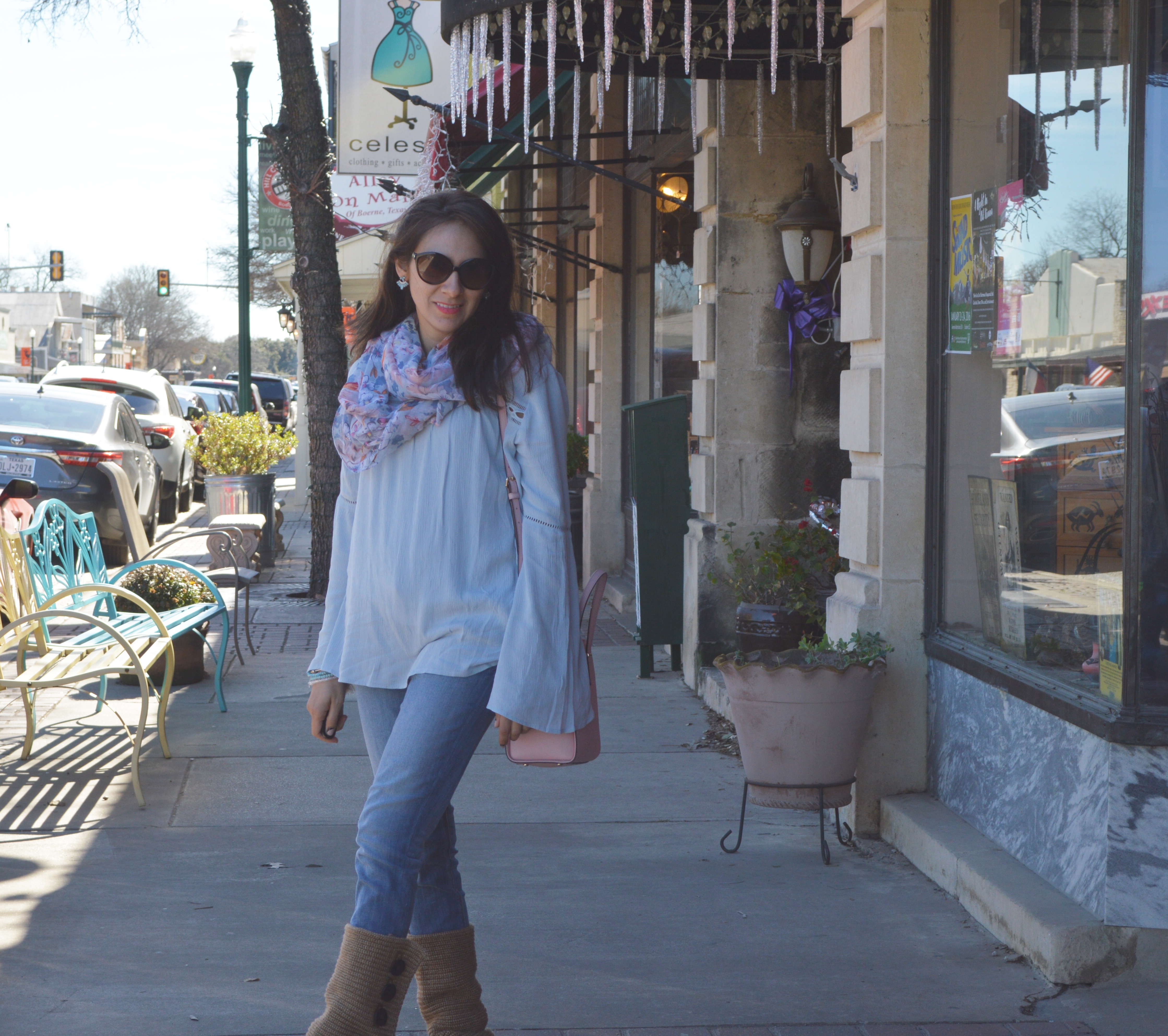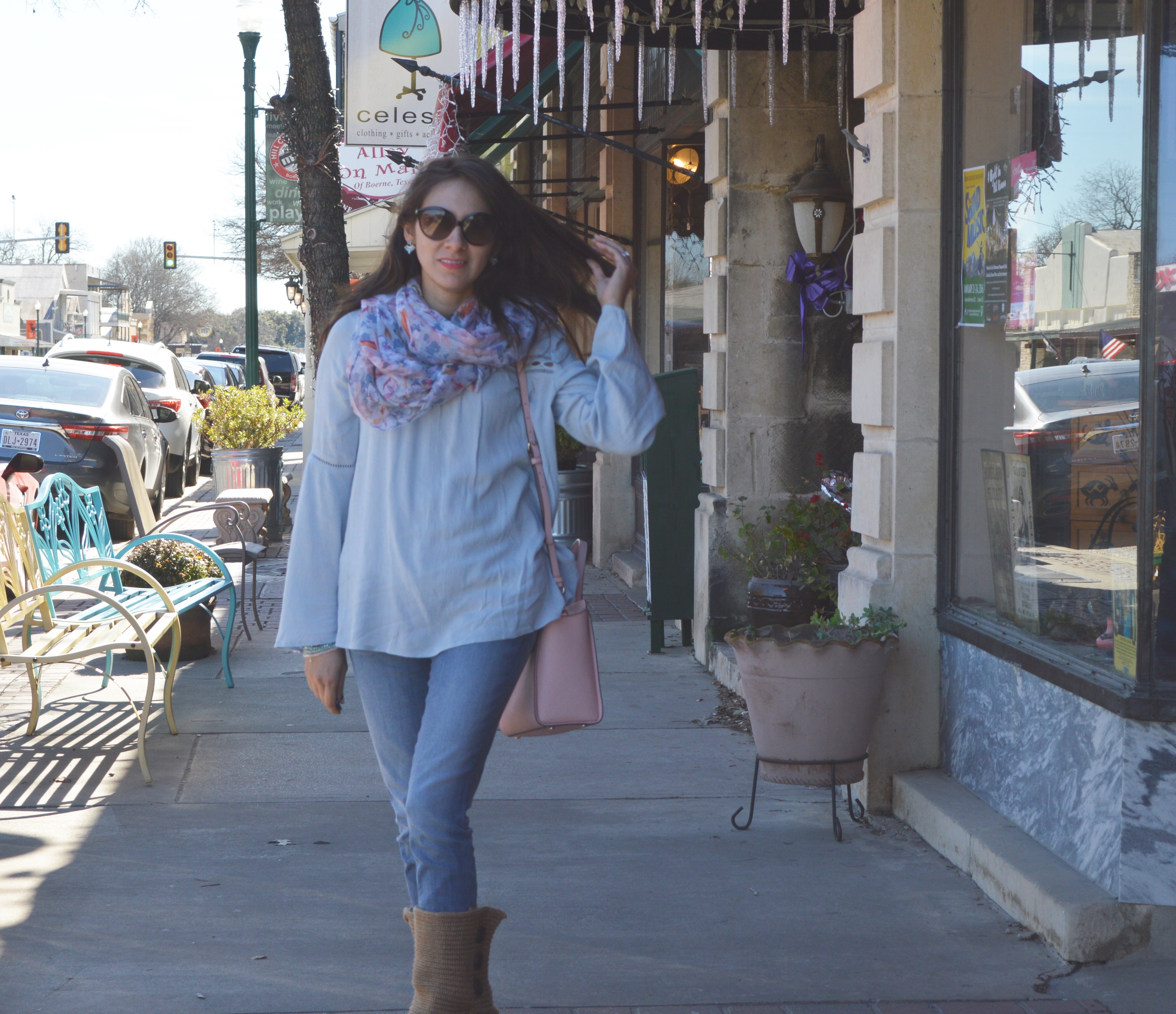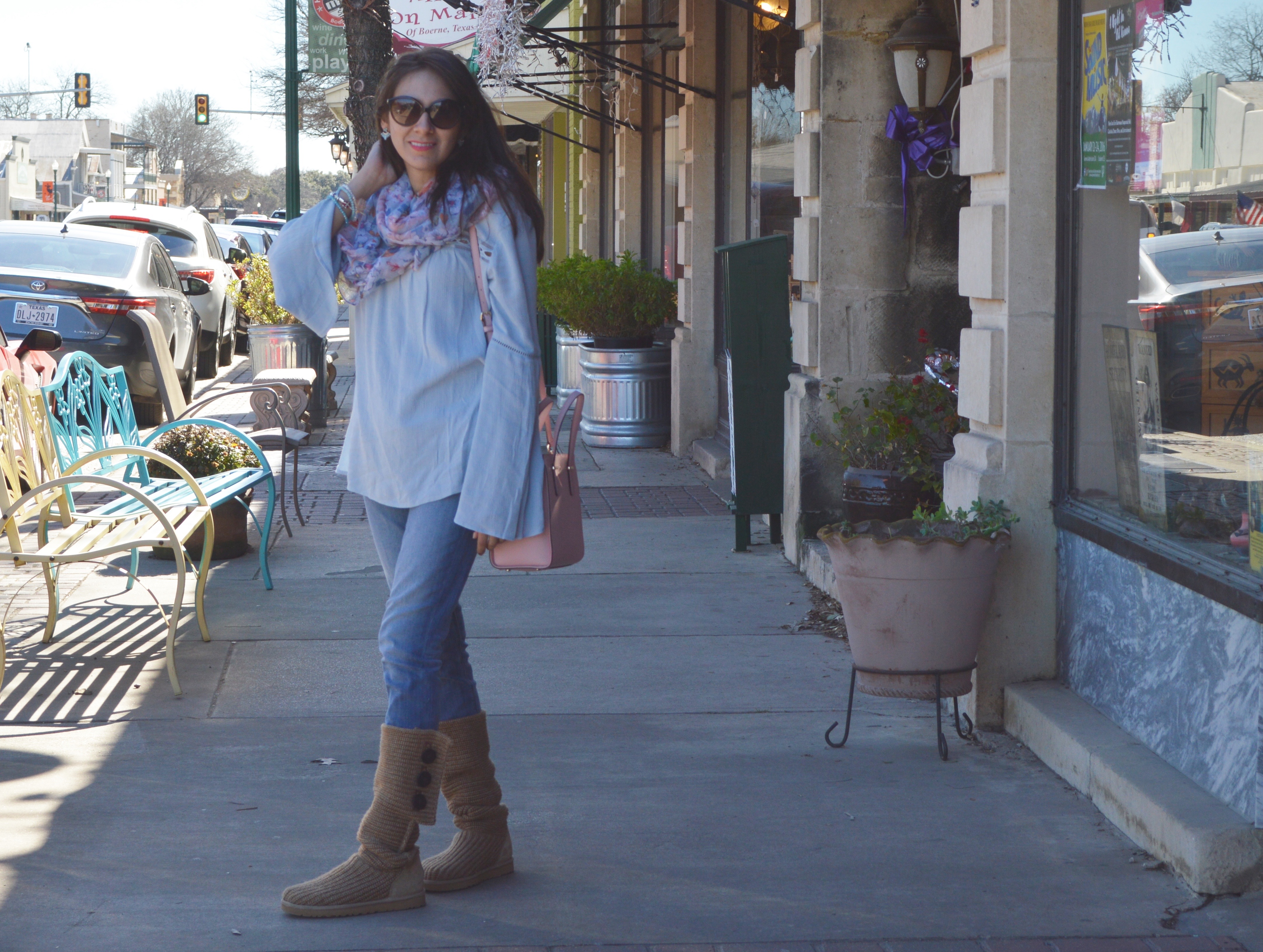 Target Bell Sleeve top (Blue)|Knit Ugg Boots (Similar) |Kate Spade Purse Pink
Today I got to spend time with my family and shop the cute town of Boerne.  They have a ton of antique shops and I just love them.  I always try and draw some retro inspiration from antique shops.
Today I am rocking a light blue Bell Sleeve Blouse that I bought from Target.  I just happen to have this cute scarf that I bought from Versona over a year ago and it goes together perfectly.  This is why I find it hard to part with any accessories or clothes I own, they always can be used to complement a new future outfit. 😉 I put the link to my shirt up above.  My Uggs are one of my favorite pair of boots that I own.  I bought them this past Fall, I tired looking for them on line but I couldn't find the Classic "Cardy" Knit Boot.  Instead I placed a link to the Twisted Cable Ugg Boots.  Of course, my favorite thing this year is my Kate Spade Purse, it is perfect and it is on sale so take advantage!  This purse goes with so many outfits for the Winter and Spring!
Shop Smart
-Brandi K