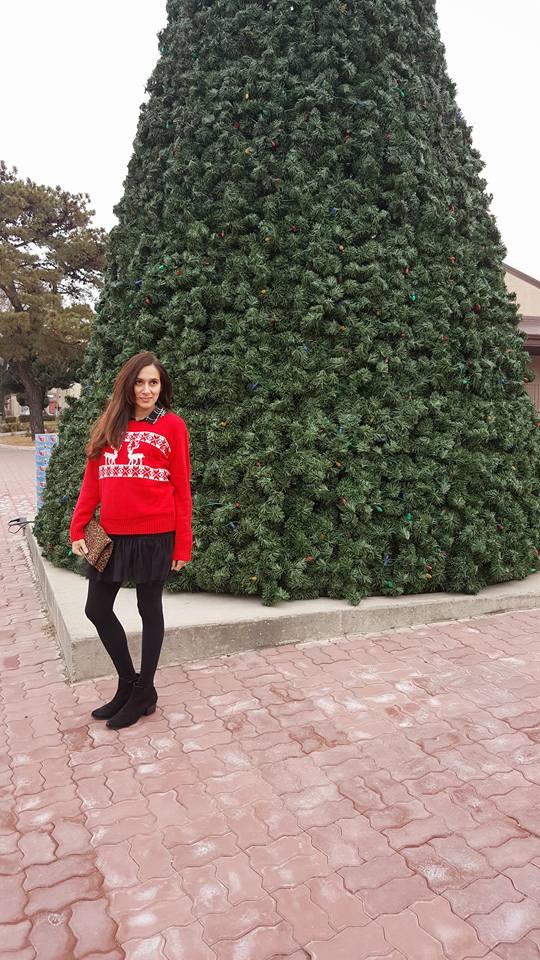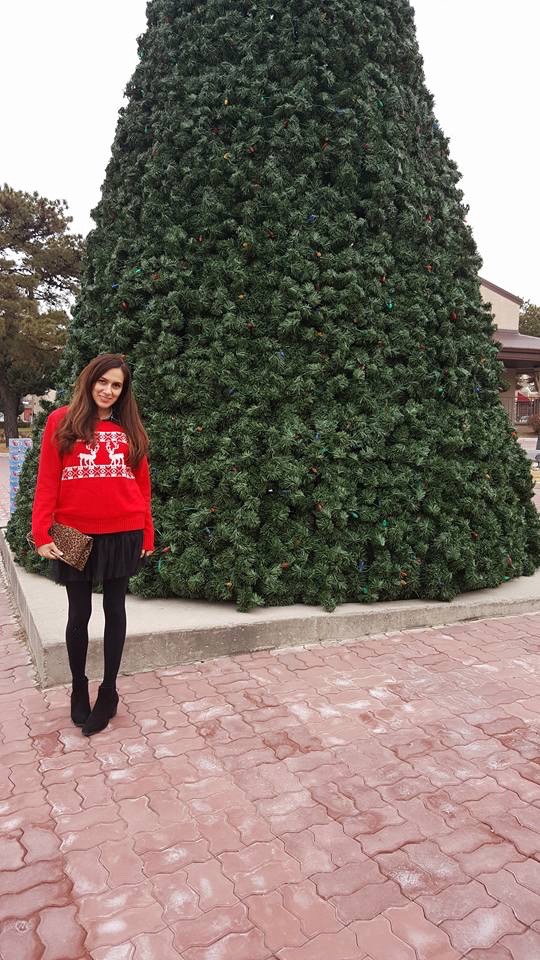 Tulle Skirt | Shop this Fun Red Sweater  | Shop these Ankle Booties
Christmas is less than a week away and I am most definitely rocking those Christmas Fair Isle Sweaters this week, love them! I decided to wear my newest one from the Red Dress Boutique to a Christmas Party my unit had last Friday. I thought it would be the perfect Christmas Party outfit however; I did not want to attend the party dressed too casually. Instead, I styled up my new Christmas Sweater over a fancy A line dress. This way I had the best of both worlds going for me; a fancy dress and my cute Christmas Sweater. I also wore my Red Dress Boutique booties, I absolutely love them, and they are my favorite picks of the season.
You can see that I also Style my Christmas Sweater with a tulle skirt.  Tulle skirts will make anything dressy.  I also threw a plaid button up blouse underneath the sweater, which added a little more to my outfit. I accessorized with a pearl necklace. Other ways you can Style a Christmas Sweater for a Party is by wearing a bodycon sequin skirt.
How many Christmas Parties are you guys going to this year? I wish I could say that I am going to more but I may be hosting a small gathering at my place this year.
How would you Style your Christmas Sweater? I'd love to read about your ideas!
-Brandi Kimberly