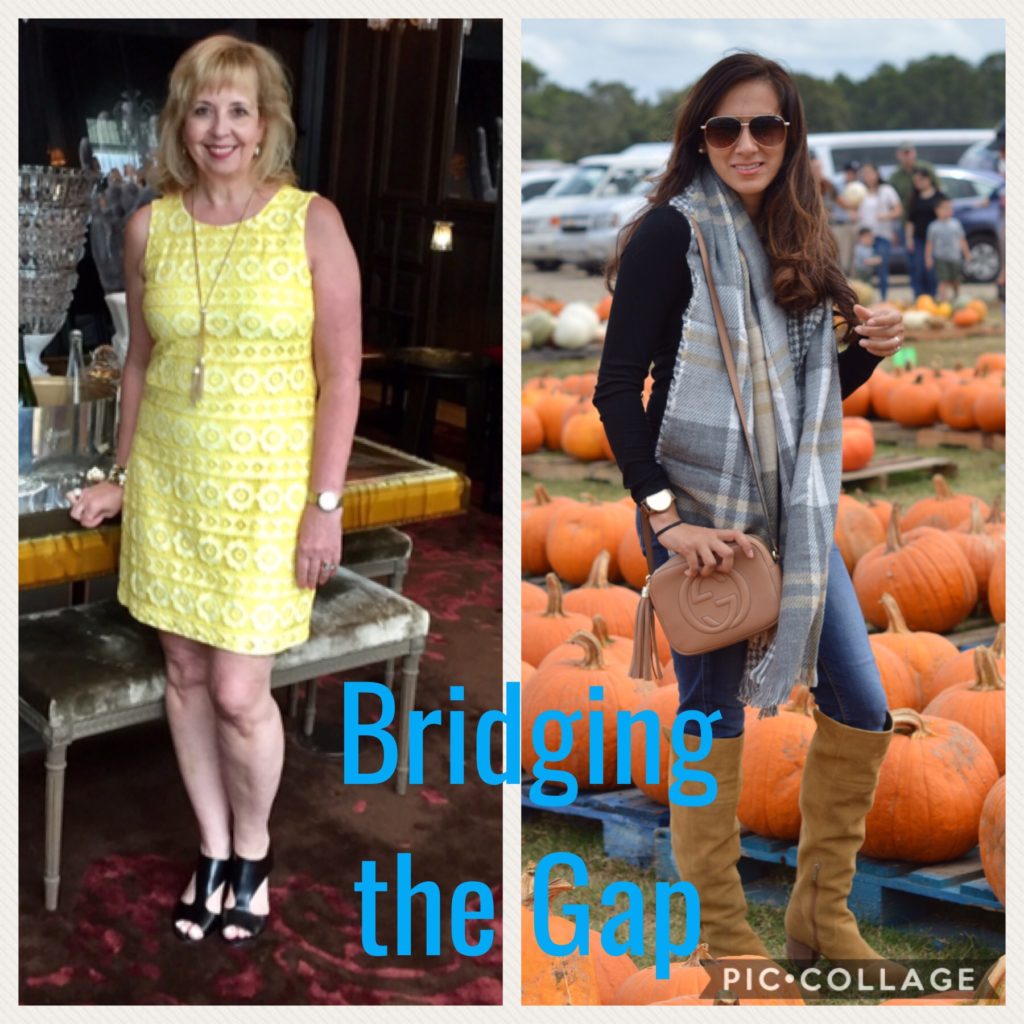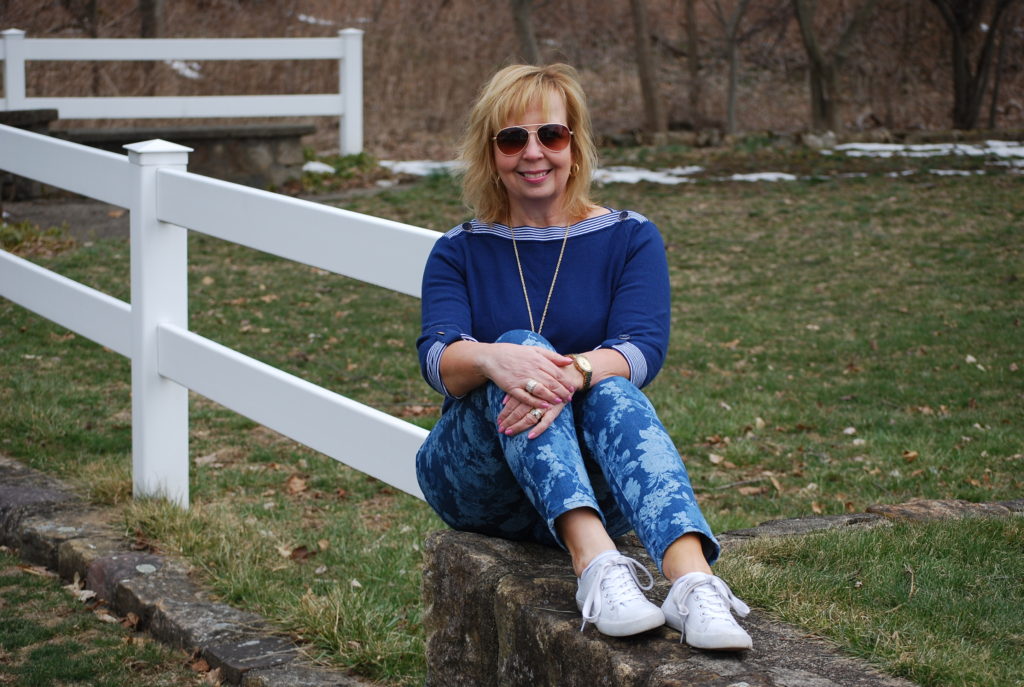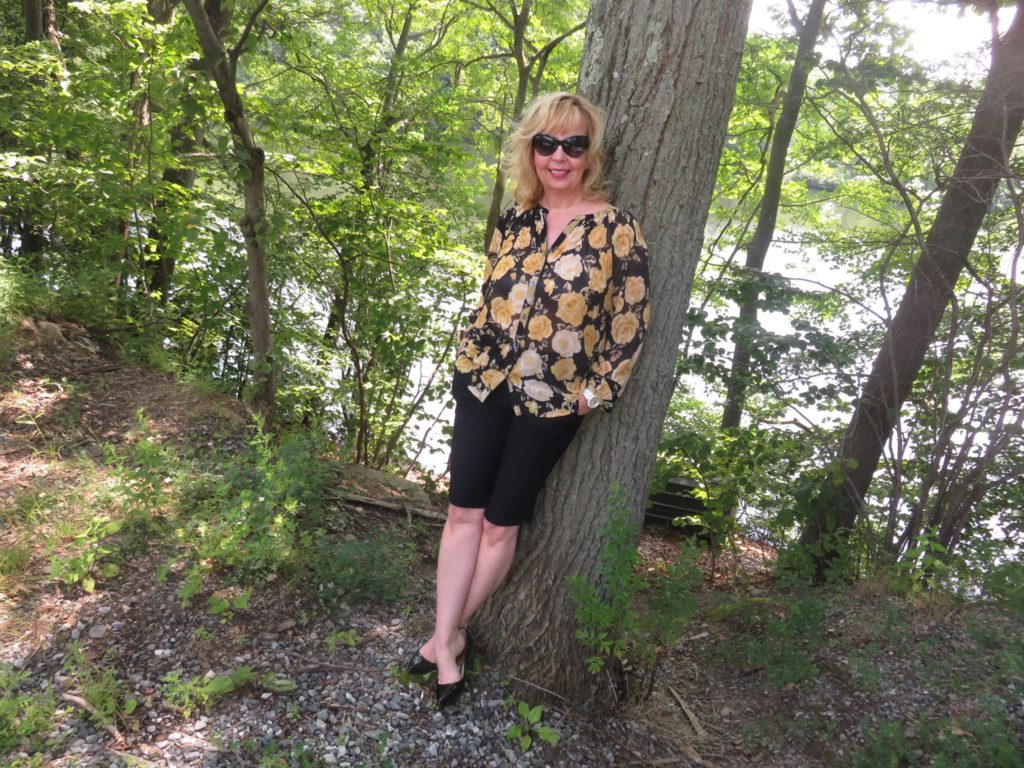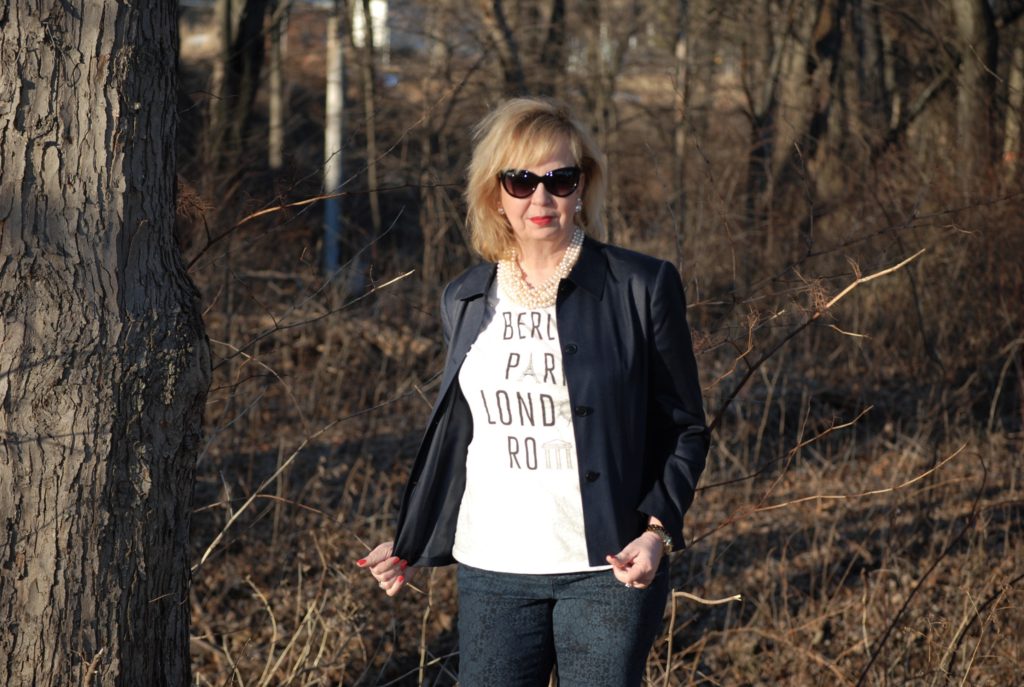 Getting to know Kimberly Higgins
Some of you may know the beautiful Kimberly Higgins as the fashionista who loves to save and thrift shops.  She graces us with her style on our news feeds and invokes inspiration to many who follow her.
Today I am collaborating with Kimberly in a campaign called Bridging the Gap.  Two fashionistas from two different eras come together and get to know each other.  I decided to interview Kimberly by asking 10 questions about herself.
Questions for Kimberly
1.  Me: What year did you graduate high school?
Kimberly:  1980
2.  Me:  Have you always been interested in fashion?
Kimberly:  I have.  My mom was really into fashion and was always well dressed. I think I loved fashion from an early age because of her.
3.  Me:  Where you fashionable 10 years ago?
Kimberly:  10 years ago, probably not. My children were 12 and 17 and I was busy with those "teenage" years.
4.  Me:  Who is your fashion icon?
Kimberly:  Audrey Hepburn, Grace Kelly , Princess Kate
5.  Me:  When did you first notice fashion?
Kimberly:  probably at a very young age cause of my Mom. My Mom always got dressed up even if it was just to go to the grocery store.
6.  Me:  How would you describe your personal style?
Kimberly:  classic look and needs to be comfortable
7.  Me:  What is your favorite time of year for fashion?
Kimberly:  FALL! love the boots/scarves/hats
8.  Me:  Do your children have a love for fashion too?
Kimberly:  Yes, both my girls went to college for fashion. My oldest was a fashion merchandising major at Philadelphia university and my youngest recently graduated Fashion Institute of Technology in NY.
9.  Me:  Choose an era to live a life of fashion in, which era would you dress up in?
Kimberly:  1950's Love the fully billowy skirts with the more defined waistlines.  Love the pencil skirts and swing skirts. More hats were worn then.
10.  Me: What was your go to fashion item 10 years ago, what is your go to fashion item now?
Kimberly:  Pearls and probably pearls now. Back then, I can go with about anything. A dressy dress or a simple tee.
Similarities
After this short interview with Kimberly, I've learned that we have some similarities like Audrey Hepburn and Kate Middleton being our fashion Icon.  10 years ago I was not as fashionable as I am today because I couldn't afford much however I did buy inexpensive sparkly dresses to go out in.  I also loved the 1950's era for the skirts and hats but I also love the 1920's era for glamour and their fancy dresses and hats.
All and All it was really fun getting to know Kimberly a little better.  She was one of the first fashionistas who followed me and made a huge influence to me in the Instagram fashion world, I am glad I know her.
P.S.  Sorry I have been IMA with all my blog post and I apologize for that.  I have seriously been wrapped up with a ton of stuff I need to do for my job.  Hopefully I will be back into the swing of things soon.  Miss you guys!
Xoxo


Shop the Post