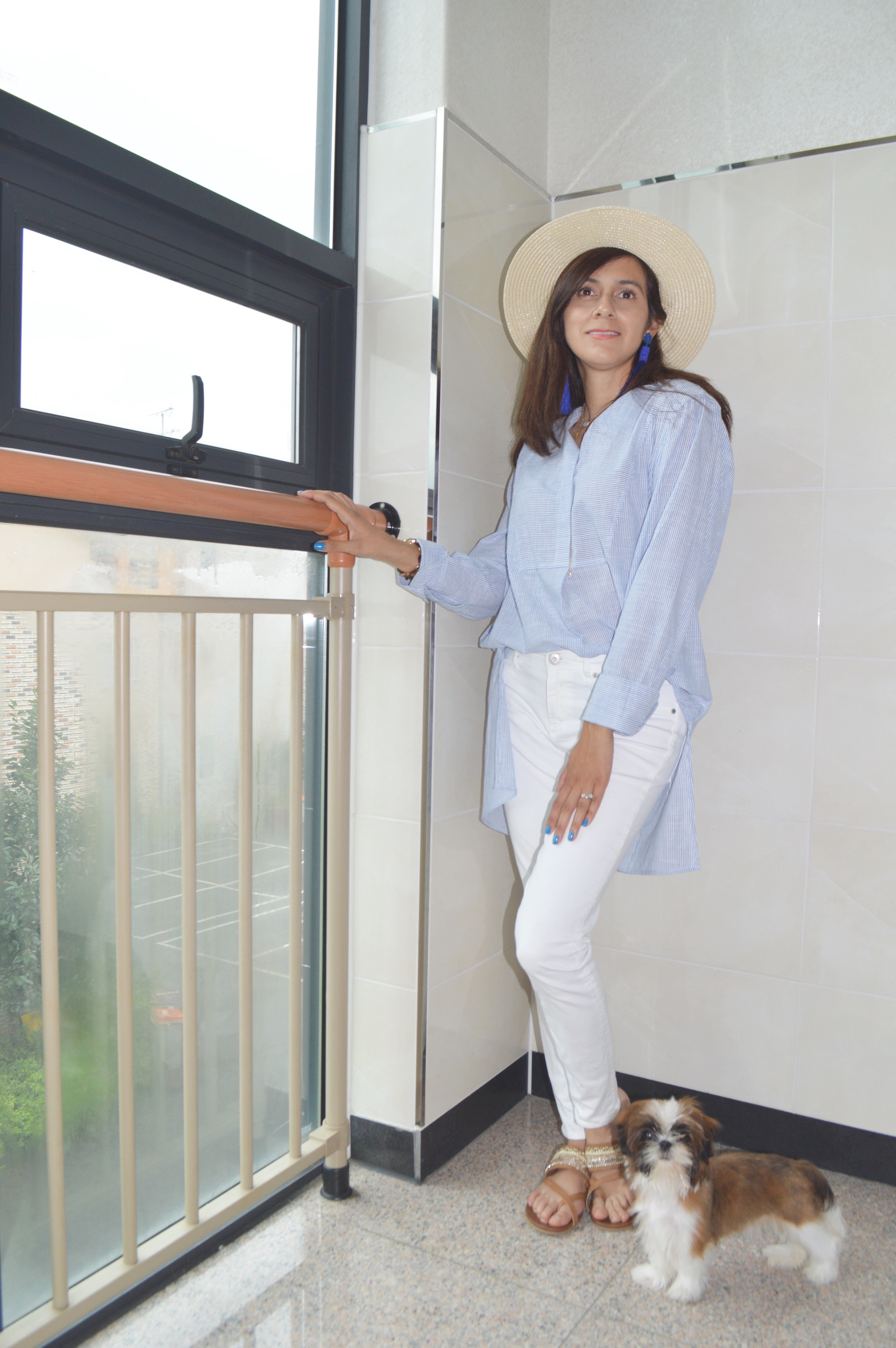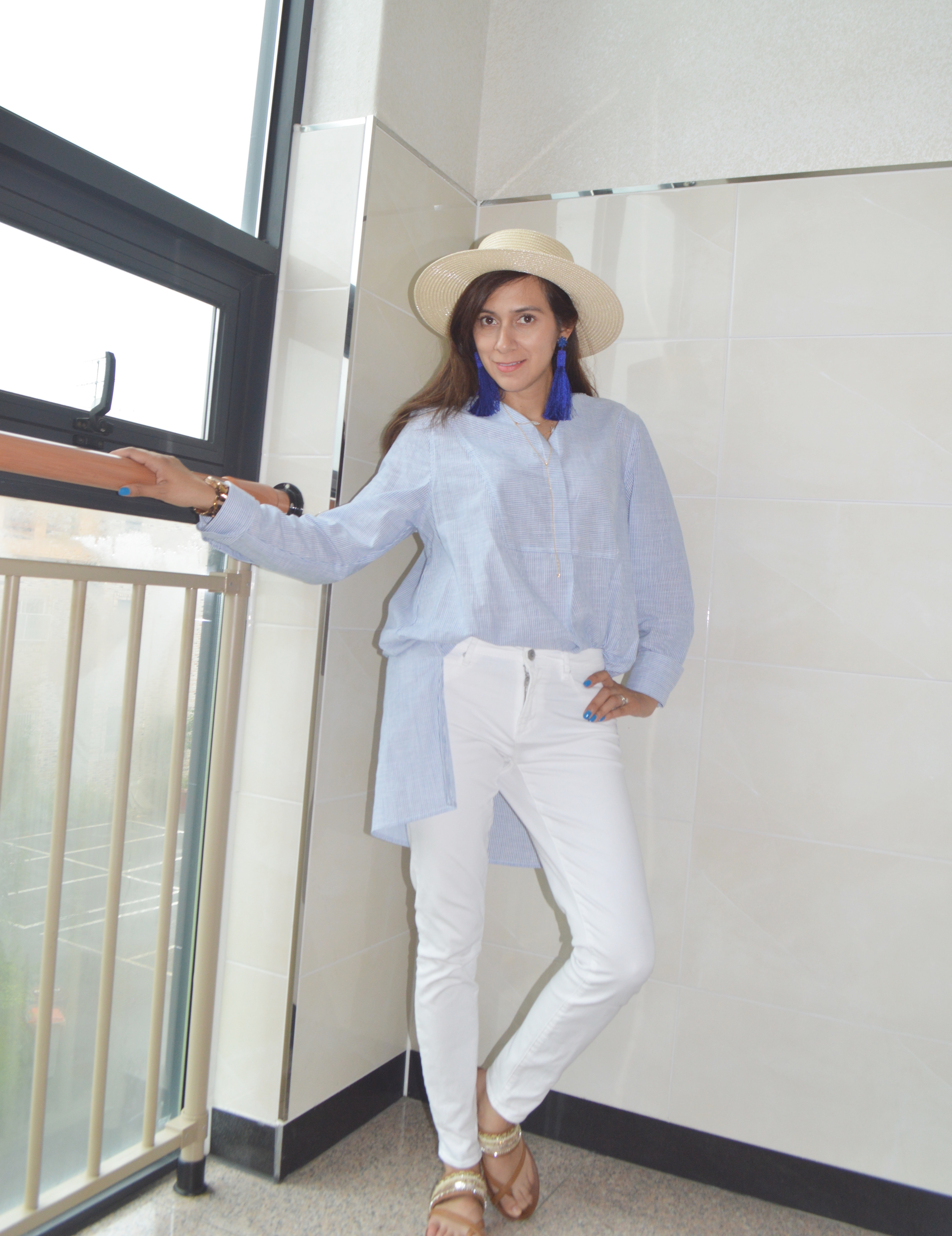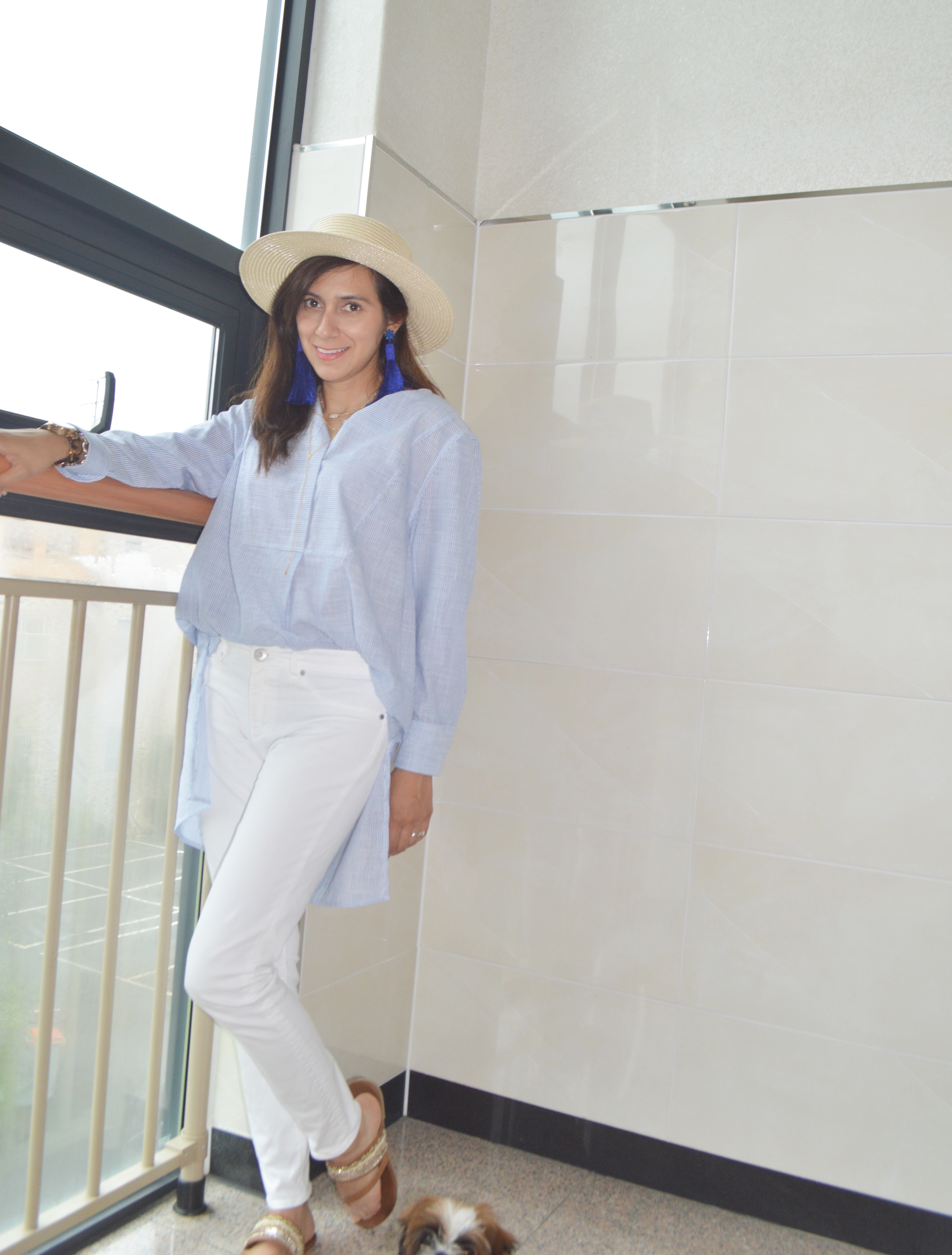 Shop my earrings here | Similar Hat | Similar Oversize Shirt  | Shop my pants on sale at Nordstrom right here!
Oversized Shirts
A new week has begun and I am still embracing the summer with oversized shirts!  This past weekend was rainy. I found this top at the Post Exchange and it is super relaxed and comfortable. You cant tell from the pictures that I took but there are actually pin stripes on the blouse. I decided to pair this top with my favorite jeans of the summer. I am also rocking my Bauble Bar earrings; they are perfect for just about any occasion.
Life Currently
I am currently taking two classes. School and work has made my days super busy and hectic. I find my weekends hard to manage as well. I can't wait to be done with the summer semester.  Bug is growing so fast!  I got her in April when she was 8 weeks old and she was the tiniest thing ever.  Now she has entered her awkward stage and it seems like she is going to remain a tiny dog.  I adore her!
If you wish to recreate the look I provided links in the imagines below!
Keep Working Towards Your Goals
-Brandi Kimberly